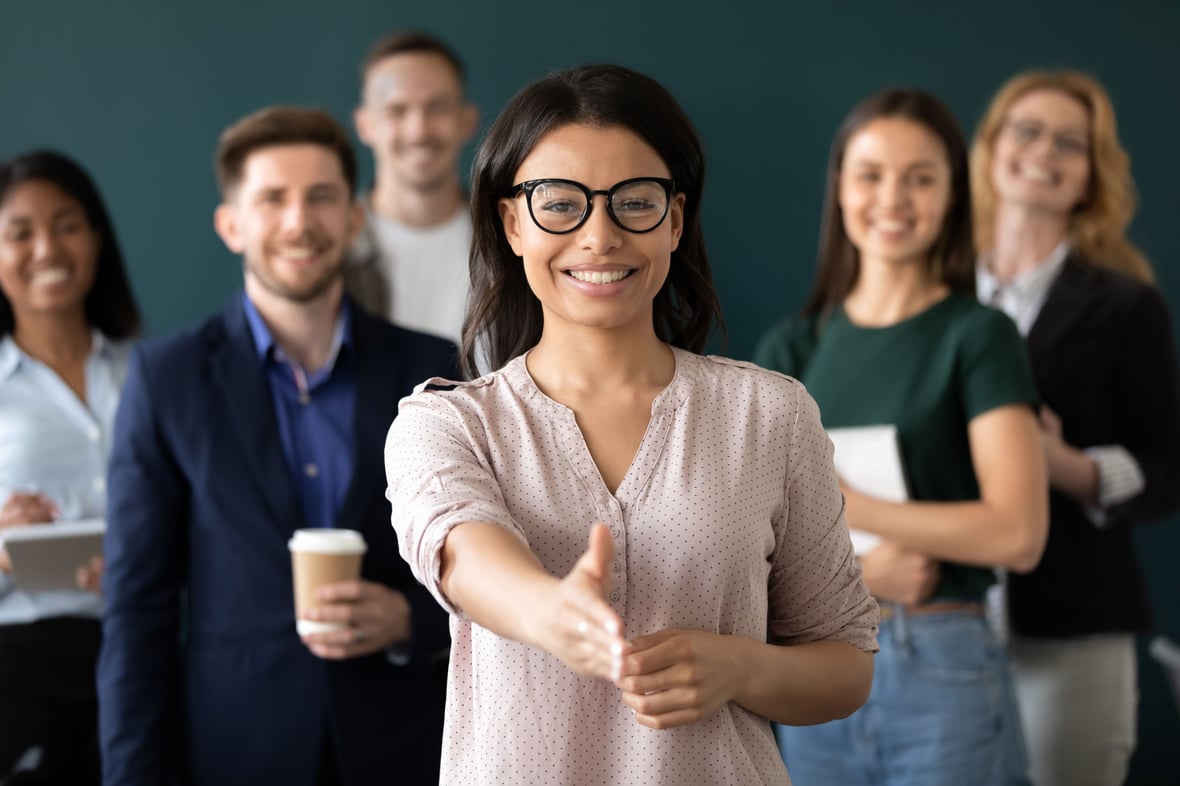 It's no secret that consistent revenue growth is important for businesses to succeed. How can you ensure that your marketing strategy is helping your organization achieve the goal of continual growth? Read on and discover three ways to steadily increase revenue over time.
Maintain a Consistent Marketing Strategy
Consistency is key, always. If you're familiar with inbound marketing, you know that it is a marathon, not a sprint.
A home-run marketing strategy doesn't happen overnight. Take your time to work with your internal marketing team, leverage a marketing agency, and bring in your sales team to develop your goals for the upcoming year.
Start by pulling the team together (virtually works just as well as in person), pouring a cup of coffee, and grabbing a good amount of snacks. Make sure to incorporate the following steps into your strategy workshop:
Align on goals
Define target audience and buyer personas
Build out a Buyer's Journey and map out content for each stage
Analyze your competition
Solidify which marketing tactics you want to focus on

Search Engine Optimization (SEO)
Content Marketing
Social Media
Conversion Rate Optimization
Email Marketing
Paid Media
From there, ensure that your brand messaging is defined and matches exactly what you want to represent—and don't forget about it. Incorporating your brand's voice and tone into every piece of content that comes from your organization is crucial, not only to maintain consistency, but to strengthen your brand awareness. All of the above strategies help build consistent revenue growth over time.
Leverage Marketing Automation
You've solidified your strategy, your team is onboard, and you're eager to get campaigns out as soon as possible. What's the harm in flooring it and going full steam ahead?
Hit pause and leverage what may be your literal lifesaver down the road: marketing automation. OK, we may be a bit dramatic here, but leveraging marketing automation will help save your team so much time in the long run, which helps your organization save money!
The optimal way to leverage marketing automation is through your existing database. Work toward cleaning out your existing lists by segmenting them based on where the contact is in the Buyer's Journey (e.g., subscriber, lead, marketing-qualified lead [MQL], sales-qualified lead [SQL], opportunity, customer). Then build out workflows specifically tailored to the questions they would be asking in each stage.


Give your new contacts some extra love.
A new subscriber may be wondering how your solution can help ease their pain point. In this case, scalable lead-nurture workflows can be achieved by sending the contact a series of educational blog articles and ending with a content offer that will provide extra value in their everyday work life.


Let's not forget about our existing customers. They matter too!
Current customers should not be forgotten. In fact, creating workflows focused on cross-selling or upselling opportunities can be one of the quickest and easiest ways to grow your revenue.
They already know about your organization, how you can help them, and most importantly, you've already earned their trust! Leverage this and take advantage of cross-selling opportunities by reminding them what other ways your organization can make their lives easier.
See what I meant about marketing automation being a lifesaver?


Personalize Your Marketing Approach
Imagine this: You have a pain point (let's say, determining how to track revenue growth), and you wind up on a landing page that is speaking directly to you. It mentions the importance of reporting, walks you through how to set up proper reports in HubSpot, and even gives you a downloadable content offer with a step-by-step guide. It sounds like this landing page was written specifically for you, and you're officially sold.
This is a prime example of how vertical campaign messaging can help be a consistent revenue stream. Verticals can come in many shapes and sizes—whether it's targeting prospects in a particular lifecycle stage, targeting a specific persona, or even targeting a specific product offering. According to HubSpot, "Just over 75 percent of marketers are reporting on how their lead generation campaigns are directly influencing revenue." That's a pretty high number!


Persona-Based Vertical Strategy
Think back to those personas we planned out in our initial marketing strategy. Here is where they come to great use. Leverage the content marketing you have worked on and perfected and the segmented lists you created for marketing automation. Now is the time to let your buyer persona research shine.
An example of a persona-based vertical strategy includes:
Building a landing page with messaging tailored to your persona
Creating multiple blog articles highlighting how your organization can help with their pain points (e.g., reduce their workload, increase productivity, grow their revenue)
Crafting social media messaging to highlight those key messages
Planning out a downloadable premium content offer to help seal the deal
Leveraging all of the persona-focused content and creating lead nurturing to help move the website visitor throughout each stage of the funnel
Product-Focused Vertical Strategy
Similar to persona-based vertical strategies, focusing on specific products, solutions, offerings, and so forth, can also be a very impactful marketing strategy to incorporate to achieve consistent revenue growth
An example of a product-focused vertical strategy includes:
Building a landing page highlighting assets of the vertical campaign
Creating multiple blog articles focused on product features, uniqueness, and ways your solution stands apart from the rest
Crafting social media messaging to highlight the product and the blog content
Planning out a downloadable premium content offer to help seal the deal
Leveraging all of the product-focused content and creating lead nurturing to move the website visitor throughout each stage of the funnel
A research study on return on investment (ROI) of using HubSpot showed organizations that utilized HubSpot software saw 2.1x more visitors per month, 2.5x more leads per month, and a 70% lead-to-customer conversion rate. Imagine all that revenue simply from implementing HubSpot and leveraging marketing automation.

About the author
Heather Hiltzik is a director of client services at SmartBug Media. She leads a team of strategists and works with clients on SEO, analytics, lead generation, sales enablement, customer success, and inbound marketing strategy. Heather got her MBA in marketing at the University of Illinois. In her spare time, she loves to travel and spend time with her husband and three rescue dogs. Read more articles by Heather Hiltzik.
Subscribe to get our new blogs delivered right to your inbox
Other insights you might like