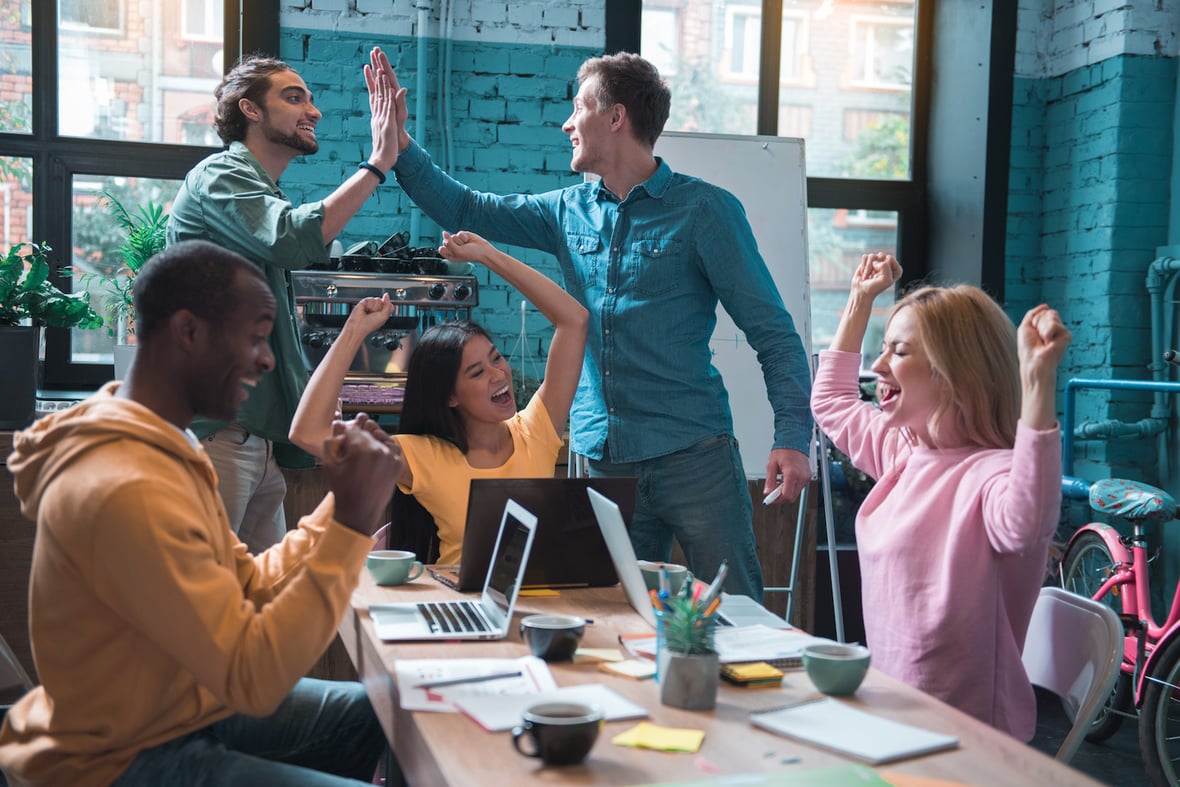 Marketing and the SDR: Working in Tandem to Drive Account Saturation
July 8, 2019
---
By Caleb Malik
Every day, I talk with sales and marketing professionals. In one meeting, I'll hear a marketer complain, "sales always says we don't get them enough leads, but they just aren't following up." An hour later, a sales executive is telling me, "marketing doesn't drive enough high-quality leads."
It should come as no shock that when marketing supplies high-quality leads and sales connects with those leads, businesses tend to succeed in achieving their growth goals. For many, this seems like the ideal situation, but it's really just table stakes. Sales and marketing should work together to do more than hand off leads; they should work in tandem as one team.
The imperative for sales and marketing teams to work together is arguably best illustrated in the case of account-based marketing (ABM). Rather than waiting while marketing drives high-quality leads using ABM, sales development representatives (SDRs) should be helping to develop campaigns and drive account saturation. Likewise, marketing should give SDRs a seat at the table, recognizing the knowledge SDRs have of ideal accounts and leveraging their insights to improve campaigns over time.
HubSpot Academy "Prof Tip"

"In order to execute ABM well, you'll need to rethink the way your marketing and sales teams are organized. If your marketers and sales reps are operating independently in separate divisions of your company, it'll be almost impossible to get the level of collaboration ABM requires."

- Kyle Jepson, Senior Inbound Sales Professor
Here's how marketing and SDRs can work together to achieve wildly successful ABM campaigns:


It All Starts with a Service-Level Agreement (SLA)
When you use your SDRs to their fullest potential, they can provide an immense amount of support for your ABM campaigns. However, that's only possible when you clearly outline everyone's responsibilities. The first step in an ABM campaign should be the sales and marketing leaders working together to outline goals and responsibilities in an SLA.
Within this SLA, sales leaders should be intentional about allocating SDRs to specific activities. For example, the SLA might dictate that SDRs are responsible for developing 20 percent of the target account list. This would make sense, given that SDRs know their specific segment of the target market well. Detailing this in the SLA ensures that the marketing team uses those insights to build campaigns.
Involve SDRs in Campaign Development
As noted above, SDRs tend to have a lot of knowledge about ideal accounts. They're often thinking about who is the best prospect and how they can reach that person; use that knowledge to develop your campaigns.
More than knowing the ideal accounts to target, they know the type of information that resonates best with a prospect because they know what type of messaging has resulted in responses in the past. They also know the type of questions prospects might ask and the type of content that would help in responding to those questions. It's a valuable exercise to sit down with a handful of SDRs to ask them about their dream accounts and the messaging that would resonate best with those accounts.
Ultimately, marketing is responsible for campaign development and content creation. However, SDRs should be given the opportunity to share their thoughts and experiences because this can provide useful insights for marketing. Not only does this help marketing, but it also helps your SDRs feel involved in the process, which will encourage their support and involvement in the campaigns going forward.


Have SDRs Build Strategic Relationships
Your SDRs shouldn't try to contact prospective clients on day one of your ABM campaign. Instead, let your campaign run for a bit before your SDRs start taking action. After a month or so, your SDRs can start to build relationships with individuals at your targeted accounts. This should be a slow progression—your SDRs don't need to fire off emails and calls right away.
Let's say your typical decision maker is a CIO. An SDR might go on LinkedIn and find CIOs, Directors of IT, and Programming Managers at your target accounts. In the beginning, your SDR might track these prospects' activities to see when they post in groups or comment on the posts of others. The SDR might share insightful comments when they can, such as comments your prospects post, or share useful content from your campaigns in groups relevant to your prospects.
Once they've invested time demonstrating their knowledge and the expertise of your company, they can reach out to connect with individuals at target accounts. Let's face it: When we get a LinkedIn invitation from an SDR, we know why they're reaching out. But if they've spent time displaying their knowledge and showing they share our interests, we might be more keen on accepting that request.
Of course, once your SDR is connected with prospects employed at your target accounts, those prospects will see a lot of the content that the SDR shares or likes. This will get your name and messaging in front of these prospects at a much higher rate. Eventually, they could very well become an inbound lead. If they don't, your SDR can reach out to set up a meeting and, because the request won't be from a complete stranger, they'll be far more likely to get a yes.


Get SDRs to Provide Feedback for Improvement
Marketing input from SDRs doesn't stop with planning campaigns. Over time, your SDRs will have more conversations with your target accounts and will get more feedback on the content you create. For example, when they are joining groups on LinkedIn to share content relevant to your target accounts, they may find that a certain topic tends to result in a lot of engagement.
This feedback could help to drive new content ideas going forward. Try to meet with a few SDRs each month and ask for their feedback on your ABM campaigns. This process is a win-win: It helps you improve your campaigns over time, and it makes them feel like a valued member in the process. When your SDRs see that you value their input, they'll be more likely to help with lead generation activities.
About the author
Caleb Malik is a Sales Executive at SmartBug Media. Although he now works in sales, Caleb has an extensive background in managing digital strategy and inbound marketing, including SEO, paid media, content creation, analytics, and more. Read more articles by Caleb Malik.
Subscribe to get our new blogs delivered right to your inbox
Other insights you might like