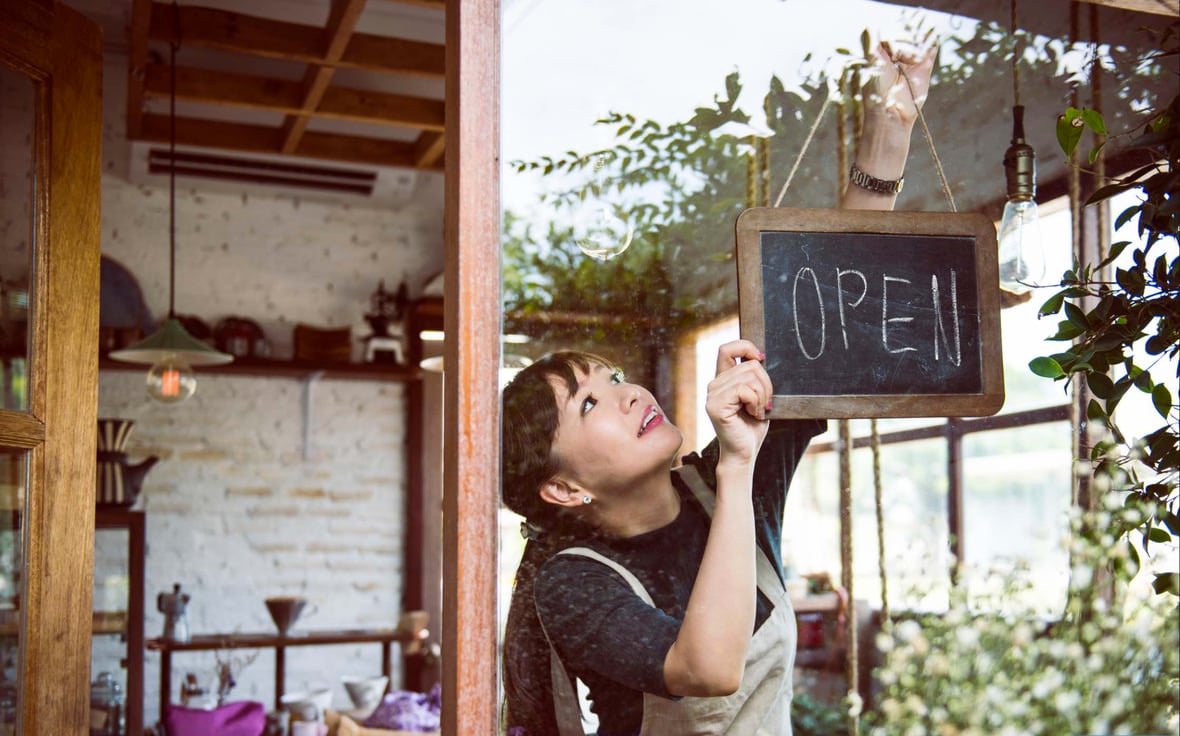 How to Close More Loans with Application Follow-Up Automation
July 30, 2019
---
By Meg Andersen
Completing loan applications can be time-consuming and tedious for both applicants and lenders. Complex processes, manual data entry, document handoffs, and slow response times create friction for applicants and can lead them to look elsewhere for financing.
Thankfully, there's a lot you can do to improve the loan application process thanks to advanced marketing automation tools. A step as simple as automating application follow-up emails can greatly increase the likelihood of closing more loans.
Here's what you can do to make the most of marketing automation in order to help you hit your lending targets:


Commit to Being the Fastest to Respond
Today's customers expect a level of immediacy that many financial institutions aren't set up to deliver. Whether or not it's conscious, customers have come to expect real-time updates, responses within 24 hours, and at the very least, a confirmation message or email when submitting an online form.
In the mind of the customer, fast isn't just appreciated—it's expected. But how fast are we really talking? What difference does a delay of a few hours make in responding to a loan application?
It turns out, response times have a major impact on sales. A Harvard Business Review study of 1.25 million sales leads found that companies that contacted leads within an hour of receiving an inquiry were nearly seven times as likely to have a meaningful conversation with the lead as those that responded even an hour later—and were 60 times as likely as companies that waited 24 hours or longer.
In a different study of 433 firms, Drift found that only 7 percent of companies responded to leads within the first five minutes of a form submission, and over 50 percent took more than five business days to respond.
It's worth striving to be the quickest to respond in a meaningful way, and one great way to do so is with automated follow-ups.
At SmartBug™, we're big fans of HubSpot for its suite of marketing and sales tools. One of its key features is the ability to set up automation with workflows. Follow-up emails can be triggered by a wide range of actions or events, allowing marketing and sales teams to reach out to leads with the right information at the right times.
By automating different parts of the application process, you can:
Reduce the processing time of loan applications
Reduce error rates and overall cost
Reduce average response times
Improve operational efficiency
Increase oversight and control over the loan application process
Increase visibility of loan application status across the organization
Increase the likelihood of customer satisfaction by reducing friction


Gain Oversight and Visibility of Loan Applications Across the Organization
If you're using a tool like HubSpot, you can drill down at the individual contact level to view their history of email opens and clicks, form submissions, and even which pages they've visited on your website. At any point in time, you can see where a particular applicant stands in their process and whether additional follow-up would be helpful. You can also customize tools like Deal Stages to view the real-time progression of applicants through each phase of the process, from their initial inquiry to receiving funds.
Collect Necessary Information and Documents
If applications are missing key information, you could create a follow-up with a link to a new form with required fields for qualifying or pre-approving an applicant. If you have the preliminary information but need the applicant to submit a series of documents, your follow-up emails might contain instructions and an upload link. As you collect these documents, follow-ups can be used to remind and encourage applicants to complete the checklist of items needed to process the loan. This might include reminders to submit:
Borrower experience history
Personal financial statement
Tax returns
Bank statements
Contractor information sheet
Contact info for title/attorney/settlement agent
Insurance requirements overview
LLC documents and operating agreement
Photo ID
Get Creative with Automation
Automation is great for simple follow-up emails, but don't stop there! The word "automation" might be as robotic as it gets, but treat each workflow as an opportunity to get creative and rethink what's possible.
For instance, let's say you're a private lender that provides renovation loans. Automation could be used to efficiently move the applicant through various stages of the approval process, including:
Signed application
Signed loan proposal
Executed purchase contract
Detailed scope of work (including the budget for each line item of the project)
Appraisal payment authorization
Property contact sheet
Marketing automation isn't just about taking a manual step and making it automatic (although that's definitely a plus). Automation is really about identifying the best possible path toward improving a given experience, whether that experience is internal or customer-facing.
Tailor Messages with Personalization Tokens
Just because an email is triggered, scheduled, and delivered automatically doesn't mean it has to sound detached or impersonal. HubSpot's personalization token feature allows you to tailor marketing emails with details already provided and logged in the HubSpot CRM, such as the prospect's first name or the type of financing they're looking for. Be selective about which details you use—rather than stuffing emails with unnecessary personal details, add tokens where they fit naturally in the email.
Personalization is just one way to make emails sound more human. Another way is to edit the email signature to be from a real representative at your company and update the email sender name and address to match. This could be the representative or loan officer the prospect will be working with, as long as it's clear which organization they are with.


Build Customer Satisfaction and Brand Loyalty
Many companies in the financial services industry have a lot of room for improvement in their digital and mobile customer experience. Pairing automation with the right level of personalization is an effective way to delight customers and stand out from the competition.
Whether applicants are seeking a loan for a home renovation or their small business, automation helps you earn the satisfaction and repeat business of your customers by removing unnecessary friction and delays. If you can deliver a phenomenal loan application experience (a phrase I can't say I've heard too often!), you'll put your organization on a fast track to closing more loans, building brand loyalty, and earning word-of-mouth referrals.
Want to read more? Check out this blog article covering other ways financial firms can use marketing automation to grow profits.
Wondering how to get started with marketing automation? We can help! Get in touch with a member of our team or check out the webinar below.

About the author
Meg Andersen was formerly an Inbound Marketing Senior Specialist at SmartBug. She is passionate about using digital marketing to create meaningful experiences and build stronger connections between organizations and their stakeholders. Read more articles by Meg Andersen.
Subscribe to get our new blogs delivered right to your inbox
Other insights you might like