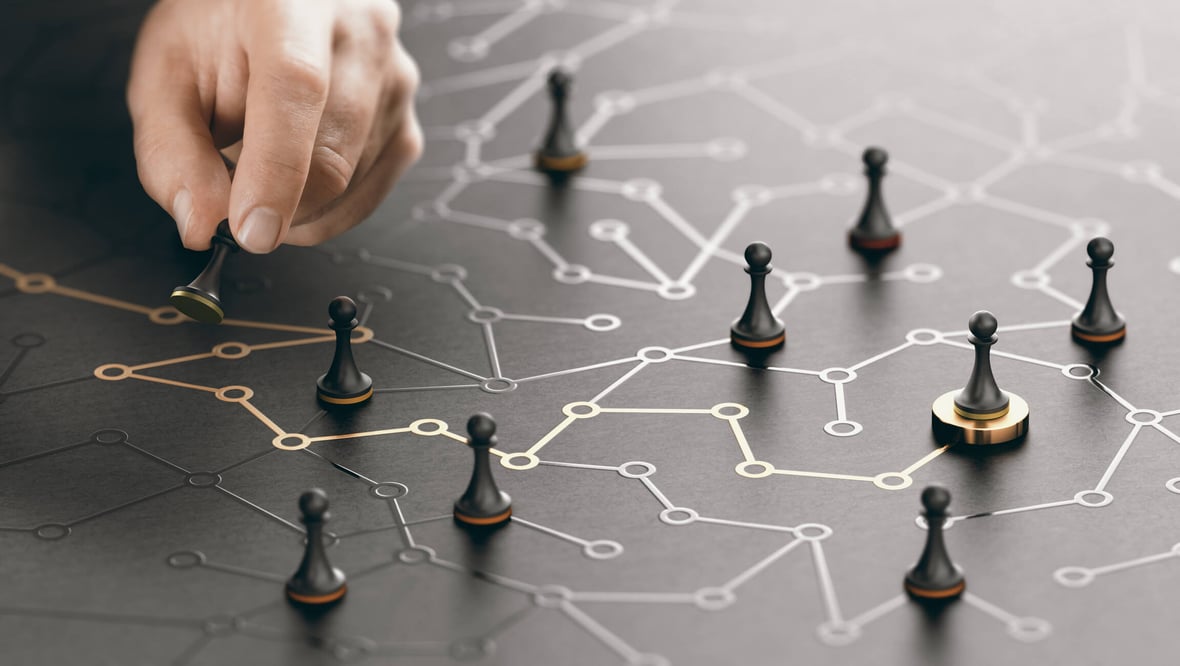 When you step onto a dealer's new car lot, you know they want to sell you a car. The sales team also knows that you know they want to sell you a car—it's understood that at any time, you can make the purchase.
But there are a few steps that almost always occur before the purchase, with the key step being a test drive.
What's so interesting about the test drive, is that you have to provide your license to drive. Of course the dealer needs this to ensure you have a license, but it is also an intermediary transaction: you are giving your name and address to the salesperson in exchange for a test drive. The dealer has now acquired data that allows them to send you marketing materials.
This test-drive metaphor directly applies to the concept of a landing page. Prior to someone fully committing to buying the product you manufacture, they may want to take a test drive of your knowledge and skill. This is where a robust landing page comes into play.
At its core, a landing page is a place where a website visitor can fill out a simple form in exchange for a piece of gated premium content, such as a guide, industry report, checklist, or something else of higher value than an awareness piece of search engine optimization (SEO) content.
To ensure you have a successful landing page, here are four recommendations:


1. Offer Worthwhile Content
The content that someone will exchange some of their information for needs to be of value—more than they can find on other manufacturers' websites or through a quick Google search.
The content should solve a pain point for the user by making their job easier or saving them time. In the COVID-19 era, many people were seeking checklists to ensure they completed all tasks in a project brief, since new work-from-home mandates created a lack of in-person team collaboration.
Secondly, this premium content should showcase your expertise in the particular topic. As the visitor exchanges their information for your content, this is an opportunity to take them into a deep-dive of the content (which should still be presented in a digestible manner) and showcase your product offering and industry knowledge.
To return to the new car test-drive metaphor, the salesperson will take a potential customer on a route that showcases the car's performance, like the highway for speed, backroads for handling, and city driving for start-and-stop ability. In your premium content, take the reader on a journey that allows them to envision how your products will be used in their real-world settings.


2. Create a Frictionless Experience
Staying on the theme of the test drive, the dealer does not require you to answer a boatload of questions upfront, like asking for your date of birth or your address. Instead, the car sales rep facilitates a frictionless experience by only asking to make a copy of your driver's license, allowing them to extract your date of birth and address behind the scenes.
The same goes for landing pages, where we suggest only requesting the following:
First Name (Required Field)
Last Name (Required Field)
Business Email Address (Required Field)
Phone Number (Not Required Field)
Job Role (Not Required Field)
Many web visitors or prospects are reluctant to provide their phone number on pieces of gated content, because the value of their phone number is perceived to be higher than the value of the content. Typically for manufacturers, we don't recommend asking for their company name or location. Why? We can extract that information from the lead on the back-end through their email address and IP/Country Code from HubSpot.
By sending follow-up lead nurture emails, we can see what content they engage with the most, particularly through workflows that change the message based on the email recipient's actions or other web pages they've visited.


3. Target the Right Audience
When you're on the car lot and perusing the SUVs, and the sales rep brings out a sedan for you to test drive, they missed the mark. You wanted to explore SUVs!
When a prospect is on a specific blog or product page that you manufacture, show them a piece of premium content (with a link to download at the landing page) that is related to that product. "One size fits all" does not apply here. There should be pieces of premium content that compliment different products you make or sell. While this does require initial work upfront, you probably already have the information within your organization to produce the piece, including photos of the product being used, tips and guides on how the product saved others time, and more.
Also consider using contextual marketing for your premium content offers. If you have both a strong domestic and international presence, use smart calls to action (CTAs) to target international guides for those with an IP address or country address outside the US. This is marketing 101: The right message, at the right time, in the right channel.


4. Equip the Landing Page with a Lead Nurture
Great! You've got someone who downloads a piece of your premium content ... and then, crickets. To have an effective full marketing-to-sales-funnel campaign, ensure that your landing page is equipped with a lead nurture, a series of emails and/or actions that follow up that download.
It often takes numerous touch-points before a prospect chooses to try out a new manufacturer's products. Send them other relevant content, an opportunity to have a Zoom call to see the products in your warehouse, or a no-obligation quote. Just as the car sales manager will reach out to you to see how your test drive was, your team should check in with the newly created lead to help move the lead through the Buyer's Journey.
If you're interested in learning more about creating landing pages that convert web visitors into leads and prospects for your manufacturing business, we'd love to have a conversation with you. Reach out to us here, and let's schedule some time.
About the author
Stephen Lackey is Director of Client Strategy out of Charlotte, NC. His background is hyperfocused on marketing and sales enablement, working at Fortune 500 companies, startups, and other industry disruptors. His marketing degree is paired with an MBA where Stephen seeks to uncover the 'why behind the why' within marketing data to drive top line revenue. Read more articles by Stephen Lackey.
Subscribe to get our new blogs delivered right to your inbox
Other insights you might like