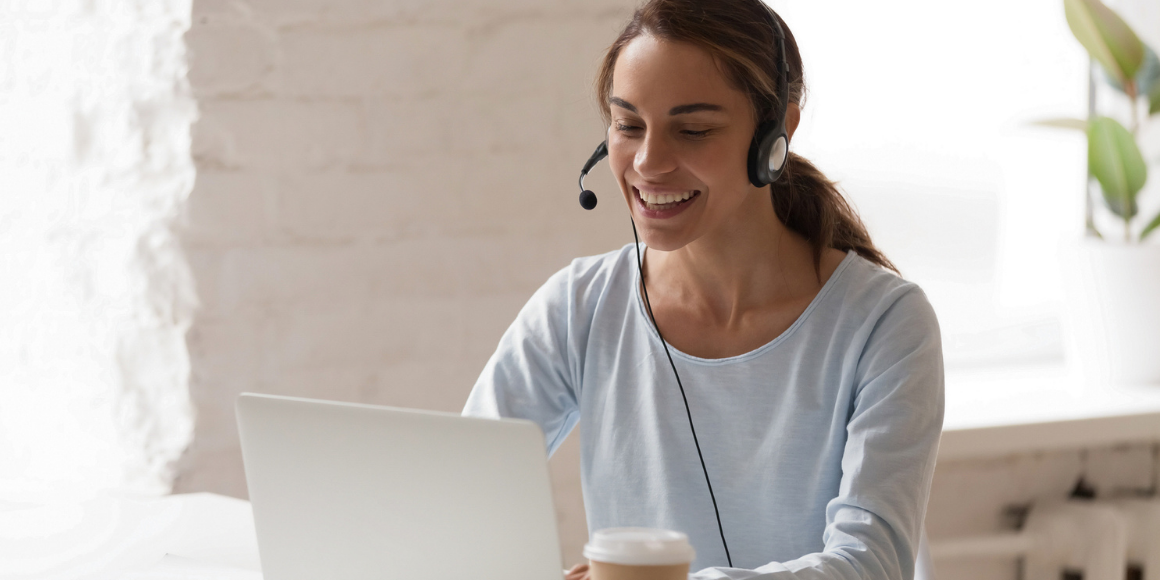 Understanding the New [2020] Contextual Marketing Features in HubSpot
October 13, 2020
---
By Amber Wilcox
As marketers, we're constantly seeking out ways to improve the customer experience—and to understand their needs to tailor our efforts to their individual situation. This is what exactly makes contextual marketing in HubSpot such a powerful tool to utilize within your inbound marketing strategy.
If the concept of "context marketing" is new to you, it means using the "context" of a customer's experience and the information you know about them within your marketing efforts. Especially in today's world, customers are expecting more from businesses, and adding contextual marketing efforts could help set you apart from the rest.
Whether or not you've had the opportunity to take advantage of some of HubSpot's existing features, the time to incorporate contextual marketing is now. Getting started with contextual marketing is fairly easy, but we recommend you take the first step by getting certified through HubSpot Academy to fully understand all of the opportunities for your business. This approximately 4-hour course, followed by an exam, will help you fully understand all of the functionalities available to you.
For reference, here are a few instances of contextual marketing in the HubSpot CRM that you may have already incorporated into your strategy (and just didn't know the name of the concept!):
Smart forms
Personalized landing pages
Dynamic calls to action (CTAs), emails, and more!
At SmartBug, we're constantly looking for ways to improve our customer experience, and we love the fact that HubSpot is consistently delighting their customers by making updates in the platform to help us go further with customers. We're excited about a few recent updates that we wanted to share with you—check them out below:
Two-Way Contact Syncing with HubSpot and Shopify
It's now easier than ever before to keep your customer information up-to-date if you're working with a HubSpot—>Shopify integration. Prior to this update, one-way data syncing only allowed data to be placed from Shopify—>HubSpot, but this new feature allows the data to be seamlessly integrated and fed back and forth to uncover all the information you need from your customers' behavior.
So, what does this really mean for you? Data-driven marketing is essential to your success. Without data, you're essentially missing a piece of the puzzle. Through this integration, for example, you're able to see more about a customer's behavior that led up to their purchase, or see updates in relation to customer's information such as an email address update, and so on.


A/B Testing Is Really Dead—Introducing Adaptive Testing
We've all asked the question, "Is A/B testing dead?" Well with this new feature, HubSpot really puts A/B testing to rest. The fundamental problem with A/B testing, as we all know, was that there were only two options with testing, and once the test ended—well, that was it. With this new tool, you'll have the opportunity to test up to five pages, and HubSpot's machine learning algorithm will "adapt" to the traffic to further understand how to improve over time. The graph below is a great example of what will happen if and when the AI determines that a particular page will outperform the rest.
There are endless possibilities with testing landing pages through adaptive testing—running various tests on CTAs, background images, layouts, and more. In addition, adaptive testing also works for multi-language pages as well. Want to learn more about running a page experiment? Check out this HubSpot Academy course.


Send Perfectly Timed Emails with "Wait Until" Delays in Workflows
This one's probably my favorite new update within the HubSpot platform—if you're a "workflows" nerd like me, then you'll most certainly appreciate this new feature. With this new update, there are now three different types of delays you can use when deploying emails within a workflow.


Here are the three different types of delays and their functionalities, as illustrated in the image above:


Delay for a set amount of time
Prior to this update, this was the only feature available in the platform. When setting up a workflow, you had the option to "delay" an email from sending to a contact until the delay was complete. This is great to use to add that "human" element to your emails. You want your workflows to appear that you're deploying emails on your own—and not with the help of automation.
For example, perhaps a contact downloads a brochure of your services. You want to send them a set of emails to provide more resources and information to encourage them to make a purchase. In your workflow, you don't want to immediately send them 3-4 emails all at once; you'll want them to space out to be sure to deliver them days, weeks, or months apart to hopefully garner their attention.


Delay until a day or time
With this new feature, you can set the same email delays as mentioned above to deploy on a specific day or time.
Using the same example above, perhaps you want to send an email on Mondays at 8:00 a.m. because you want individuals to see it when they're getting started after a weekend. Perhaps you want the emails to deploy at lunchtime on Wednesdays because you know they're more likely to open the email. Using this feature, you can also deploy the email to be sent based on your HubSpot account's time zone or the time zone of the contact.


Delay until event happens
This element of the new workflows delay feature allows emails to only deploy after an event occurs. What qualifies as an event? In this case, marketers can select a particular page visited, a form submitted, or the change of a property value.

For example, if you wanted to deploy an email only after a contact visited your pricing page, you could submit a "page visited" and add the URL to your pricing page. The email or next action would then deploy only after the page was visited. It is important to note that this feature requires a set time delay in the event that the action doesn't occur.
Getting Started with Contextual Marketing in HubSpot
Although fairly simple to integrate, adding a contextual marketing strategy into your marketing requires lots of thought, careful understanding, and planning. It is important to note that you shouldn't be placing contextual marketing anywhere and everywhere. Understanding your contacts is important—but adding in contextual marketing in the wrong places could give your potential customers a "big brother" vibe that might, in fact, scare them off.
If you'd like to learn more about the new features, check out our SmartTake webinar series in which SmartBug's team (myself included) chat with HubSpot expert Rachel Sheldon about these exciting new offerings.

About the author
Amber Wilcox was formerly an Inbound Marketing Strategist based in Ormond Beach, Florida. With a background in digital marketing, public relations, client relations, and account management she finds joy in the success she brings to clients. Read more articles by Amber Wilcox.
Subscribe to get our new blogs delivered right to your inbox
Other insights you might like