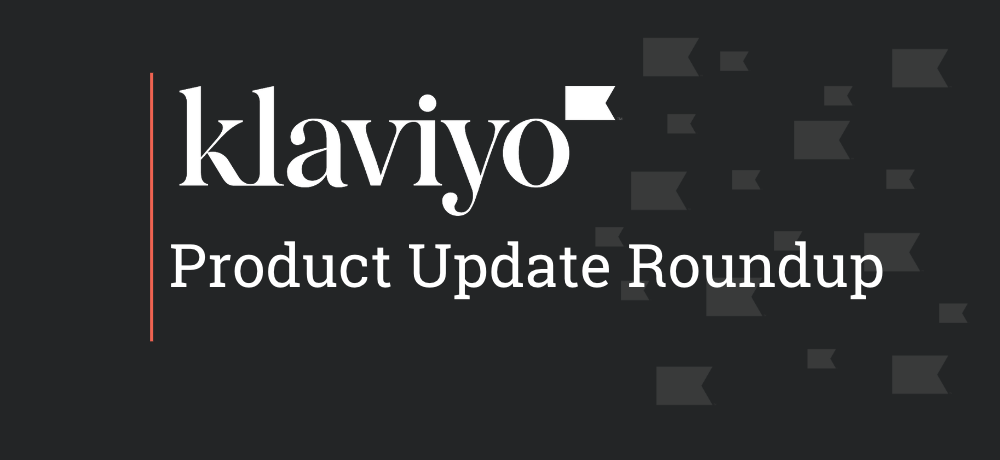 Welcome to our blog series, where we highlight the latest updates from Klaviyo! As an agency focusing on e-commerce marketing, we understand the importance of utilizing the latest technology to drive results for our clients. Klaviyo has been our trusted partner and continues to provide innovative solutions to help our clients reach their business goals. This series will dive into the latest product updates and how they can benefit your e-commerce business. Get ready to stay ahead of the competition and take your marketing strategy to the next level with Klaviyo's newest features and tools!
June 2023

NEW Product Reviews Powered by Klaviyo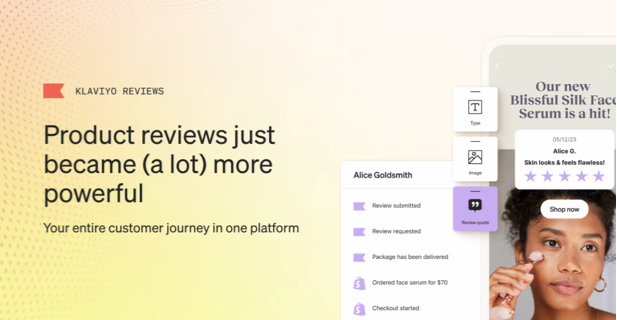 | | |
| --- | --- |
| Klaviyo Update Details | 95% of consumers read reviews before purchasing a product or service. Eliminate another platform in your tech stack by using Klaviyo reviews to seamlessly integrate reviews into your marketing strategy. Now available for Shopify and Shopify Plus users. |
| SmartBug's Impact | The recent update from Klaviyo allows SmartBug's clients to incorporate customer reviews more effectively into their marketing strategies and consolidate more of their tech stack into one platform. This streamlined approach can enhance personalized marketing efforts, boost customer engagement, and increase conversion rates. It's a practical tool that can provide valuable insights, drive decision-making, and ultimately contribute to business growth. We look forward to getting our clients started with capturing customer reviews with this recent one from Klaviyo. |
June 2023

Klaviyo Expands Into Wellness Vertical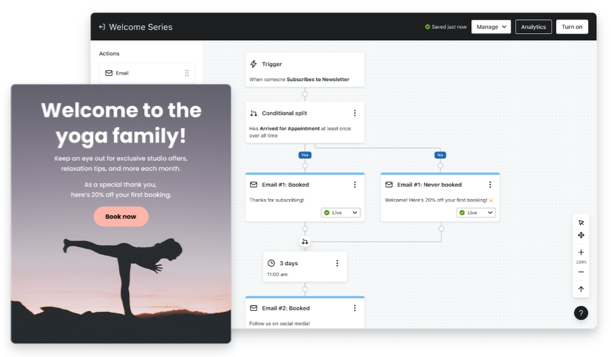 | | |
| --- | --- |
| Klaviyo Update Details | Are you a health and wellness business offering client-based services? Klaviyo's new solution is for you. Their new pre-built integrations with Mindbody, Zenoti, and Boulevard make it easy to get your client data and appointment-related events into Klaviyo so you can deliver timely, personalized communications that keep your clients coming back. |
| SmartBug's Impact | SmartBug is excited to be partnering with Klaviyo in this vertical expansion. We are eager to offer wellness-oriented customers bespoke services that assist with their Klaviyo and Mindbody integrations and implement industry-leading strategies that deliver predictable results. Does that sound right for you? We would love to help you! |
June 2023

Show Discounted Pricing in Product Blocks in One Click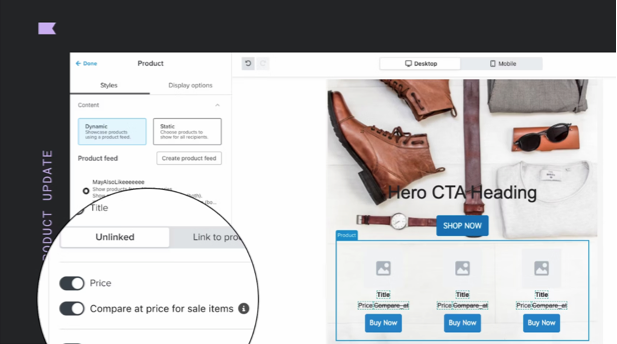 | | |
| --- | --- |
| Klaviyo Update Details | Product blocks in the Klaviyo email template editor got a whole lot better. You can now automatically show the discounted price compared with the original price for items in your product recommendation feeds if you're on Shopify, BigCommerce, or WooCommerce. |
| SmartBug's Impact | The Klaviyo update, which automatically displays discounted prices in product blocks, offers significant benefits for SmartBug and its clients. This feature can enhance customer engagement and conversion rates by instantly highlighting the value of discounted products. Moreover, it streamlines the email creation process, potentially boosting overall sales volume and revenue. |
June 2023

New Email Template Designs, Filtering Options, And More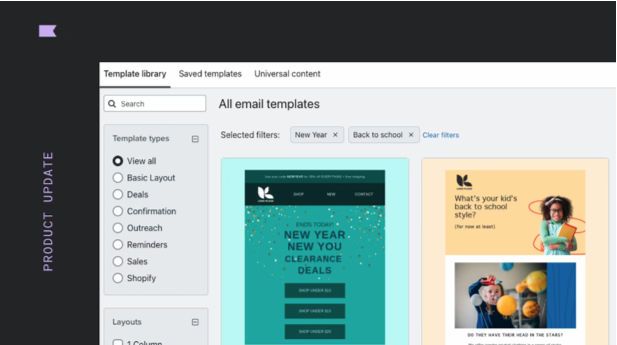 | | |
| --- | --- |
| Klaviyo Update Details | The template library in Klaviyo is now easier to find and has upgraded designs and cool filtering capabilities. |
| SmartBug's Impact | Klaviyo is a world-class service, and the additions and improvements to its template library mean that users can tap into industry-leading designs and formats faster than ever. All in a few clicks, a user can incorporate a proven design template into their own Klaviyo campaigns and flows with confidence that the layout is tested and perfect for them. |
About the author
Kody Van Sistine is a Partner Marketing Specialist who enables and empowers sales and client services teams with the tools and expertise to delight their customers. With a diverse background in manufacturing, E-commerce, brand management, and content creation, I can bring a unique perspective to any marketing-related effort. I enjoy playing video games and working on a print-on-demand side hustle in my free time. Read more articles by Kody Van Sistine.
Subscribe to get our new blogs delivered right to your inbox
Other insights you might like