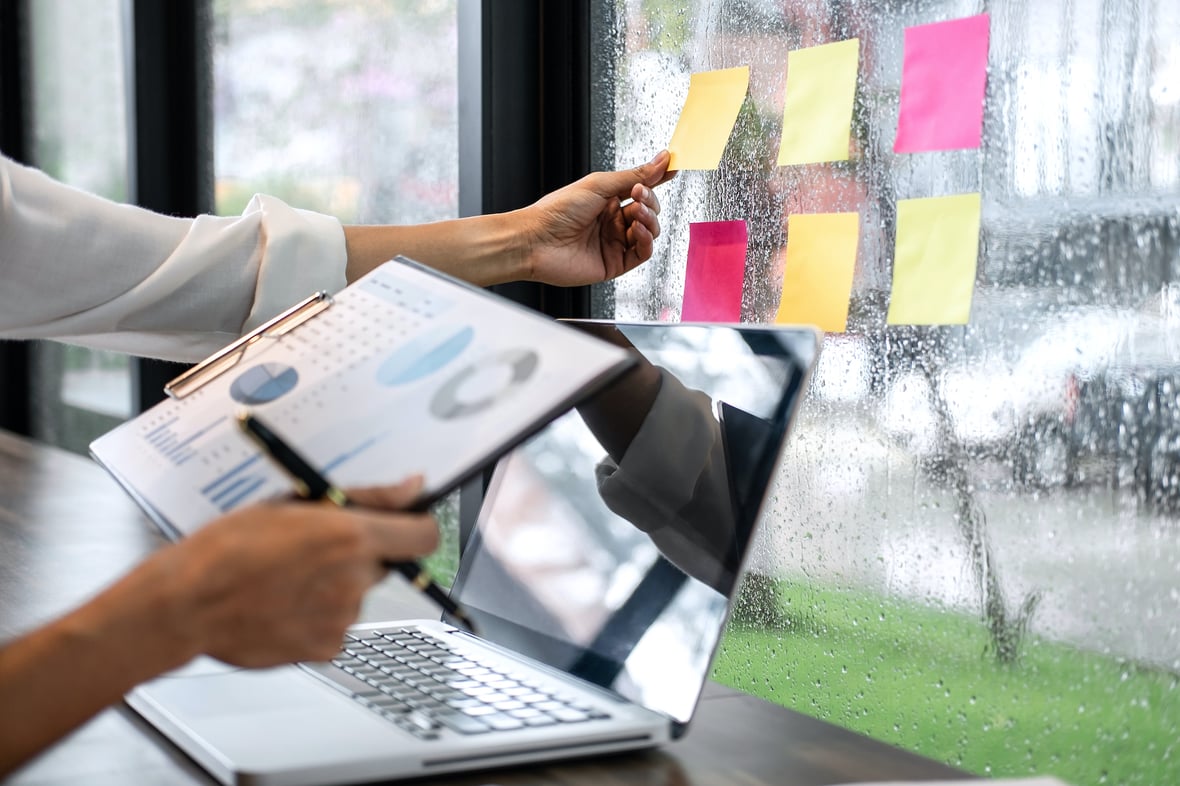 Pros and Cons: HubSpot vs. Microsoft Dynamics
May 7, 2021
---
By Hannah Shain
Chances are, you already know how critical choosing the right CRM is to marketing success. The decision can drive, or hold up, your marketing efforts for years to come. With so much on the line, many marketers narrow their CRM decision to two choices: HubSpot or Microsoft Dynamics (assuming Salesforce is not in the consideration mix).
Luckily, you don't have to make a snap decision about these platforms without knowing what you'll be signing up for.
I'm here to help you pick the platform that fits your company and fuels your marketing goals. Here's an inside comparison of HubSpot versus Microsoft Dynamics, along with how you can pick the best CRM for your company.
HubSpot vs. Microsoft Dynamics: Where's the Common Ground?
Before starting the HubSpot versus Microsoft Dynamics debate, it's worth noting that there's plenty of common ground between the programs. Both are powerful platforms that give you control over your sales and marketing efforts.
Here's a simple look at where these two systems overlap. Both HubSpot and Microsoft Dynamics:
Are customizable CRMs
Allow you to add custom fields
Let you adjust layouts and page views
Help you track the sales pipeline
Include product storage
Feature a ticketing system
Have integrations
What Does HubSpot Offer?
When it comes to HubSpot's CRM, you have a few different pieces to choose from. Here's a bit about the foundational components of HubSpot's CRM:
Free HubSpot CRM: HubSpot's free CRM includes handy automated functions to help you tackle your marketing goals. In addition to letting you manage your contacts, it includes analytics and

email marketing tools.

HubSpot's Marketing Hub: This tool bundles all of your data, analytics, and marketing assets on a single platform. It's designed to make it easier for you to launch and maintain marketing campaigns with less work on your end.
HubSpot's Sales Hub: This tool is tailored to your sales department and is built to align sales and marketing goals. Some popular features of this tool include email templates, email tracking, and call recording and tracking.
What Does Microsoft Dynamics Offer?
Microsoft Dynamics includes several apps for its Dynamics 365 CRM. Although you can use each app on its own, you can also swap data across Microsoft products.
Here are a few CRM-focused products Microsoft Dynamics offers:
Dynamics 365 for Retail: This product focuses on retail, and it's made to unify data across multiple commerce channels.
Dynamics 365 for Customer Service: This component is built to track your customer-service experience, end-to-end. It also includes tools to help you manage social media efforts.
Dynamics 365 for Sales: The sales tool is designed to fit your sales department, track and manage interactions, and keep goals lined up across departments. Like its Customer Service piece, Dynamics 365 for Sales also includes free access to its social media engagement app.
Pros and Cons of HubSpot
As a whole, I've found HubSpot's platform requires less work as a sales rep or as a marketer. It's user-friendly, and it's a dream for teams that don't have advanced technical skills. It's why most reviews rank HubSpot's ease of use consistently higher than Dynamics.
Why?
In my experience, HubSpot's user interface is much more intuitive. Because it's less detailed than Dynamics, it makes it easier to organize data, configure your CRM, and setup integrations. Plus, HubSpot has a wealth of helpful training resources that are easy to follow.
However, HubSpot's CRM may not be the perfect solution for every business. For one, it may not be ideal for multidivisional corporations. It tends to feature less granular sorting options than Dynamics, making it tougher to parse complex or siloed business units. Also, although it's possible to stay GDPR, CCPA, HIPAA compliant with HubSpot, the platform doesn't include built-in compliance functions the way Dynamics does.
Pros and Cons of Microsoft Dynamics
There are both pros and cons to the Microsoft Dynamics platform as well. One big potential advantage for users is that Microsoft Dynamics is a Microsoft product, so naturally integrating other Microsoft products, such as Office 365 or Outlook, is a breeze. And despite holding a lower usability rating, if you're used to Microsoft's UI and products, there's a good chance Microsoft Dynamics will be right in your comfort zone.
Another potential advantage of Microsoft Dynamics is that it's built for the enterprise market. Basically, it allows you to break data down on a more granular level, making it easier to keep track of multiple departments and business branches. That makes it a plus for some big and complex corporations.
Finally, Microsoft Dynamics is HIPPA Compliant, so it makes it easier for large health organizations to handle customer data safely.
The bad news? Microsoft Dynamics is notorious for having a clunky navigation, relatively archaic user interface (UI), and less intuitive processes. Integrations also tend to be much tougher to add onto Dynamics than with HubSpot, and in some cases customizations will be tough to control without decent internal coding skills.
HubSpot vs. Microsoft Dynamics: Which Platform Is Best for Your Company?
Of course, the platform you choose should fit the needs and goals of your company. The first step in picking a marketing CRM is nailing down your marketing attribution goals and needs.
Here's a broad look at the types of companies that tend to gravitate towards these two different platforms:
HubSpot: If you're a small to mid-sized company that wants more analytics across multiple channels, HubSpot is probably going to be the smarter choice. It's simpler, more intuitive, and it makes it easier to integrate other programs.
Microsoft Dynamics: If you're a large enterprise with strict data compliance needs, Microsoft Dynamics may be the better option.
Again, before you pick up any marketing software, be sure to nail down your needs and make sure you're grabbing the best platform to reach your goals.
Get the Most Out of Your Marketing Platform
Regardless of what marketing platform you use, you'll want to know how you can use it to boost leads, strengthen your brand, and land more sales. In some cases, that may mean integrating HubSpot and Microsoft Dynamics.
Already using HubSpot's platform? We have tips for stretching your investment out as far as it will go. Check out our SmartTake webinar series, What's New With HubSpot, to learn about new releases, improved features, and proven ways to get the most ROI out of HubSpot.

About the author
Hannah Shain was formerly the Vice President, Marketing at SmartBug Media. She leads demand generation, brand, marketing technology and more, and she is an energetic, ambitious, witty, and data-driven leader with over 14 years of hands-on marketing experience. Hannah brings a unique balance of seeing the bigger picture - assisting with market strategy and the launch of new lines of business - while also rolling up her sleeves to build from the ground up. She thrives in a fast-paced, collaborative environment, where she can lead a team, set goals and hunker down and get to work generating results. She leads all marketing initiatives that drive pipeline, increase lead velocity, and build a lovable brand. Read more articles by Hannah Shain.
Subscribe to get our new blogs delivered right to your inbox
Other insights you might like