By Andrew Macey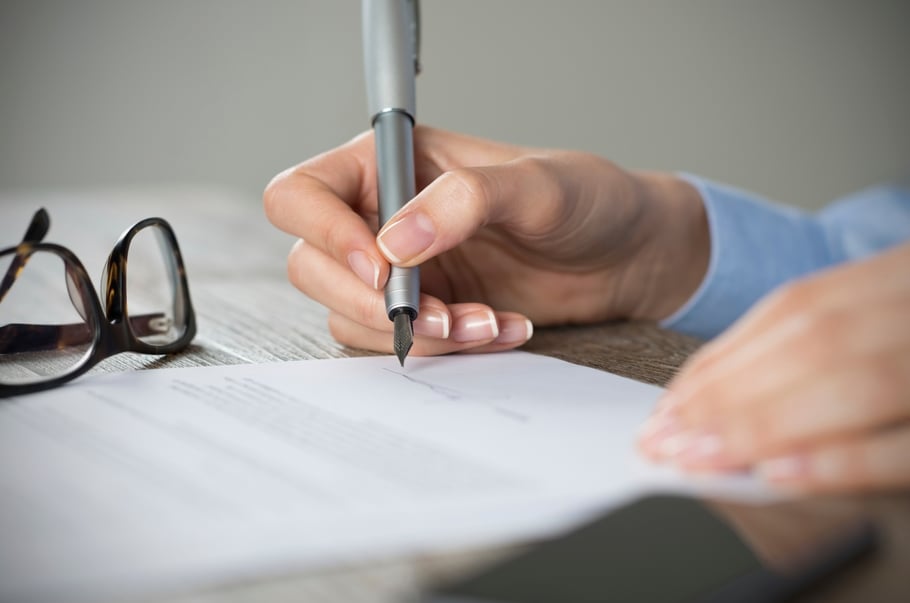 For most marketers tasked with lead generation, optimizing landing pages for conversion is always top of mind. In most cases, there is an overall visitor-to-lead percentage that ties into an SLA with sales, or at least a long-term marketing goal. When considering improvement opportunities on existing landing pages, often we look to forms as a way to improve that overall metric. There is a constant tug of war between requiring certain form fields and increasing submission rate. More often than not, we opt to require fewer questions as a way to not scare visitors away, even though we may be sacrificing important criteria for segmentation or qualification.
The Update
Until recently, HubSpot offered only smart fields as a way to show additional, or second-level, questions to visitors upon re-converting on another form. These are often used to keep the forms short and appear less intimidating from the start. For many businesses, certain form fields are needed in order to properly follow-up with contacts or route leads to certain team members. If this is the case, visitors are met with an extremely long form with many requirements. This summer, HubSpot released an update to the forms tool that allows for dependent form fields to be created. This is a great improvement because it gives marketers the ability to show additional fields based on previous answers.
Use Case
One common use case is with regards to country and state. Many larger sales teams are set up based on location, where leads from particular countries or states are routed to a unique rep. To adhere to this logic, we can now use form dependencies based on the "country" form field, whereupon selecting the U.S., a list of states are presented next. We would set this up by editing the form in question and selecting the double arrow icon next to the country field. A pop-up window will present options to set rules based on certain answers to the "country" field. This should look similar to the lists or lead scoring app within other parts of the HubSpot marketing tool. Here is where you would set rules using "if" dependency, so that upon selecting United States, the next form field shown would be "state." One thing to note: You are able to create multiple rules based on the initial form field; however, you cannot create more dependencies based on the secondary level. An example would be that you are unable to then show particular cities based on a chosen state. Therefore, at the moment, we can only work one level down for each property.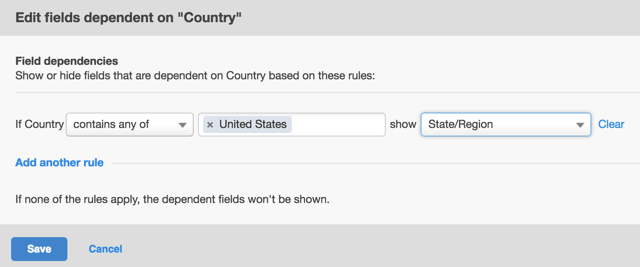 Another great way to utilize this new functionality is on awareness-stage content offer download forms. These forms are usually kept short and do not ask too many qualification questions because the contacts are still early in their Buyer's Journey. With dependent form fields, we are able to create an intent-stage question to further qualify contacts as MQLs or SQLs. In this scenario, consider adding a questions asking, "Would you like to see a demo of our software?" or "Would you like Sales to get in touch with you?" If visitors select "yes" to seeing a demo or requesting a sales follow-up, additional qualification questions can be shown to learn more about the contact and effectively apply the correct lifecycle stage. Additionally, this is a low barrier to entry for any new leads to connect with sales, rather than having to wait for them to receive nurturing emails or reconvert on another form.
What This Update Means for Marketers
This update has been a huge help for those marketing teams that struggle with asking too many or too few questions on forms. I would encourage you to make a list of the fields that are required and see if any can be combined further into dependent questions. This can significantly shorten your forms, thus making them more inviting for new leads while increasing overall conversion rate.
What other ways have you used form dependencies on your website?