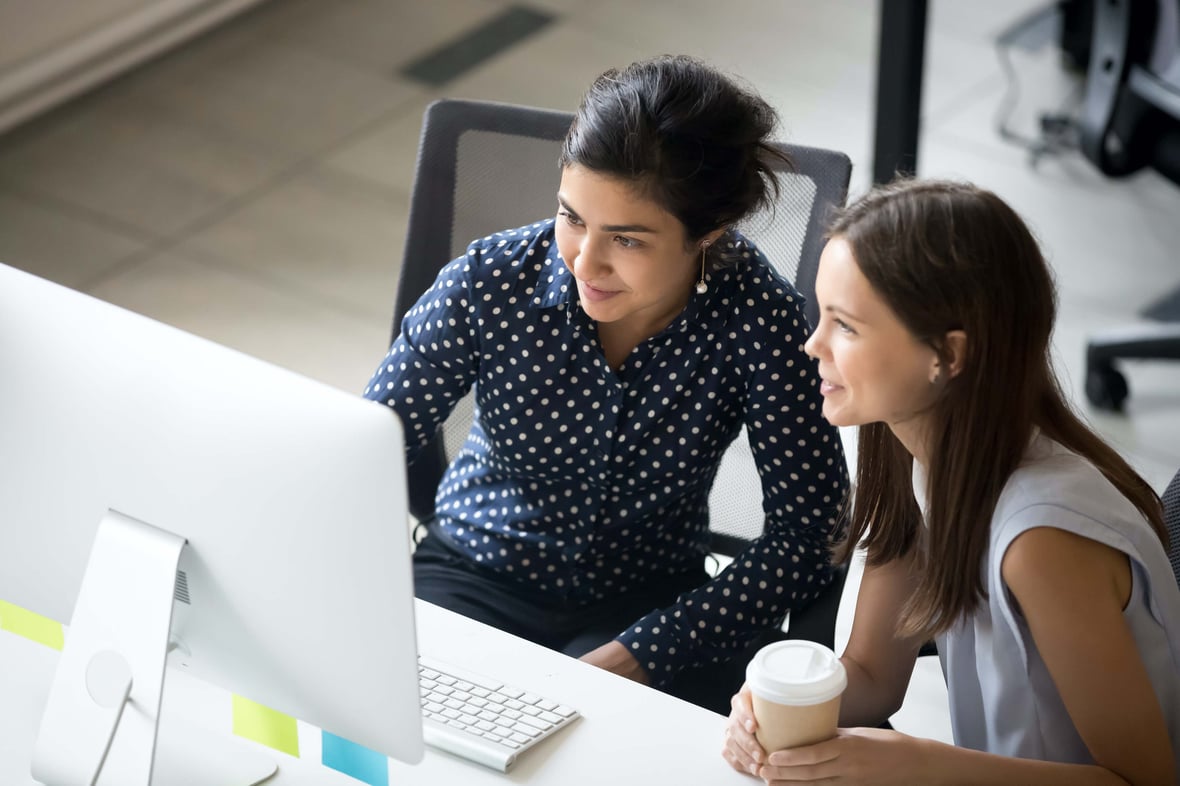 Inside HubSpot's Marketing Hub Enterprise Offering
January 23, 2020
---
By Jen Spencer
HubSpot's CMO Kipp Bodnar recently authored a post titled "Marketers Deserve Enterprise Software That Doesn't Suck"—and frankly, we agree with the title (and sentiment).
Specifically, he says, "What growing businesses deserve is enterprise software that's built for the modern era—solutions that combine power and ease-of-use, and make it easy for them to put their most innovative ideas into practice, fast." (Again, 100 percent agree. 👏)
If you're vetting marketing automation software providers, HubSpot's Marketing Hub Enterprise is an ideal solution for sophisticated companies that are looking for a more rapid, agile, and results-driven marketing program in an all-in-one suite.
How Does HubSpot's Marketing Enterprise Compare to Its Starter and Professional Options?
HubSpot has three tiers of marketing software:
Starter: Starts at $50 a month
Professional: Starts at $800 a month
Enterprise: Starts at $3,200 a month
Each level is suited for specific use cases and business needs. A smart way to judge outright what might be the best plan for you is to look at the price and included contacts for each tier to see where your existing database fits, and then dig deeper into the features.
For example, if you're a one-person manufacturing blog looking to collect email addresses for your monthly newsletter and occasionally engage with visitors on live chat, Starter is a good place to begin. But if you're one of the largest supply fastener warehouses in the U.S. on the verge of massive lead growth and the need to attribute it to marketing campaigns, skip on up to the Professional or even Enterprise level.
(If you're currently at Professional and trying to decide whether to upgrade to HubSpot Enterprise, keep reading!)


What Is the Goal of Marketing Enterprise Software?
In larger companies with distributed, high-volume marketing teams, structures, systems, and strategies, it can be difficult to connect the dots between internal teams, multiple marketing campaigns, contacts, and content.
This software is designed for organizations that are looking for help with complex needs. In addition to the entire suite of powerful social media, blogging, email marketing, testing, and reporting tools within the software, it has features specifically designed to help manage large and growing teams. Enterprise has the ability to:
Draw clear lines on different teams' access, activities, and results.
Manage who sends emails and how often they're sent.
Automate the optimization of your assets and create custom event triggers.
Easily report on the performance of all your campaigns with multi-touch revenue attribution.

Is HubSpot Marketing Enterprise Software Easy to Use?
Imagine you bought the biggest, most highly rated television set on the market, but when you brought it home, you found that its interface was so cumbersome and frustrating—and the learning curve so high—that you kept missing your favorite show.
If you can't figure out how to use it, it will hold little to no value—and the same can be said for a marketing automation platform.
It's important to note here that HubSpot claimed the top stop in G2's annual Best Products for Marketers list, and there are thousands of reviews discussing specific examples of why users love it. The system is designed so that users of any ability (no training, no coding or web development experience) can achieve the best results with as little front-end work as possible.
From drag-and-drop functionality to campaign creation templates to automatic web design to integrated social media to training tutorials, webinars, customer support service, and in-person training—HubSpot has extremely high user satisfaction and deeper, more connected insights that are able to be executed against without any sort of hassle or frustration.


What Are the New Features of HubSpot Enterprise?
Although the Enterprise version of their software has been around for a while, HubSpot started this year (and the new decade!) off by launching six new features:
Multi-Touch Revenue Attribution
Partitioning
Account-Based Marketing
Adaptive Testing
Advanced Targeting in Conversations
This blog post does a great job of drilling down into the major changes, but we're particularly excited about the continued updates to their reporting. As you know, in marketing, ROI is everything, and the ability to do smart, data-driven campaigns will effectively drive additional opportunity and revenue.
Having a tool that supports the end goal is crucial, and HubSpot offers the ability to create up to 200 custom reports across any data set, including contact, company, and attribution reports that allow users to identify different segment behaviors and link marketing efforts to revenue generation.
This new update is touted as "a brand new type of report that ties revenue to marketing interactions," with the promise that "you'll make better strategic marketing decisions by optimizing your strategy based on what drives the most revenue."
HubSpot Enterprise gives users all the key benefits associated with leading marketing automation solutions, while at the same time delivering on client satisfaction with incredible training options and an easy-to-use platform for data-driven, agile marketing.

About the author
Jen Spencer oversees all operations, executing on SmartBug's growth and market expansion strategy, which is focused on delivering superior, cutting-edge service to the company's customers and partners while continuing to invest in the people and culture that make SmartBug® a great place for employees to work and develop their careers. Read more articles by Jen Spencer.
Subscribe to get our new blogs delivered right to your inbox
Other insights you might like