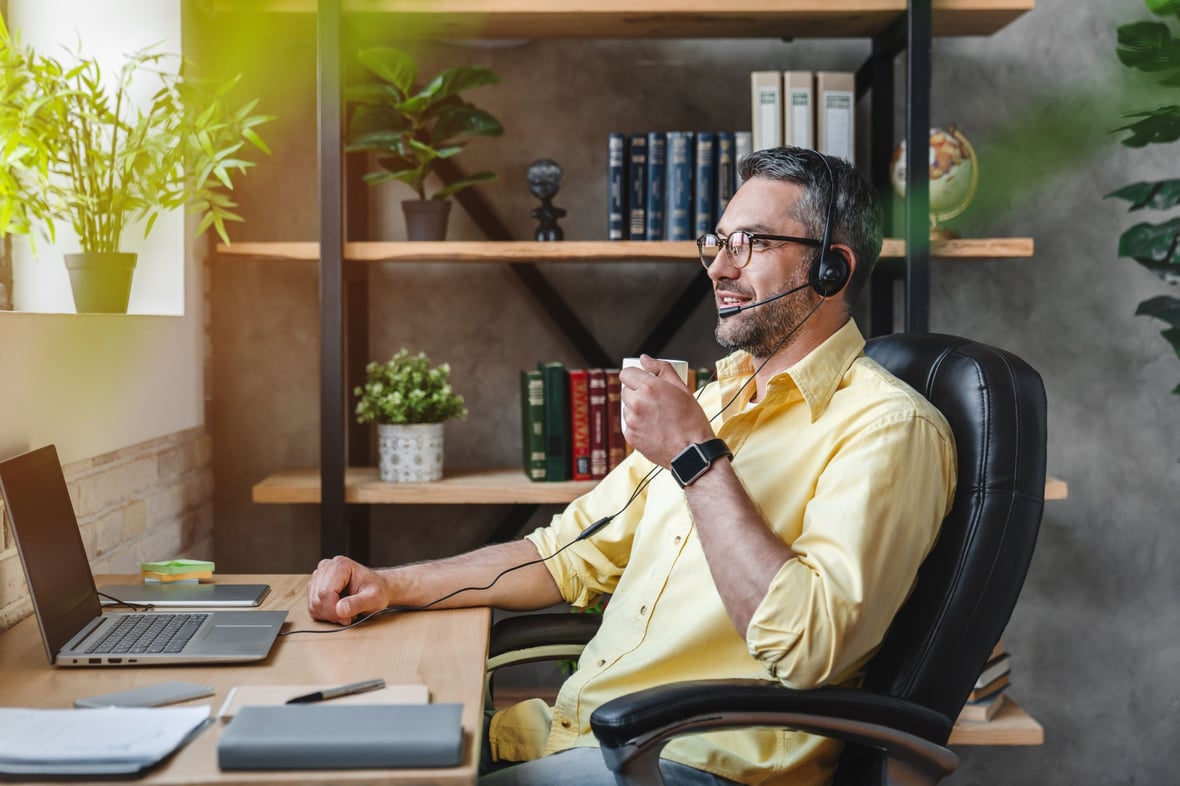 What You Need to Know About HubSpot Becoming the No. 1 CRM Platform
January 28, 2021
---
By Hannah Shain
When you think of a customer relationship management (CRM) platform, do you strictly think of a discrete sales tool and nothing else?
Increasingly, a CRM is more than customer relationship management—it's a suite of solutions and tools encompassing the entire marketing, sales, and customer lifecycle. HubSpot conducted a survey in which it asked respondents which services they considered to be part of a CRM, and the percentages are telling:
Marketing automation: 52 percent
Sales automation: 54 percent
Customer service: 42 percent
HubSpot has been way ahead of the curve on this trend, officially transforming its best-in-class solution into a CRM platform. With the rebranded HubSpot CRM platform, companies can manage every aspect of the customer journey without worrying that the platform will be too difficult to use, or that data won't flow from one function to the next, or that it won't scale as the business is ready to grow.
You Say You Want an Evolution ...
Nearly 15 years ago, HubSpot combined the concept of inbound marketing with common-sense functionality to create software that revolutionized the industry. From beginning marketers to grizzled veterans, people used the solution to drive their inbound strategies. Small businesses wanted more, and HubSpot responded by adding more features, tools, and capabilities—including sales functionality.
Practically speaking, HubSpot moved beyond a nice little marketing solution and even beyond a growth platform. It was evolving into a full-fledged CRM—but one unlike anything the marketing world had seen. Built with growth in mind, the HubSpot CRM platform delivers a single source of truth with every interaction, providing a best-in-class experience for you and your customers.


Everything Under One Platform
Over the years, HubSpot set itself apart from other marketing software by offering varied functionality, built from the ground up. Today's HubSpot CRM platform takes this cohesiveness to the next level.
Other CRMs haven't evolved as much as they've annexed other solutions and cobbled together features. Salesforce is a perfect example of this approach. Through acquisitions and uneasy integrations, Salesforce comprises thousands of tools and features that don't always play nice together—even though they are under the same brand. As a result, your data, your channels, and your teams that are supposed to be working in harmony become disjointed. Inevitably, friction occurs, slowing down productivity and negatively impacting the customer experience.
All the tools, features, and integrations in HubSpot connect seamlessly together because each was built with the others—and the overall CRM—in mind. This platform aligns data and enables a more personalized experience for your customers.
The Hubs you were used to before are still available for—and drive—the HubSpot CRM platform:
Via outstanding functionality, the HubSpot CRM platform allows users to stay in sync without slowing down.


Room to Scale
Many CRMs on the market struggle with scalability. Yes, there might be room to grow with other platforms, but you're continually adding on, tweaking and adjusting, and crossing your fingers that everything works as it's supposed to on the first try. The process takes time and can pull you away from more important tasks—namely, creating the best experience for leads and customers.
The HubSpot CRM platform provides flexibility without frustration. If you want to add a Hub to your stack, you can add a Hub—without any worries that the new functionality won't mesh with your current setup. Hubs can be purchased together or separately as part of the CRM platform, delivering features such as custom objects, hierarchical terms, advanced permissions that expand your capabilities.
Because it all seamlessly works together, you'll enjoy unparalleled flexibility from the start, rather than muddling through months of dev work that might be necessary with another platform. Simply put, as you scale your business, the HubSpot CRM platform scales right along with you. You can grow without the growing pains.


Excellent UX
A CRM platform must be many things to many people. If a feature is too difficult to use or doesn't provide enough capabilities for someone's needs, it will go unused. Training becomes a chore, and ultimately it's wasted time if reps and marketers are bypassing the CRM or not making full use of all its features.
User experience (UX) must be a core requirement for any CRM. Crafted entirely in-house, HubSpot's platform combines ease of use with powerful capabilities to deliver an experience that appeals to end users and admins alike. It's functional for novices, experts, and everyone in between.
HubSpot's features are there when you need them, ready to go with minimal fuss. User adoption has never been so simple for a CRM platform.


We Know HubSpot
With the HubSpot CRM platform, a world of marketing, sales, and customer possibilities is at your fingertips. If you need a guide through that world, SmartBug Media® is the HubSpot expert for you. As a former HubSpot Partner of the Year, we bring years of experience to your business and can unlock even more of the CRM platform's potential. Contact us to set up a free consultation.

About the author
Hannah Shain was formerly the Vice President, Marketing at SmartBug Media. She leads demand generation, brand, marketing technology and more, and she is an energetic, ambitious, witty, and data-driven leader with over 14 years of hands-on marketing experience. Hannah brings a unique balance of seeing the bigger picture - assisting with market strategy and the launch of new lines of business - while also rolling up her sleeves to build from the ground up. She thrives in a fast-paced, collaborative environment, where she can lead a team, set goals and hunker down and get to work generating results. She leads all marketing initiatives that drive pipeline, increase lead velocity, and build a lovable brand. Read more articles by Hannah Shain.
Subscribe to get our new blogs delivered right to your inbox
Other insights you might like