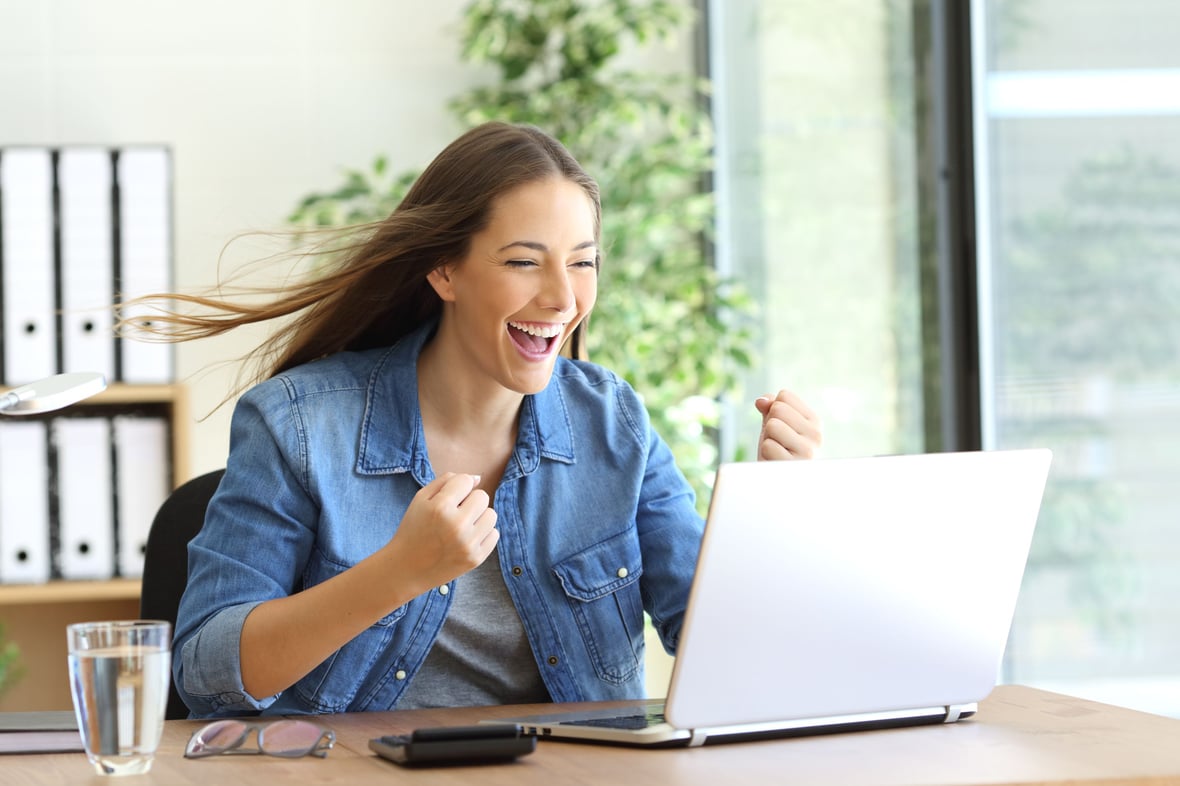 Four Reasons Content Managers Should Love Hubspot's CMS
January 14, 2021
---
By Zach Watson
Guest author Zach Watson is a Content Manager at Soundstripe.
Content management can be a thankless task. I should know; I've done it for nearly a decade.
It's not that people don't appreciate the work you do. It's more that they don't understand what managing a website actually entails. Because the content on your website can change more quickly than Tik-Tok trends, managing constant updates—even minor ones—can introduce a ton of work into your life.
Getting help from a developer for every copy change the CEO requests is a pipe dream, so the only way to excel is to work in a good content management system (CMS). For a while, this was easier said than done. This corner of the MarTech galaxy was divided along a bright line: easy-to-use or powerful. You had to choose a side. There wasn't much in between.
Thankfully, Hubspot launched CMS Hub, which means there's finally a platform for content management that's both intuitive and robust. Finally, marketers have a platform through which we can precisely manage our websites without taking night classes in CSS.
There's a lot to like about CMS Hub, but here are a few of my favorite things.
1. Easy Analytics and Reporting
Data is the biggest difference between working as a content writer and working as a content manager. As a manager, your overriding purpose is to analyze and optimize your content's performance.
There's a lot of ways to get that data—Google Analytics probably springs to mind—but not all of your options are straightforward, which is what we're looking for. Thankfully, Hubspot's out-of-the-box content reporting is super easy and very useful.



Whether you want to look at topline pageviews or drill down into conversions, time on page, traffic sources, or whatever, it only takes a few clicks to get what you need. Easy access to data can save you hours of work per week.
Hubspot's CMS also provides automated urchin tracking module (UTM) creation, which is an absolute godsend for content managers. Whether you need to pull some quick numbers or do some deep dives on how your content strategy performed last quarter, Hubspot makes it easy.


2. Scalable Modules
Design and development resources are always in short supply, particularly if you work in content. When it is your turn at bat, you have to make sure you make the absolute most out of the work that gets done.
This is where the modular aspect of Hubspot's CMS really shines. When your dev team builds something, they can wrap that content in a module that you can then use again whenever you need it. For instance, if you want a stylized pull quote with a headshot beside it, dev builds that for you once, and then it's yours forever. If you want to use it on another page, all you've got to do is select it and drag it into place.
Again, this might sound like a simple feature, but it gives marketers the freedom to build landing pages, emails, and product pages in a fraction of the time—and with the design you want.


3. Extremely Helpful Integrations
There's an ongoing debate in MarTech about best-of-breed versus all-in-one software. Essentially, the question is whether to construct a piecemeal marketing stack of the best solutions for each function or to go with a centralized platform that does a lot of different things.
Whichever route you choose, you're still going to need integrations with other applications, and because Hubspot is a market leader, their app ecosystem is excellent. This is very important, because it gives you options. Your needs will change as your content strategy expands and evolves.



For example, if you want to add video to your content mix, you should definitely choose something that integrates with Hubspot, like Wistia. The plethora of data you get from the Wistia integration only strengthens your ability to segment your audience based on their interaction with your content.
Going best-of-breed has its advantages, but it complicates your integration map. Hubspot has a major advantage in the integration game, which gives you more ways to make your content more potent.


4. General Intuitiveness
There is no replacement for a quality user experience. It's not just about the aesthetics; it's also about the flow of task completion and the cognitive energy you have to exert to do your work.
Hubspot's simple menus and clean design make the day-to-day grind of content management less arduous. Sometimes Hubspot's CMS even makes it downright easy to do what you need to do. And when you've got a lot on your plate—like content managers so often do—every little bit of time and energy you can conserve makes a difference.

About the author
Zach Watson is the content manager at Soundstripe, a royalty-free music company that provides content creators and businesses with music for video. When he's not at work, Zach is trying to pull the perfect espresso shot, fanatically supporting Manchester United, or buried in a sci-fi novel. Read more articles by Zach Watson.
Subscribe to get our new blogs delivered right to your inbox
Other insights you might like