SmartBug Media® Acquires Globalia, Inc., Solidifying Its Position as the World's Largest, Deepest and Most Decorated HubSpot Partner With Solutions for the Entire Customer Lifecycle. Read the Press Release!
Skip to content
Solutions

At SmartBug Media®, we do it all. We're with you at every stage of the customer lifecycle.

See All Solutions

About

Work

Client Success

Recent Case Studies

Technology

Ashling Partners

How We Used a Digital Overlay at an In-Person Event to Increase MQLs

Read the Case Study

Partners

Join forces with HubSpot's highest-rated partner agency to maximize your investment.

Level up your email and SMS strategy with our Elite Master Klaviyo experts.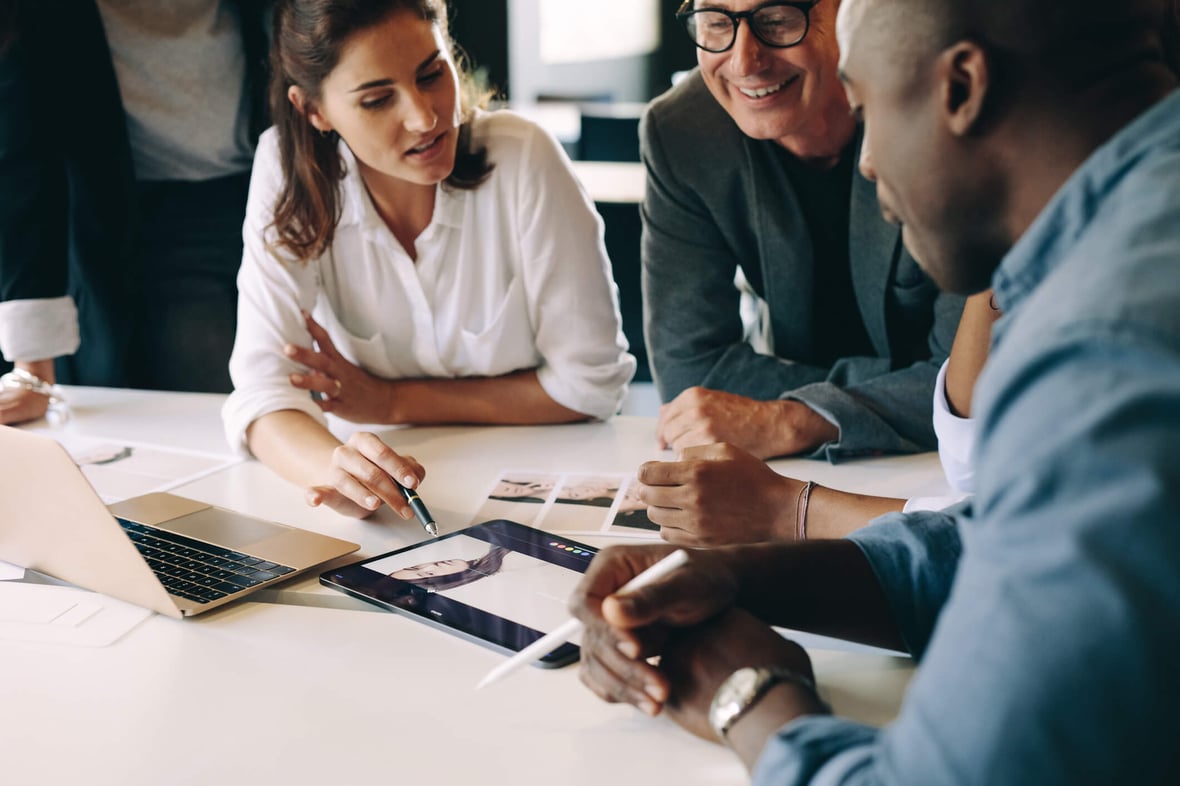 HubSpot Beta Programs: Smart Content Explained
May 14, 2021
---
By Mark Ryba
HubSpot recently released a beta program that's built to catapult your smart content efforts to the next level. Now, you can grab an inside look at how to use this handy personalization tool, start creating messages to connect with more visitors, and propel your marketing goals forward. In this article, I walk you through the advantages of this program, how to set it up, and what you can do with HubSpot's Smart Content Beta Program.

What is HubSpot's Smart Content Beta Program all about?
Your messages are reaching across the globe. However, marketers often struggle to personalize content the way they want. In fact, 74 percent of marketers say they have a hard time scaling their personalization efforts successfully. Unfortunately, that means your messages could be hitting people in a language or context that just doesn't fit ... until now.
HubSpot's Smart Content Beta Program lets you tailor your messages to the individual, no matter where they're viewing your pages or the language they use.
How does the HubSpot Smart Content Beta Program work?
HubSpot's new Smart Content Beta Program opens up new ways to hyper-focus your messages across the globe and by user segments. We used it to build a custom module that hides or displays unique content based on your user's IP location or the country they're seeking information from.
With this smart content setup, here are some ways you can personalize content even more:
Block content
Display error messages
Redirect visitors to more appropriate content
How do I control smart content through a custom module?
At SmartBug Media®, we built a custom module to test out HubSpot's Smart Content Beta Program. Here's how to use this Beta Program with a custom module:
Hit "Smart Rules" and select "Add": You can choose the rule that you want to apply to your smart content. For instance, if you have a contact list that you want to hide content from, you could select that list here.
Select the country or other criteria: You'll notice that you have all kinds of options at this stage. So, if you have a contact list you want to sort by customer lifecycle stage, device type, or other criteria you want to set as a filter, you can select that feature from the drop-down here.
Remember to select "Save"
In our demo, we were able to completely block content based on the user's country. In this case, we hid content so it wouldn't show up for users in France.
What are the benefits of HubSpot's smart content?
So what's the advantage? By displaying personalized content based on user location, you can secure a range of benefits. Here are a few possibilities this custom module and smart content feature opens up:
Prevent Web Crawling
Even if a user is a bot or web crawler, you can prevent content from being crawled. With this feature, it simply isn't available. Even if the user is just trying to crawl the page, it's not there, so it won't be crawled.
Fully Block Content
This approach doesn't just hide content. It prevents any of the page content from being printed to the page on the server side. That means you can fully block the original content.
Adjust Messages to Fit Your Audience
You can custom fit pages to display whatever message you want. For instance, if you want French visitors to access a separate page, you could set up a redirect or craft an error message in French to direct users to a more appropriate piece of content. At the same time, you can create full pages to fit users within a contact list, on a specific device type, or based on a host of different HubSpot smart content rules.
Learn more about HubSpot's latest tools.
HubSpot's Smart Content Beta Program includes just a fraction of HubSpot's newest capabilities, and this walkthrough just scratches the surface on what's possible with this new beta program. Want to dig into more of the latest HubSpot tools? Watch our SmartTake episode: What's New with HubSpot Integrations.

About the author
Mark Ryba was formerly a Senior Developer at SmartBug who is passionate about creating incredible online experiences. When not experimenting with the latest front-end JavaScript frameworks, pushing CSS to new limits, or creating custom full-stack application solutions, you'll find him with a camera in his hand, welding in the garage, or practicing to be the next World Champion of Darts. Read more articles by Mark Ryba.
Subscribe to get our new blogs delivered right to your inbox
Other insights you might like