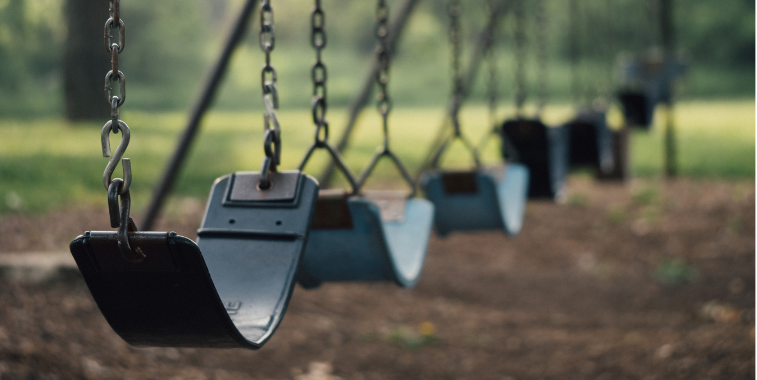 How to Run ABM on a Small Budget: Lessons from Parks & Rec
May 15, 2019
---
By Amber Kemmis
I have a confession to make. Ten years after the first episode of Parks and Recreation aired, I finally started watching the award-winning series, and although I've only binged into season four, I can already tell you that you can learn a lot from Leslie Knope about running ABM—or any targeted B2B strategy—on a nickel budget.
You, like many marketers, want your ABM strategy to be a slam dunk, and when you get started, you might be confidently unsure of what the future holds—or as Leslie would say:
When you want to create your own Pawnee Harvest Festival but lack the budget like Leslie, you have to make the most with what you have. Many marketers have the perception that ABM is expensive to do successfully. Although it can be, approaching it like Leslie can make small-budget success possible.

The Essentials
One of the most foundational elements of ABM is a well-aligned sales and marketing team. If your organization isn't on the same page about the strategy, tactics, and communication of an ABM campaign, it has little chance for success. Here's a breakdown of all the essentials of ABM:
Sales and marketing alignment
Marketing automation platform
Attribution and engagement analytics
Just as having a website has become essential to running a business in the 21st century, we've seen that the above are critical to successful digital marketing. In fact, you probably already have them in your budget (if not, see my last comment in this article).

Everything Else
You've got the essentials in place, but now you want to leverage ABM campaigns. What can you do with a small budget?


Define Your Audience and Assess What You Know
Leslie's successful in all of the events she coordinates because she knows the people of Pawnee. You have defined the key accounts you want to reach and decided on the best approach. Typically, ABM approaches can target accounts in the following ways:
One-to-one: Target one account and design a campaign for that account. This approach is highly customized.
One-to-few: Target a few accounts and design a campaign for those accounts that fit similar interests, pain points, or goals. This approach is semi-customized.
One-to-many: Target a larger number of specific accounts with little to no customization.
As you might guess, the more customized your campaigns are, the more expensive they tend to be, although factors such as competition, industry, and even sales performance can also influence the budget. Some considerations that might indicate the approach in question is the right one for you:


One-to-One
You have several high potential accounts close to the finish line.
You have cross-sell or up-sell opportunities for a few strategic accounts.
You operate in a niche market and only serve a select few targeted accounts. In other words, your ideal customer profile only allows you to help and, therefore, target a few accounts.


One-to-Few
You have a set of accounts that can be segmented by vertical, pain points, needs, objectives, interests, or any identifier that allows you to create a campaign that will appeal to a few accounts.
You have the resources to be nimble in creating content that can allow you to quickly modify content to suit each of the few accounts you're targeting. For example, you may create an explainer video that swaps in the target account's story and information.


One-to-Many


A higher volume of opportunities or engagement is more important to you.
You want to attract attention for a brand initiative to a broad audience; for example, when you are hosting a conference.
As you decide on the best approach for your company and budget, assess the quality of data on your accounts. If you're starting with nothing, you may take a slightly different approach by running one-to-many campaigns via display networks because buying data can be expensive. If you're on the opposite end of the spectrum and have too much data that's likely no good, starting one-to-one and cleaning up data on those key accounts might be a better approach.
After you've decided on an approach, you'll need to narrow in your target account's data, but first, let's talk content strategy.
HubSpot Academy "Prof Tip"

"Many people think ABM requires a big budget for things like ads and live events. In reality, you should limit yourself to places your target contacts will already be, content they'll find engaging, and tactics that are within your budget. If you can't afford targeted ads, don't use them! If your target accounts won't be attending a particular conference, don't go! You want to do the things that will work best for you and your target accounts."

- Kyle Jepson, Senior Inbound Sales Professor

Content Strategy and Campaigns
Effective ABM strategizes the steps to map out every predictable touchpoint within a campaign, from third-party ads to the discussion a rep plans to have. Just as Leslie plans every detail of a friend's birthday party to suit them, you too should tailor your content to your audience. A full breakout of content to consider detailing in your campaign is outlined in this article, but consider including materials such as:
Account-tailored reports or assessments
Personalized sales content
Web personalization
Mentioning the account in your content
Because content can be one of the most expensive aspects of an ABM campaign, map out a hypothetical Buyer's Journey and the content needed for engagement all along the way. Think big, but realize that you may have to scale back and rely more on your sales team for specific touchpoints because these interactions aren't as limited by budget.

Technology
Aside from content, the technology needed for an ABM strategy can be the most expensive line item in the budget. However, you can also hack your way through particular ABM technology categories as you test the waters. Here are some lower cost options:
Data intelligence: Leverage a platform that allows you to pay only for data you need and doesn't require long-term commitments, which is perfect for one-to-one approaches.
Ad platforms: Although multi-use platforms like Terminus are optimal for ad management, you can also create pseudo campaigns by using platforms directly with mediums such as Google Display, LinkedIn, or Twitter.
Integrations: Passing activity data between sales and marketing is critical to ABM success. Although integrations can be expensive, it's possible a tool like Zapier can help connect your multiple marketing technologies and data at little cost.
Analytics: You can effectively track ABM success via Google Analytics, but the platform requires careful configuration to make it the most useful. Ideally, your marketing automation platform also incorporates analytics.


Connections and Relationships
In business landscapes where ABM makes sense, sales cycles are often long and customer relationships go beyond a transaction to human-to-human connections. Whether it's the Pawnee police or her mother, Leslie leans on her connections and ability to build relationships with people to create a network of fans and voters. Identifying those responsible for building relationships with key accounts and knowing up front what it might cost to cater to those relationships is important. You may not be able to send giant swag boxes to 100 accounts, but you can send them to a few and ensure that you connect beyond the mailer. On the other hand, if your outreach tactics are purely digital, you also should ensure your sales team is ready to connect and engage by making a plan on how to do that throughout the campaign.
I wish you the best as you run an ABM strategy on a small budget. Remember what Leslie would say...

About the author
Amber Kemmis was formerly the VP of Client Services at SmartBug Media. Having a psychology background in the marketing world has its perks, especially with inbound marketing. My past studies in human behavior and psychology have led me to strongly believe that traditional ad marketing only turns prospects away, and advertising spend never puts the right message in front of the right person at the right time. Thus, resulting in wasted marketing efforts and investment. I'm determined to help each and every one of our clients attract and retain new customers in a delightful and helpful way that leads to sustainable revenue growth. Read more articles by Amber Kemmis.
Subscribe to get our new blogs delivered right to your inbox
Other insights you might like