By Amber Kemmis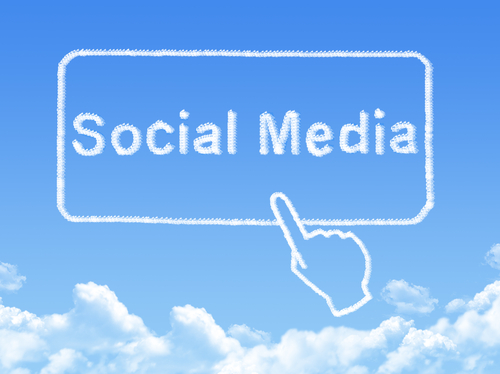 As many marketers know, not only is social media a great tool to engage and build an audience for your company, search engines also use it to index and rank your pages also use it. I also should not forget to mention that social media has a 100% higher ROI than outbound marketing campaigns. That is, if you can successfully optimize your social media strategy for inbound marketing.
1. Create Awesome Profiles
Before a strategy can be successful and definitely before you start tweeting your life away, you'll need to optimize your social profiles. Here are the basics for profile optimization:
Add branded profile and cover photos. The appropriate dimensions will vary by channel, but you can find the dimensions here.

Link back to your site.
Link to your other social media profiles.
Add clear and compelling descriptions in your profile and make sure not to miss any sections of information. For example, I recently visited my favorite local retail store's Facebook page for hours, but they neglected this section!
2. Know Your Best Channels
You will not need to create a profile or strategy for every social media account out there. Only focus on those that you know your persona is using. While LinkedIn is extremely successful for B2B, it won't be as effective for B2C. To help you identify which social channels your target audience is using survey current customers, do some "creeping" on prospects social activity, and also think about how your target likes to consume information. You can also modify later once you have metrics to tell you which are the most successful.
3. It's Not All About You – Follow the 3-3-1 Rule
Nothing is more disengaging than a company who is consistently and frequently posting their own content, their own products, and their own awesomeness. Your posting schedule should contain the 3-3-1 rule. For every three insightful, non-promotional company posts (i.e. sharing blogs), you should share three posts from resources outside the company. Finally, the one represents the frequency of promotional posts.
4. Make Analytics an Integral Part of Your Plan
Although you can use each social channel to gain some metrics, having an all-in-one social media tool will help make metrics and managing social media much easier. For example, HubSpot wraps social media into a Sources report allowing you to stack up against your other traffic and lead sources like organic search and referrals. This allows you to make informed decisions about optimal posting times and will help you determine the ROI of each channel.
5. Use Lists to Help Manage Engagement
On social media tools like HubSpot, Hootsuite, and even on Twitter you have the ability to filter followers or prospects using lists. This is important because there can be a lot of white noise on social media, but lists will allow you to focus your attention on the people that matter most to your company.
6. Create Great Content
You really can't have a successful social media strategy without creating great content often. With social media, companies often abuse it by reposting the same old ebook or blog post. However, your fans will not stay engaged very long without fresh content. The easiest way to grow your social presence is to create great content because fans will have no problem sharing it.
How do you optimize your social media strategy for inbound marketing? Share your tips below!