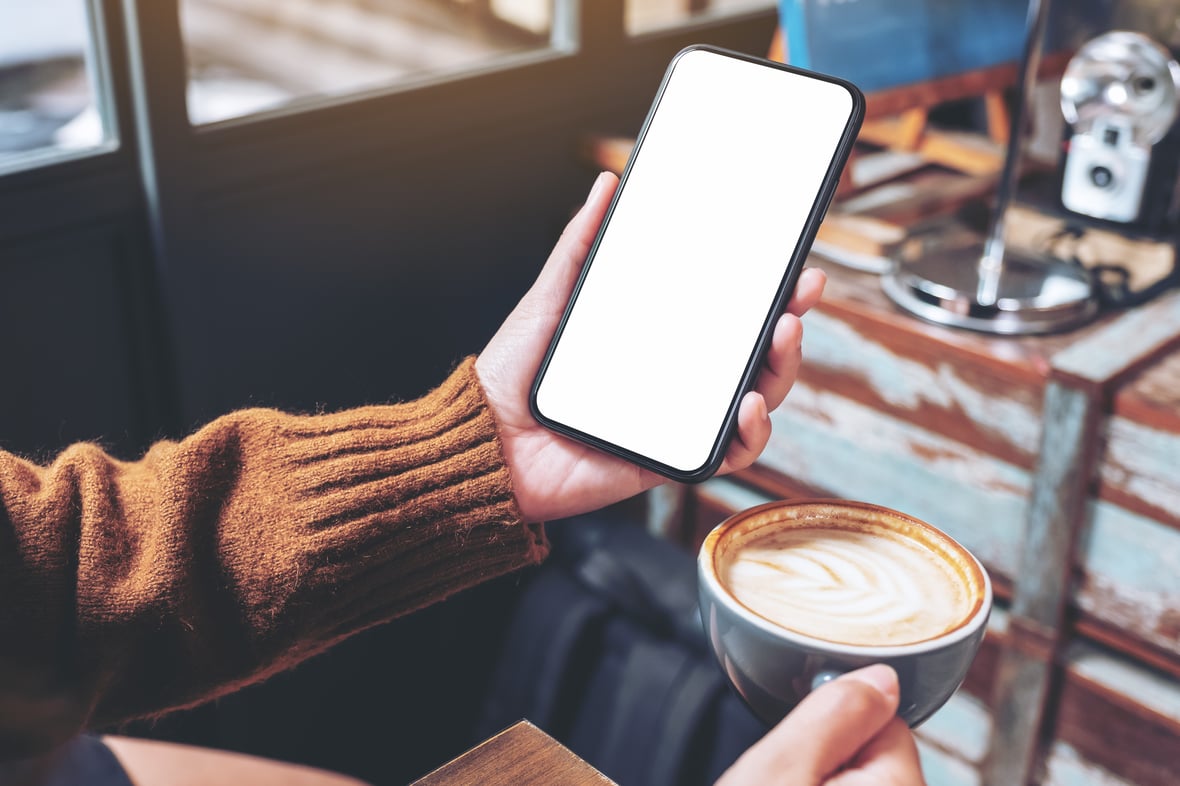 By Claire Byrd
You've worked hard to put your brand and products out into the world. But what e-commerce customer experience have you created for your potential buyers pre- and post-purchase? Are you able to capture their attention and interest immediately, keeping them on your website? Do you have an efficient onboarding process should they decide to purchase or join your email list?
Your e-commerce website should be different from other sites out there, especially when it comes to your customer's first shopping experience. Unfortunately, you can't simply set up your products and expect customers to come buy whatever you have to offer. Why? Because a high converting e-commerce website is no longer just about having the right products with the right descriptions; it's about offering a VIP customer user experience.
Why the E-Commerce Customer Experience Matters
Gone are the days when the value of a product could speak for itself. Now, most potential buyers require that your product stands out against competitors while also expecting you to treat them with extra attention and care.
So how exactly do you show your customers just how much they matter? Let's go over some tried-and-tested methods for making your customers feel like true VIPs.
Aesthetics and Design
When trying to wrap your customer into your brand, the first place to start should be the overall look of your website.
It may seem obvious, but making sure that your website is consistently up to date with relevant contact information and copy, stock updates, and images is paramount. If a customer looks for something or needs help, the quickest way to lose them is by presenting incorrect information or having ambiguous website navigation.
Another thing to keep in mind is design. It's not enough to be navigable—make your brand pop! Create a welcoming, aesthetically pleasing e-commerce presence specific to your niche. When a customer "steps into" your online shop, they should enjoy the atmosphere just as much as you know they'll love your products.
Think about your favorite brick-and-mortar store. What does it smell like? What's the floor plan like? What makes you want to come back? To give your customer the best e-commerce customer experience, create a space for them to shop comfortably and look forward to coming back to.
Create Your Cult ... Um ... Community
Think about your favorite brands. Now think about the people that represent those brands. You can spot a Nike fanatic a football field away, and you can just sense when someone only buys Apple products. And on a smaller scale, think about that one farmer's market booth you just have to stop by every Saturday, or your favorite coffee shop that you swear makes the best lattes in the neighborhood.
When a consumer feels like they're part of a community, they feel special. You'll go out of your way to experience the atmosphere of your favorite cafe because it feels homey, and ultimately, you feel like a part of the community of that place. That's the exact feeling you want to replicate for your customers in the online world.
One of the best ways to build an online community outside of your website is—you guessed it!—social media. Invite your customers to be a part of your family, tribe, coven, or whatever you align your brand with. Give people who follow you exclusive discounts or first access to sales to make them feel special. Host online giveaways that only those in the know can enter.
When you make customers feel like they're part of something bigger, they'll enthusiastically come back because they now associate their future visits and purchases with comfort, reliability, and excitement. They'll truly feel like they're part of your community.
The Post-Purchase Experience
Once your customer completes their purchase, your job is done, right? Not quite. Now you need to focus on keeping them as a customer.
How do you get them to come back? With communication!
Take care to send them a thank-you message via email or SMS. Share package tracking information and charm them with customer service reminders should they need anything else. Make your messaging warm and personable to show that behind the screen, there are real people working for them.
And it doesn't stop there. Treat them like true VIPs by sending them personalized reminders about new product drops, restocks, and sales. Maybe even send them a thank-you coupon to encourage another purchase. Essentially, make sure that you stay in contact. When you regularly and meaningfully communicate, you'll stay top of mind, set your brand apart, and increase the likelihood of customer loyalty.
Ask Them What They Want
One last tip to create the absolute best e-commerce customer experience is to ask what your customers actually want. After all, who doesn't like to be asked what they want out of a relationship?
Start by looking at what they've already said via any review platforms you use. If you notice a trend or a common thread, show off your active listening skills and make a change.
After absorbing whatever data you already have, get fresh takes by conducting surveys (perhaps with a contest to encourage replies) or by reaching out individually to recently active customers. In fact, gathering feedback itself inadvertently improves your customers' experience by making them feel cared for. Because you do care!
When it comes to creating a successful e-commerce customer experience, attention to detail will be your best friend. As we've covered, it's not enough to simply put your amazing products out into the world and expect them to succeed. No matter how unique your concept or brand is, you need the experience of your brand to stand out. You must make your customers feel cared for, listened to, and excited to engage with you. So get out there and create something special for your special customers!

About the author
Claire Byrd was formerly a SmartBug copywriter based in Seattle, WA. In her spare time she likes going to farmers markets, camping, kayaking, and learning traditional crafts. Read more articles by Claire Byrd.
Subscribe to get our new blogs delivered right to your inbox
Other insights you might like