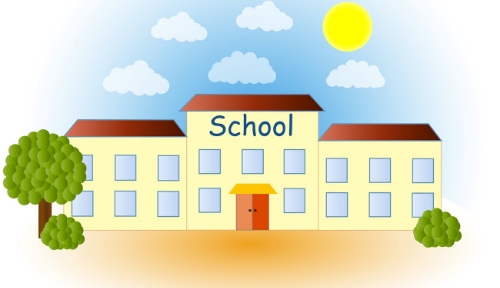 How to Market to Schools and See Results
April 3, 2015
---
By Amber Kemmis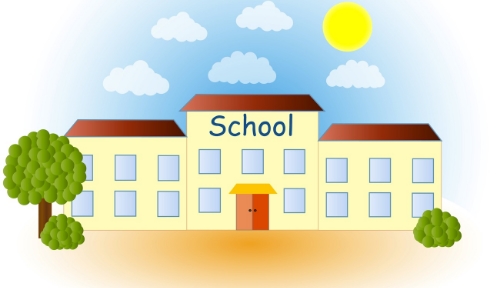 Mailers, cold calling, and promotional emails are surely ways that you can market to schools, but the chances of you seeing results using these invasive, promotional marketing methods is slim to none. If you want to see measurable results, you have to change the your marketing strategy to be less invasive and outbound and instead implement inbound marketing. With inbound marketing your business can market to schools and see outstanding results. Here are some ways you can market to schools effectively using inbound methodology, as well as important considerations specific to schools.
Provide Shareable and Valuable Content
If you want to effectively market to schools, don't push your product right off the bat. Teachers, administration and parents aren't going to listen to a product pitch, but they will engage with content that they find valuable and informational. Create irresistable and shareable content marketing offers to help get your company found by schools including content in formats such as:
Ebooks or Guides

Presentations

Research and Reports

White papers

Kits

Live Webinars

On-Demand Webinars

Demos, Consultations, Free trials
The first and foremost step to creating great content marketing offers is to understand your target buyer and the typical journey they take when purchasing.
Know Your Buyer & Their Journey
Interestingly, the buying process, when marketing to schools, can be complex much like enterprise sales due to multiple levels of decision-making, which is why it is important to indentify you target buyer upfront. Parents and teachers are those who may be searching for the solutions and possibly using the product or service, but administrators will decide whether or not it is worth including the cost in the budget. Thus, you'll have to know who your buyer persona is, create content that appeals to each stage of the buyer's journey and consider secondary buyers involved along the way.
Location and Timing When Marketing to Schools
Geography, first of all, is important when marketing to schools because school programs are structured differently throughout the world. While most US schools dismiss for summer vacation early in June, schools in the UK run from September to July. Outside of the academic calendar year, terminology and curriculum can differ by location, so it is important to optimize your content and websites for local audiences when marketing to schools internationally.
Timing can also be sensitive for marketing campaigns. Knowing and planning around the school's fiscal year for the state or location you are targeting ensures you launch campaigns at the optimal time for fiscal planning or the back-to-school season. Doing this has a multitude of positive implications as demonstrated by the story of GoNoodle, a physical activity platform that allows kids to have "Brainbreaks" with YouTube videos. Scott McQuig, GoNoodle's CEO, said in a USA Today article, "We launched GoNoodle commercially in August of last year to coincide with back-to-school, and in just 10 months, we've reached over 2 million kids. It's really been phenomenal."
Budget & Funding Considerations
Inbound marketing or content marketing won't give you an overnight win. Although content does have the potential to go viral overnight, a more sustainable and realistic expectation is that it will take some time for inbound to pay off. So, you should ensure your campaigns align to the time when teachers and administration will be advocating for new programs and technology during budget planning. In addition, it is also important to keep in mind that you'll need to create content for further down the funnel when school administrators or district officials decide. Can the solution justify the cost or a portion of the budget? How can the technology be funded?
Measure to See Results
Conventional wisdom says that what gets measured, gets improved. Likewise, if you want to see results when marketing to schools, you actually need measure your results and use this data to improve future campaigns. Marketing analytics are key to ensuring success when marketing to schools. If you'd like to learn more about using marketing analytics or inbound marketing to market to schools successfully, contact the SmartBug team for a marketing consultation today.

About the author
Amber Kemmis was formerly the VP of Client Services at SmartBug Media. Having a psychology background in the marketing world has its perks, especially with inbound marketing. My past studies in human behavior and psychology have led me to strongly believe that traditional ad marketing only turns prospects away, and advertising spend never puts the right message in front of the right person at the right time. Thus, resulting in wasted marketing efforts and investment. I'm determined to help each and every one of our clients attract and retain new customers in a delightful and helpful way that leads to sustainable revenue growth. Read more articles by Amber Kemmis.
Subscribe to get our new blogs delivered right to your inbox
Other insights you might like