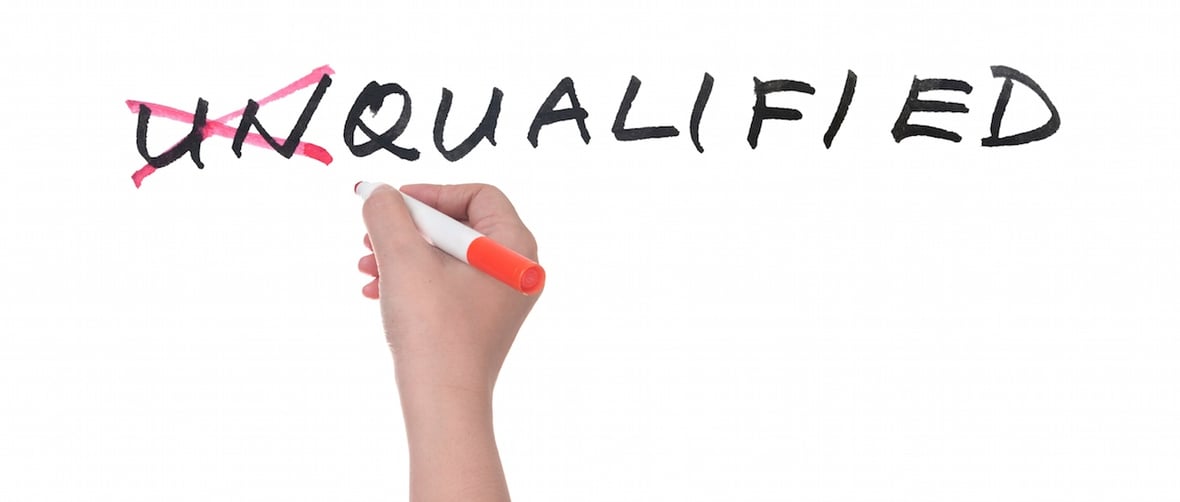 How to Build Qualified, Organic Search Traffic for Your Website
May 19, 2015
---
By Amber Kemmis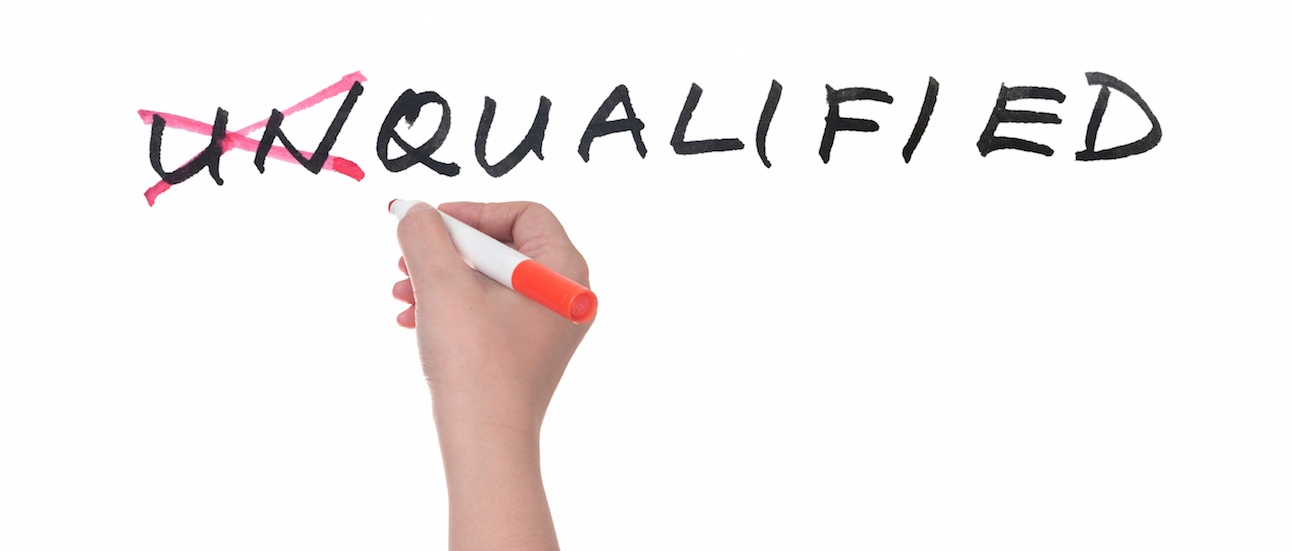 It can be a great sight for sore eyes to see your website flooded with organic search traffic, but it can also be a complete buzz kill if that traffic turns out to be a waste of time for your sales team. Believe me, I've been there. So, what can you do to ensure that the organic traffic your website brings in is qualified? Let's start with the basics . . .
What Does Qualified Traffic Look Like?
In a somewhat basic but general explanation, qualified traffic is the type of traffic that sends your salespeople into an instant euphoria. While the definition of "qualified" varies from company to company, across companies it is the type of traffic that has the potential to produce ROI from your inbound marketing efforts.
Since the definition of "qualified" will vary by company, the best place to start in gaining qualified traffic is to know what qualified looks like for you. A buyer or customer persona and the typical journey this persona embarks on to find your product or service helps you to do this. Knowing your buyer persona will help reveal the types of keywords, phrases and motives qualified traffic uses when searching for your solutions.
Learn how to build a buyer persona by downloading this guide.
From your buyer personas, you'll be able to create content that helps to bring in organic traffic.
Measuring Qualified Traffic
Before you can truly understand how to use the intelligence gained from buyer personas, it is important to understand how to measure whether or not traffic is qualified. With the help of marketing automation software like HubSpot, you can gain metrics important to qualifying traffic including:
Visitor to lead (VTL) conversion rate: When you have lead generating content on your website, you are able to tell how many visitors convert to leads. If you have the proper conversion opportunities on your website, but you don't see visitors converting to leads, it is a sign that traffic isn't qualified.
Lead to customer (LTC) conversion rate: The lead to customer conversion rate tells you how many of your leads convert to customers. A low LTC rate may be a symptom of poor quality traffic and leads, but it can also mean that salespeople aren't doing their jobs. To investigate further, speak with your sales team about the quality of leads, ensure they are following up, and if needed, implement systems and tools like lead scoring that help with the marketing and sales hand off.
Keep in mind, you are focusing on organic traffic here, so you should look at the VTL and LTC rate for organic traffic only because other channels may perform differently than organic traffic.
Keywords Help Qualify Leads
The buyer's intent is obvious in the words they search. When building a keyword strategy, you can qualify organic traffic by the keywords and topics searched.
Solution-Focused Keywords
During the Awareness stage of the buyer's journey, website visitors are just figuring out that they have a problem or challenge. They haven't started looking yet for possible solutions. For this reason, you can assume that solution-focused keywords indicate a website visitor is further down the funnel and probably in the Consideration stage. Here are some examples of solution-focused keywords:
Marketing automation software

How to implement lead nurturing

Inbound marketing agency
Do you see the trend? In the first example, if the website visitor was still in the Awareness stage, she'd likely be searching something like "What is marketing automation?" instead of actually searching for a software. Keep in mind, this doesn't mean that you shouldn't target keywords that are problem-focused because you'll be casting a very narrow net. However, having a solution-focused keywords will indicate the traffic is more qualified and closer to being handed off to sales.
Branded Keywords
When a visitor finds your website for a branded keyword, they are already familiar with your company. Thus, they are usually more qualified than others simply because they already show interest in your product or service. You won't necessarily need to implement branded keywords throughout your website, especially if your brand name is in your domain, but you can assume that those who find you through branded keywords are more qualified than other organic traffic.
Additional Keyword and SEO Considerations
When developing an SEO and keyword strategy, it is important to keep a few things in mind that will help to provide qualified traffic.

Quantity vs. Quality
A very common mistake in identifying target keywords for website and content marketing campaigns is that the more monthly searches a keyword has, the better. In the SEO world, this isn't always the case because higher volume keywords may have higher competition and are often too broad. The keywords and topics you choose to target should be a volume that is relative to your market, have low competition, and, overtime, prove to convert well into customers.
For example, let's say you run a health care company that targets executives of a hospital. It's unlikely that you'll see thousands of searches a month for your targeted keywords simply because you are targeting a smaller market. On the other hand, a bakery owner in Manhattan is more likely to find targeted keywords with thousands of monthly searches.
Optimize Meta Data
Once you have a solid keyword strategy in place, you want to take your SEO efforts a step further by optimizing how your website pages appear in search engine results. This is done through the page title and meta description of the page. By optimizing these SEO elements with clear messaging that aligns well with your definition of qualified traffic, you are more likely to gain visitors over other competitors showing up in search engine results. Below is an example of how SmartBug's homepage appears in results.

In drafting page titles and meta descriptions, ensure you follow SEO best practices, as well as these tips for gaining qualified traffic:
Be clear and concise. The page title and meta description should clearly and concisely describe the content of the page. This way what visitors expect to see and actually get when clicking through is aligned.
Be compelling. As illustrated in SmartBug's meta description, you have to show visitors"why" they should click-through to your website.
What's Next?
Building an organic search campaign that helps to bring qualified traffic to your website takes multiple inbound marketing best practices from developing buyer personas and creating content aligned to these personas to SEO and analytics. If you are new to inbound marketing, this can seem like a daunting task. If you'd like to get more qualified organic traffic to your website, request a consultation from the team at SmartBug.

About the author
Amber Kemmis was formerly the VP of Client Services at SmartBug Media. Having a psychology background in the marketing world has its perks, especially with inbound marketing. My past studies in human behavior and psychology have led me to strongly believe that traditional ad marketing only turns prospects away, and advertising spend never puts the right message in front of the right person at the right time. Thus, resulting in wasted marketing efforts and investment. I'm determined to help each and every one of our clients attract and retain new customers in a delightful and helpful way that leads to sustainable revenue growth. Read more articles by Amber Kemmis.
Subscribe to get our new blogs delivered right to your inbox
Other insights you might like