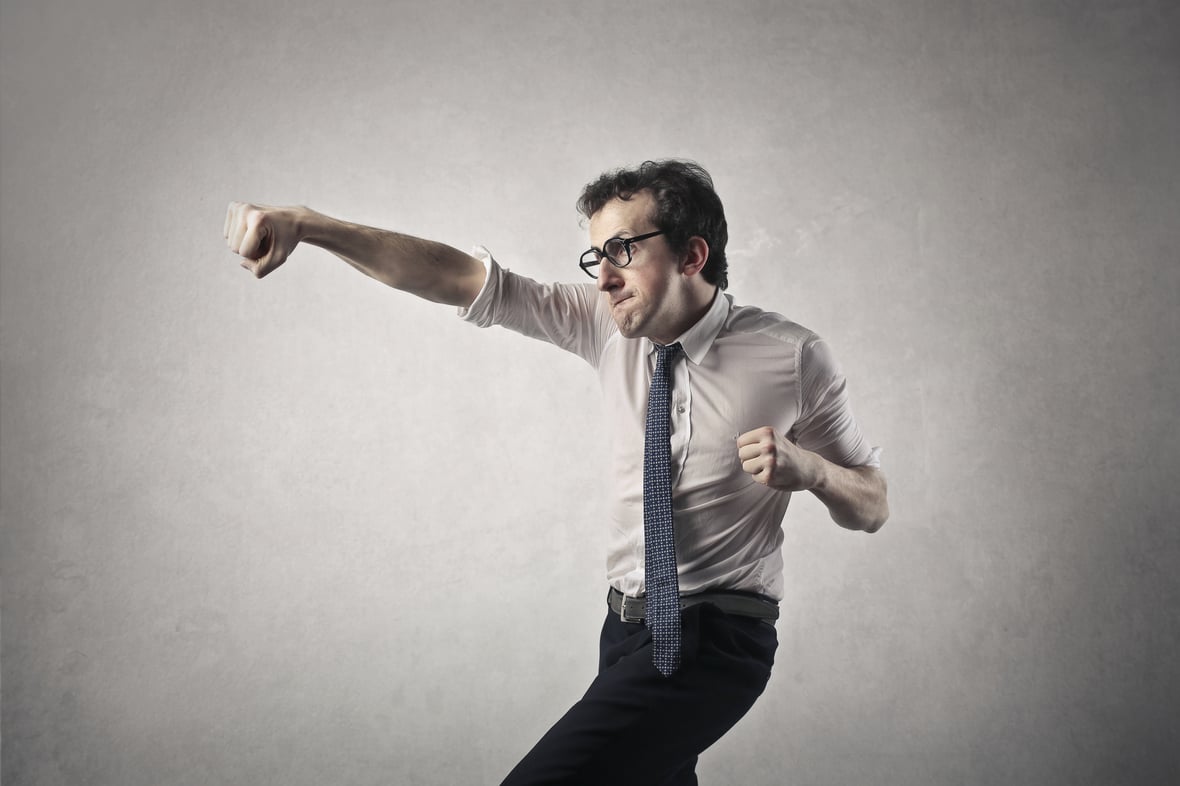 5 Ways to Empower Your Marketing Manager (and Get Better Results)
April 15, 2019
---
Imagine you're looking to buy a new product but you aren't quite sure which brand to go with. You research a bit online before realizing a few of your friends just bought the same product. What's your next step? If you'd pick up the phone and ask for their opinion, welcome to the club. We are all creatures of habit—constantly looking to others for advice and validation. The people we surround ourselves with become examples without us even realizing it.

The workplace is the perfect representation of this. You've heard it before and you'll hear it again: People don't leave jobs; they leave managers. While some believe this is true and others argue against it, statistics prove that managers are almost always partially to blame. While poor management may be the reason for leaving a job in some scenarios, it plays a role in many others. Gallup's Chief Scientist of Workplace Management and Well-Being, James K. Harter, Ph.D., found that at least 75 percent of the reasons employees voluntarily left a job were reasons that managers could influence—for instance, better pay and career advancement opportunities.
A strong manager benefits a company in more ways than one. Proficient managers boost employee engagement, encourage collaboration, and ultimately improve overall productivity. Are you empowering your marketing managers so that they can reach their full potential in the workplace? Here are a few places to start:


1. Set Clear Goals and Expectations
Your marketing manager should have a clear understanding of what their goals are and what they are expected to bring to the table each day. Goals for your marketing manager might revolve around increasing awareness, generating leads, upselling customers, or reducing churn. Whatever goal(s) you set for your manager, it's important to make sure they are SMART—specific, measurable, attainable, realistic, and time-bound.
Let's say the goal you set up for your manager is: "Generate more leads." Is this a SMART goal? Not exactly. This goal is neither specific nor time-bound. To make it SMART, you might change it to: "Generate 15 percent more leads by the end of Q2." The goal is specific, can be measured (15 percent), is both realistic and attainable (not asking to triple or quadruple leads), and time-bound (Q2).
Make sure goals are documented so that your manager can reference and track progress. By setting and tracking both goals and expectations, you will have a solid foundation to build off of when the time comes for performance reviews and pay increases.


2. Equip Them with the Tools They Need
Part of being a good manager is having access to the tools needed to get the job done. Many of these tools relate directly to your marketing manager's reports because, after all, the primary responsibility of a manager is to manage. Make sure your manager has access to software and tools that help them manage their team more effectively.
For instance, is there software in place that allows them to easily track the goals and progress of their team? Can they track productivity for each direct report? Do they have access to a tool that supports anonymous or identified feedback?
Additional tools can be implemented that support other managerial responsibilities. As marketers, we're constantly juggling various projects for multiple clients. It's important to have tools in place that support a lot of moving parts. For instance:
When your marketing manager is equipped with these kinds of tools, they are better able to manage both their responsibilities and their direct reports.
3. Consider Partnering with an Agency
There are a considerable amount of responsibilities that fall on the shoulders of a marketing manager. Think back to the goals we laid out a few minutes ago: increasing awareness, generating leads, upselling customers, reducing churn … and these are just a few! While, of course, some goals will take priority over others, you want to make sure your marketing manager can hit them. Between managing a team of people and crossing off the tasks on their to-do list, there's a good chance your manager is at capacity. That's where an agency comes into play.
We've all heard the concerns of hiring an agency: too expensive, unfamiliar with product/service, multiple clients take their attention off of us. However, this isn't always true. Many fail to recognize the benefits an agency can bring to their team: creativity, expertise, collaboration, no training necessary, easily scalable efforts.
Think of hiring an agency as partnering with an agency. When you choose the right agency to partner with, they can actually become an extension of your team. The right agency will make an effort to clearly understand your business goals and put a plan in place that helps get you there. With access to the latest technology and more hands on deck, an agency can empower your internal team to become even more efficient.


4. Recognize Your Manager for a Job Well Done
Your marketing manager wants to be recognized for hitting goals and moving business forward. Although many people are motivated by money, there are a lot of other ways you can offer recognition.
Employee Benefit News recently shared an article on the "Top 10 ways employees want to be recognized." Peer recognition, team appreciation, trips, social badges, walls of recognition, a gift list, instant feedback, appreciation events, time off, and career celebrations were all listed.
If your marketing manager continues to deliver high-quality work, consider offering them instant feedback or throwing an extra PTO day in. A manager that feels valued is a manager that is more likely to outperform. Make sure you recognize their successes.


5. Ask Them for Feedback
We all know happy employees are more engaged in the workplace, but sometimes it's hard to know how to make and keep employees happy. The attention should be focused on building relationships, because relationships are connected to happiness.
To foster a good relationship with your marketing manager, start by asking for feedback. Ask them what they believe is working well and what could be improved. Then ask for recommendations on how to make improvements. Does it involve people? Processes? By listening to your manager, you not only gain another perspective, but you also foster a relationship. The result is an empowered manager whose voice is heard.


Start Empowering
If you're looking to drive better results, the secret lies in more engaged employees who are inspired and nurtured by strong managers. By equipping your managers with the tools and assistance they need, offering recognition, and asking for feedback, you too can empower your marketing managers to lead an even more empowered team of marketers.

About the author
Aubreigh Blair is a Sr. Director of Revenue Operations and Planning for SmartBug. After being introduced to HubSpot in 2014, she began implementing the inbound methodology for both B2B and B2C clients. Aubreigh has experience in a variety of industries including SaaS, financial services, manufacturing, automotive, healthcare, and senior living. Today, she strategizes and implements operational efficiencies to align internal teams, with the ultimate goal of driving revenue growth. Read more articles by Aubreigh Blair.
Subscribe to get our new blogs delivered right to your inbox
Other insights you might like