Skip to content
Services

Inbound Marketing

The complete solution to increasing leads, revenue, and brand authority.

E-Commerce Marketing

Email marketing, SMS, and storefront optimization tailored to your business.

A full-service agency that delivers to every corner of your marketing ecosystem.

Services Overview

About

Work

Client Success

Recent Case Studies

Technology

Ashling Partners

How We Used a Digital Overlay at an In-Person Event to Increase MQLs

Read the Case Study

Partners

Join forces with HubSpot's highest-rated partner agency to maximize your investment.

Level up your email and SMS strategy with our Elite Master Klaviyo experts.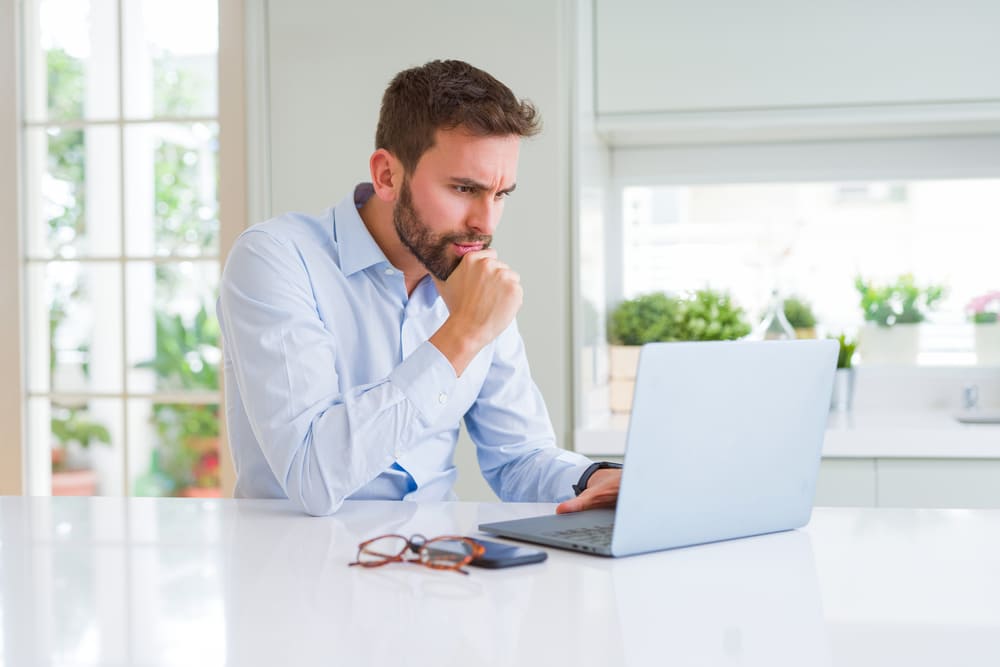 Is content marketing worth it? It's a question we get all the time, because organizations want to ensure they aren't wasting money in areas of the business that aren't bringing money back into the organization. That's why measuring ROI in your business is one of the most important things you can do to assure profitability and success.
However, calculating your content ROI can also be challenging if you're not sure how to measure it or if you haven't set up key performance indicators or goals for your content. Luckily, HubSpot has several custom and templated reports you can build onto dashboards that allow you to see what's working and what's not with your content marketing.
Here are some of our favorite reports to measure ROI and how you can set them up for your business.


Monetary Content Marketing ROI Reports in HubSpot
If you're like most marketers, you have leadership to report to and you have to show the value of the marketing department on a regular basis. If you're lucky, your boss already understands the importance of inbound marketing methods and how they affect the overall success of the company, but they will likely still want to know the numbers.
Here are a few HubSpot reports that will help you show how much money your content marketing efforts are driving for the business.
Campaign Revenue
This HubSpot report allows you to see how revenue generated is attributed to each of your content campaigns. When you first have a campaign in mind, you'll need to create a campaign in the campaigns tool. Then, each time you create a piece of content related to that campaign—including calls to action, blogs, social posts, landing pages, website pages, and so on—you'll choose the campaign to associate the content with. The Campaign Revenue report will then generate a bar graph and show you which content is performing the best, in terms of revenue generated for your company.



Revenue by Interaction Source
HubSpot tracks users' engagement throughout your site and knows where each visitor is coming from, whether that be from social media, organic search, paid promotions, direct traffic, or if they were referred from another website. In the Revenue by Interaction Source Report, you can expect to learn which source brought in the most revenue. While this isn't directly related to your content, there are a few things you can learn from this report that will help you measure content ROI.
In terms of content, you'll learn which source is bringing in the most revenue. Then you can understand where their first interaction came from, where their last interaction came from, and a linear model that shares equal weight with all interactions. From here you can make educated assumptions on how your organic content and emails are performing.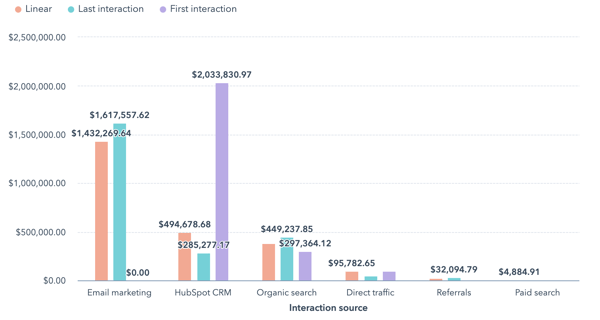 Content Type Attribution
Have you ever wondered where you should be spending your time on marketing? Should you use a few hours to write another blog or should you work on creating a new website page or marketing email? With the Content Type Attribution report, you can see which sources are bringing in the most money and better plan your marketing strategies around those that bring in the most revenue.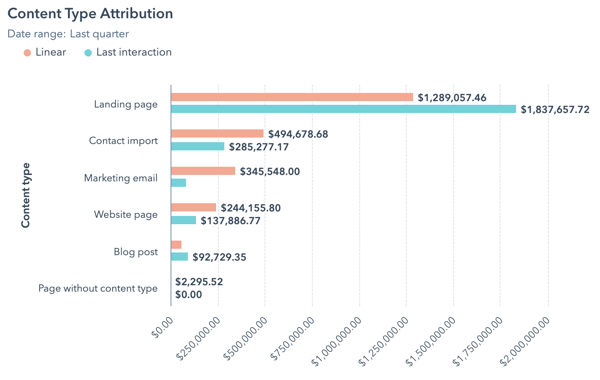 List-Building Content Marketing ROI Reports in HubSpot
While monetary ROI is an important metric to report on, sometimes it's not all about the cash. Depending on your company goals and how much a contact is worth in your organization, reporting on the contact creation your content is driving can also be an important data point.
Here are a few HubSpot reports that help you show the value of your content in terms of contacts generated.


Contact Creation by Content Type
This HubSpot report can be a huge help in measuring which content you should be creating. The Contact Creation by Type report will tell you how many contacts each type of content is responsible for creating, letting you know if you should be spending more time on blogs, webinars, website pages, or other.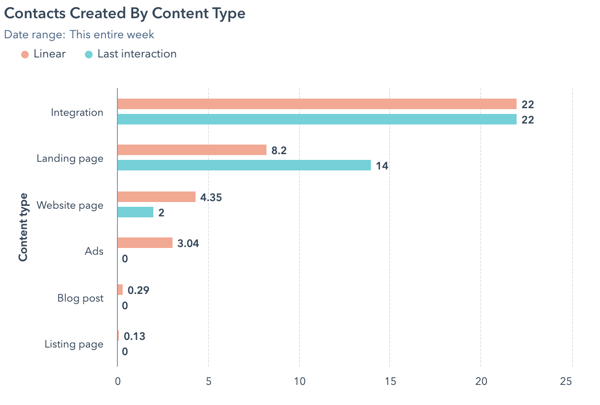 New Contacts by Campaign
Similarly to the Contact Creation by Type report, New Contacts by Campaign will evaluate all of your HubSpot campaigns and tell you which are bringing in the most new contacts for your organization. This report is especially helpful when you want to see which topics your users are most interested in and where you can create similar content.



Contacts Created By Content Title
If you want to get even granular on what your audience is interested in, you can use the Contacts Created by Content Title report to see which individual content pieces provided the most new contacts for your business. This report is great if you're looking for your next big content idea as you can emulate top performers and stay away from content that hasn't performed as well.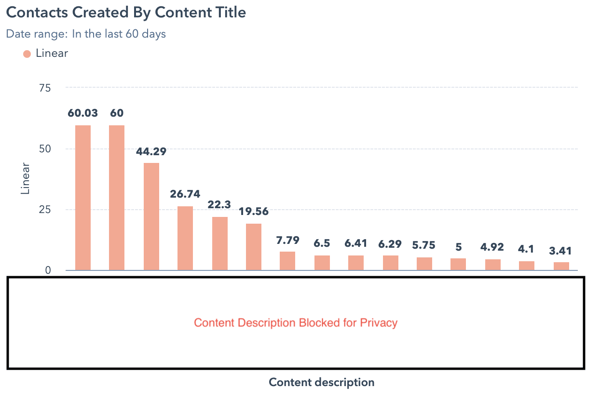 Get a Handle on Content Marketing ROI in HubSpot
Having these reports at your fingertips gives your marketing team a better understanding of how your content is performing. You'll have the insights to create better content, by mimicking high performing content and optimizing lower performing content to reach your marketing and sales goals. This ROI data will also help you and your organization understand the importance of content marketing and the role it plays when it comes to the profitability of your business.
HubSpot has hundreds of reports that can help you understand your content marketing ROI and make smarter strategic decisions when it comes to content marketing. Learn more about strategic content marketing with our Inbound Marketing Playbook for 2020 & Beyond.
About the author
Nicole Raymond is an Inbound Marketing Strategist at SmartBug traveling the country in her camper. She's worked in a variety of industries including non-profits, start-ups, and marketing agencies. She has a deep passion for reading and learning and has her Master's Degree in Integrated Marketing Communications. Nicole is compassionate and driven by helping others reach their personal and professional goals. Read more articles by Nicole Raymond.
Subscribe to get our new blogs delivered right to your inbox
Other insights you might like