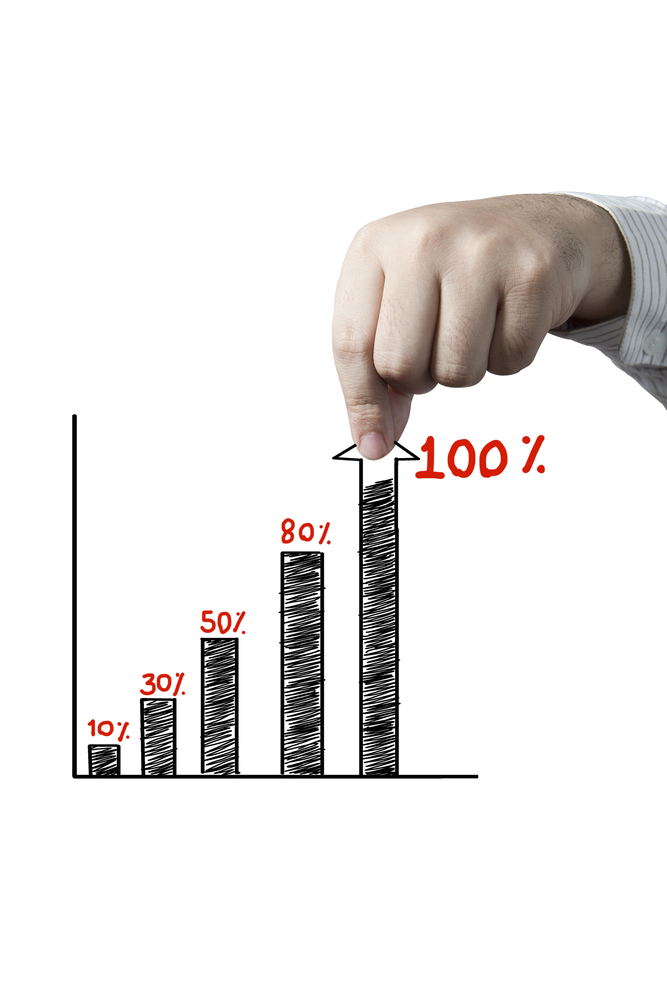 26 Stats That Prove Content Marketing Increases Lead Generation, Sales, and ROI
June 5, 2014
---
By Dolly Howard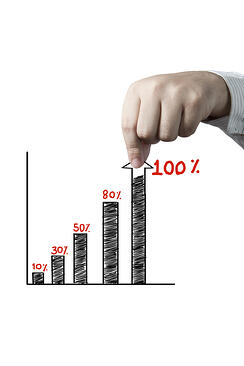 I'm pretty sure by now you've heard all about the wonders of content marketing. Maybe you've approached your CMO about testing the waters? Back up your reasons for switching focus from traditional marketing to inbound marketing strategies with this compilation of compelling stats of content marketing success.
First, let's lay the foundation: What is content (aka inbound) marketing?
Inbound marketing strives to convert website visitors to customers through tactics that align content with customer interests, nurture these leads along conversion paths into customers, and delighting these customers so they become outspoken promoters of the company. If you want to read more about the basics of inbound marketing, check out this article.
Otherwise, here are the following impressive stats that will convince any reluctant boss that inbound marketing is definitely worth the time, money, and effort.
5 Stats About How Consumers Feel About Inbound Marketing
Knowing where your consumers are spending their time online, how they assimilate information, and how they are influenced is the first step to formulating an effective inbound marketing strategy.
1. 80% of business decision makers prefer to get information in a series of articles versus an advertisement. (Exact Target)
2. 61% of consumers say they feel better about a company that delivers custom content and are also more likely to buy from that company. (Custom Content Council)
3. 90% of consumers find custom content useful. (McMurry/TMG)
4. 78% of consumers believe that organizations providing custom content are interested in building good relationships with them. (McMurry/TMG)

5. 50% of consumer time online is spent engaging with custom content. (HubSpot)

4 Stats Showing Increased SEO, Website Traffic, and Conversion Rate
Understanding your consumers is a great first step, but does inbound marketing actually improve your website rankings, drive traffic, and compel visitors along the buyer's journey? The following stats answer that question with a resounding "Yes!"
1. Blogs give websites on average 434% more indexed pages and 97% more indexed links. (Inbound Writer)

2. Year-over-year growth in unique site traffic is 7.8 times higher for content marketing leaders compared to followers (19.7% vs 2.5%). (Kapost)
3. Website conversion rate is nearly 6 times higher for content marketing adopters than non-adopters (2.9% vs 0.5%). (Kapost)

4. Inbound marketers double the average site conversion rate, from 6% to 12% total. (HubSpot)
9 Stats Proving Inbound Marketing Increases Lead Generation
Not only does inbound marketing improve your online presence, it can dramatically increase the number of marketing qualified and sales qualified leads.
1. 78% of small businesses attract new customers through social media. (Relevanza)
2. 34% of all leads generated by marketers in 2013 come from inbound marketing sources. (HubSpot)
3. Inbound practices produce 54% more leads than traditional outbound practices. (HubSpot)

4. 54% more leads are generated by inbound than by outbound. (HubSpot)
5. HubSpot customers average a total of 9,100 leads after 1.5 years of inbound marketing. (HubSpot)
6. Brands that create 15 blog posts per month average 1,200 new leads per month. (HubSpot)
7. Businesses with 31 to 40 landing pages got 7 times more leads than those with only 1 to 5 landing pages. (HubSpot)
8. Those with over 40 landing pages got 12 times more leads than those with only 1 to 5 landing pages. (HubSpot)
9. Companies that excel at lead nurturing generate 50% more sales ready leads at 33% lower cost. (Forrester Research)

5 Stats Proving Inbound Marketing Increases Sales
Increasing the number of leads is nice…but it's all about the bottom line—sales.
1. Customers who receive email newsletters spend 82% more when they buy from the company. (iContact)
2. Nurtured leads make 47% larger purchases than non-nurtured leads. (The Annuitas Group)

3. Companies that automate lead management see a 10% or greater increase in revenue in 6-9 months. (Gartner Research)

4. Companies with mature lead generation and management practices have a 9.3% higher sales quota achievement rate. (CSO Insights)
5. Nurtured leads produce, on average, a 20% increase in sales opportunitiesversus non-nurtured leads. (DemandGen Report)

3 Stats Proving Inbound Marketing Increases ROI
Swimming in sales is euphoric, but take it a step further by showing your boss that inbound marketing actually costs less per lead compared to traditional marketing with the following stats.
1. Content marketing produces 3 times more leads per dollar. (Kapost)
2. Inbound marketing costs 62% less per lead than traditional outbound marketing. (Mashable)
3. Within the first 6 months, SmartBug Media raked in the highest client ROI in HubSpot history with an overall 1,047% ROI. (SmartBug Media)
These are just a handful of compelling stats out there proving that inbound marketing is too important to ignore. Do you have any other stats to add?

About the author
Dolly Howard was formerly Director of Marketing for SmartBug Media. Previously she worked as a senior marketing consultant leading SmartBug Media clients in strategy for lead conversion improvement and total marketing ROI. As a past HubSpot employee, Dolly is excited to share her knowledge and help enterprise companies grow their business. Read more articles by Dolly Howard.
Subscribe to get our new blogs delivered right to your inbox
Other insights you might like