SmartBug Media® Acquires Globalia, Inc., Solidifying Its Position as the World's Largest, Deepest and Most Decorated HubSpot Partner With Solutions for the Entire Customer Lifecycle. Read the Press Release!
Skip to content
Solutions

At SmartBug Media®, we do it all. We're with you at every stage of the customer lifecycle.

See All Solutions

About

Work

Client Success

Recent Case Studies

Technology

Ashling Partners

How We Used a Digital Overlay at an In-Person Event to Increase MQLs

Read the Case Study

Partners

Join forces with HubSpot's highest-rated partner agency to maximize your investment.

Level up your email and SMS strategy with our Elite Master Klaviyo experts.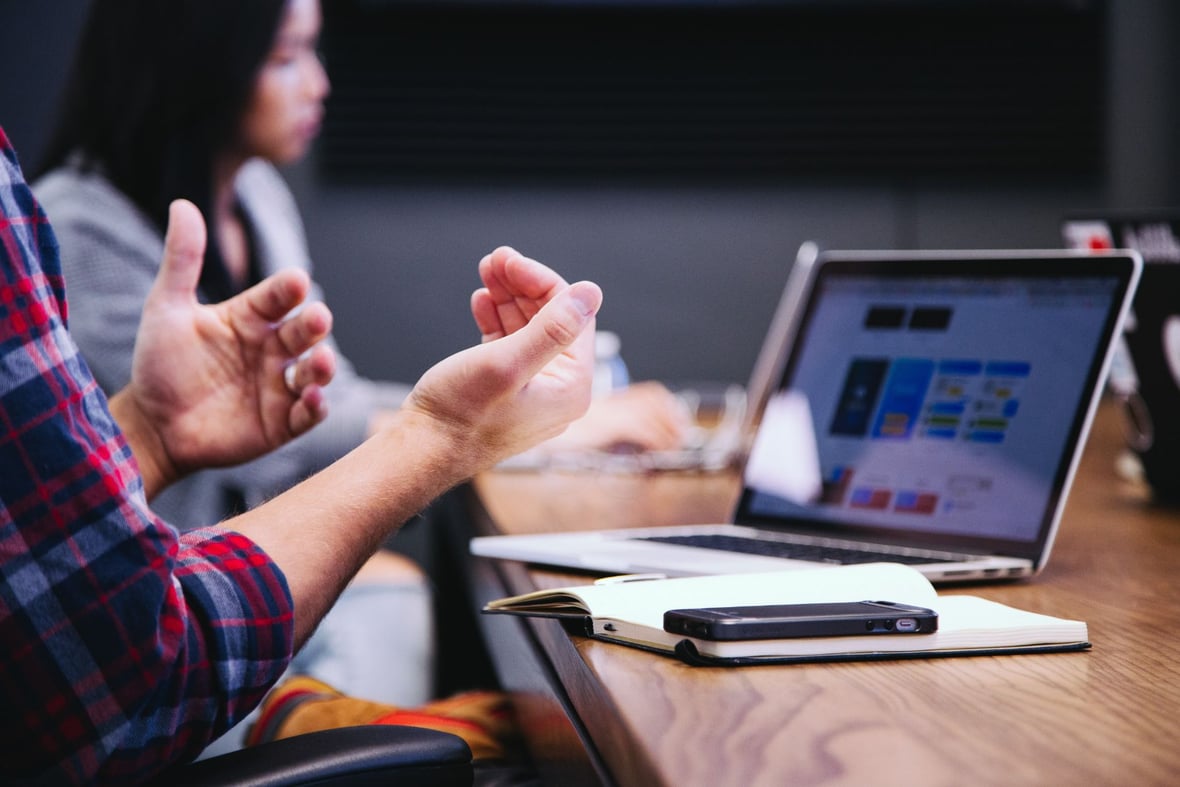 Your Complete Guide to Measuring Content Marketing's ROI
April 12, 2021
---
Guest author Holly Stanley is is a freelance B2B content writer for SaaS and digital businesses.
If you're a marketing manager, you might be familiar with the struggle of effectively reporting on content marketing and knowing its ROI. Available data can be overwhelming, and it's hard to prioritize which metrics to focus on.
However, accurately measuring the impact of your content marketing efforts is key for honing in on what works and beating the competition. Once you know the ROI of your efforts, it'll be easier to improve your future strategies as well as show your boss or client the value of your content.
Luckily, we're breaking down the key components of evaluating content marketing ROI and how it ties in with your wider business goals.


Why Measure Content Marketing ROI?
When you don't consider content key performance indicators (KPIs), it's too easy to get caught up in creativity and make bad judgment calls that will ultimately bring your content marketing efforts down. Equally, if you choose the wrong metrics to focus on, you run the risk of basing your content decisions on results that may or may not be true.
Inaccurate reports and results create uncertainty in your content strategy and reduce the chance of results-driven success. Accurately measuring your content marketing ROI can ultimately help you:
Understand how content helps you achieve business goals
Make your marketing budget go further
What to Consider Before Choosing Which Metrics to Track
The key to effectively measuring content marketing ROI is to choose the right marketing metrics to track. There's no limit on which metrics you can track, but it's always important to keep your objectives in mind. It's easy to track hundreds of metrics simply for the sake of having a large report to present to your boss, but tracking metrics for vanity's sake will only eat into your time.
Ask yourself these questions before choosing any marketing metrics:
How do these metrics connect to your business goals?
Are these metrics actionable?
As your business and content strategy evolves, remember that you'll need to adjust which metrics you focus on. To help you measure your content marketing ROI, it's always useful to plan your strategy, set goals, and choose a few marketing metrics to track.


Which Content Marketing Metrics Should I Track?
As you're thinking about how content marketing helps you reach your business goals, consider how each element fits into the bigger picture. With so much available data and possible content marketing metrics to track, choosing what to focus on may be a challenge. But when you think about the purpose of each metric, you'll find it easier to choose the most important marketing metrics to track.
Hone in on the details of your content marketing impact and break your metrics down into four categories:
Conversions
Search engine optimization (SEO) impact
User engagement
Social media engagement
Conversions
Conversion metrics are often what most marketers and business leaders think of when it comes to measuring ROI. They are useful for understanding the business side of your content strategy and whether your site metrics translate into business results. Conversion metrics show you how many users are signing up for a free trial, subscribing to your service, or purchasing a product after reading your content.
If your content has low conversion metrics, you may decide to do some A/B testing to uncover where improvements need to be made. On the flip side, if you find that lots of people are signing up for your services or making purchases, these conversions validate your content strategy. Knowing how your leads convert to sales and the value of these sales are valuable proof that your content marketing efforts are paying off.
If you've set up e-commerce within Google Analytics, you can get data on this by going to "Behavior," then "Site Content," and "All Pages." The data within the page value column tells you the average value of a page that a user visited before completing a transaction or landing on the goal page:
As we know, though, content marketing isn't always that simple. Sometimes users will visit your page and then leave to do further research on another business's offering before coming back to your site and converting.
"Assisted Conversions" measure the number of conversions that a channel like organic search assisted with during the customer's journey. To see which channels are helping your conversions, you can go to "Conversions," then "Multi-Channel Funnels and Assisted Conversions." Select a channel, and view the "Lead" or "Click Direct Conversion Value" to see how much money it drove to your business.
SEO Impact
SEO metrics are vital for tracking a site's organic reach, how it's performing in the search results, and how much of a market share it has in terms of keywords.
SEO metrics can help you evaluate how likely it is that your content is reaching more users—a study of billions of Google search results found that 25.8 percent of users only click on the first result. Average click-through rate (CTR) dramatically drops after position one, with the second and third results only having a 15 percent and 11 percent CTR, respectively.
If you can get your site to rank in the top three search results, you can be sure that you'll get some traffic from it. More traffic is what will drive your other metrics like user engagement and conversions.
Marketers can also use SEO metrics to analyze how many users are viewing the site and how much time they spend on certain pages. Some SEO metrics you may want to track are:
Page speed
Impressions
Organic CTR
Links
Rankings
SEOs often get caught up in evaluating rankings, which are important to a healthy SEO profile, but they don't always paint the whole picture of how content is performing overall. For instance, if your site's content was ranking at the top of page one but had a high bounce rate, the high ranking would be less important. High bounce rates are never going to result in conversions or meaningful user engagement, so it would render the first position ranking moot.
It goes without saying that any page with a high bounce rate is unlikely to spend time at the top of the search engine result pages (SERPs) anyway, because Google considers dwell time as a ranking factor.
When looking at SEO KPIs, it's always important to keep in mind what they can tell you about user engagement. Tools like Ahrefs Rank Tracker can help you visualize your traffic, position, and visibility:
User Engagement Metrics
User engagement metrics tell you how effective content is at achieving its primary aim: pulling people to your website and increasing traffic. But just getting people to your site isn't enough to ensure content marketing success. Once they're there, you need to keep them there and stop them from hitting the back button to the SERPs.
If users spend a long time on your site and even revisit, it's clear that your content is engaging users and is on track to generating leads. High bounce rates demonstrate a problem. If your analytics data shows that users are reading to the end of your content and signing up for your service or newsletter, you know that your content is effective.
Within your analytics platform, pay attention to metrics average session duration, bounce rate, and pages per session.


Engaged users will view more pages and spend more time on your site if they perceive your content to be useful.


Social Media Engagement Metrics
Social media engagement metrics help you understand your brand's reach toward customers online. The number of social shares, likes, and how many times users read your piece can help you determine which content formats your audience segment prefers to engage with.
Let's say you publish a 3,000-word blog post that's a guide on how to use certain product features. The blog post receives 500 shares on Facebook, 100 retweets, and 200 shares on LinkedIn—the most for any piece of content you've published to date. From these social media engagement metrics, you could deduce that your audience is very receptive to in-depth how-to guides.
These social media metrics help you shape your content strategy for the future and how to optimize content for your target audience. In addition, plenty of people's purchasing decisions are influenced by social media peer recommendations and other social proof, which may be likes or shares.
Use Google Analytics to see how much traffic you're getting from individual social media platforms. Within "Acquisition," you can see exactly how many social media referrals you're receiving by clicking on "Social," and "Network Referrals":


Data like this will also help you decide which platforms are most effective for promoting your content. Use BuzzSumo for tracking your social media shares. Simply type in the URL to view social media engagement and shares:



When people share your content, it means they find it valuable and, importantly, it expands its reach, offering more chances of leads and conversions.


Achieve Your Business Goals by Measuring Your Content Marketing ROI
Now you know how to measure your content marketing ROI, start slowly by choosing a few key metrics to track. Avoid overwhelming yourself and your team by trying to track everything at once. Evaluate your goals for each content marketing campaign along with your broader business aims, and think about how each metric can show you this.
Ready to kick off your content marketing strategy? Read our Complete Guide to Writing Inbound Marketing Blog Articles.

About the author
Holly Stanley is a freelance B2B content writer for SaaS and digital marketing brands. She writes and optimizes long-form blog posts and ebooks. Find out more at https://hollyestanley.com/. Read more articles by Holly Stanley.
Subscribe to get our new blogs delivered right to your inbox
Other insights you might like