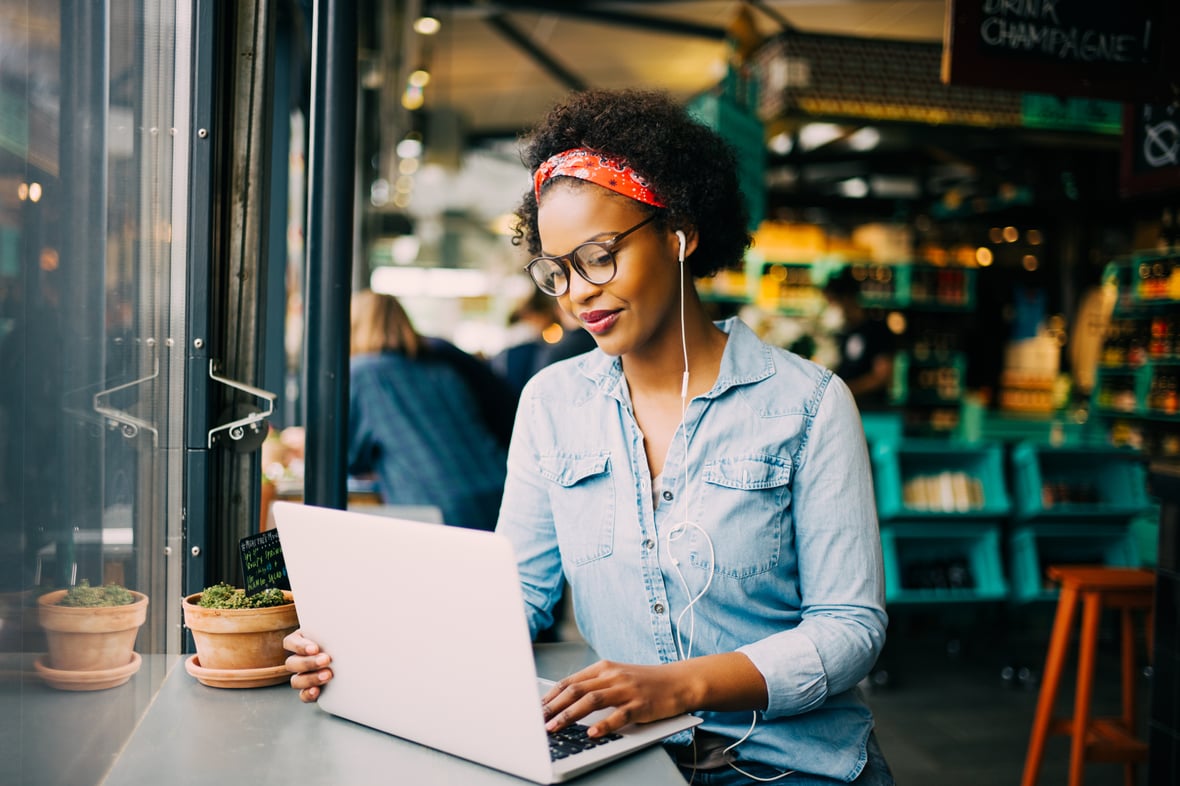 How Community Banks Can Use Content Marketing
September 2, 2019
---
By Meg Andersen
Whether your bank has been in the community for less than a decade or for many generations, your customers' habits are changing. Today's banking customers live in a digital world. In the past, customers were more likely to rely on advisors at their local branch to provide them with financial advice and the right mix of products and services. Now, your typical banking customer will turn to online research—and not just on his or her preferred bank's website—to find answers, tips, and recommendations that will inform their financial decisions. Now, instead of competing with other local banks, community banks are forced to compete with banks everywhere.
Even though people still visit banks when making major financial decisions, the popularity of digital financial services is reducing the need for in-person branch visits. In 2018, the Wall Street Journal reported that more bank branches closed in 2017 than ever before.


Why Community Banks Should Use Content Marketing
To remain competitive, community banks will need to join other financial institutions in the digital arena. This goes beyond having a website, a few branded social media accounts, and a suite of online banking services. In order to attract and convert leads, build customer loyalty, and position your brand as a trusted expert, your bank needs a content marketing strategy.
Content marketing in the financial services world can be uniquely challenging due to strict compliance guidelines. However, overcoming these obstacles is worth it, not just for your marketing success but also for the many ways that content marketing improves the buying process and customer experience.
By offering valuable financial advice that helps and educates your leads and customers, you can let them move toward a more informed buying decision at their own pace without requiring them to first talk to someone on the phone or visit the branch in person. Every interaction you have with a customer will shape their perception of your brand, and content marketing is a great way to provide value to your online community and deliver a positive experience, even before they become a customer.


What Is Content Marketing?
One popular definition comes from the Content Marketing Institute: "Content marketing is a strategic marketing approach focused on creating and distributing valuable, relevant, and consistent content to attract and retain a clearly defined audience—and, ultimately, to drive profitable customer action."
The words to focus on here are "valuable" and "relevant". Creating content that matters to your customer is more important than pushing a promotional message about your latest product or service. That's why the best content is always rooted in empathy for the reader. When you prioritize creating a helpful, educational, and people-first experience over your product-first sales agenda, you send a clear message to your customers that your purpose is to serve and support them, not to simply hit your targets and make a profit.
"Content marketing is educational but is not about the products the company sells. The vendor offers such good information that you become loyal to the brand," explains Michelle Linn at Content Marketing Institute.
In short, content marketing isn't about you. Content marketing is about connecting with your customers. As a community bank, you know your customers well. And when you can identify what your customers care about, you'll have more than enough inspiration to fuel your content engine.


How to Use Content Marketing
The first step to content creation is understanding who you are creating for. In other words, you'll need a crystal-clear understanding of who your buyer personas are across your entire customer base. Recent college graduates have different financial questions and needs than soon-to-be retirees, so your content can't be treated as one size fits all. As a twenty-something, I'm much more inclined to check out a blog about how to travel on a budget than an article about when to downsize to a smaller house. When you truly understand each of your buyer personas, it's easier to create content that speaks to their biggest questions and concerns.
Content marketing is an umbrella term for any educational resource that you put out into the world for the benefit of your customers. The length, format, and channel should align with the preferences of your buyer personas. However, there's no reason to limit a piece of content to a single format. Consider how you can take one piece of content, such as a blog post, and turn it into a checklist, infographic, video, or social media series.
A content marketing strategy for a community bank could include:
Blog articles (How to create a savings plan)
Guides/E-books (How to plan for retirement)
Infographics (What's the difference between an IRA and a 401(k)?)
Templates (Family budgeting template)
Calculators (How much home can I afford?)
Videos (Introduction to investing)
Newsletters (Blog content round-ups, local events, upcoming webinars, and so on)
Quizzes (Should I continue renting or should I buy a home?)
Educational games (Games for kids to teach the value of savings)
Customer stories and interviews (Here's how X at small business Y grew his business after receiving a small business loan)
Checklists (What to include in a wedding budget)
Webinars/Facebook or Instagram Live (Ask us anything Q&A sessions)
Employee and/or leadership interviews (Meet your team at X branch)
Social media posts (Promoting all of the above)
Gifs/memes—only if it fits with your brand! (My post-grad budget: Expectation vs. reality)
No matter what shape your content takes, the most important thing is that the takeaways are clear, useful, and relevant. From there, you can get creative and let your brand personality shine through. I challenge you to take on some of the most important, yet boring, topics—like taxes—and create a piece of content that is not only useful and informative but actually interesting (and dare I say fun?) to look at as well. Pieces that strike the balance of genuine value and visual appeal are the ones that people will tag their friends in, email to their parents, or send to their partner on Facebook Messenger, bringing new eyes to your content.


What Do I Need in Order to Add Content Marketing to My Strategy?
One of the most common roadblocks we hear about when it comes to content creation is, "We don't have the internal resources to produce content." If that's the case for you, you're not alone. In a survey of more than 400 marketing professionals at financial services companies, Brandpoint found that nearly 40 percent felt that they lacked sufficient resources to regularly produce high-quality content. The same percentage felt uncertain about how to measure their content's effectiveness, and 33 percent felt that they wouldn't have an adequate budget, a clear enough strategy, or the required buy-in from leadership.
This contributes to the fact that nearly 60 percent of companies surveyed reported that they work with a third-party agency to assist with content marketing, including content generation, strategy, and/or distribution.
Even with a small team, there are steps you can take today to begin building your content marketing strategy. The first step? Define and give names to each of your buyer personas. This will help you make strategic decisions about how you position your existing campaigns and content to each of those groups to make sure it's relevant to them and provides value.


Conclusion
As a community bank, you are well-positioned to become a trusted brand. Each time you show up for your community, whether that's sponsoring a local youth sports event, helping a family finance their first home, or introducing new services to help small business owners get their start, you build on your legacy.
This can happen online as well. Just as you show up for your community locally, you can be there for your customers online by providing access to the resources they need—anytime, anywhere, without having to visit the branch in person. Content marketing is putting your customers first and giving them even more reason to love your brand and keep coming back. And by demonstrating your expertise in the online world, you'll have the opportunity to connect with potential customers who live outside of your region but are interested in banking with you because they trust your brand.

About the author
Meg Andersen was formerly an Inbound Marketing Senior Specialist at SmartBug. She is passionate about using digital marketing to create meaningful experiences and build stronger connections between organizations and their stakeholders. Read more articles by Meg Andersen.
Subscribe to get our new blogs delivered right to your inbox
Other insights you might like