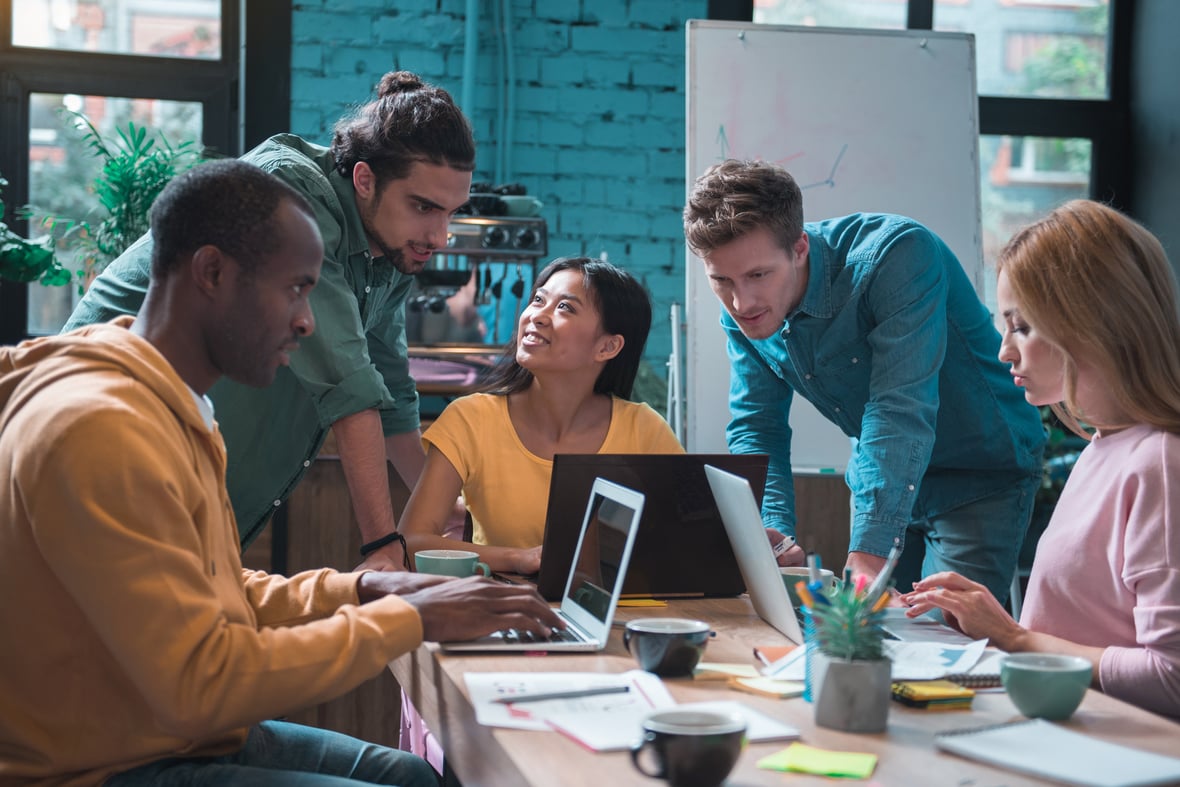 Behind the Scenes: What Does the Client Onboarding Process Look Like at SmartBug Media™?
September 16, 2019
---
By Mike Wolfe
Ever wonder what it's like working with SmartBug Media? I'll give you a hint: We're passionate about Intelligent Inbound™ marketing. We love working (and winning) for our clients. Frankly, we're pretty good at it, too. Not only is success supported by our company values, but it comes across in our 200+ five-star reviews and 140 industry awards.
What makes our client engagements so successful? Perhaps it's the meticulous strategizing and careful consideration that goes into our recommendations. Perhaps it's our relentless pursuit of better results for you and your team. In my opinion, it's both of these things—and each is demonstrated in our comprehensive client onboarding process.
Here's a behind-the-scenes look at SmartBug's™ client onboarding process to illustrate what you can expect within the first 30 days of working with us.


Day 1: The Fun Begins
On day one, you are paired with a team with a strategist and consultant who are chomping at the bit to get started. They will be your main points of contact over the next month as they explore all aspects of your business, including marketing challenges and growth opportunities. For passionate, hard-working marketers like us, what could be more fun?
The result at the end of onboarding will be a well-crafted Intelligent Inbound marketing playbook and gap analysis that together serve as a foundation for marketing strategy and a roadmap for business growth.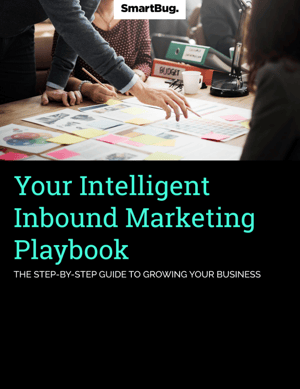 For now, the SmartBug team is doing some background research on your company, setting up a timeline and preparing for a kickoff call with you and your team. Our team leads are also involved from the very beginning. They're preparing a welcome packet of information and collaborative worksheets that will provide talking points during the discovery portion of our kickoff call.
We're also browsing your website, bookmarking and subscribing to industry news sources (if we haven't done so already), and some of us are probably taking a curious peek at your LinkedIn profile to see who we'll get to be working with.


Expectations and Deliverables
Project timeline
Welcome email
Kickoff call scheduled
Week 1: Project Kickoff and Introductions
Within the first week, we initiate a kickoff call that begins with a brief introduction of our team and yours. We walk through a few housekeeping items, such as our meeting schedule and review process. Then, we dive right in and the discovery begins.
During discovery, we take the time to understand your business and its position in the industry on a deep level. We ask questions and, most importantly, we listen. Nobody knows your business more than you and your team, so we're like sponges soaking up all the information we can get.
We begin our industry and company analysis as you discuss an overview of your products and services, industry and audience. We also listen to your marketing goals and help define them, along with the KPIs that will be used to measure our progress toward achieving them.

Together, we paint a picture of what a successful engagement will look like.
That's not all we do in the first week. In the background, we assemble our team of internal resources, which can include writers, paid media strategists, website conversion rate optimization strategists, developers, and designers—each with the appropriate background and experience to work with us on upcoming project deliverables.


Expectations and Deliverables
Goals & KPIs worksheet completed
Week 2: Content Audit and Personas
We dive a bit deeper in the second week and beyond. First, we start conceptualizing your ideal buyer personas by segmenting your audience into categories based on their specific needs and pain points in relation to your products or services. Once categorized, we compare demographic, sociographic, and psychographic research to further define these personas. We'll then perform persona interviews with customers or your team to verify what we've learned and build them out even further.
Second, we do an audit of your existing blog articles and content offers. We review content that has performed well in regards to traffic and lead generation, its visibility throughout the site, and potential ways to get more eyes on it. We also consider content that isn't performing well to determine how it can be improved. As we review, we make notes for what will become recommendations in the full gap analysis. Throughout this step, we also map content to each persona's buyer's journey and identify gaps in the content we need to create.
Third, we begin our initial keyword research. In this step, we identify keywords that are currently bringing organic traffic into your site. From there, we start expanding into new keyword opportunities—a process that never really ends. There are always more keywords to explore. Keyword data is eventually segmented into topic clusters that will drive our SEO recommendations (more on that later).
We'll also begin performing a marketing technology configuration audit to compare with best practices. Any gaps or opportunities here will also be noted.
What a busy week!


Expectations and Deliverables
Content audit
Keyword research
Buyer persona research and interviews
HubSpot setup and configuration begins
Week 3: Gap Analysis
By the third week, we've discussed goals, objectives, and KPIs; content and messaging that's worked so far; and keyword ideas. At this point, personas are taking shape as well. This is where we start gathering everything we've learned so far to create an inbound marketing gap analysis.
The difference between winging your marketing strategy and truly knocking it out of the park comes down the details in the gap analysis. We review everything from website design and usability to on-page and off-page SEO and your competitors' digital marketing efforts. This whole time, we're looking for potential gaps and opportunities with one primary question in mind: "What could make it better?" We create an exhaustive list of opportunities to improve.


Expectations and Deliverables
Gap analysis and recommendations
Week 4: Content Planning
Finally, my personal favorite, week four is all about content.
Content is what brings the entire inbound marketing strategy together. It's where we connect the dots between the solutions your personas are searching for and how your company can help them in each stage of the Buyer's Journey.
We present our strategy for your content and conduct a brainstorming session with your team to confirm as many content ideas as we can. When the proper foundation is set (persona interests, keyword and topic clusters, stages of the Buyer's Journey) and the creative juices start flowing, it's not uncommon to have enough content ideas by the end of the call to fill an entire year. Of course, this content will help drive traffic and nurture leads through the Buyer's Journey.


Expectations and Deliverables
Content ideation and Buyer's Journey
Putting It All Together
After four weeks of discovery, research, and collaboration, we take a week to put the final touch on the playbook. Your goals are our goals, and now, the next phase begins: achieving results. The only thing left before getting started is deciding where to begin. We typically recommend the initiatives that have the biggest short-term impact, and together, we plan out the next 90 days of activity.


Expectations and Deliverables
Final Intelligent Inbound marketing playbook and gap analysis including:

Business Goals and KPIs
Buyer Personas
Buyer's Journey
Content Ideas for the Buyer's Journey
Traffic, Lead Generation, and Closing Sales Gap Analysis
Marketing Personas
Competitive Analysis

Editorial calendar and 90-day plan
Ready to get started? We have team members ready to roll up their sleeves and get to work!

About the author
Mike Wolfe is an Inbound Marketing Strategist at SmartBug Media helping clients find success through inbound marketing. Read more articles by Mike Wolfe.
Subscribe to get our new blogs delivered right to your inbox
Other insights you might like