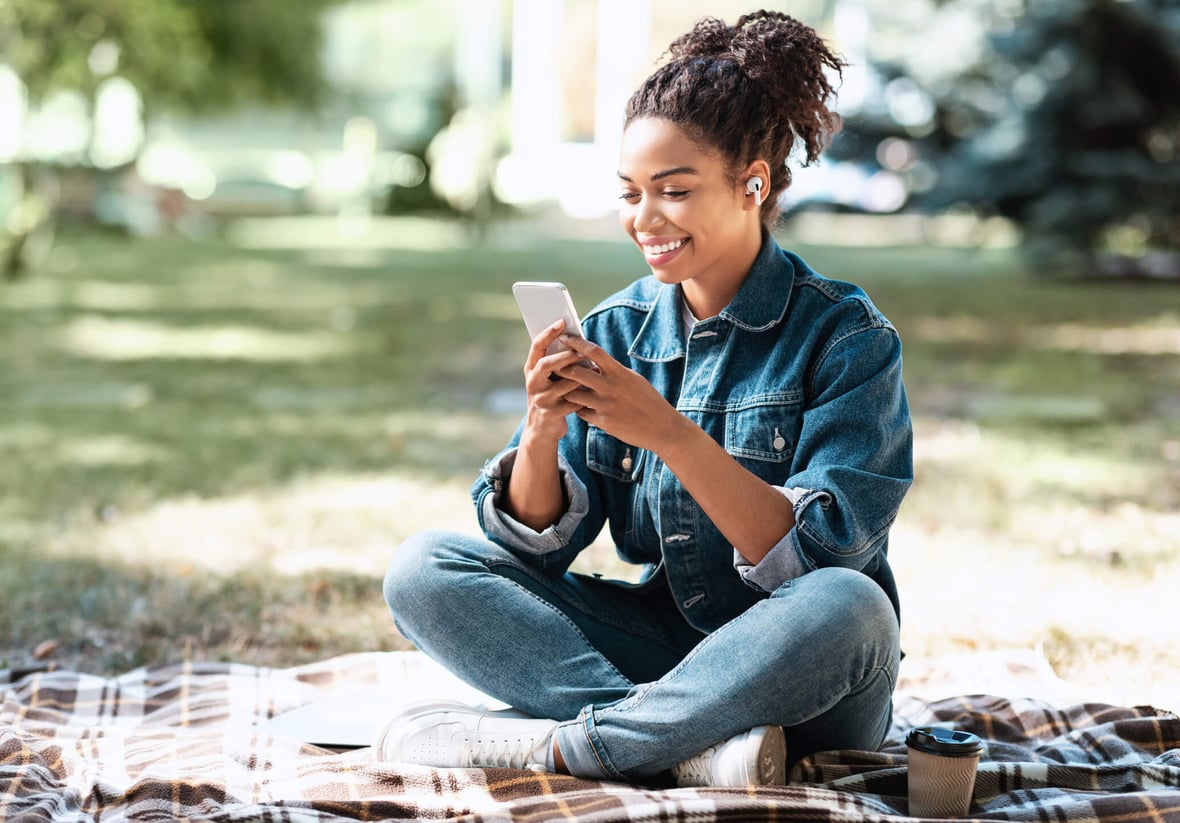 6 Tips to Achieve a Cohesive Brand Messaging with Inbound Marketing
June 16, 2021
---
Brand messaging isn't just a trendy marketing phrase. It's a powerful strategy that weaves together all of your business's content and processes. According to HubSpot's definition, "brand messaging is the way your brand communicates its unique value proposition and personality through its verbal and nonverbal messaging. Your messaging can inspire and motivate them, making them want to buy your product."
But your company's brand messaging doesn't start with your customers or how your customers view your brand. It begins internally with the work culture and people that work behind the brand. A company brand's message is saturated throughout every aspect of a business and the more it's instilled within your company and culture, the more authentic it feels to your customers. So what's my point? Don't just talk the talk—walk the walk!
Why is it so important for a business to have a cohesive brand message?
There are a few key benefits of a business having a solid and cohesive brand message:


1. Increases Sales
When your business has a cohesive brand message, it can actually increase sales because it helps create a unique customer experience. If your customers are getting a customized engaging experience with your brand, it can build loyalty and lead to more references. When someone connects with a brand, it's most likely because they have invested themselves in learning about your products/services, which ultimately means they have invested their time. Demonstrating a strong message from research to close can keep those customers coming back.


2. Helps with Competitor Differentiation
If your brand's messaging is the same across all communication channels with prospects and customers, it reiterates what your company is all about. Some of the strongest brands are able to stand out against the competition because they are spending the time to make sure that everything they create is coming from one voice. This can make a company appear more organized, put together, and stronger, which is a great way to stand out in a saturated market.

3. Helps Drive Strong Marketing Strategies That Produce Quality Leads
Developing content that speaks to the target audience is really important to filling the top of the funnel with leads. When a clear brand message is in place, that will be seen throughout every aspect of the content development process. When building out your marketing campaigns, you must ask yourself if the company's brand messaging is seen throughout the copy, design, and promotional content and in the way that the sales team talks with prospects.


What are the potential pitfalls if your brand messaging isn't strong, relatable, or consistent?
When Kelly Smith, associate creative director at SmartBug Media, was asked what could happen to a company if its brand messaging isn't strong, relatable, or consistent, she had this to say, "If the brand message doesn't align, then none of your creative will align, which means you could totally miss the mark to hit your target personas. Everybody needs to work together to make sure that the right message is carried out at the right time. If not, then you have a domino effect of inconsistency, and people can pick that up right away and will turn to a competitor for a solution."
You would be surprised how many companies have a mission statement, a clear company objective, or even a clear vision but don't transfer these ideas to their public image. It's a lost opportunity to build relationships with your audience to communicate over and over why they should choose your business.


What are six tips to achieve cohesive brand messaging with inbound marketing?
So without further ado, here are six tips to help your company achieve a cohesive brand message, especially focusing on this strategy within inbound marketing:


1. Website
Once you have nailed down what your brand message is, you need to scream it from the rooftops. OK not really—but you do need to weave that into every single page of your website. Different from your value proposition, your brand messaging will be something that is felt in the language used, the imagery you pick to convey what your company is about, and the type of content you offer.
According to the report The Consumer Content Report: Influence in the Digital Age by Stackla:
"86 percent of consumers say authenticity is important when deciding what brands they like and support."
"More than half (57 percent) of consumers think that less than half of brands create content that resonates as authentic."
The lesson learned here is that people can sniff out companies that don't feel genuine, and the way to make something feel genuine is to intertwine that narrative in everything you do.


2. Marketing Campaigns
Marketing campaigns cannot be created in a silo. What that means is that when your company defines its goals, and then creates the campaigns to meet those goals, they better speak to the right audience in every aspect.
Where are you promoting this campaign? Is it on the right platforms? The best channels? The most impactful events? Your brand message can help drive the best place to start where your content or offer will be seen and received.
What content is triggering this campaign? Does the content reflect the company's value proposition and your target audience's biggest pain points? When designing content, think of who you are talking to and how you want them to perceive your information. Does it match your brand? Make sure your writers, your designers, and anyone working on the campaigns are on the same page so it doesn't look like there are too many hands in the cookie jar. While the content should always be helpful and mindful, it also needs to convey who your company is. At the end of the day, people want to buy into the people they work with, not just a name.


3. Blogging
It's often been taught by many inbound marketing gurus that your company's blog shouldn't exist to talk about your company. I call this "chest-beating" syndrome. When a gorilla wants to show how dominant it is over the other gorillas, it will stand up tall, puff out its chest, show its teeth, and pound on its chest to say to the others, "Look at me. Look how big and strong I am." This might work in the animal kingdom, but humans are much wiser and aren't interested in why you are better and stronger. They want to check out a blog that helps answer their questions, gives them tips to solve a problem, or educates them in some way that makes their life better.
Your brand message should ooze out of every blog post in the way that it's written, the images that are selected, or even the way it's optimized for users and search engines. If the main point of blogging is to attract more people to the website, then think of each blog as a way to build authority, trust, and continuity that resonates with the brand message. The best blogs I've ever subscribed to or read don't talk about how awesome the company is—I could detect this as I was reading the content.


4. Social Media
Social media is really no different than blogging. If you want to attract people back to your website to engage with your content and offers, then you also need to include your brand messaging in the social media posts you publish. These social posts shouldn't just be around content that your company has created, but also to promote useful content that your audience would find interesting or helpful that resonates with the overall brand message.
Brand messaging also comes out in the way that a company responds to social media comments and how you train your employees to reply to both positive and negative comments. Even the time it takes to reply to a comment is all part of a company's brand. It's always a good idea to create an internal social media guide for your team so they know what is expected of them when responding on each social media channel.


5. Paid Media
Paid ads, paid media, and paid social can really rack up your marketing spend, so these resources need to be used wisely. One of the most obvious and best parts about implementing a paid media plan is that you can control the messaging and the audience who will possibly see it. This tactic is an additional opportunity to spread your company's values and offers.
Companies who use paid media to attract or generate ROI can sometimes fall into a gray area when it comes to "getting the click." I have seen businesses go after keywords that don't even fall under their services but insist on using them because they're a more popular choice. But this tactic can actually harm your brand because it's not about the quick win—it's about driving quality visitors or leads who are more likely going to have a lasting impression from your messaging.


6. PR
I can't think of an area of marketing more important to have a strong brand message that works cohesively than PR. At its core, PR should communicate and respond to situations that show a company's values. The way a company responds to something publicly can leave a lasting impression on many people.
Jennifer Tolkachev, Director of PR at SmartBug Media, says "It's important to develop cohesive corporate messaging that is used uniformly across all teams, whether it be public relations, marketing, social media, and general corporate communications. This strategy is essential to ensuring that all external audiences are receiving content that correctly represents your brand and your mission by sticking to a few main talking points. Once established, these talking points should be communicated internally on a regular basis so that employees can accurately represent your company. Whether you have an internal communications team or external PR representation, it's best to run all public-facing content through those experts to keep brand messaging consistent across the board."
If there is one big aha moment when reading this post, it's that the way you want your audience to perceive your company should be reflected in every ounce of your company's structure—both internally and externally.
Interested in learning more inbound marketing strategies? Check out our guide, Your Inbound Marketing Playbook for 2020 and Beyond.

About the author
Shannon Delmarle was formerly an Inbound Marketing Strategist for SmartBug Media. She has been a HubSpot power-user since 2011 and believes in the right mix of pairing inbound marketing with traditional marketing strategies. Her experience in lead generation, lead nurturing and content marketing have helped many clients across a variety of industries. Read more articles by Shannon Delmarle.
Subscribe to get our new blogs delivered right to your inbox
Other insights you might like