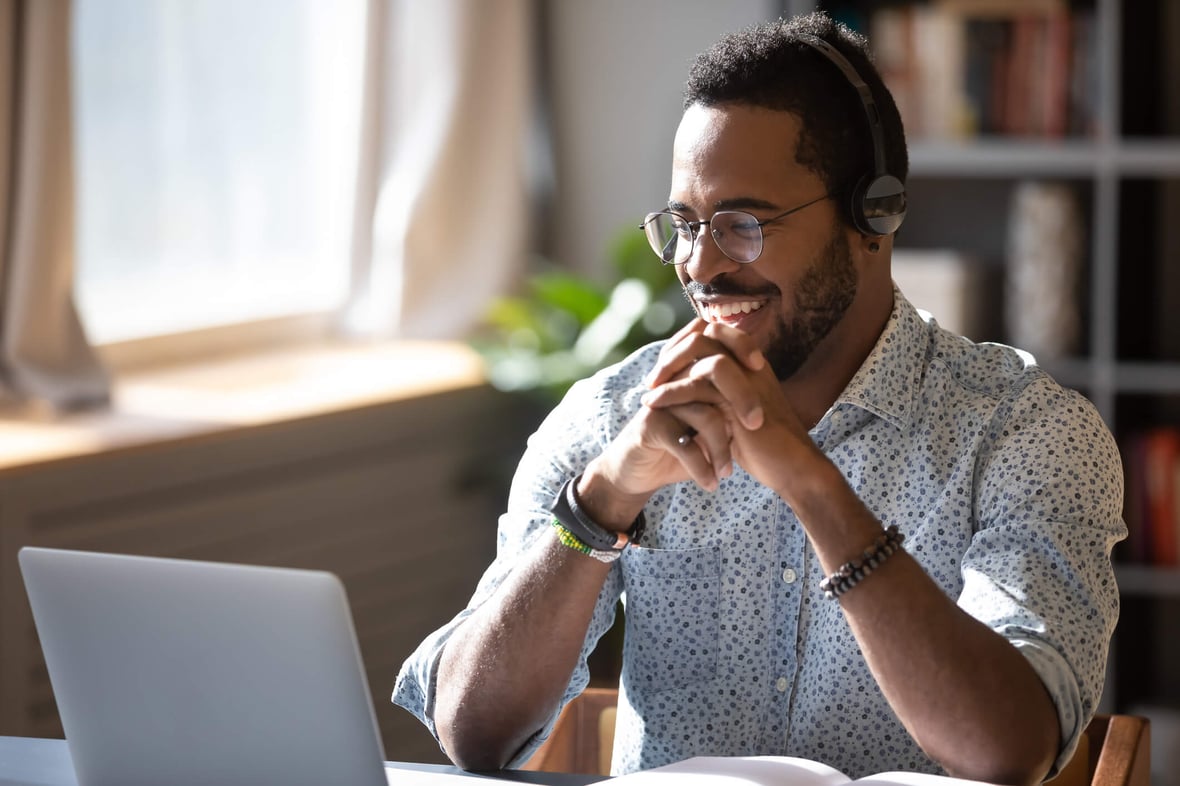 How to Incorporate Your ABM Strategy into Your Virtual Events
November 11, 2020
---
By Kristen Deyo
Events have always been a core component of any B2B marketing strategy. In fact, according to research from Demand Gen Report, events remain the "top engagement tactic for generating qualified leads for 76 percent of B2B brands." However, more recently, B2B marketers have increasingly started to shift the focus of their event strategy from lead generation to revenue generation using an account-based event marketing strategy ... and with good reason.
According to Alterra Group, 97 percent of marketers say that account-based marketing (ABM) has resulted in a higher return on investment (ROI) than other marketing activities. Thus, incorporating your ABM strategy for virtual events provides a unique opportunity to not only build deeper relationships, but also accelerate revenue opportunities with high-value accounts by creating more meaningful, tailored interactions.


What is an account-based event marketing strategy?
To put it simply, an account-based event marketing strategy combines your tailored, personalized marketing strategy with a live or virtual event. Incorporating ABM into your event strategy helps bring sales, marketing, and other go-to-market teams together around a shared common goal: pipeline velocity and revenue generation.
Looking to bridge the gap and turn your virtual events into highly impactful, revenue-generating efforts using ABM? Here are six ways to incorporate your ABM strategy into your virtual events to drive success:


1. Ensure your sales and marketing teams are aligned.
In order for your ABM event strategy to be successful, your sales and marketing teams need to be aligned. Shifting the focus of events from lead generation marketing initiatives to revenue and opportunity generation commercial initiatives means everyone has to be on the same page. To start, focus on answering the following questions:
Do both teams have a good understanding of our buyer persona(s)?
Have we created shared goals and metrics around our virtual event and how we are measuring success?
Do we have the hyper-personalized content needed to support our personas with where they are in their Buyer's Journey?
Do we have the right technology in place to execute and measure our virtual event's success? More importantly, are these systems speaking to one another to pass along data critical for both our sales and marketing teams?
These are just a handful of questions, but there certainly are more. The important thing here is ensuring that roles and expectations are clearly defined and both teams know what they are responsible for—and that you are aligned on how you will be measuring success.
Pro Tip: Establish a regular meeting cadence with go-to-market teams to align on target accounts and strategize ways to create compelling touch-points with key stakeholders before, during, and after your virtual event.
2. Know who your buyer personas are.
While your organization may have multiple buyer personas, it's critical your entire company has a solid understanding of who they are and which personas you're targeting for your virtual event. These personas create the foundation for the content that will be needed to drive engagement and help you achieve your virtual event goals.
We live in a world where people are inundated with content, so much so that it is often rendered useless. This is where ABM becomes truly powerful. Armed with data and insights about our personas, we're able to deliver valuable content to our target accounts that resonates with them. It's not about pushing our products and services, it's about helping our personas solve problems. Keeping this in mind, we're able to develop a virtual event rich with content that will help them achieve their goals.


3. Keep your virtual events tailored and strategic.
Traditionally, B2B marketing events have often been a "spray and pray" endeavor (sorry, but they have been). This can be even more tempting when events are virtual and your entire database can become the guest list. However, incorporating ABM in your virtual events means being highly strategic when focused on your personas. Thus, we recommend sticking to smaller, hyper-personalized events or series of events that focus on target accounts or personas.
This ensures your virtual event remains relevant, impactful, and tailored to the shared needs of your target accounts, not every prospect under the sun.


4. Leverage strategic customer and partnership relationships.
B2B events are not only an opportunity to connect with high-value opportunities and prospects, but also an opportunity to connect with your existing customers and partners. Happy customers are some of your best marketing assets and can help extend your reach with your target accounts, so be proactive in identifying who they are and crafting personalized outreach.


Pro Tip: Work with your customer success team to identify which customers and partners could help drive value and invite them to be a speaker at your event. Giving customers and partners the opportunity to share their experience working with your team and how your product and/or service has helped them can be a powerful venue for building trust with attendees and prospects.
5. Create a compelling attendee experience by making every touch point count.
Creating a meaningful attendee experience is about providing engaging, tailored content and sessions that meet your audience where they are in their Buyer's Journey.
I love these strategies and tips on applying an ABM strategy to your virtual events from Certain:
Blend the physical and the digital. Consider direct mail pieces and human outreach from your sales team to attendees before, during, and after the event to help deliver a more personal touch.
Tailor the experience. Create your sessions, agenda, and topics with your target accounts in mind. This helps ensure your content not only educates but also strengthens your relationships with prospects and customers. Remember, this is about them, not you. Show them you're listening to what they need, what they care about, and let that be reflected in the content you deliver.
Blend larger broadcasts and account-specific meetings. Provide a mix of larger sessions that can meet the needs of your virtual attendees, but also create smaller break-out sessions. These can include account-specific meetings, smaller roundtables, and niche sessions.


6. Use the right marketing and ABM technology.
Your ABM and event strategy cannot be executed without the right technology. Period. For companies looking to unify their ABM and event strategies, this should include bringing your marketing and sales data together so that both teams are able to measure success. This starts with ensuring your marketing automation, CRM, and ABM orchestration platforms are all speaking to each other and sharing data accurately.
If you're still looking for the right ABM platform to compliment your existing martech stack, I recommend reading this blog article that covers some of the key ABM tools in the market and how to find one that aligns with your organization.
Despite being virtual for the time being, events are still powerful elements of a B2B marketer's strategy. Layer your ABM strategy on top, and you have a recipe for success that makes both sales and marketing teams happy and able to crush their goals.
About the author
Kristen Deyo was formerly a Director of Marketing Strategy at SmartBug based in Kingston, Ontario, Canada. She has 8+ years experience developing strategies for primarily B2B SaaS/technology companies and hyper-growth startups. She holds degrees from Queen's University (Cha'Gheill!) and the St. Lawrence School of Business. When not digitally plugged in, you can find her enjoying a good happy hour or planning her next adventure. Read more articles by Kristen Deyo.
Subscribe to get our new blogs delivered right to your inbox
Other insights you might like