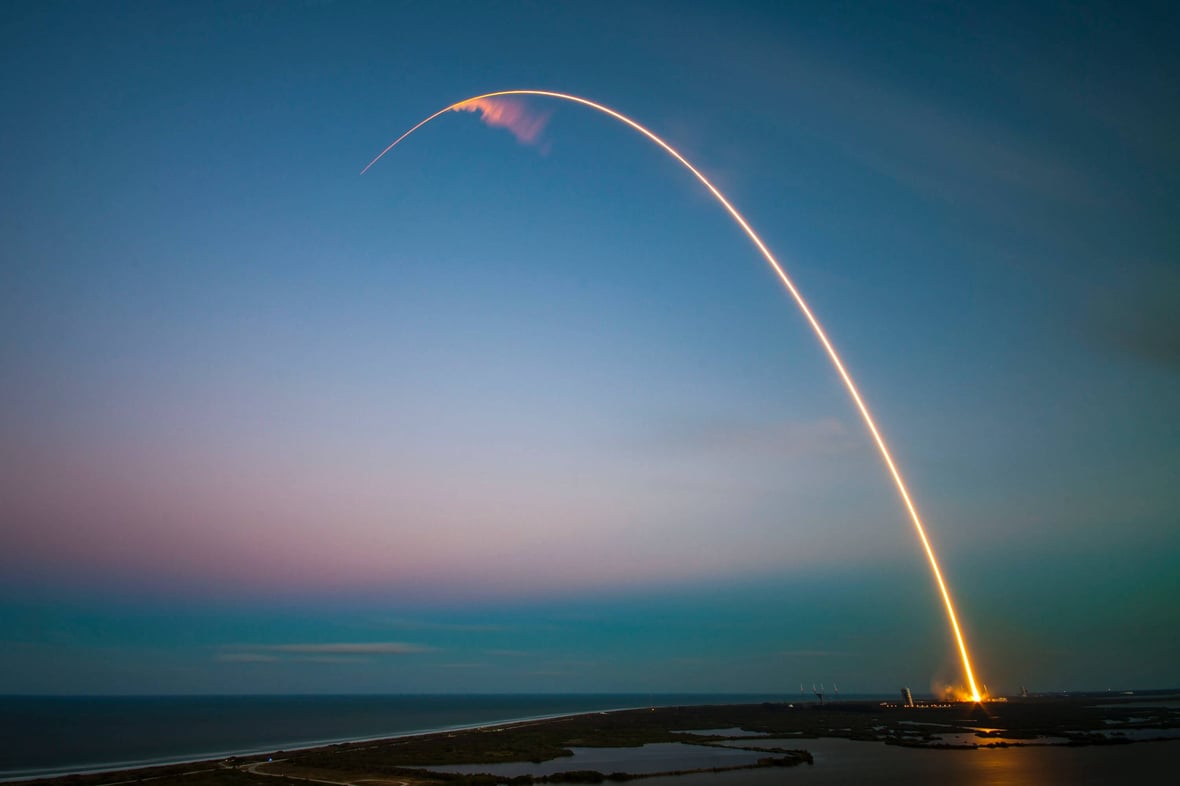 9 Things to Double-Check on Launch Day of Your Newly Redesigned Website
May 28, 2018
---
By Kyle James
Launch day of a new website can be a stressful or exciting event. In my experience launching more than a hundred websites, staying stress-free really comes down to being prepared and understanding all the steps that go into a successful launch. By no means are the following every possible step of a launch, but they are common items that always apply to every launch I do. Some items will need to be prepared ahead of time, but knowing that you have all this information ready ensures you aren't stressing and can confidently launch successfully.
Let's take a look at the list.
1. Preparing redirects
Hopefully, everyone is familiar with the 301 redirect. It's your best friend on launch day. You should be asking yourself well in advance, are we changing URLs on the new site? This means, are we removing pages and adding new pages? Most likely, the answer to these questions is yes. You need to tell inbound links and search engines where the old links must be pointed to.
For this, we crawl the old site with a tool such as Xenu for PC or Screaming Frog for Mac, and in a spreadsheet we map all old site URLs to a related new site URL. This helps ensure a good user experience after launch and passes search engine authority appropriately to the new locations on your site. We don't want visitors hitting a bunch of 404 errors and being redirected to your 404 page (which you should have) or the homepage. Once you have this mapping completed, you can upload the list to a redirect or URL mapping tool in your CMS or though something like an .htaccess file.
2. SSL setup
There are many great articles that can walk you through how to get an SSL certificate for your site and why this is important to do in 2018. The important detail here is you want to make sure that you are forcing all traffic to the https version of your site. It's more secure, and search engines are providing sites set up this way with more authoritative and better rankings. Why would you not want those things?
3. Analytics migration/installation
You will want to add any analytics tracking codes that you had on the old site to the new site. We usually don't like to add them until shortly before launch, because we don't want all the visits in our testing environment messing up analytic reporting. Also, if you have any custom workflows or goal tracking in any of your tools (such as Google Analytics), you will want to make sure those are also set up properly on the new website.
Pro tip: Google also collects data from Google Analytics, so having it installed also helps Google know about a website launch faster and get all the new pages crawled and indexed. Even if you use other analytics solutions, this is almost enough of a reason to set up GA because it helps with organic rankings and generating traffic.


4. Test DNS settings
If you are changing your CMS or hosting, then you will be updating DNS as part of the launch. I can't stress this enough: You should test this a few days or weeks in advance. Set up a test subdomain, such as test.yoursite.com, to ensure it's easy to make the DNS change without any issues, and to get an idea about how long it takes your provider to propagate this update across the web. This can give your team an idea about how much time will be needed for the change to happen on launch day and ensure you don't have any downtime.
Pro tip: Make sure you have URL canonicalization items redirected properly—meaning the non-www version of your site should redirect by default to www urls or vice versa. Usually, the easiest way to do this is through a DNS setting.
5. Set a launch date/time
This probably seems obvious but is still an important step. You want to be in sync with the person who is making the DNS update and have team members available who will be handling the other items on this list. Our personal preference is to do this first thing in the morning, and we try to avoid Fridays. Both of these strategies help maximize support coverage.
6. Quality assurance (QA) testing
Speaking of support coverage, even if you put the site through extensive QA testing during development, if content was added or things changed, there is always the possibility the update broke something. Have team members available at launch who can poke around and try and break things on the site. Test it on different browsers and platforms (mobile, laptop, desktop, Mac, PC, and so on).
Pro tip: You can use tools such as BrowserStack to help you test in many environments/browsers quickly.
7. Crawl site for broken links
As mentioned in the redirects section, Xenu for PC or Screaming Frog for Mac are two great tools for performing a site crawl and looking for broken links. Any bad links that you find after launch you will want to plug in a redirect to an appropriate page.
8. Set up Google Search Console
Post-launch, this will be one of the first things you do (after inputting all your redirects, of course). Google Search Console was formerly known as Google Webmaster Tools. It's a great tool to get reporting on issues that Google is having with your site, keyword research, and broken links. You will want to immediately submit your sitemap.xml file to Google so that it can start crawling and indexing your new site. You will also be monitoring Search Console in the upcoming days/weeks to get broken links from Google so that you can do any additional URL mappings to keep things clean. Bing also has webmaster tools that can be useful but are, by no means, as important to set up and monitor as Google.
Pro tip: Google Search Console sees https://www.yoursite.com and http://www.yoursite.com as two separate sites. Earlier we instructed you to set up SSL, so you will definitely want to also set up https version in Google Search Console.

9. Do marketing!
Now that you are live and excited how smoothly everything went, you are hopefully happy enough to shout it from the mountain top and let everyone know that you have a new website! Besides all the traffic this promotion can generate, it also generates extra buzz across the web to help tell Google and other search engines to do some extra crawling and discovery on your new site. All our other steps will obviously help, but this is an additional signal.
Final Thoughts
Congratulations, you know have the knowledge to successfully launch your new website! As a final note, it's almost certain that you will see a drop from organic traffic right after launch day. Many of the steps in this post can smooth through this and help search engines know and figure out what happened as soon as possible so all that traffic will come back quickly. It's not uncommon for this drop to last for a few days to a few weeks, but assuming you built a better site than the one you had before, it will all be worthwhile in the long run!
SpaceX

About the author
Kyle James started his path to becoming an Inbound Marketing Ninja back as a College Webmaster, yes back when that was a real job title. Kyle was one of the original Inbound Marketing Consultants at HubSpot and has been an advocate of Inbound Marketing ever since. Read more articles by Kyle James.
Subscribe to get our new blogs delivered right to your inbox
Other insights you might like