By Amber Kemmis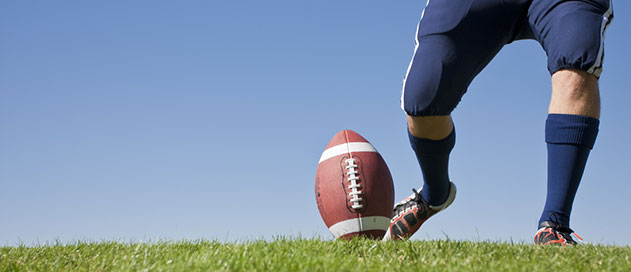 Securing widespread press coverage isn't something that happens overnight. Generating publicity is something that requires planning, consistent outreach, follow up and dedication. However, before beginning any press outreach, the very first starting point of your media relations strategy should be to create the right collateral packaged together in the form of an electronic press kit.
An effective electronic press kit, like its printed predecessor, is designed to help members of the media with the development of stories related to your business, products or services. An electronic press kit should contain all of the content a reporter, producer or blogger might need to help best tell your brand story within their coverage. The content of your electronic press kit (a.ka. an EPK) will vary depending upon what industry you're in, the size of your business and the type of media you're targeting for coverage.
Your electronic press kit can be created in a variety of acceptable formats—a PowerPoint deck, a PDF file or a dedicated press tab on a company's website all work well. Whatever format you choose for your electronic press kit, be sure that its designed in accordance with the look and feel of your brand and that it's easily shareable with the media. If you are creating a deck or PDF, be mindful of the file size! If your electronic press kit does incorporate large images, make sure to give the reporter a heads up and send the file via Dropbox or YouSendIt to avoid any email issues.
While content might vary, there are a number of fundamental materials that should be included.
Here are the 9 things that must be included in your electronic press kit:


1. Company Backgrounder
Media needs to know who you are and what you do. This "about us" document should include all of the basics-who, what, where, when, why and how. A smaller, distilled version of this about should be created and used as a boilerplate placed on the bottom of all press releases issued by the company.


2. Management/Staff Bios
Bios are especially important if there is a management member who is suitable for interviews, expert commentary and speaking engagements. If any member of management has been quoted in any articles or has appeared on any news segments, be sure to make note in the document.


3. A Selection of Important Press Releases
Choose the most newsworthy or exciting press releases for your EPK. These can be regularly swapped out to keep things updated and fresh. Remember press releases aren't only just a tool for media outreach. Be sure they are all optimized for SEO, and include a link directly to your product offering as this will help with lead generation.


4. Products/Services Fact Sheet(s)
Outline the most important features and details in quick simple bullets. This is where you would include things like pricing, where to purchase, what sets you apart from the competition, etc.


5. Case Studies
Case studies are another great way to showcase the effectiveness or success of your product to the media. When crafting this document, think of it as customer testimonial taken to the next level.


6. Noteworthy Press Coverage
This is your chance to brag! Press begets more press because it shows to journalists that other outlets care about you and what you're doing. It will make them more incline to trust you as a leader in your field, and include you in the stories they are working on.


7. Industry Awards and Accolades
Again, toot your own horn. Any awards and accolades underscore your importance in your field and position you as a company the media needs to know about.


8. Digital Artwork
Again, this will vary depending upon your industry. But artwork files that are typically included are high-resolution logos, product images and headshots of key members of management or celebrity spokespersons. Include all and any digital assets that are media-ready, meaning it can be instantly put up onto a website like CNN.com or included in TIME magazine to help tell your story. You may already know that the trend of visual content marketing is on the upswing, and the use of interesting imagery is just as important to PR. This is an area to invest in and regularly update photography so that you have something new to offer outlets on a regular basis.


9. Contact Information
Be sure to clearly indicate who the best contact is for press inquiries and include every possible way in which that person can be reached. Media is often on a tight deadline when writing a story, so make sure your contact is someone who is consistently checking emails and voicemails to avoid missing any opportunities.
When creating your electronic press kit, keep your audience in mind. Take a step back and think about what a reporter would need to accurately portray your business's story. Also, remember to keep things up-to-date so you are ready to share your EPK at a moment's notice. Lastly, a well done electronic press kit will help show journalists that you understand their needs and this will ultimately help you to develop stronger relationships with the press you're pitching. And one thing we know is that leveraging your contacts is a surefire way to generate leads!
Have you made public relations a priority in your content marketing efforts? If so, were you tasked with creating an electronic press kit? Let us know if a specific format worked for you or if you have other best practices to share.