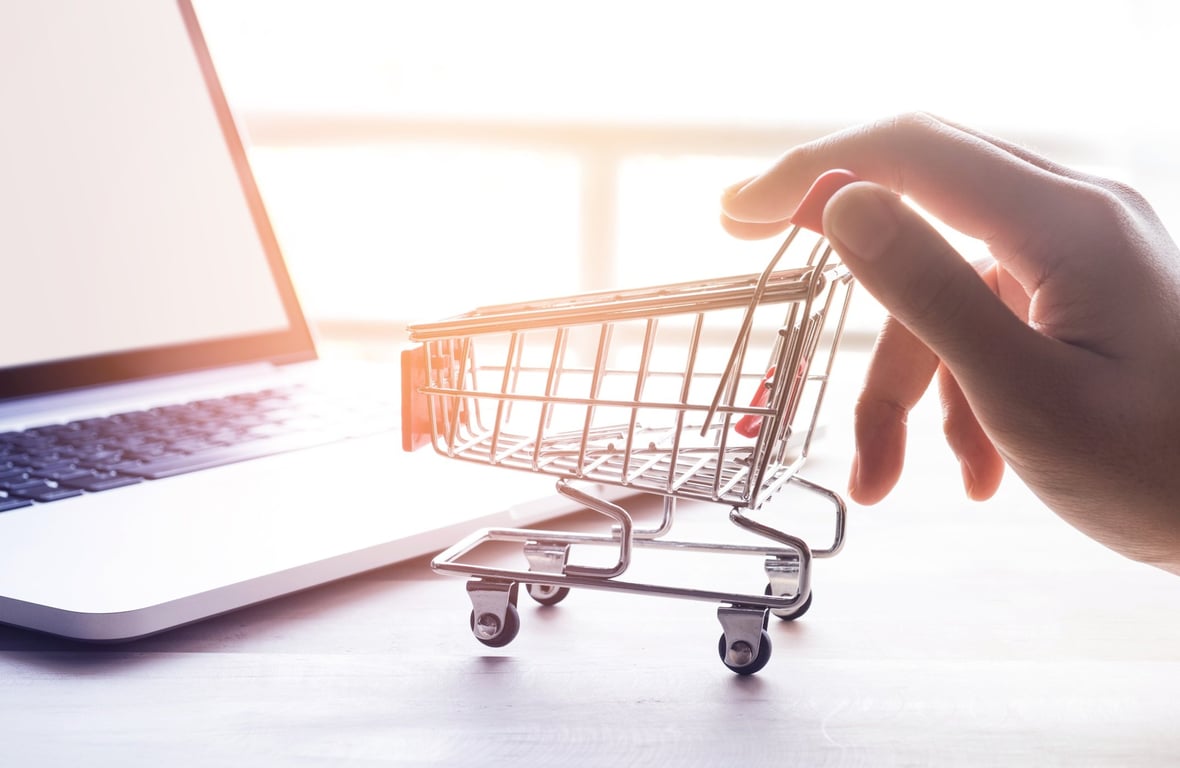 9 Proven Ways to Convert Your Abandoned Carts
October 11, 2017
---
If you are operating an e-commerce business, abandoned carts probably aren't a new subject to you. An overwhelming 69.23 percent of e-commerce shoppers abandon their carts. Some abandoned carts are unavoidable—think the "just browsing" visitors. However, a large percentage of abandoned carts still have a high probability of converting into a customer. Below are nine tried-and-true ways to convert your abandoned carts:
1. Retargeting through AdWords
Retargeting, also known as remarketing, is an extremely effective way to reach people who have already visited your site and browsed your products. With AdWords remarketing, you can provide potential customers with a relevant message across the Google Display and Google Search Network. This strategy uses cold, hard data to specifically target either abandoned cart shoppers or anyone who has visited a specific page that you've added the remarketing pixel to. Once the pixel is added to a webpage, AdWords will put a cookie in users' web browsers, thus allowing you to show them ads once they leave your site. There are several ways to build a remarketing campaign in AdWords—it all depends on your own goals and strategy—but here are the basics of setting one up in your AdWords account:
You'll need to build an audience that you want to target and set up a remarketing list in AdWords.

Put the remarketing pixel code on your site.

Set up your ad group and create the necessary text or image ads that you want to use in your campaign.

Set the group or campaign to target that specific audience in the "Audience" tab in the interface.
I would suggest placing a higher bid for these ad groups because the audience is of higher value to you and are further down the funnel than the general audience you are targeting with your other campaigns. If you are new to AdWords or remarketing, start small; don't set up a ton of different remarketing lists. Start with one list and one variable, test it out, and then make determinations for how you want to further segment and build out other remarketing lists. However you set your strategy, at the end of the day all that matters is that your audience is converting. Make sure you have conversion tracking set up, and continually monitor your campaign for success.
2. Facebook remarketing
Facebook remarketing is much like AdWords remarketing and can be used either in conjunction with or in place of the AdWords strategy. The biggest difference between the two is determining where your target audience is most likely to be. If you have an audience that you know uses Facebook, this could be a better option than Google remarketing. It really all depends on your specific circumstances.
Here are the basics of setting up a Facebook remarketing campaign for shopping cart abandonment:
Much like the remarketing pixel, you'll set up and add the

Facebook pixel

to your website.

The Facebook pixel will start to track events (you can set it to track when a person visits the add-to-cart page or when someone clicks "submit" on the add-to-cart button).

Create a custom audience that correlates with the events you've set up.

Lastly, create personalized ads.
For some businesses, setting up Facebook ads is a bit simpler and less complex than doing this in your AdWords account, and for those that don't even have an AdWords account, Facebook remarketing is a great alternative and, in some instances, the best option for remarketing to your audience.
3. Old-school direct mail
In the age of mass digitization, companies often forget about the techniques that have been around for many decades, including direct mail. According to CPC Strategy, direct mail is the second-largest ad spend next to TV and has the highest response rate of any purchasable media. Furthermore, Merritt reports the following stats:
73 percent of all consumers say that direct mail is their preferred media for advertising.

70 percent of Americans think direct mail is more personal than internet advertising such as email and social ads.
With those statistics, it's hard to argue that direct mail isn't a viable marketing strategy for your e-commerce store. Here are some ideas for creating your postcards:
Add an image of the product shoppers had in their carts. If they had multiple, choose the biggest-ticket item.

Test different-sized postcards and see what converts best.

Handwrite the shopper's first name.

Test different messaging to include on the address side.

Test different stamps.

Try bright colors that will stand out in mailboxes.

Offer an incentive/coupon code to easily track the success of your campaign.
4. Personal email outreach
It's not news that people are inundated with email and often skip over the generic, mass e-blasts that many companies are still sending out. However, studies have shown that open rates improve when consumers see that the email has come from a real individual. Taking it one step further, there's an even greater chance that your email will be opened if an actual person is sending the email rather than it being sent automatically from your CRM. This tactic works for several reasons:
Your potential buyers will feel extra special that you chose them to reach out to.

You will enlist trust in your buyers, who now know they are dealing with a company with real people behind it.

You're standing out from your competition—when's the last time you received a personal email from a company?

You have the option to include a direct link to the product shoppers had in their carts, thus making it extremely easy for them to complete their purchase.

You are now directly connected with potential buyers and can resolve any issues they may have had with your site that hindered them from making a purchase.
This strategy isn't automated, but if you make yourself a template that can be customized from person to person, and if you are trying to convert more leads, this is a fairly easy way to do so.
5. Personal phone call
Although this tactic does require more human capital and time than most of the others mentioned in this article, it can be effective toward getting people to make a purchase. At this point in the funnel, potential buyers have most likely given their phone number during their journey on your site. Though it's not realistic to hire someone to sit by the phone all day calling on abandoned carts, it is feasible to browse through all of the abandoned carts, create tiers and a priority list, and call on those shoppers who are most important.
At this point you may be thinking, "but nobody picks up the phone anymore." According to advertising and marketing advisory firm BIA/Kelsey, calls to businesses are expected to exceed 169 billion per year by 2020. These calls are 10-15 times more likely to generate a successful sale or follow-up activity than digital form submissions, which means they are more efficient in generating revenue.
A personal phone call may be the nudge a potential buyer needs to make that big purchase from you. There are several reasons why phone calls work. For example, when 1,044 people who had abandoned an online purchase were surveyed asking for the reason why they left, nearly half of the responses were due to issues with the website. Imagine if all it took to complete those purchases was a phone call and a little extra help placing the order.
6. Automated email drip campaign
Nearly 99 percent of buyers don't actually convert the first time they put something in their shopping cart. It's a shocking statistic but can happily be followed up by the fact that of those 99 percent, 75 percent will come back a second time. One of the easiest ways to keep your brand top of mind for the potential buyer is to create an automated drip campaign: a true "set it and forget it" way to get your shoppers to convert.
Most e-commerce platforms provide some type of email automation to target your abandoned carts, but in my experience, they are subpar and lack many automation features that I would want to include in my campaign. I suggest using your CRM's automation tools, such as HubSpot, to perform your email campaign.
Things you can include in your emails:
A link to the product shoppers had in their carts

A custom coupon code with an expiration date

A link directly to the checkout page

An image of the product

A phone number in case they had trouble completing their orders
7. Provide customer reviews
With all of the competition out there today, your prospects likely have many companies to choose from for their desired product or service. How can you set yourself apart from the competition? You can provide a value proposition and talk all you want about how great your company is, but it will speak volumes if your customers are doing the talking for you.
There are several ways to collect online reviews, and using an online review platform such as Trustpilot makes it especially easy. However you decide to collect reviews, ensuring your prospects can easily seek out these reviews is important. Strategically place banners throughout your website, and be sure to include review snippets on your checkout and cart review pages. This will encourage trust between your brand and buyers and can entice them to complete their purchases.
8. Provide an incentive
Evaluate your current pricing strategy, analyze the breaking points where you will still be earning or coming close to your profit margin, and develop an incentive program. There are several incentives you can offer: a dollar amount off, buy X get X free, a rewards program for buying X amount of product, and so on. My personal favorite and one that works best is offering free shipping. One e-commerce business owner reported that in 2012, free shipping had boosted his site's conversion rate by 50 percent.
The best part about free shipping is that you can strategically offer it so that you are not losing money, and in most cases, you'll earn a higher profit. Increase your AOV by offering free shipping at a minimum order threshold. If your margin is greater for certain products, offer free shipping only on those products. Make free shipping a coupon code so you can track how effective your marketing strategy is at reaching your audience.
The possibilities are endless with what incentive you decide is ultimately best for your business, but including some incentives are sure to boost conversions.
9. Optimize your checkout process
You can have the best-looking e-commerce site out there featuring the best product or service out of all your competition, but if you haven't optimized your checkout process, your abandoned carts will probably never convert. Here are several ways to optimize your checkout:
Offer guest checkout:

A quantitative study of reasons for abandonment by

Baymard Institute

found that the second-most common reason for cart abandonment was that the site wanted shoppers to create an account. Although there are many benefits to creating an account, don't make it mandatory.

Offer multiple ways to pay:

Visa, AMEX, Discover, and especially PayPal make the checkout process easy and fast.

Don't hide fees:

Be upfront with your pricing and any extra fees that you are including. It's deceptive to users and breaks trust when they think they are going to pay a certain price that ends up being higher.

Reduce steps:

Don't make the process longer than it needs to be. Keep it to one page, and only require the necessary information that it will take to successfully complete the buying process.

UX design:

Keep the user experience in mind when you're designing your site, and make sure the cart and checkout buttons are easy to find.
Remember, abandoned carts are an inevitable part of your e-commerce business, but there are so many things you can do to loop potential buyers back in and convert them into happy customers. You need to test and see what works for you, because there is no "one-size-fits-all" approach. Prioritize your potential buyers, analyze what platform they prefer, and start testing out one or two different approaches until you've found the perfect abandoned cart strategy for your business.
What cart abandonment tactics have you tried that have worked for you?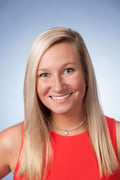 About the author
Mallory Fetchu was formerly a Marketing Consultant at SmartBug with several years of experience creating and executing a full marketing strategy for a B2B packaging company. She is thrilled to take her knowledge of inbound marketing and help companies succeed online! Read more articles by Mallory Fetchu.
Subscribe to get our new blogs delivered right to your inbox
Other insights you might like