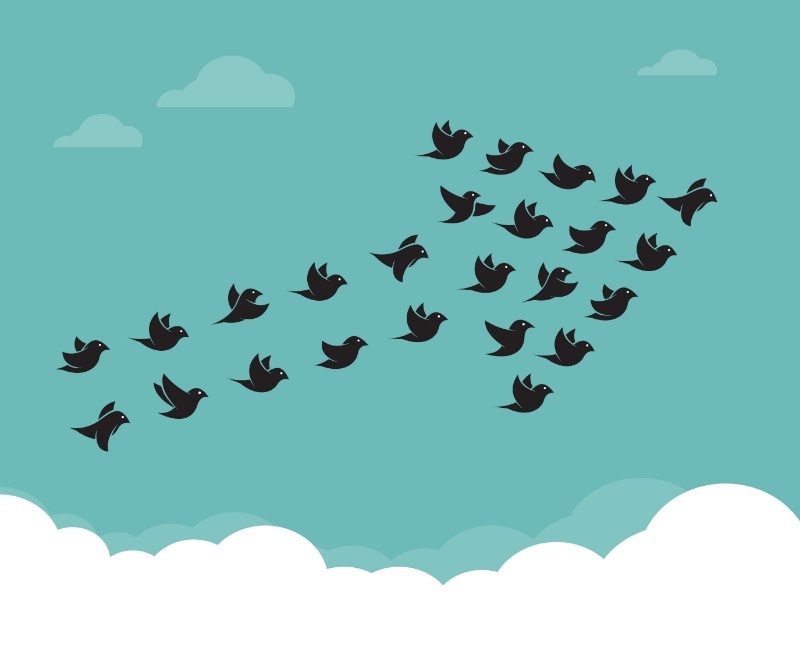 By Paul Schmidt
Moving from
WordPress
to
HubSpot
can seem to be a daunting task. From learning a new CMS to understanding how you're going to publish content on your site, it will take some time to get up to speed. Thankfully once you're all set up on HubSpot, you're using a well-oiled machine that's going to allow you to efficiently and effectively launch your marketing campaigns.
HubSpot has many resources
that will help you manage the migration from WordPress to HubSpot. After working with 100's of HubSpot customers, here are 8 mistakes to avoid when going through this process:
1. Benchmark Website Metrics:
Anytime you do a redesign or migration, benchmark your website analytics pre and post migration. This allows you to see the overall effect on your traffic and leads following the project.
If you don't benchmark before the migration, how will you know how the migration affected your website performance?
Here are a couple of benchmarks that I would recommend:
Measure the number of indexed pages in Google Search Console (aka Google Webmaster Tools) so that you know how many pages are indexed before and after the migration.
Measure your traffic and leads by channel from Google Analytics or Hubspot's Page Performance Report.
Export a complete list of all of your crawled pages before/after the migration so you can check on proper redirects and other indexation issues.
2. Import WordPress Blog Articles Before DNS Changes
HubSpot created an easy to use
blog import tool
which allows you to export your posts from WordPress and import them into HubSpot. Make sure that you complete this import process before you move your entire website domain over to HubSpot CMS. This will make it much easier so you don't have to go into your old servers to find your blog posts and then try to move them over to HubSpot. The blog import tool will save you loads of time.
3. Tracking Codes/Scripts:
It's important that all of the tracking scripts are also brought over to the HubSpot CMS. I've encountered several migrations where everything but the tracking scripts were brought over...so just double check to insure you don't lose external tracking data. These types of tracking scripts could include Google Analytics, AdSense, retargeting, Adwords, Heatmap tracking, and other scripts that you have embedded throughout your site.
4. Use the On-page SEO tool in HubSpot
Once your set up on the HubSpot blog, you have access to on-page SEO tools. This tool provides you with an interactive list of recommendations to improve your ability to rank. Take advantage of this tool when you move over to Hubspot when your blog is on HubSpot. If you've ever used Yoast in WordPress, this will be familiar to you. The pages aren't optimized automatically when you move to HubSpot. Use the software to make these improvements.
5. Set Up Calls to Actions:
After you migrate over to HS, make sure you using HubSpot CTAs so that all of the existing calls to action are tracked properly. Many users of WP will have calls to action, however, many of them don't have the advanced tracking you get with HubSpot. CTAs from HubSpot allow you to customize the call to action depending on who the user is, where they're coming from, and what device they're using.
6. Expectations of CMSs:
WordPress and HubSpot are different content management systems. There are certain plug-ins and customization that is found on WordPress that does not function the same as it will on HubSpot. There will be minor differences in how the website functions and looks from one content management system to the other. Often times this is most noticeable by the marketer who is working with the website all day.
7. RSS Emails for Blog Subscriptions:
Configure your forms and RSS emails in HubSpot if you were collecting email addresses on your WordPress site. It's important that there is no interruption for your readers when you're moving from one content management system to another. These emails aren't always configured out of the box.
Here are the three steps to set this up in HubSpot:
Configure subscription notification settings within your contacts' contact properties.
Configure your subscription options within the blogs settings.
Customize and publish the RSS emails in HubSpot.
8. Webmaster Tools:
Last but not least is Google Search Console (a.k.a. Google Webmaster tools). GSC gives you a host of information about your website including:
# of indexed page
# of page errors e.g. 404s
# of impressions and clicks your website is getting on Google
Watch these metrics pre and post migration to see if there is action you need to take. If you don't benchmark, it's hard to know if you've have improvements to make.



Finally, after moving over your site from WordPress to HubSpot, install Google Search Console and

submit your sitemap

. This is an easy process as your sitemap is hosted at

YourWebsite.com/sitemap.xml

About the author
Paul Schmidt is a director of client services at SmartBug Media. He works with clients on SEO, analytics, lead generation, sales enablement, customer success and inbound marketing strategy. He previously worked at HubSpot, helping develop inbound strategies for over 200 clients. His past clients include: Travelers Insurance, Unilever, and the SABIAN Cymbal Company. Paul studied percussion in Las Vegas and got his MBA in marketing in Boston Read more articles by Paul Schmidt.
Subscribe to get our new blogs delivered right to your inbox
Other insights you might like