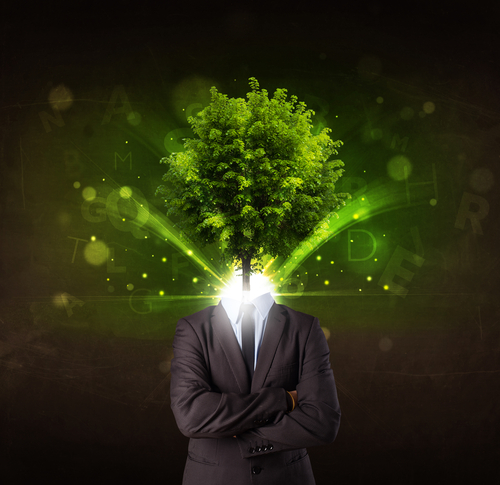 7 Signs Your Inbound Marketing Agency Knows Their Stuff
May 19, 2014
---
By Amber Kemmis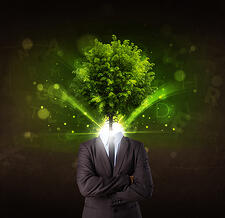 I was first introduced to inbound marketing when I was an in-house marketer myself. While I never did bring in an inbound agency and relied on HubSpot for inbound knowledge, I now wish I had done so knowing how effective an inbound agency can be. Notice how I stated that they "can be" effective. When I was in-house, I shopped around for an agency, but I was skeptical because I thought that internal people were way more qualified to run our marketing campaigns than any agency could be. Now that I work for an agency, I wish I could go back and slap myself for being so skeptical because a good agency can move the needle much faster than an internal team. I know because I've been on both sides of the fence.
However, you may be thinking, "How do I know my agency is a good one?" Well, I am here to tell you that if your agency isn't SmartBug, they aren't very good. I am only kidding. There are a lot of great agencies out there, but there are a lot of really bad ones too. Put your agency to the test by checking for these seven signs:
1. They Aren't Preoccupied with Design
If your agency is more concerned with how design looks than how that design is performing for conversions, they don't know their stuff. A website needs more than just a "pretty" design. A great agency knows that just because something looks cool doesn't mean it works to generate leads.
2. They Know the Path to Success
Inbound marketing combines all aspects of online marketing from SEO to content. An inbound agency that knows their stuff should have expertise in all things inbound including web design and development, lead generation, SEO, content writing, marketing automation, paid search, PR and media, social media, and marketing analytics. A great agency will know that the path to success first involves attracting visitors followed by conversion opportunities. Finally, they know the lead nurturing tactics it will take to close sales.
3. Branding Matters if It Drives Sales
A brand is an important aspect of a company, but it shouldn't be the sole focus. Actually, sometimes a company can try so hard to clarify their brand that they kill sales on the way. Some inbound agencies will do the same. They will spend months researching information to give you the perfect brand presence when the time and money would have been better spent working on conversion opportunities. There is nothing wrong with creating a better brand, but this will usually happen as conversions happen. An inbound agency who focuses a lot on branding may give you a great message, but they need to be able to show how that helps you generate sales. They also should never focus so much on perfecting the brand that they delay conversions.
4. They Know How to Measure Success
To me, the most important barometer to determine whether or not your inbound marketing agency actually knows their stuff is how they measure success. If success to them means you are happy or that your visits are up, I'd consider a termination. Great inbound marketing agencies know that you ultimately have to deliver results that generate revenue. Now, metrics like traffic and lead conversions are important to measure because they lead up to sales, but this should never be the ultimate measure of success.
5. They Are Experts in Using Marketing Automation Tools
Not only will your marketing agency have the marketing automation software to be successful, they will also be experts at using it. When using marketing automation that goes beyond basic website tracking, marketing automation, like Hubspot, that integrates tools like Smart Content by serving up content based on the stage in the buying cycle requires people who know how to use the tool.
6. They Can Strategize AND Execute
Providing you with a plan to inbound success will do little if you are already crunched on resources. Your inbound agency should be providing you with a solid inbound plan and also help you carry out your plan. Top agencies assigned dedicated teams to ensure you benefit from strategy and execution throughout your campaign.
7. They Have a Team of Experts
Many inbound agencies have consultants that are career agency consultants, graphic designers, and writers, but the best performing inbound agencies know that having talent with real-world marketing experience is what makes them successful. You'll likely have to teach your agency a bit about your industry, but you shouldn't have to teach them marketing. Inbound is a skill set, but without real-world marketing experience, an agency can struggle with the expertise you'll really need to put your campaign over the top.
How do you know that your inbound marketing agency knows their stuff?

About the author
Amber Kemmis was formerly the VP of Client Services at SmartBug Media. Having a psychology background in the marketing world has its perks, especially with inbound marketing. My past studies in human behavior and psychology have led me to strongly believe that traditional ad marketing only turns prospects away, and advertising spend never puts the right message in front of the right person at the right time. Thus, resulting in wasted marketing efforts and investment. I'm determined to help each and every one of our clients attract and retain new customers in a delightful and helpful way that leads to sustainable revenue growth. Read more articles by Amber Kemmis.
Subscribe to get our new blogs delivered right to your inbox
Other insights you might like