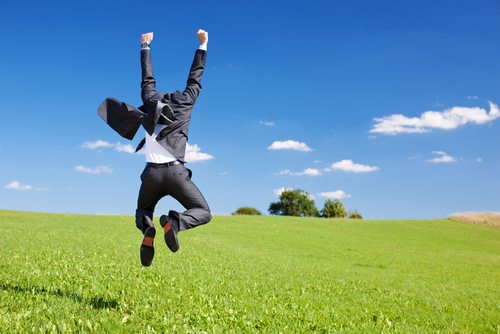 5 Ways You Can Use Social Media and PR to Maximize Trade Shows
July 23, 2013
---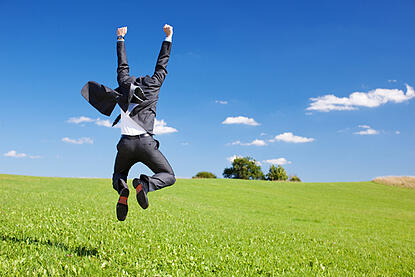 Trade shows are an excellent marketing tool that should be a part of your inbound marketing strategy. They present a productive, in-person way to increase lead generation, make sales and schmooze with existing customers. But, trade shows are an investment and the costs add up quickly:
The money you spend to get a space for your booth
The money you invest in designing the booth to make it visually appealing and to stand out from the competition
The money you spend on your own and your team's travel
The money you spend on printing out signage, brochures and other collateral
You get the point—it definitely makes a dent in your marketing budget. That's why if you're going to participate in one or more every year, you want to make the sure that you'll be getting as much ROI out of them as possible. Use social media and public relations tactics to make sure that you are maximizing your next trade show experience.
Here are 5 ways you can make those most of your trade show spend with social media and public relations:
1. Mingle with Media
Typically journalists attend most major industry trade shows. They are there to check out new interesting product and trends so they can collect content to write up. Before heading out to the trade show, email the show's organizers and ask if they are able to share a press list. Sometimes they will say no but some shows are willing to share them. If you are able to get a list, you can identify the outlets you might want to speak with advance, and email the reporter to let them know your company is attending, provide them with your booth information, and ask if they can stop by and check out your company while they are there. Try to lock in an appointment so you can be prepared to give your spiel, or at least ask if you can send them additional information so they can consider meeting with you onsite if you can't lock them in over the phone. Also, journalists in attendance will likely have a badge that says "media" on it, so look out for them and try to be a little aggressive and wrangle them over to the booth. Trade shows are a good way to get face time with reporters and give you a way to start a relationship and pitch them your news.
2. Prepare Your Press Kit and Materials To Announce New Products
Since you know that journalists will be attending the show to gather interesting information they might want to cover, you are going to want to develop a press kit you can easily hand off to them. Your press kit should include press releases announcing all new products that you are displaying, fact sheets on your offerings, images, company backgrounder, bios on important company executives, or anything else you think media should know about to get a 360 degree view at your brand. Have the press kits available at your booth, but also ask the show's organizer if there is an official press room where you should be leaving your materials. This only increases the chances of media getting your info if they don't happen to walk by your booth. If they like what they see, they could be inspired to stop by and check your company out. Its not very green to have a ton of printed collateral, so while its recommended that you have some that easy-to-takeaway (also great to have some visual materials to point to when talking to media), be sure to have all your materials available electronically so you can either put them on branded USB drives or email them to reporters easily. Most reporters prefer everything electronically now anyway.
3. Snap Interesting Pictures and Document with Video
Something we've discussed in several other blog posts is that visual content marketing is a huge trend. Trade shows actually present a terrific opportunity to get some interesting visual content for your company blog or social media channels like Facebook, Twitter, Instragram, Vine and Pinterest. Bring a digital camera or even use your smart phone to capture interesting behind-the-scenes images and video of what is going on at your booth. You should release some video and images during the show to build buzz around what you're doing there, and then save some to post after the show to maintain interest or as a post-show roundup.
4. Be Social at the Show
You should be using your social media platforms before, during and even after the show to maximize attendance. If it's a big show you can build excitement a month or a couple weeks in advance to announce you are going and even give people a sneak peak or a tease of what you will be showcasing. Then, when you are at the trade show you should be actively tweeting or posting on your various channels using the tradeshow's hashtag in your updates. Doing so will help with keyword search. After the event, you can use social media for event-recaps with images like we mentioned above.
5. Stage a mini-event or stunt at your booth
Sometimes, when you don't have a lot of "news" to report, you have to create the news by hosting some sort of mini-event at your booth or doing a stunt, demonstration, etc. Something fun, engaging, and memorable that keeps your booth top-of-mind with both prospective leads and the media. If you are a food product, have a chef making a meal with your food. If you are a beauty product, have someone notable makeup artist come in to do makeovers or if you are a cleaning product, do a creative side by side test that shows how much better your product is than another. Host a meet and greet with a person of interest in your industry or do some sort of contest. In short, do something engaging that gets people over to the booth. Doing events or stunts is a common public relaions practice because it helps to create buzz and an additional storyline to what you are presenting. If you have an interesting spokesperson or demo capture images and share on social media. If the person is someone noteworthy, be sure to mention them in your press materials and when you talk to media.
In short, you are already investing a good amount of money, time and effort into the tradeshow, so make sure you are making the absolute most of it while you are there. You can measure how well you did at maximizing your attendance through articles that result in the press, increased visits to your company website and engagement on social media. Do you have any additional social media or public relations ideas to help maximize trade show participation?

Subscribe to get our new blogs delivered right to your inbox
Other insights you might like