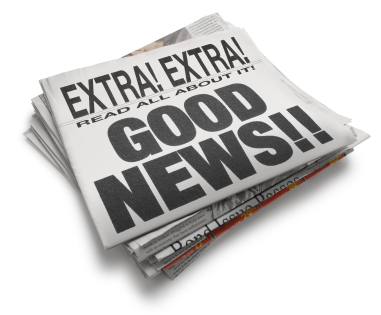 5 Effective Ways to Generate Leads with PR
November 1, 2012
---
Influencing audiences to take action has always been at the core of what public relations is all about. That's what makes PR such a great tool to improve lead generation. Here are five surefire PR tactics that can help your business generate more qualified leads.
1) Editorial Outreach
Editorial outreach is the most common and fundamental PR technique to help generate leads. When your company, products, services, management team, etc are featured in a magazine or newspaper or showcased on a television or radio news program—people (a.k.a. prospects) take notice! Editorial coverage can directly lead to more calls and increased website traffic immediately following a hit. In addition to improving lead generation, editorial placements can also help to increase conversion rates, since earned media provides your business with credible, third party endorsements. If somebody is choosing between your company and another company to do business, and they see your company featured in Forbes magazine, that can be the push they need to choose your company over the other.
2) Extending the Shelf Life of Earned Media
When you earn a great media hit with a noteworthy outlet, most companies simply post it to the "news" section of their website. However, your company can get more lead-generating mileage out of its editorial coverage by taking the following actions:
Sharing the media placement through relevant social media channels. Be sure to link back to the media outlet on Facebook or use their Twitter handle. By doing so, you may be able to get even more love (i.e. capitalize on their fans and followers) from your postings. In addition to recycling your news on social media, don't forget to reach out to your contacts to see if they've seen the news about your business—they could share your placement too!
Repurposing significant news coverage in various marketing collateral, sales materials and customer newsletters.
Creatively displaying major media placements at trade shows and conferences to add impact to your company's booth and visually showcase reputable endorsements for your products and/or services.
3) Press Releases
More and more, press releases are being used as a tool to generate leads directly from a target audience. When you issue a press release announcing a new product, be sure to insert a link to your company's website, so consumers can click directly through to your site to make a purchase or learn more about your offering. Press releases aren't just about driving media exposure anymore either, they're now meant to drive action too—such as, white paper downloads, requests for demos, etc. Press releases are relatively inexpensive in comparison to other lead generation marketing initiatives, offer direct access to audience via numerous channels and come with built in analytics.
Distributing press releases via wire services like PR Newswire and PR Web is an effective way to improve search engine optimization efforts, which also helps to generate leads. Once you distribute your release, it is then picked up by search engine news services (i.e. Yahoo News), news organizations and publications—all of which link back to your site. Link building is key to SEO because the more back links you have, the better your ranking will be. It will also help your company get closer to the top of the list in search engine results when people look up specific key words. Improving your rankings with search engines will drive even more traffic to your website every month.
4) Participating in Events
There are numerous ways to get involved with an event. Your company could serve as a brand sponsor for an event. Depending on the level of integration, your company signage could appear throughout the event, logo and a URL link could be included on the event's website, you will have the chance to distribute materials or showcase your product/services live at the event. All of these activities help to connect your brand with attendees at the event who maybe prospective leads. Another way to get involved with an event is to have a key executive from your company participate as a guest speaker during an event. This positions your business as an expert in your field, giving you added credibility and exposure, which help generate leads. Or you could simply be an attendee at a major industry event where you know that you will have the opportunity to network with prospective leads.
5) Tap Into Your Contacts
In the world of PR, having strong relationships is of fundamental importance. Leveraging your contacts is another surefire way to generate leads! Talk to the media, brand partners, partner agencies, industry friends, etc. You never know, there might be a mutually beneficial way to promote their company and your call to action, like teaming up on an event or co-pitching a story that makes sense for the both of you.
How have you used PR tactics to generate leads? Is it a regular part of your overall marketing strategy?

Subscribe to get our new blogs delivered right to your inbox
Other insights you might like