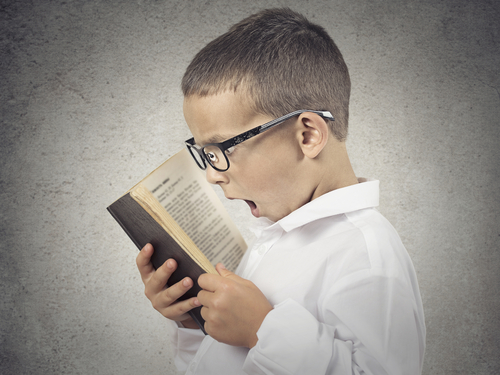 43 Inbound Marketing Statistics That Will Blow Your Mind
October 13, 2014
---
By Carly Ries
The 2015 planning season is upon us. Like many marketers out there, you're probably trying to figure out how to allocate your marketing budget for the upcoming year. Let's face it, you wouldn't be reading this blog post if you didn't have some sort of interest in inbound marketing, so whether you just want to learn more about the industry or convince your boss to allocate additional funds to inbound next year, below are 43 marketing statistics that will blow your mind about
inbound marketing
.


Why You Should Get on the Inbound Marketing Train
I can talk to you all day long about how great inbound marketing is for your company (trust me, I get excited and could really go all day), but let's leave it to the facts below to speak for themselves:
5. Websites with 51 to 100 pages generate 48% more traffic than websites with 1 to 50 pages (HubSpot).
6. 61% of consumers say they feel better about a company that delivers custom content and are also more likely to buy from that company. (Custom Content Council).
7. Nearly 60% of marketers have already adopted inbound strategies (HubSpot).
9. Inbound marketing costs 62 percent less per lead than traditional outbound marketing (Mashable).
Why Blogging Should be a Key Focus in your Marketing Efforts
No, blogging isn't just for mommies and foodies. In fact, blogging can be one of the greatest assets to your marketing efforts. Here are many reasons why:
10. Companies that blog generate 126% more leads than those that don't (HubSpot).
12. 43% of marketers generate customers from their blog (HubSpot).
13. 82% of marketers who blog daily acquire customers from their blog (HubSpot).
18. B2B companies with blogs generate 67% more leads per month on average than non-blogging firms. (Social Media B2B).
20. B2B companies that blog only 1-2x/month generate 70% more leads than those who don't blog. (HubSpot).
21. Companies that increase blogging from 3-5x/month to 6-8x/month almost double their leads. (HubSpot).
22. An average company will see a 45% growth in traffic when increasing total blog articles from 11-20 to 21-50 (HubSpot).
Why it's Important to Convert Site Visitors into Leads...And Then Some
If you talk to an inbound marketer, chances are the importance of landing pages and gating your content will come up near the beginning of the conversation. Why? It's an easy way to gain more leads while establishing authority in your field. You benefit because you'll obtain a visitor's contact information and they benefit from reading your amazing content. It's a win-win situation. Once you get those leads, make sure you take good care of them so that you can eventually turn them into customers. Here are a few stats that demonstrate why lead conversion and lead nurturing are important:
23. Nurtured leads make 47% larger purchases than non-nurtured leads. (The Annuitas Group).
Why You Should Care about SEO
Sick of inbound marketers obsessing over keyword research and SEO best practices? Trust us, there is a method to our madness, and here's why:
27. SEO leads have a 14.6% close rate whereas outbound leads have a 1.7% close rate (HubSpot)
28. 87% of people today use a search engine and 78% use it to do searches for products and services (HubSpot).
30. 68% of all organic clicks go to the top three search results. (eConsultancy)
31. 75% of search engine users never scroll past the first page of search results (HubSpot).
33. 70% of the links search users click on are organic—not paid (HubSpot).
Time to Get Social
A while back I heard a person say social media is dead...but nothing could be further from the truth. Sure, it's harder to get people to view your content on Facebook organically now, but there are SO many other things you can be doing on social that will help your business. Let's take a look some of the stats:
35. 93% of marketers use social media for business. (WordPress Hosting SEO)
39. Companies with 51-100 Twitter followers generate 106% more traffic than those with 25 or fewer (HubSpot).
40. Social media has a 100% higher lead-to-close rate than outbound marketing (HubSpot).
The Importance of Email
The number of email addresses continues to grow substantially year over year. You need to make sure you are hitting the inboxes of your buyer personas and delivering the content they want so that you stand apart from all the other emails that fill their inboxes daily. Below are some startling facts that show just how huge email is and why you need to take advantage of it.

Mind blown? These numbers just skim the surface of how impactful inbound marketing can be. What other statistics would you add to this list?

About the author
Carly Ries was formerly a Senior Inbound Marketing Consultant for SmartBug Media. With over 7 years of marketing and account management experience, Carly helps clients develop and implement inbound marketing strategies to grow leads, conversion, and revenue. Read more articles by Carly Ries.
Subscribe to get our new blogs delivered right to your inbox
Other insights you might like