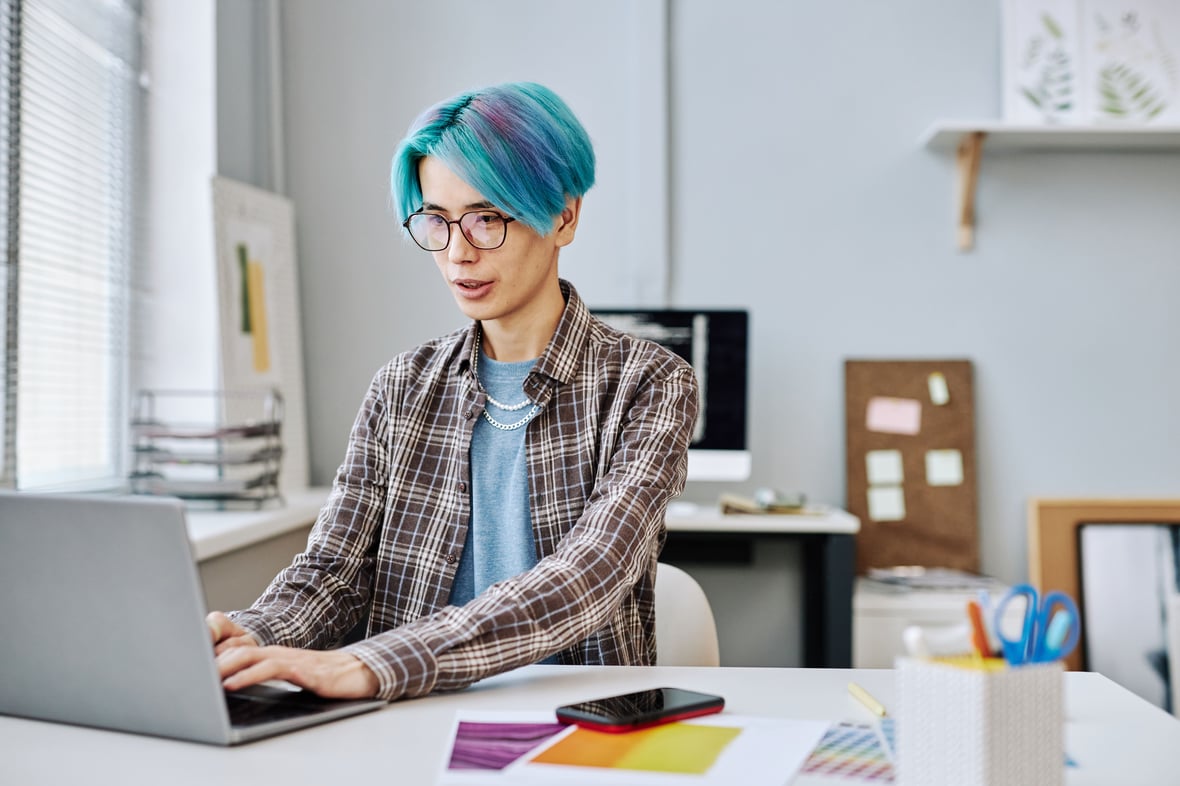 By Kira Renee
Product photography. Accurate pricing. Clear descriptions. They're all vital pieces, but no single one of them completes the e-commerce website puzzle.
You have to keep the broader user experience in mind to not only create a consistent, enjoyable experience but also anticipate user needs at every step of the purchase journey. That's because it's like playing dominoes: User experience directly impacts your conversions, which directly impacts revenue.
See how this comes into play when you use Shopify. We'll start you off with four tips to elevate your Shopify user experience.
1. Build Sales Funnels
Your website isn't just your website, and a landing page isn't just a landing page. Each has specific goals: to get leads to become customers—or, if they are customers, to keep their interest—and generate revenue. So approach these assets as part of your sales funnel.
This means thinking about all the types of users you're attracting and what they're trying to accomplish, plus asking some questions:
Who's searching for us?
What are they looking for?
What content do they need?
The key is to build the experience around where users are coming from or where they are in the buyer's journey.
Focus on the Buyer's Journey
In Shopify's own terms, the buyer's journey has three stages: inspiration, information, and intention. Where do your leads stand?
Inspiration
Users in the inspiration stage are just beginning the buying process. As a result, they may not even be thinking of buying yet, but you can still plant seeds to encourage them and build trust through content such as blog posts or curated collections.
Information
While they're making progress, users in the information stage are deep in the trenches of the buying process, so they're probably still weighing purchase options based on their wants and needs. What you can do through the right UX is educate them and help them find something to meet their needs via product comparisons and features such as filtering and sorting.
Intention
Every journey has an end, and by the intention stage, users are just about ready to pull the trigger, so they've specifically come to your site to make a purchase. The best way to enhance the experience at this point is to make it as easy as possible to buy. Features such as advanced search, try-before-you-buy, and loyalty programs can go a long way.


2. Prioritize User-Centered Copy
Does the information you provide over the course of your Shopify user experience actually help those users? Guide the experience with the right words to put them on the best path.
Set Expectations
Users don't want to wonder if a certain page or product is going to meet their needs, so make it a no-brainer. This means clearly labeling navigation and links, distilling the most important information above the fold, and providing product details.
Direct Users
An experience on your site is often deeper than click-and-buy. Should users do more digging first? You can point the way with helpful links and calls to action to address their needs and guide them toward a purchase.
Provide the Voice of the Customer
Get to know your customers. By doing so, you can better answer their questions and drive purchases—plus foster trust and loyalty and gain new business. That might mean sharing a survey and using its results to influence your UX or product or requesting reviews to use as social proof on your website to entice customers. Whatever you choose, you can use this valuable feedback to address users' needs on your website and speak their language.
3. Set Up Intuitive Navigation
Mega menus, product categories, filtering—oh my! They all work together to make it easier for customers to find what they need, but there's even more to intuitive navigation.
Deploy Simple Features
Clearly labeled links are great, but so are diverse options that make it easier for users to move about your entire site. Sticky search headers can follow users as they scroll, and navigation menus with drop-downs and submenus get users from point A to point B in a few clicks. You can even use sliders that rotate through information you want to showcase.
4. Don't Forget Mobile
Just about every customer has a computer in their pocket—use it to your advantage. Many contemporary customers shop on their phones, so you need to make the Shopify user experience on mobile smooth sailing.
Design for Mobile First
One helpful thing is that all Shopify themes are responsive out of the box. As a result, you don't have to do as much heavy lifting to account for different devices. Still, it doesn't hurt to keep a mental checklist of basic elements the mobile version of your site should include, such as:
Hamburger menus that collapse by default and expand upon tap to ensure an organized layout
Swipe functionality to move between screens, sliders, and sliding navigation
Payment options beyond credit and debit, such as PayPal, Apple Pay, Google Pay
Keep Accessibility in Mind
Domino's opened Pandora's Box a few years ago when a would-be customer took the brand to task—and to court—over problems ordering from the pizza company's website. The lawsuit was important because all users need to be able to navigate the web with a similar level of effort. To that end, your Shopify user experience needs to comply with both the ADA and WCAG. On mobile, this means a few key considerations:
Adequate contrast for colorblind and visually impaired users to distinguish between elements
Alt tags for visually impaired users who use screen readers to read website elements aloud
Simple content for those using screen readers or who have cognitive impairments to easily process information via short paragraphs, sentences, and lists
Bear in mind, accessibility is a must on any device—and this is just a starter list. The SmartBug blog has more tips for accessibility.
Strategies to Consider Along the Way
How can you iron out the kinks in your UX efforts? Check off a few boxes while you work to enhance your Shopify user experience.
✅ Competitor Analysis
Get insights into your competitors' strengths and weaknesses. This might include their current offerings, prices, customer base, and even market opportunities.
✅ Analytics Review
See what pieces of the website and Shopify user experience need improvements by identifying and tracking traffic, browsing habits, engagement, and conversions. Specific metrics may include:
Pageviews
Exit rates
A/B testing
And more
✅ Content Audit
Find issues and leverage opportunities for better content. This means comparing what's performing well versus what isn't, determining if your content is relevant and helpful to your audience, and exposing redundant content and gaps in content.
✅ User Research
Get the customer perspective. Doing so could mean engaging in user testing where you monitor users as they interact with your site to collect feedback or conducting interviews to get subjective feedback from users and understand pain points.
Learn How to Improve YOUR Shopify User Experience
From reframing how you craft pages to focus on the buyer's journey to accounting for the mobile experience, a few simple steps can do wonders to improve your Shopify user experience. And pairing those with tried-and-true strategies lights the way for success, too. Download our Shopify UX Lite Audit Checklist to learn where you have room to improve and gain additional insights to get the job done.

About the author
Kira Renee Kira is our E-Commerce Product Marketing Manager at SmartBug. She believes in a people-first and data-driven marketing approach. Previously working with many reputable e-comm brands, building their online brand presence and teaching companies how to enhance their marketing strategy to be customer-centric. When she's not creating a stellar marketing strategy, you can find her enjoying a crisp sour beer surrounded by her hundreds of plants and receiving cuddles from her Labradoodle. Read more articles by Kira Renee.
Subscribe to get our new blogs delivered right to your inbox
Other insights you might like