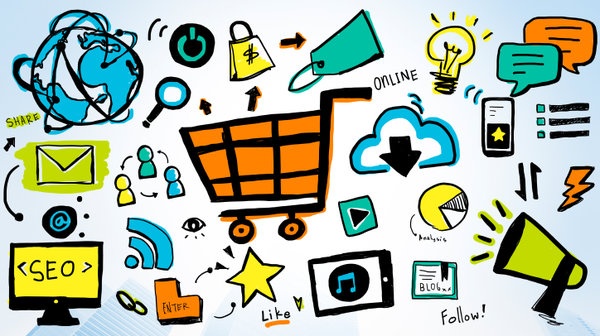 15 Tools Inbound Marketers Shouldn't Live Without
October 22, 2015
---
By Aaron Riddle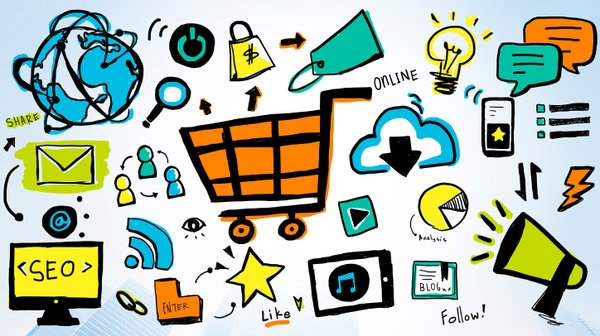 Inbound Marketing is vastly becoming more apparent into multiple industries. Since the the term was first coined in 2005, it has grown from a "nice to have" to an "absolute need". Managing these efforts can sometimes be overwhelming and having the right tools in place can help maximize your continued efforts.

While there are many tools out there, here's 15 tools Inbound Marketers shouldn't live without in their day to day:


Analytics/Performance
1.Google Analytics
If you are a marketer, you have used or have heard of Google Analytics at some point. It's hands down on the most versatile (and FREE) analytics platform out there. You are given an amazing opportunity to start reporting on visitors in your website and begin seeing the conversion paths for your customers, giving you the data you need to spearhead, discover and optimize your marketing efforts.

2. Google Search Console
Google Search Console (formerly Google Webmaster Tools) has been a staple for many marketers over the years. With the removal of keywords from Google Analytics a couple of years ago, Google Search Console was one of the few tools to analyze keywords coming into your website. It's still a great tool for keyword research, discovering and fixing 404 pages and diagnostic information for your website.
3. HubSpot
HubSpot is an Inbound Marketing tool driven to help maximizing your marketing efforts. With tools ranging from their built-in CRM, Content Management System and Landing Page/Email efforts, HubSpot gives you all of the right tools you need in one place.
4. Moz
With your Inbound Marketing strategy, you know that your keyword research and optimization as one of your most important initiatives. Moz is the best tool for staying on top of your existing keywords, optimization tips and trends for discovering new keywords. While there is a cost in place, this tool is a no-brainer for your SEO strategy.
Design
5. Canva
Are you lacking a designer in your organization or just don't have a knack for Photoshop or modern design tools? Canva is a free online design tool that can help you put together marketing materials with ease. Whether you are looking to do an Instagram, Facebook or Presentation Design, there are stock dimension sizes ready to go, or design within custom dimensions that work best for your marketing materials.
6. HTML Color Codes
Have you ever had some last minute design work before a project goes live or have had to update old Calls-to-Action (CTAs) with no style guides in place? HTML Color Codes can grab every color from your existing images with just a quick upload. This is an extremely helpful tool when updating and creating new marketing collateral without an existing style guide or documentation in place.
7. Paletton
Paletton is another great design tool for marketers who lack in overall design. By typing in your main color of your organization (RGB or Hex Code), you can find color palettes that mesh well with your main colors, along with darker and lighter tones of each palette. This is great when you are looking to do a website refresh with a bit of color or completely start fresh with a new color scheme.
8. Picresize
From someone that has had to crop, resize and adjust many images over the years, I'm glad that Picresize has been there to help me every step of the way. With the ability to resize images to all of my marketing modules while keeping the best aspect ratios, crop out any unwanted space and reduce the file size for better image uploading, it's a go-to for Inbound Marketers producing loads of content on an ongoing basis.
Project Management
9. Evernote
Evernote is an all in one modern workspace. You can write notes and checklists, organize all of your favorite web articles and photos and use for project management tasks and deadlines with your team. With its flexibility and sustainability across multiple platforms, it's a great tool to use in keeping yourself or your team on track.
10. Teamwork
Teamwork is a project management software solution built to scale with your organization. By assigning tasks and multiple projects to you and your team, you're given the opportunity to see all of your deliverables in a checklist type format, keeping your daily, weekly, quarterly and yearly deliverables on track.
11. Trello
Trello is a simple, yet effective project management tool following the agile development model. The app uses "lanes" to identify columns of where specific tasks or "cards" are in the process of your project, keeping your project organized.
Research
12. Feedly
Feedly is a great way to organize all of your RSS feeds and favorite websites into categories set by you. By categorizing your RSS feeds, you are able to view the content relevant to you in a "newsfeed" type view, cutting your web browsing and research time for future content creation. This is also a great tool for analyzing fellow industry leaders, competitors, customers and keeping up with Inbound Marketing best practices! You can easily automate sharing the content with your audience via several social media management tools.
13. Google AdWords: Keyword Planner
For identifying new keywords for your organization, there's no better place to start than Google's Keyword Tool. While you need an AdWords account to get started, it's easy to sign up and you don't have to do anything AdWords-specific to use. Once you are active, you can identify monthly searches of various keywords, discover new variations of long-tail keywords and for your PPC efforts, estimated CPC costs to help determine your future campaign spend.
Storage
14. Dropbox
Dropbox is an all in one online storage solution for your organization. You can add versioning controls and shared folders with users and non-dropbox users, giving you the peace of mind in keeping all of your documents constantly available. The ease of use from all of its platforms (mobile app, desktop, tablet) makes this a great central repository for your marketing collateral and projects.
15. Google Drive
Google Drive is a free file and online storage platform for all of your documents, sheets and presentations. Access and sharing permissions can be configured, along with a search feature of everything in your drive, saving you searching for the right document. Along with integrating with a lot of your Google products, the amount of customization, ease of use and collaboration that can be done is endless, making it an essential tool for your team.

Within Inbound Marketing, there are many tools out there to expand your efforts. Keep in mind the right tools that will fit to meet your business objectives and you should be on the right path to success.

What are some Inbound Marketing tools that you can't live out?

About the author
Aaron Riddle was formerly a Digital Project Manager at SmartBug Media. He has more than 9 years of marketing and project management experience helping organizations succeed in their digital marketing goals and objectives ranging from not for profits to large technology-based groups and businesses. Read more articles by Aaron Riddle.
Subscribe to get our new blogs delivered right to your inbox
Other insights you might like