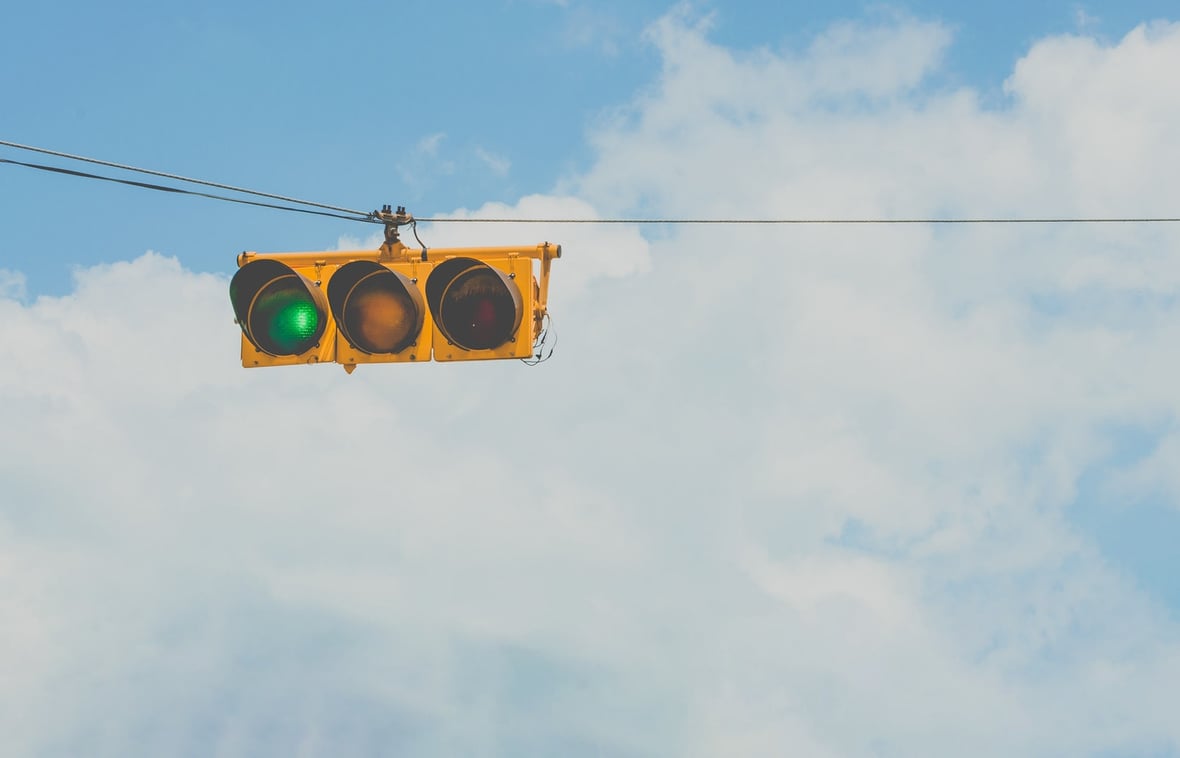 12 Trust Signals to Boost Your Conversion Rate
February 18, 2019
---
By Paul Schmidt
Your customers seek validation before they buy. The more risk involved with the purchase, the more sources of validation or trust signals they need to feel safe buying from you.


Here are 12 trust signals to boost your conversion rates:
1. Case studies
2. Testimonials
3. Social proof statistics (number of customers, number of users, number of widgets you've sold)
4. Industry association logos
5. Client/customer logos
6. Logos of publications where your company is mentioned
7. Employee certifications
8. Number of five-star ratings from industry review sites
9. Real-time social proof notifications
10. Financial trust badges
11. Social media proof
12. Partnership and co-branded logos


Here are some examples of how each of these help build trust with your prospects:
1. Case studies: The most commonly used trust signal are customer success stories. Your prospects use these to understand how similar organizations overcame a challenge like the one their company is facing. Your company should create three to five of these if you're just getting started with content or inbound marketing.
2. Testimonials: Shorter versions of case studies, testimonials provide a one- to four-sentence quote that quickly validates your brand. Testimonials can be constructed using snippets of your case studies, online reviews, or customer survey results. Video testimonials provide an added layer of trust, check out our #Inbound18 testimonial short as an example
3. Social proof statistics: Unless you're primarily selling to early adopters, your prospects are scared of being your first customer. Show your authority in your industry by highlighting the volume of customers/users you service, the number of widgets you've sold, or the quantifiable impact you've had on the world.
4. Industry association logos: Does your organization belong to or participate with any industry associations? Show your prospects your dedication to your industry by placing association logos on your home or about page. Another way to show this connection is through blog posts recapping the main takeaways from a recent industry event or tradeshow.
5. Client or customer logos: Well-recognized logos of your customers can make or break a purchase decision for your future prospects. Build close relationships with your best customers to be able to include their logos and branding on your website. In high-involvement, costly purchase decisions, your prospects need to know that legitimate organizations already rely on you.
6. Partnership and co-branded logos: One of the most impactful ways to grow your brand awareness is by partnering or co-marketing with tangentially related businesses in your industry. This can come in many formats, from full-blown product integrations to simpler marketing campaigns (within webinars, podcasts, and e-books). Similar to #5, create call-out sections, webpages, or CTAs on your website that use logos of your partners.


Here is an example of co-branding from Vidyard and HubSpot:

7. Publication logos: Your organization should have a list of all of the publication and press mentions that your company has received over time. Each publication provides guidelines regarding the usage of their logo and brand, but if possible, create an "As Featured in" section on your website that shows what major outlets your brand has been mentioned within. You don't need to have a glowing review in that publication in order to feature their logo on your website. A simple mention is enough.
8. Employee Certifications: In the high-touch service industry, your clients want to know how experienced the employees managing their accounts are. Promote the volume, breadth, and quality of your team's certifications.
9. Number of five-star ratings from industry review sites: By this point, your company should have a system in place for generating five-star reviews. Five-star reviews can be a competitive advantage if they are visible in the right places. There's a review site for every industry. Identify the most important sites during your persona interviews and showcase the volume of five-star reviews you have on those channels.
10. Real-time transaction notifications: More common on e-commerce sites, your prospects can see the instant someone else completes a transaction on your website. These notifications give the feeling that you are within a retail location and other people are around you also buying items. Give your users the feeling that others around them are also purchasing.


Here is an example from UseProof: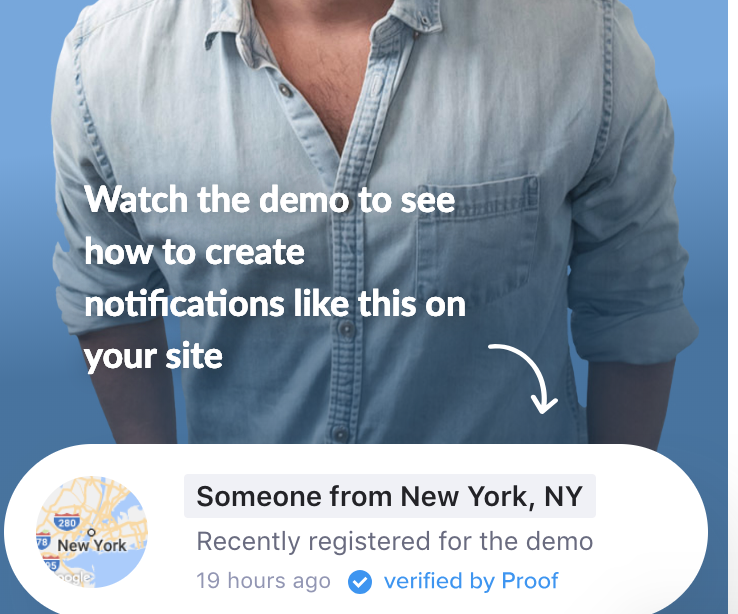 And another example from GatherUp: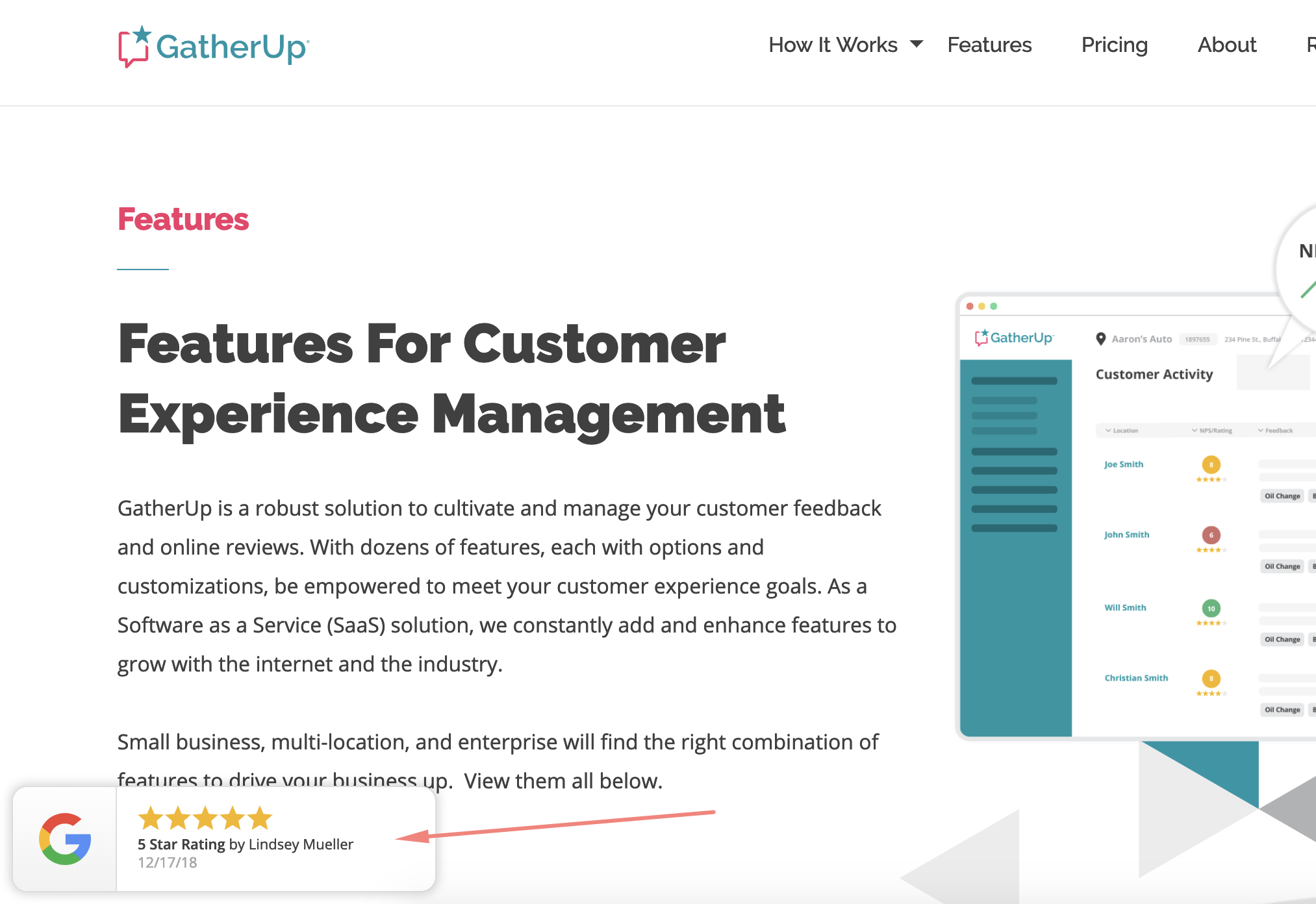 11. Financial trust badges: E-commerce websites and websites that process transactions can see large increases in conversion rates by simply showing that customers' funds are safe. This can be accomplished by showing financial security logos, badges, and security certificates on pages where the financial data is inputted. Links to your privacy policy within your form also provide an additional level of trust.
12. Social media proof: Encourage your customers to take pictures and hashtag their social media messages. This makes it easy for you to pull in images of your customers enjoying your product or service. You may need to launch a campaign to build crowdsourced social media images but the payoff can be huge if your prospects see your real customers. This proof is also effective if you sell a physical product, because it helps your customers visualize the size, color, and shape of your products in their environment.


Here is an example from Article.com: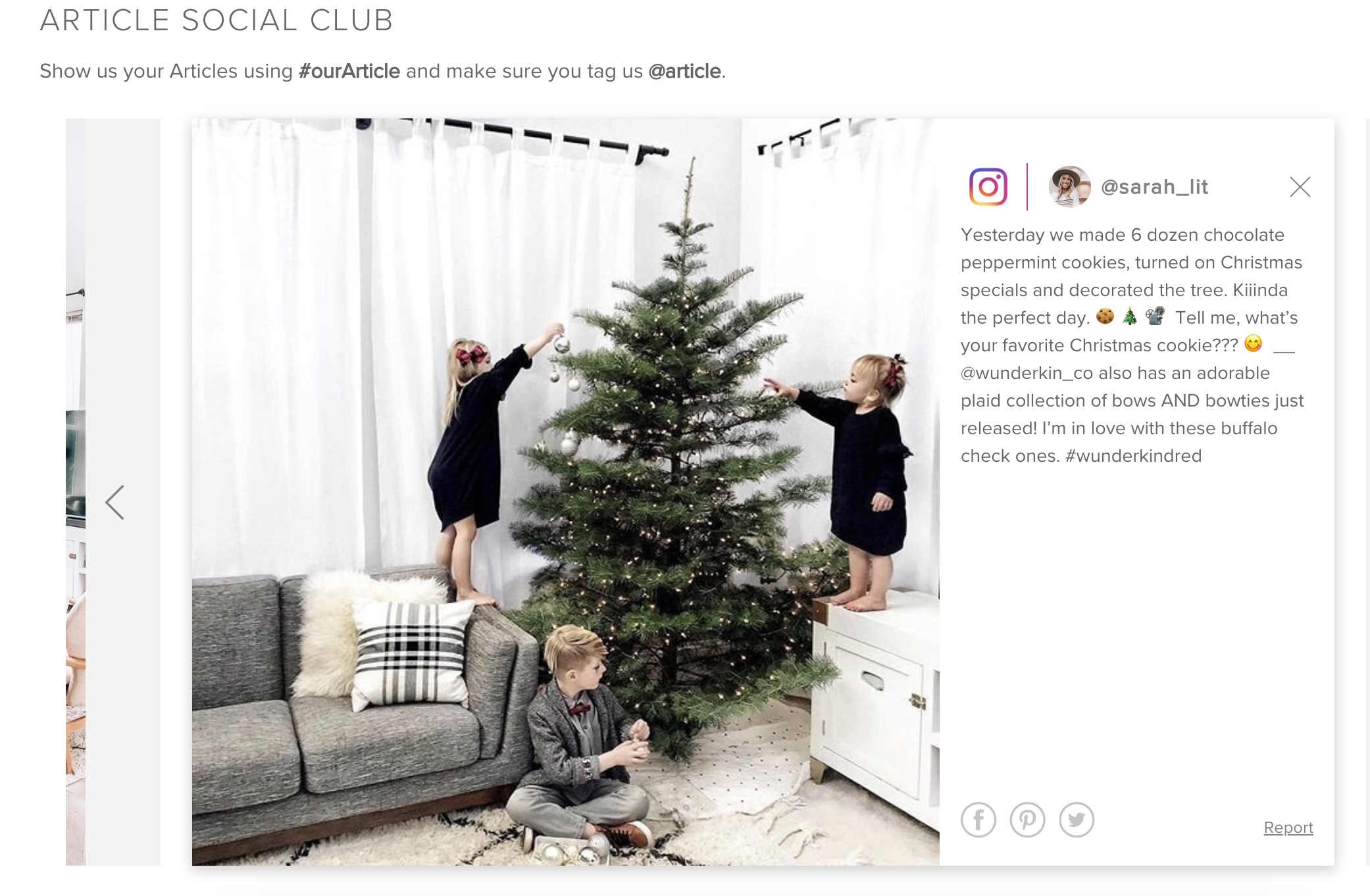 As you can see, there are several ways you can generate trust signals to increase conversions and sales. What social proof trust signals have worked well for your organization? Let us know by tweeting at @smartbugmedia or to me @drumming.

About the author
Paul Schmidt is a director of client services at SmartBug Media. He works with clients on SEO, analytics, lead generation, sales enablement, customer success and inbound marketing strategy. He previously worked at HubSpot, helping develop inbound strategies for over 200 clients. His past clients include: Travelers Insurance, Unilever, and the SABIAN Cymbal Company. Paul studied percussion in Las Vegas and got his MBA in marketing in Boston Read more articles by Paul Schmidt.
Subscribe to get our new blogs delivered right to your inbox
Other insights you might like