Zentera Systems
---
Launching a Fully Loaded, Templated Site in 9 Weeks
Background
Zentera Systems is a leader in offering solutions for enterprise organizations to streamline and secure their cloud infrastructure. When Zentera Systems approached SmartBug Media® about redesigning its website, it wanted a better site that felt more cohesive and professional—and Zentera wanted it fast. Using templates designed by our in-house user experience strategists, we were able to design, build, and launch a clean, on-brand modern website in less than three months.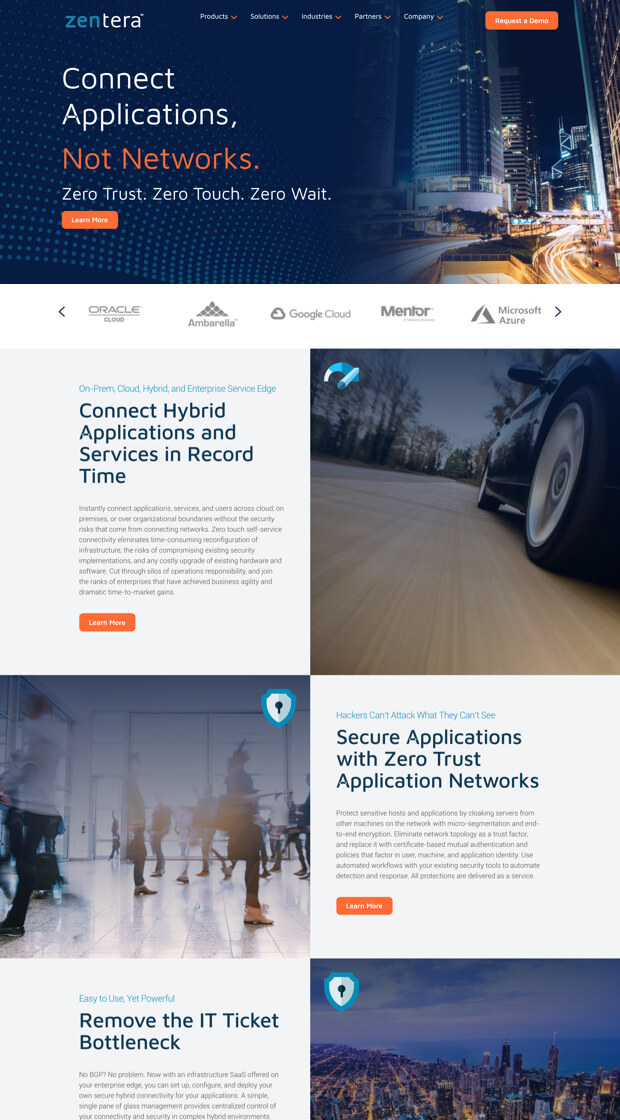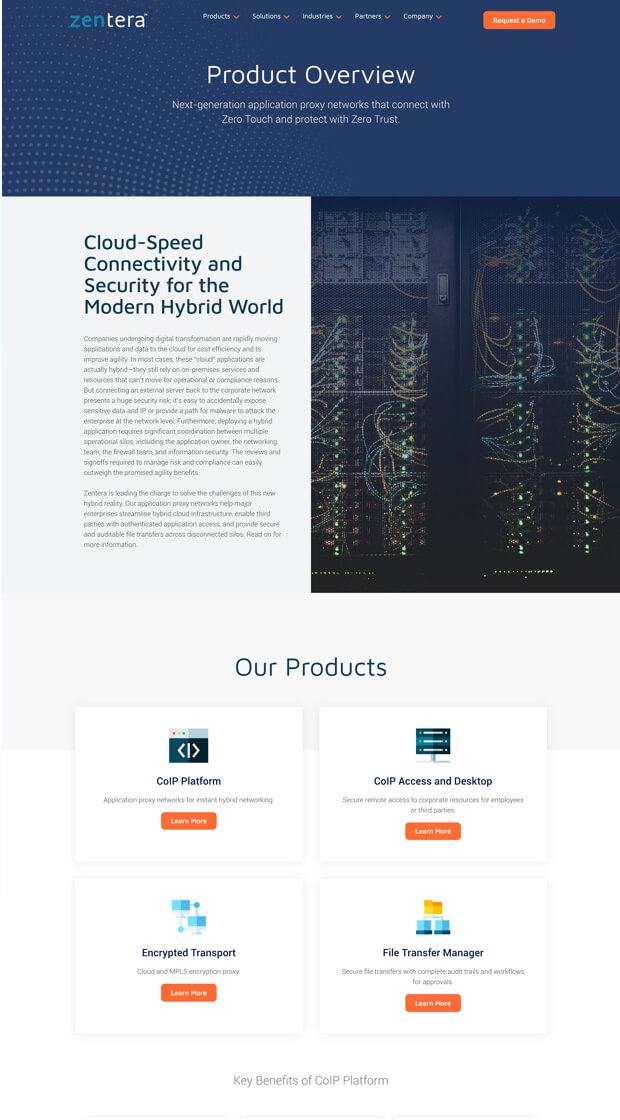 Leveraging Templates for a Quick Launch
Using our library of fully loaded, UX-driven templates, we were able to create a clean sitemap with clear navigation and site architecture in just nine weeks.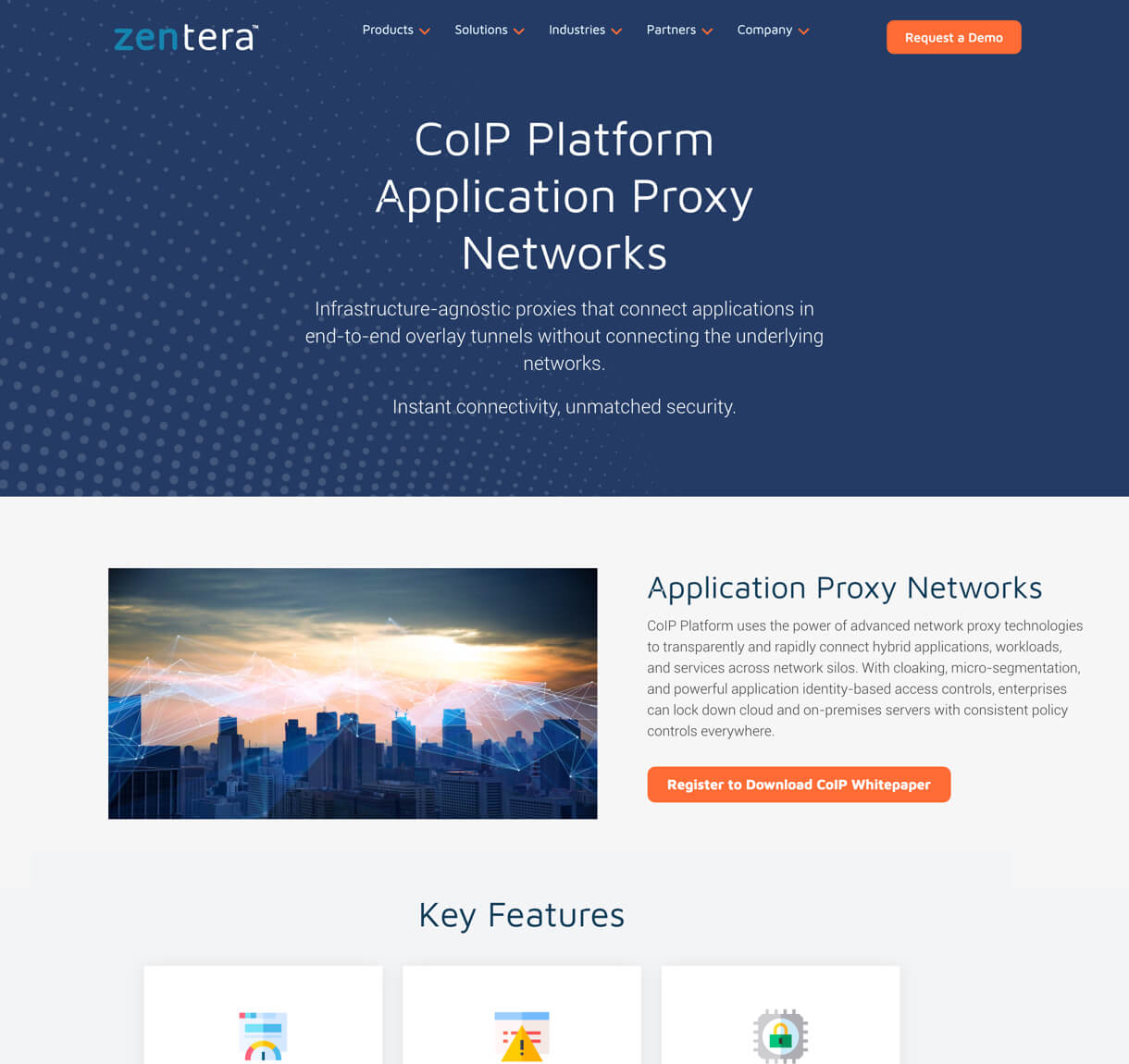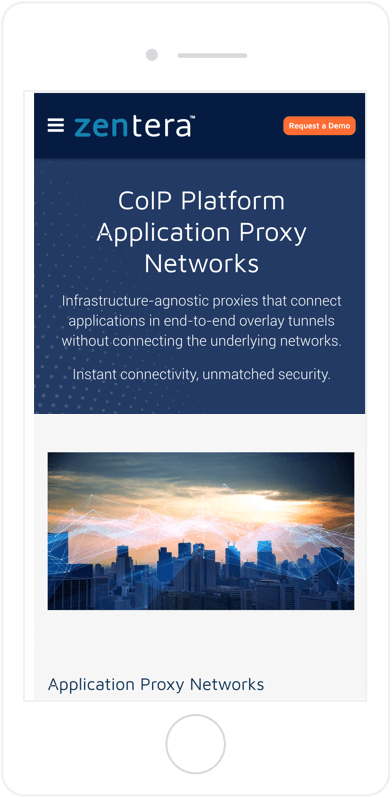 Constructing a Cohesive Experience
In order to keep the site cohesive and consistent from page to page, our design team standardized and simplified the hero section across the website.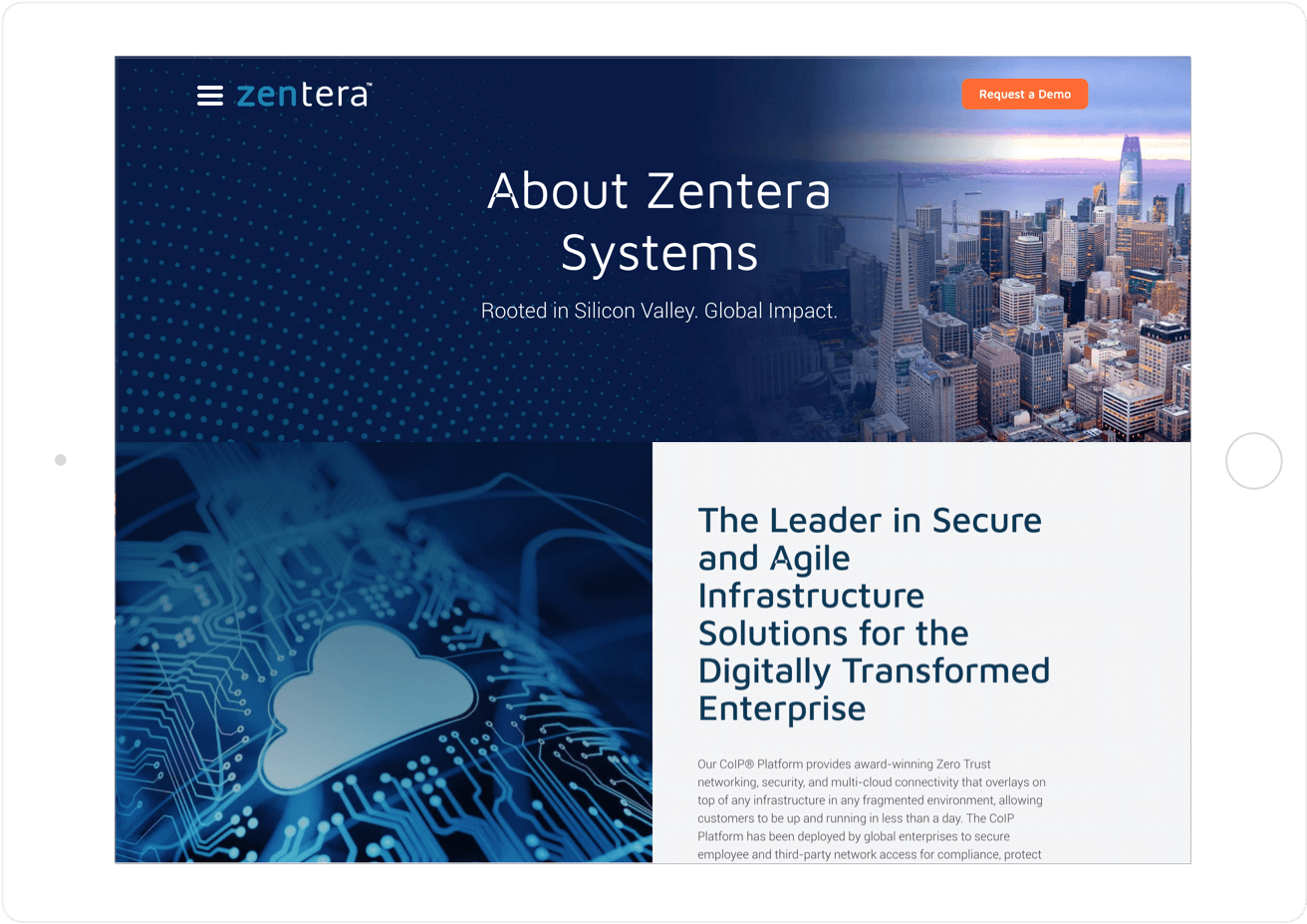 Leveraging the Color Palette
Tailoring our templates to the client's branding and color palette, we reskinned the site and implemented a dot gradient design throughout the site to play to the speed of the client's solution.