XanEdu
---
Making Life Easier for Education Industry Customers
Background
XanEdu provides affordable and accessible course materials to students by working with K-12 school districts, college faculty, college bookstores, and their students throughout the United States and Canada. The company creates, prints, and distributes custom course materials in a variety of print and digital formats, improving the student experience by making it more relevant and affordable. They engaged SmartBug® to develop, design, and deploy a new website that would align with their business goal of establishing themselves as an industry leader. Additionally, they wanted to better position their Open Education Resources (OER) capabilities to reflect their industry leadership. The result is a well-branded, easy-to-navigate site that clearly and easily shows each of their audiences how XanEdu can solve their problems.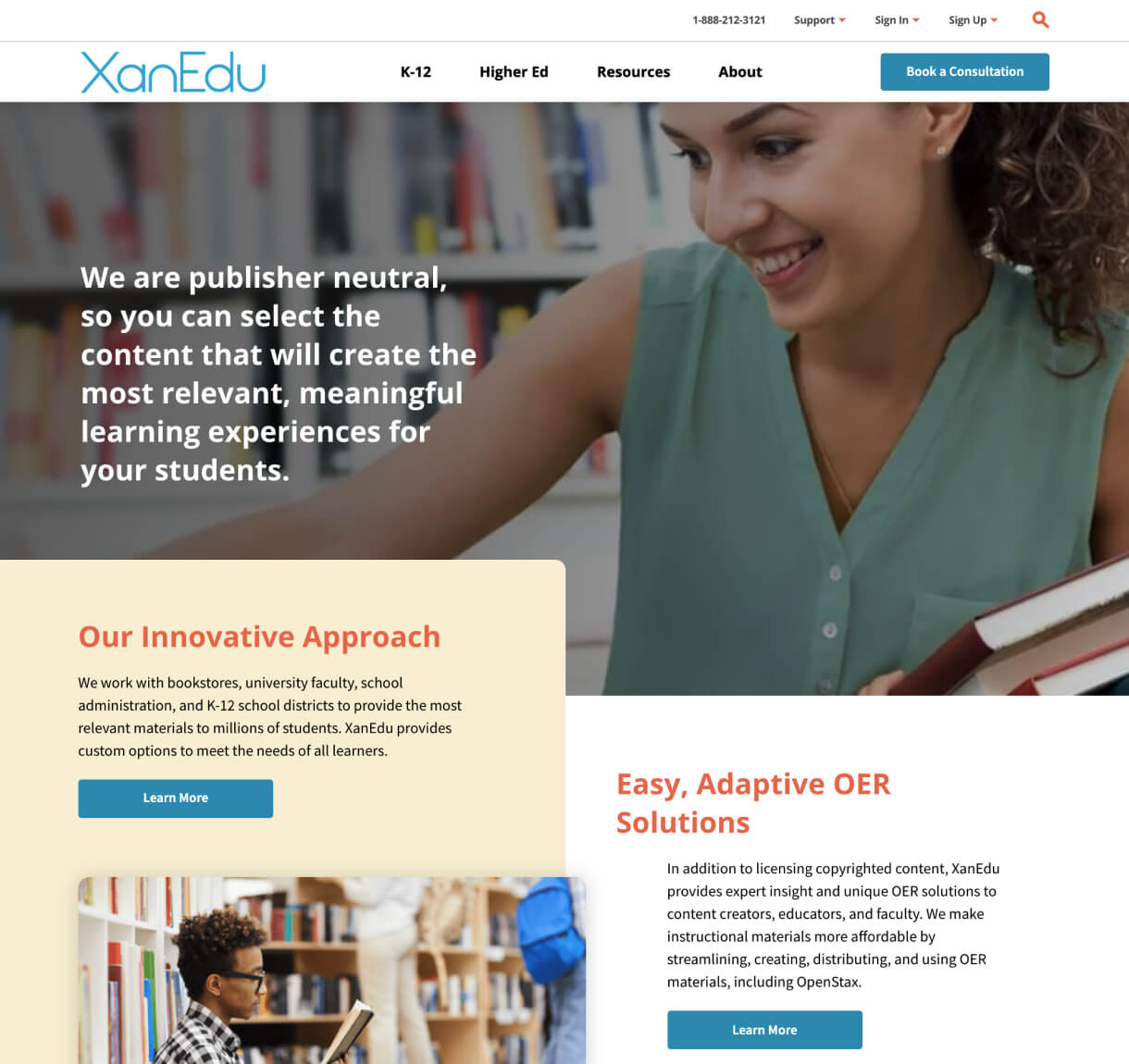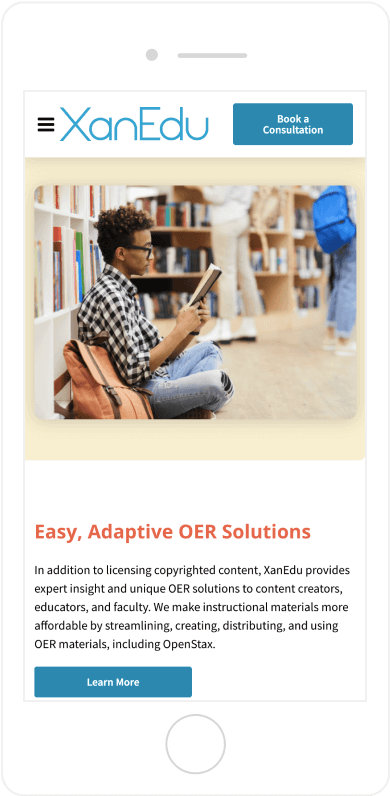 Fresh and Inviting Visual Design
We created a palette that combines warm and cool tones, making the site inviting and modern. Carefully chosen imagery aligns with the design's colors while speaking clearly to each audience.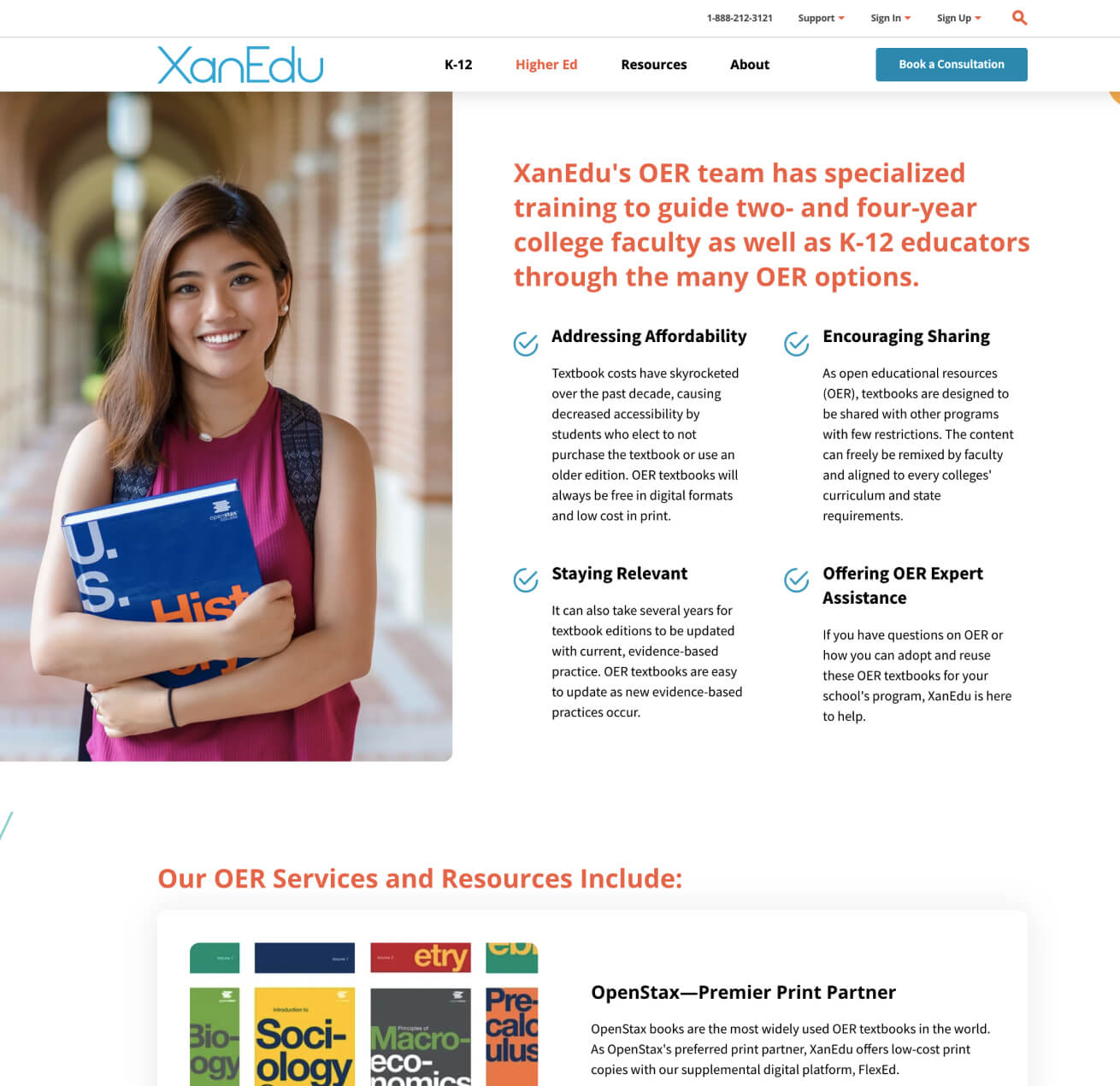 Highlighting Key Business Initiatives
We developed OER pages to align with XanEdu's goal of making it easier for customers to find the exact resources that students and other digital users, educators, OER teams, and bookstores need.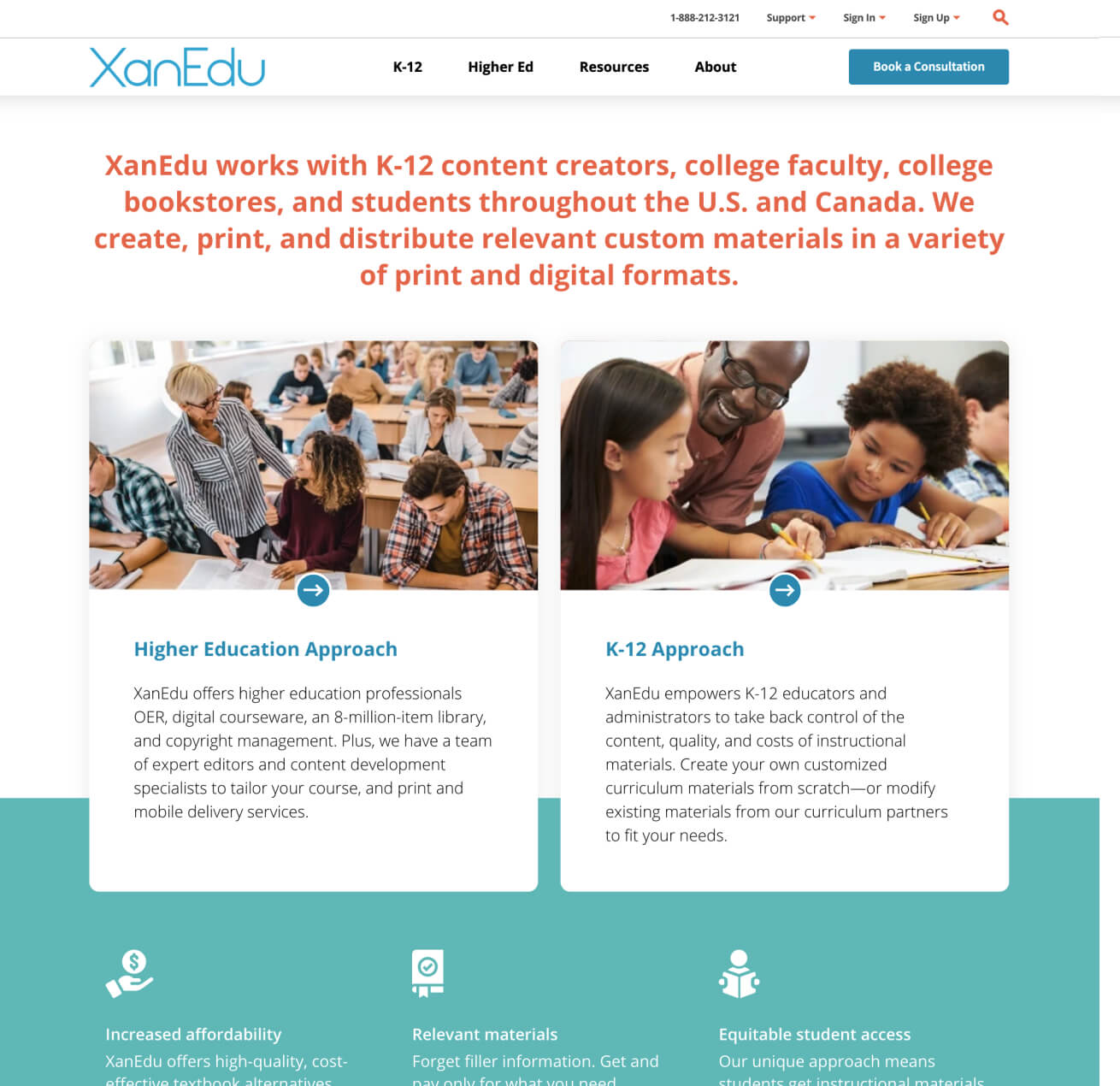 Extensive UX Strategy
We worked closely with the client to understand each of their customer persona pain points to maximize site effectiveness. This involved a deep dive into XanEdu's business objectives and personas.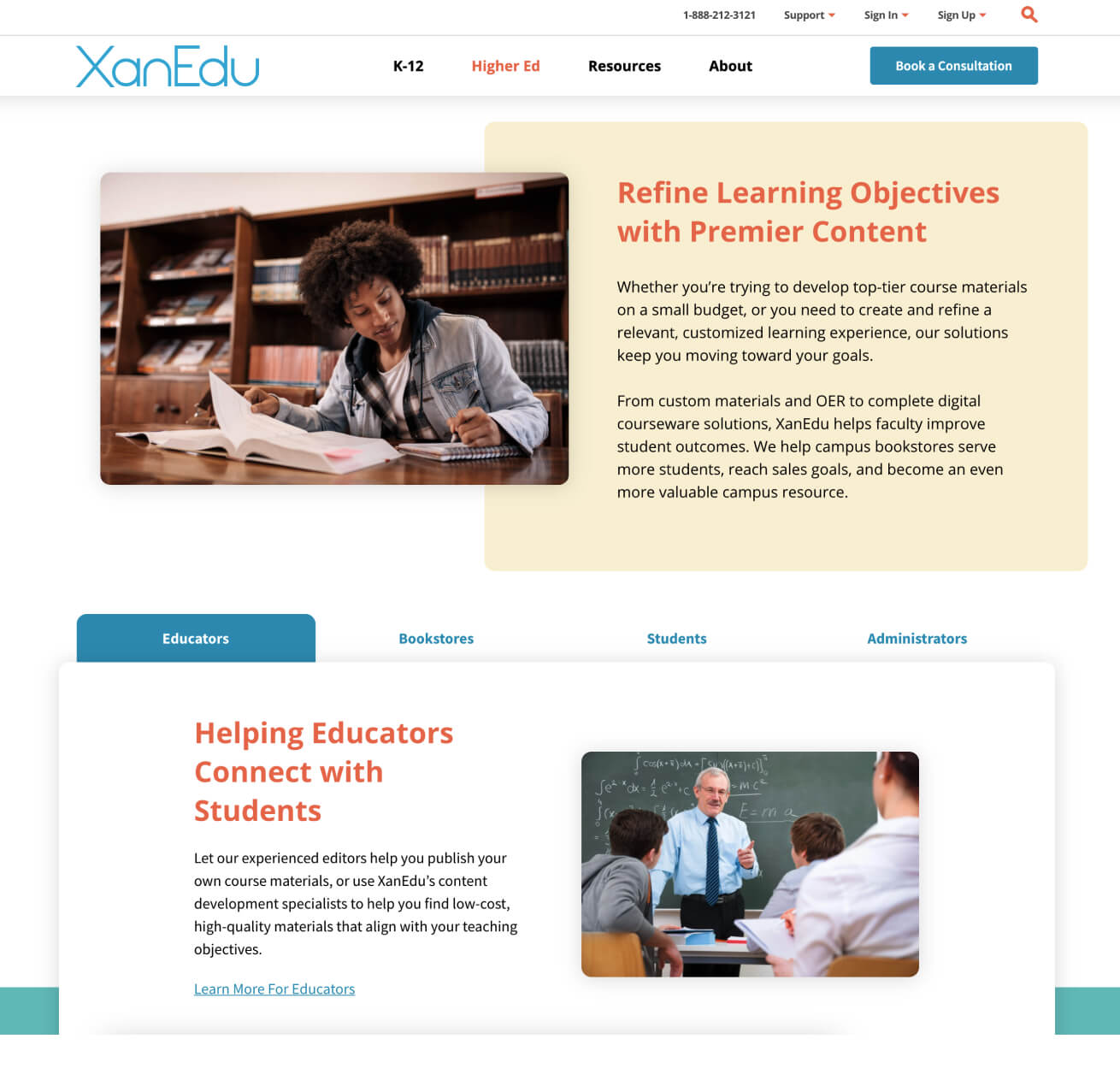 More Targeted Messaging
Taking client goals and best practices into consideration, our copy team developed a messaging plan that better highlighted offerings that solve audience problems, including the customer experience when creating custom materials.