Virtual Technologies, Inc.
---
Catapulting Virtual Display Technology into the 21st Century
Background
Virtual Technologies, Inc. (VTI) is a distribution company that sells interactive technology products and services. When the founders of VTI approached SmartBug®️, they had one lofty goal in mind: to create the company's first-ever website, which would highlight product offerings and encourage new prospects to request a demo. The result: a professional website with sleek UI, robust product descriptions, and intuitive CTAs to drive more conversions and delight more customers.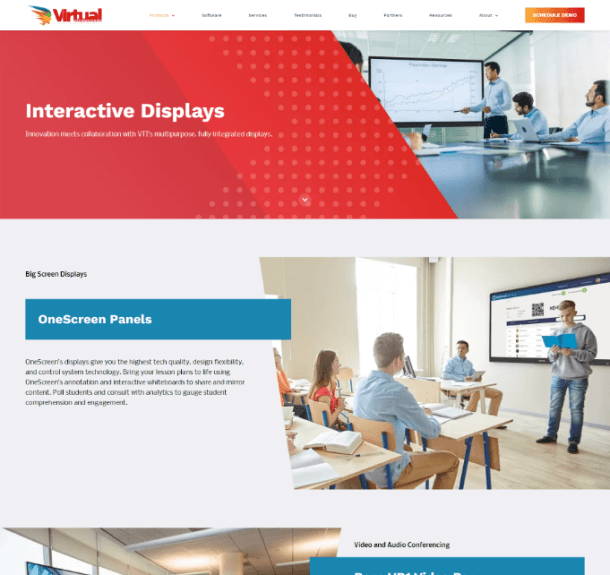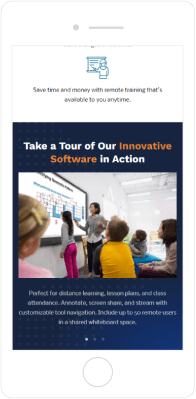 Built from Scratch
Now, with VTI's first-ever web presence, returning customers and prospects alike can access product information on demand.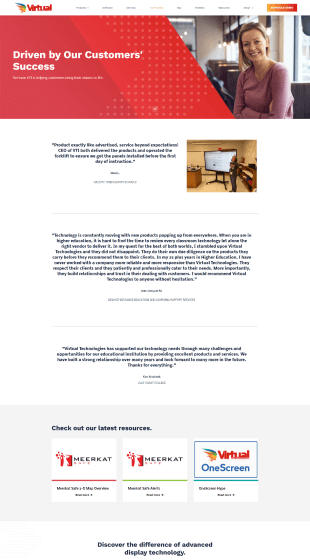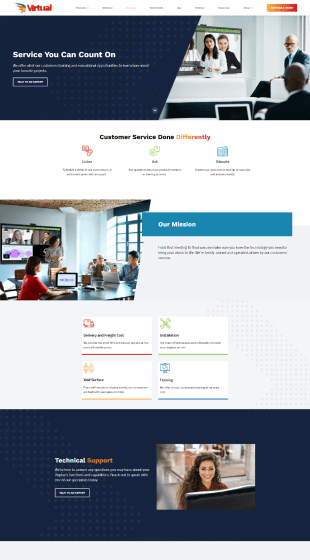 User-First Interface
From display carousels to streamlined software and services pages to VTI resources and testimonials, users will enjoy simple, intuitive site navigation.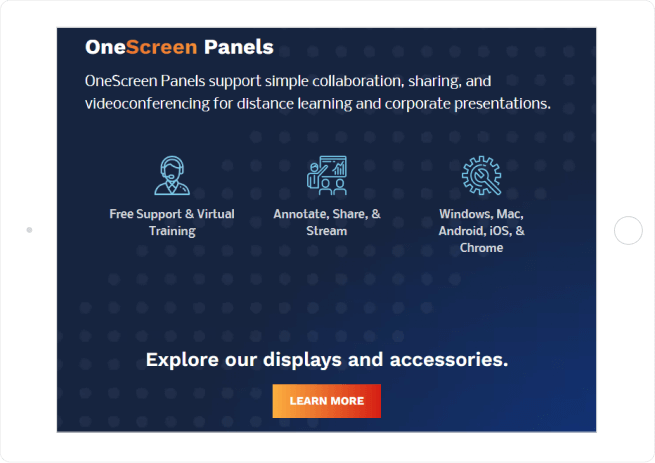 Bold Visual Displays
Colorful iconography and product imagery illustrate the myriad of display technology options available to VTI customers.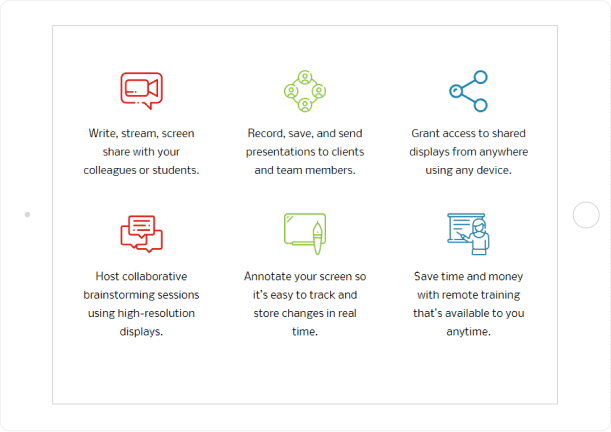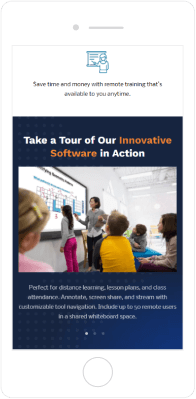 Engaging Conversion Opportunities
Interactive CTAs enable prospects to schedule demos and learn more from experts in the field about the products and services VTI offers.