Southeastern Printing
---
Transforming Brand Marketing from Blueprint to Beauty
Background
Since 1924, Southeastern Printing has enhanced and expanded clients' brands through print, visual, and promotional branding services. Over time, as the industry has evolved, the services and capabilities of Southeastern Printing's team have too. As a result, the team at Southeastern Printing needed to completely revamp their website so it would accurately reflect their business proposition today and help them scale for the future.
When the Southeastern Printing team first approached SmartBug Media®, their primary objectives were to increase lead generation and grow their recruitment efforts. They came to the project's kickoff with bold branding guidelines in tow, ready to bring their vision of an all-in-one digital brand management platform to life.
Thanks to bold typography, responsive animation, and sleek UX/UI design, visitors can now navigate Southeastern Printing's services and explore the company's greatest success stories. With plenty of strategically placed CTAs, visitors can take the next step and reach out to the Southeastern Printing team for inquiries and expertise.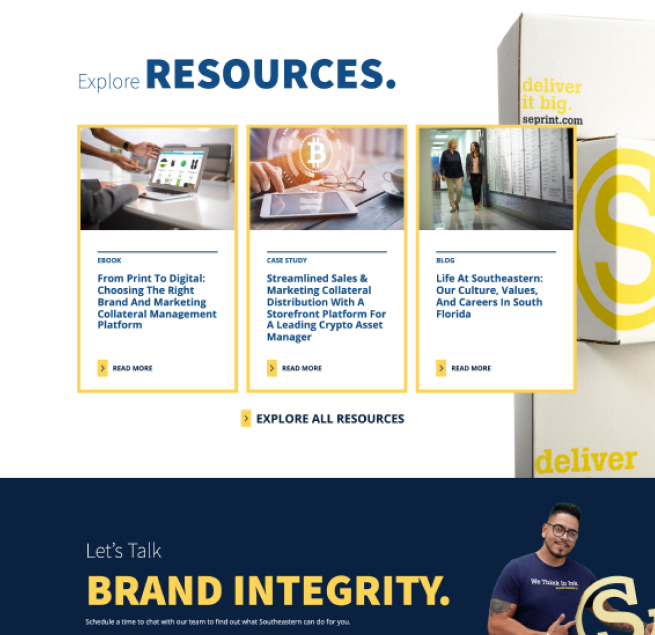 Bold Typography
Fresh fonts and unique sizing speak to Southeastern Printing's specialized branding capabilities and out-of-the-box advertising.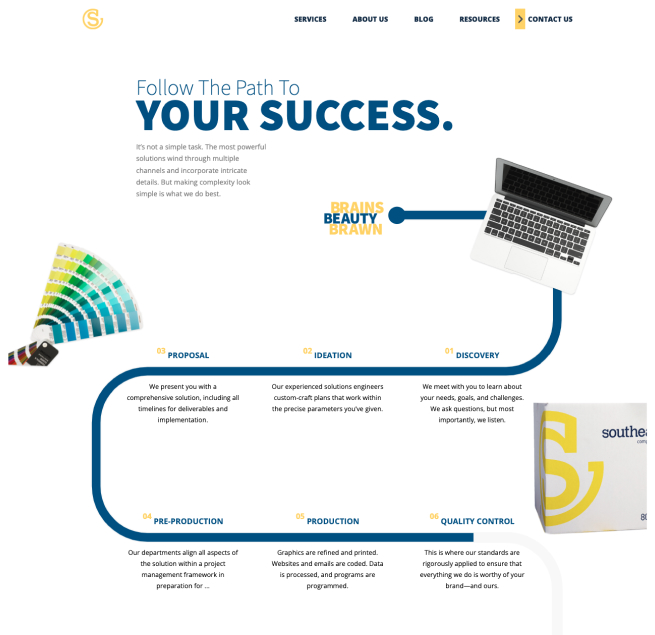 Responsive Animation
Sleek animation guides users through Southeastern Printing's branding process, from initial discovery to product perfection.
Strategic CTAs
Hover animation on each of the site's CTAs encourages users to learn more about services, explore resources, and contact the Southeastern Printing team.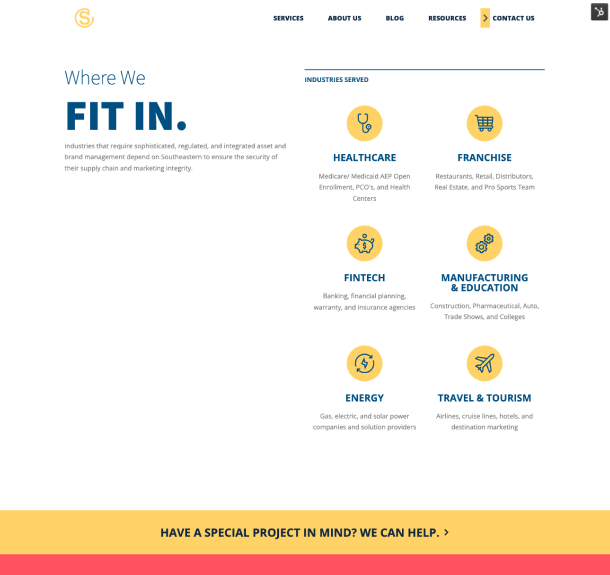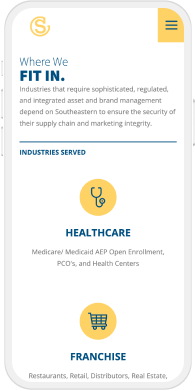 Branded Iconography
Responsive icons portray Southeastern Printing's spectrum of services, according to branding guidelines and color schemes.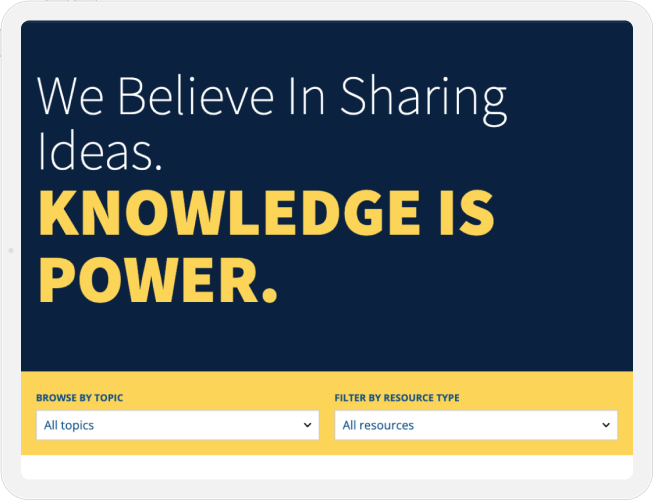 Custom Library with Filter Functionality
Robust filter functionality allows users to browse resources by type and by topic for quick insights and industry trends.