Think|Stack
---
Bringing a Brand's Image to Life While Showcasing Services
Background
Think|Stack is a technology brand that specializes in cloud and cybersecurity services and is based on human-centered design. Since 2011, Think|Stack has used a combination of technology and people-first values to help organizations realize the right mix of security and innovation. Think|Stack approached SmartBug Media® to develop a website that brought its brand to life through custom illustrations, intuitive design, and streamlined copy to better showcase its services and demonstrate its unique, trust-driven partnership style. The website was republished with fresh custom illustrations, a remapped structure, and updated copy. Now, Think|Stack is better able to speak to its target customers and explain its wide range of technology services.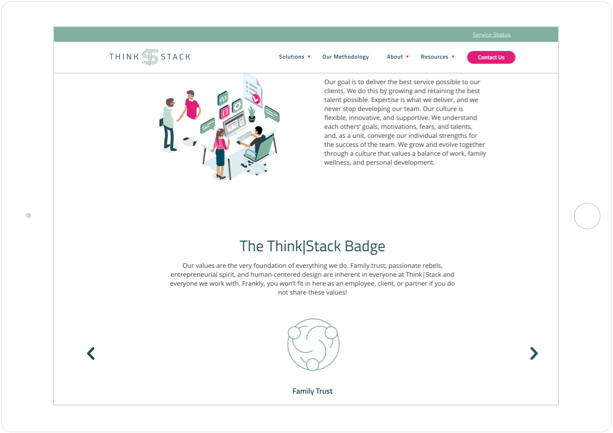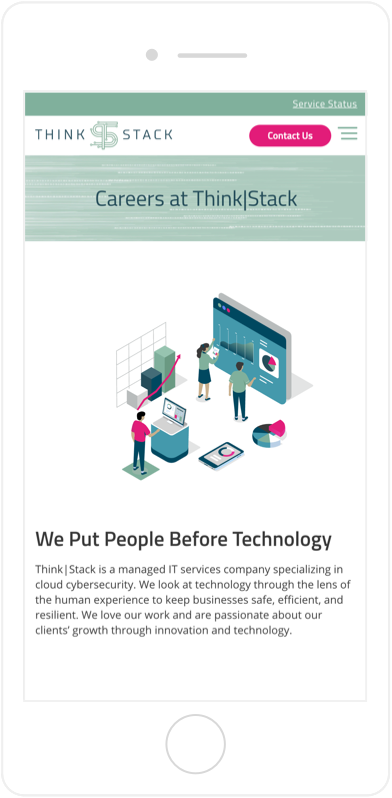 Eye-Catching Custom Illustrations
Custom illustrations offer a unique way to showcase Think|Stack's services and values while remaining approachable and professional.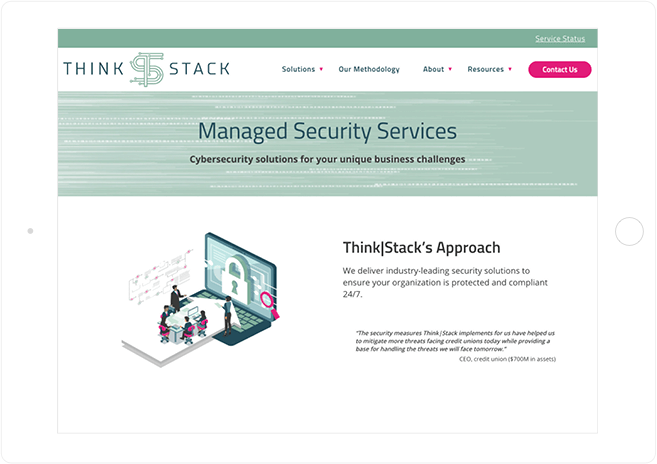 Intuitive Website Design
Reshaping the website's structure gives customers the ability to easily learn about Think|Stack's services and find the information they need.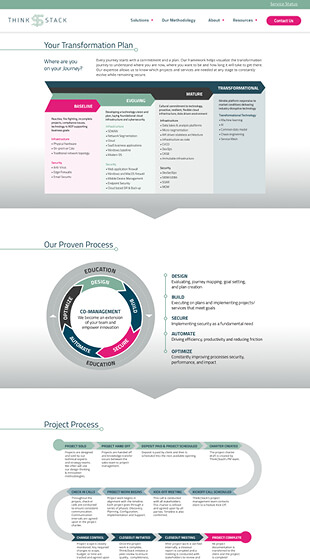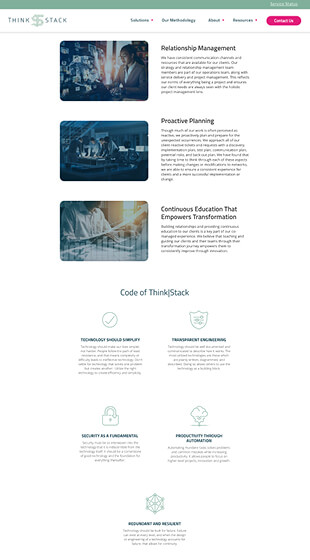 Fresh, Impactful Website Copy
Our team overlaid streamlined and more direct copy to match the new website structure, helping to better tell Think|Stack's story.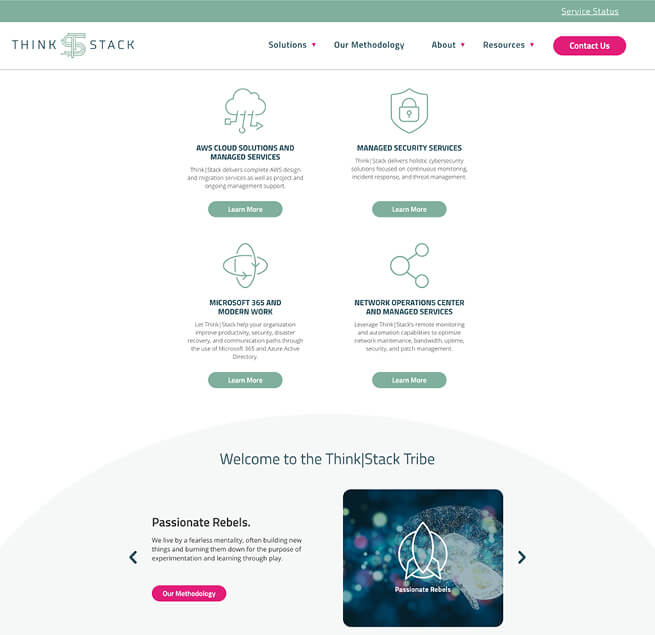 Reinvigorated Brand Presentation
Our team worked closely with the client to capture and understand its brand, and we wove Think|Stack's voice, values, and vision into every part of its new website.