The Spur Group
---
Parlaying a B2B Consulting Firm's Rebrand into a New Website
Background
The Spur Group is a B2B consulting firm specializing in helping companies create go-to-market strategies as well as refining their sales, marketing, operations, corporate partnerships, brand positioning, and more. The company came to SmartBug Media® for a website redesign that would leverage its newly updated branding, messaging, and positioning. From UX to design to copywriting, we built a sleek, buyer persona-driven website that could help The Spur Group generate more leads and succeed.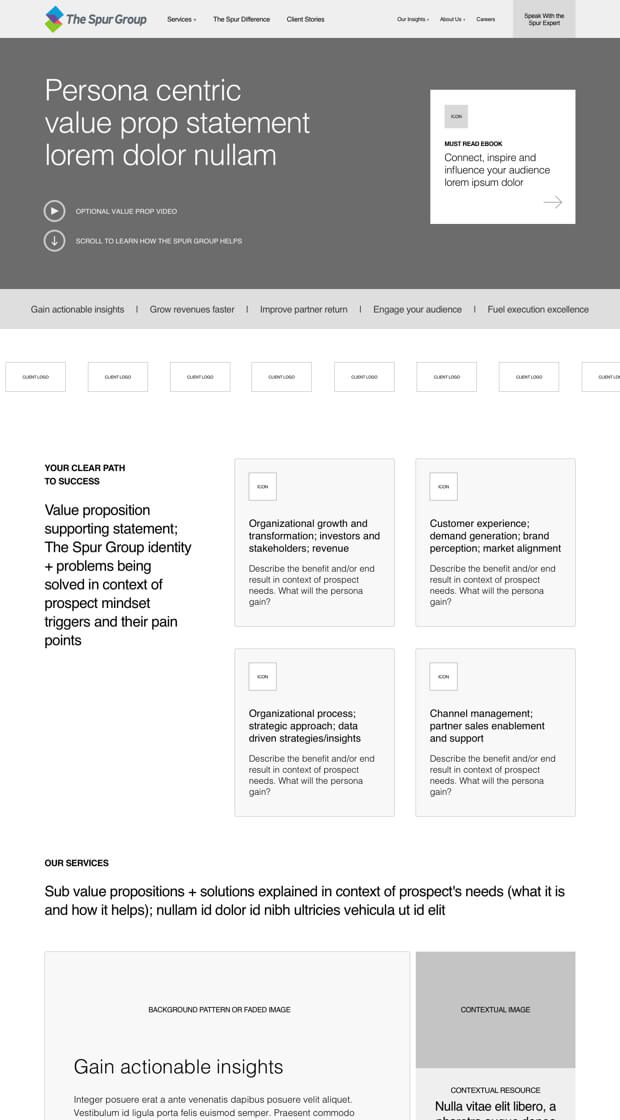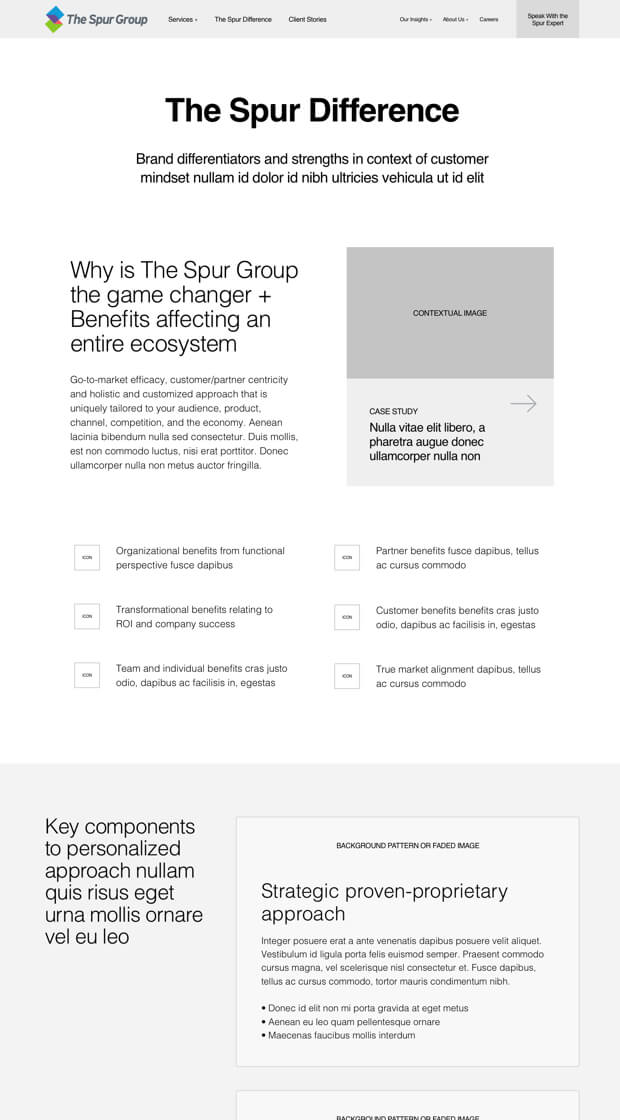 Building a Brand Narrative
Using buyer personas and driven by crafting an intentional user experience, we developed a brand narrative that speaks to The Spur Group's strengths within the context of persona needs.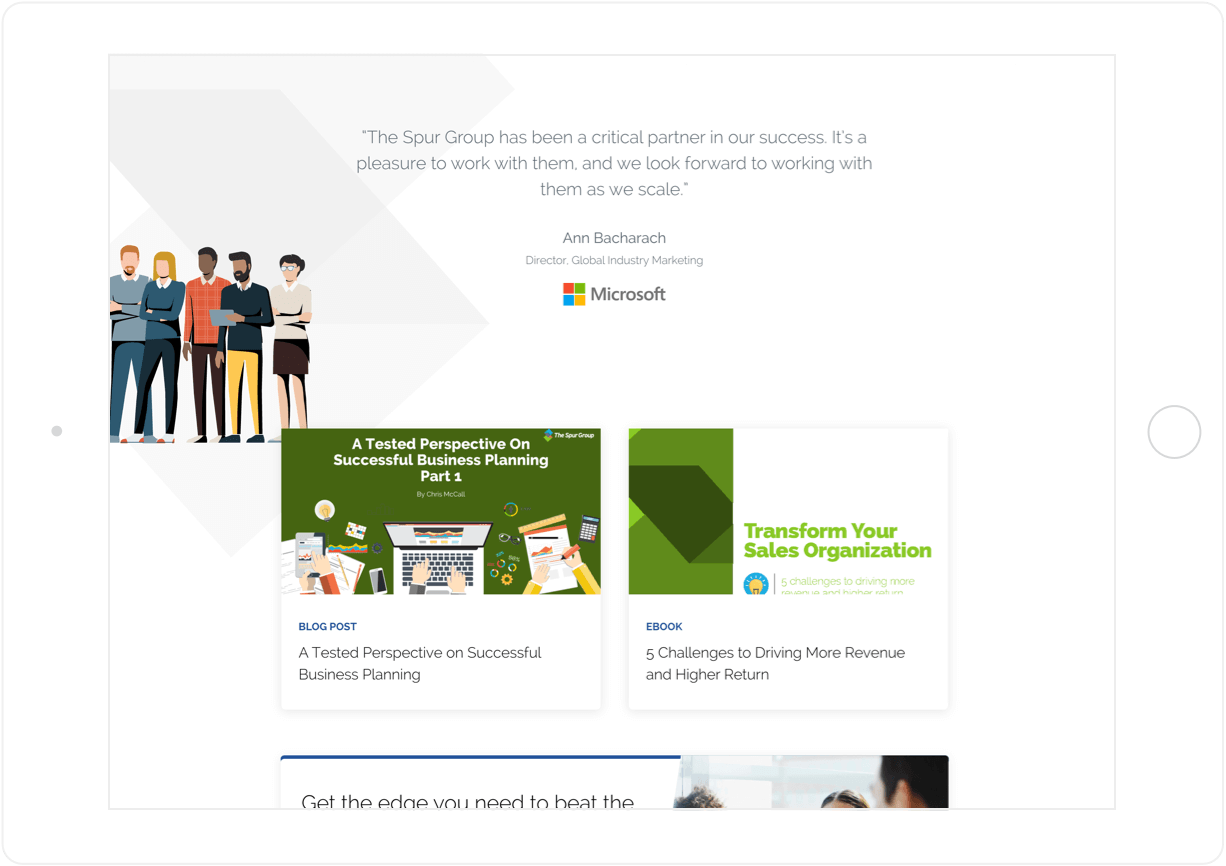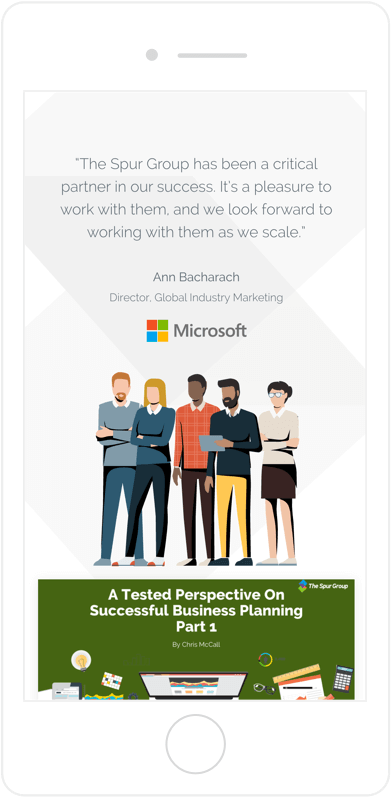 Weaving in a Brand Redesign
To celebrate The Spur Group's new messaging and branding, we wove in the logo and other design elements throughout the website.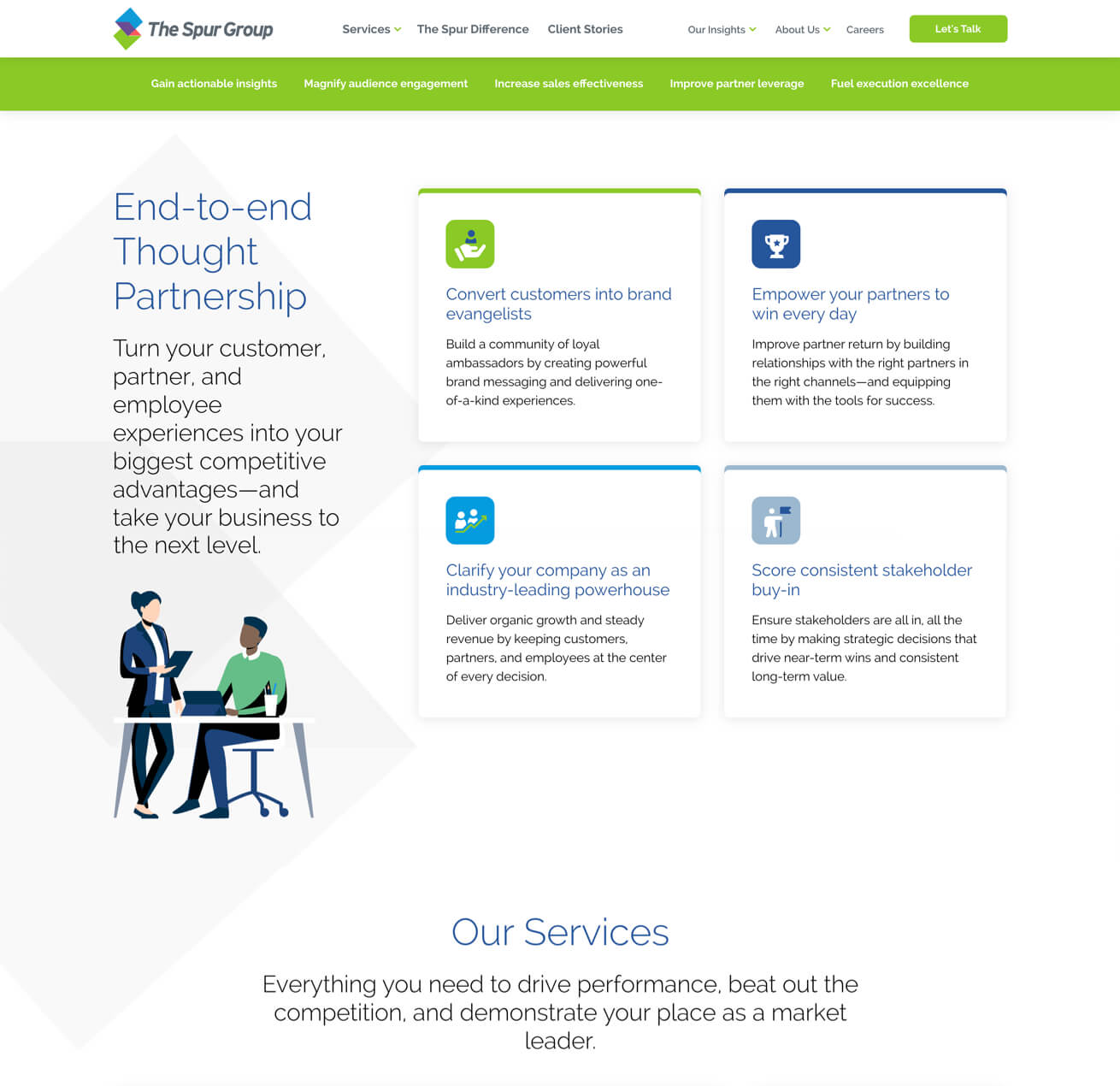 Creating Clear Navigation
The site features a sub-navigation bar focused on each of the company's primary offerings so site visitors can easily find what matters most to them.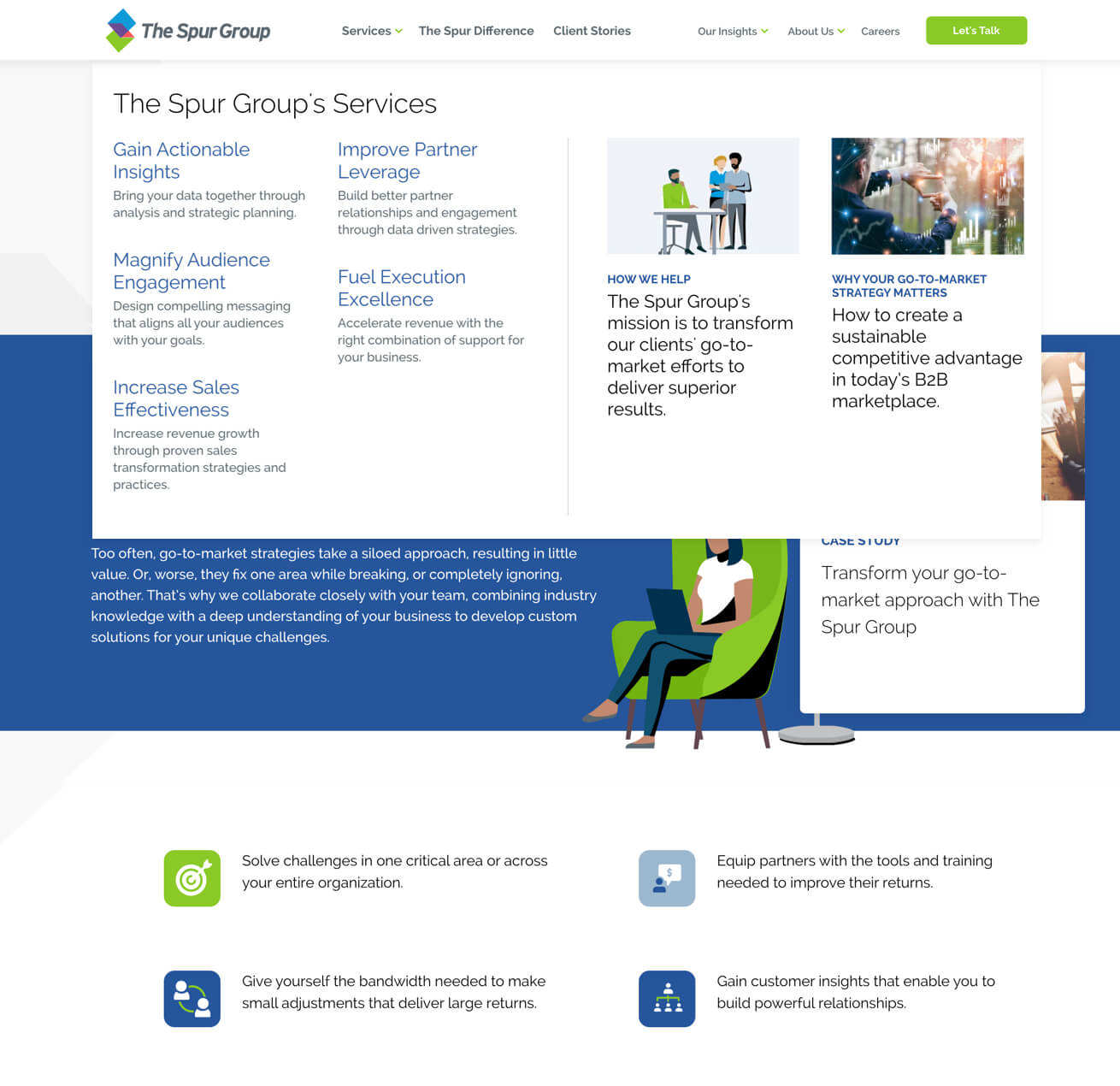 Helping Visitors Find Solutions
In order to maximize space and help buyers find the right solutions for their problems, we created a Services mega menu that features a relevant internal page and a resource download.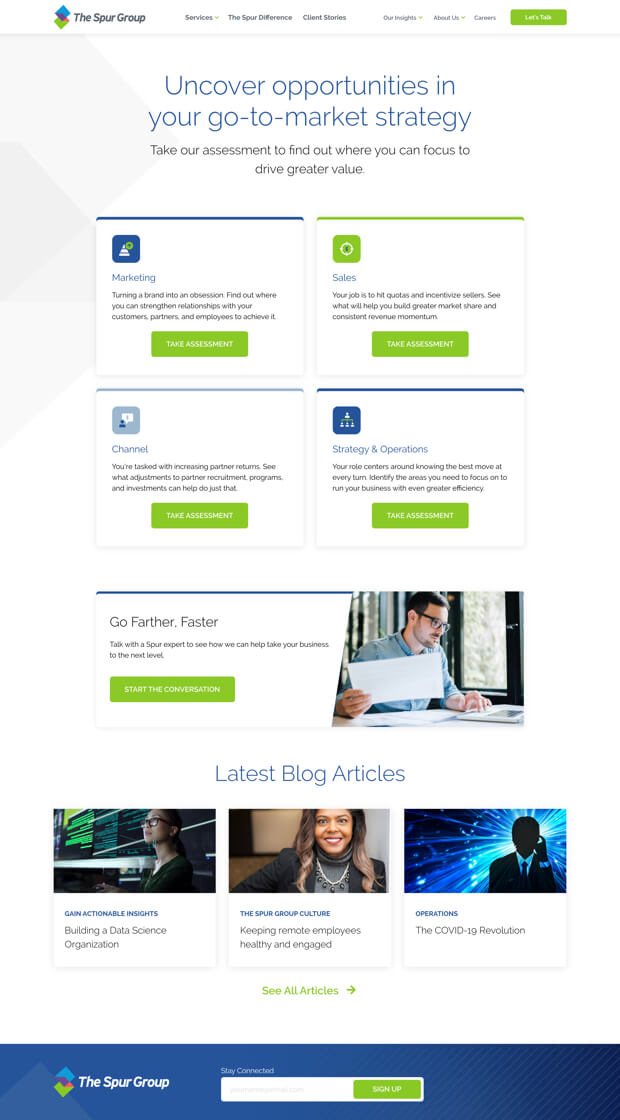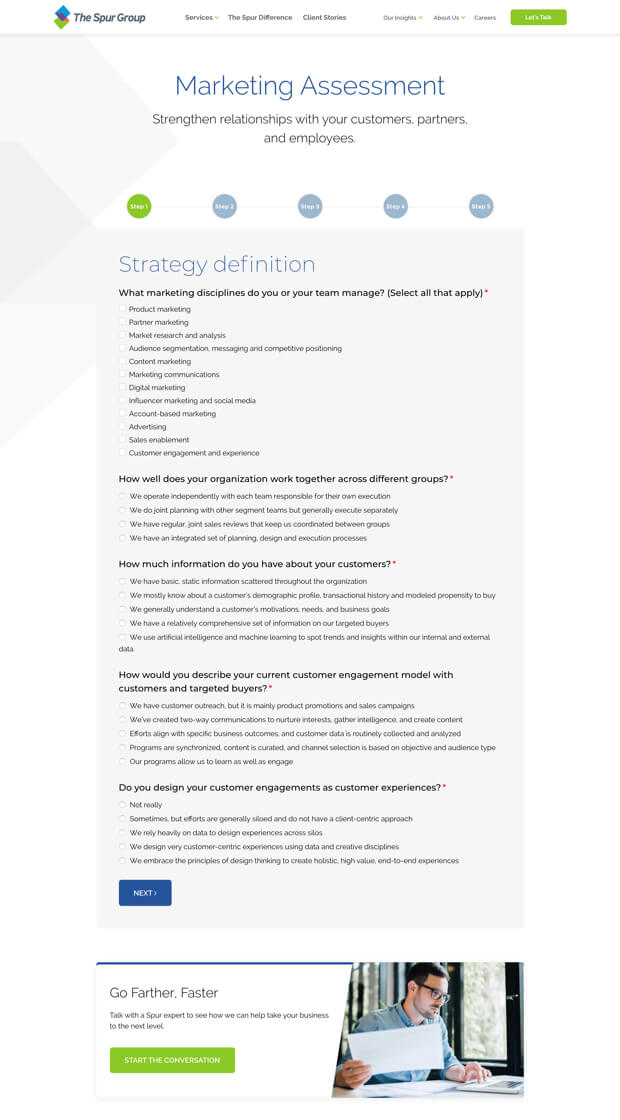 Developing Persona-Driven Assessments
We created four different, easy-to-maintain assessment tools that provide prospects with useful go-to-market insights for prospects by leveraging forms, contact properties, and workflows.