BAD
---
The Durability of One BAD Hoodie
Background
BAD is one of the largest workwear brands in Australia, delivering products that are equal parts durable and stylish. Their goal? Providing high quality workwear to match the work ethic of each wearer.

BAD engaged with SmartBug Media® to craft an e-commerce email campaign to promote one of their latest products, the RAIN DEFEND™ HI VIS FLEECE HOODIE. Australia gets its share of crazy weather, but RAIN DEFEND™ fabrication stands up to rain, cold, and everything in between, keeping wearers warm and dry.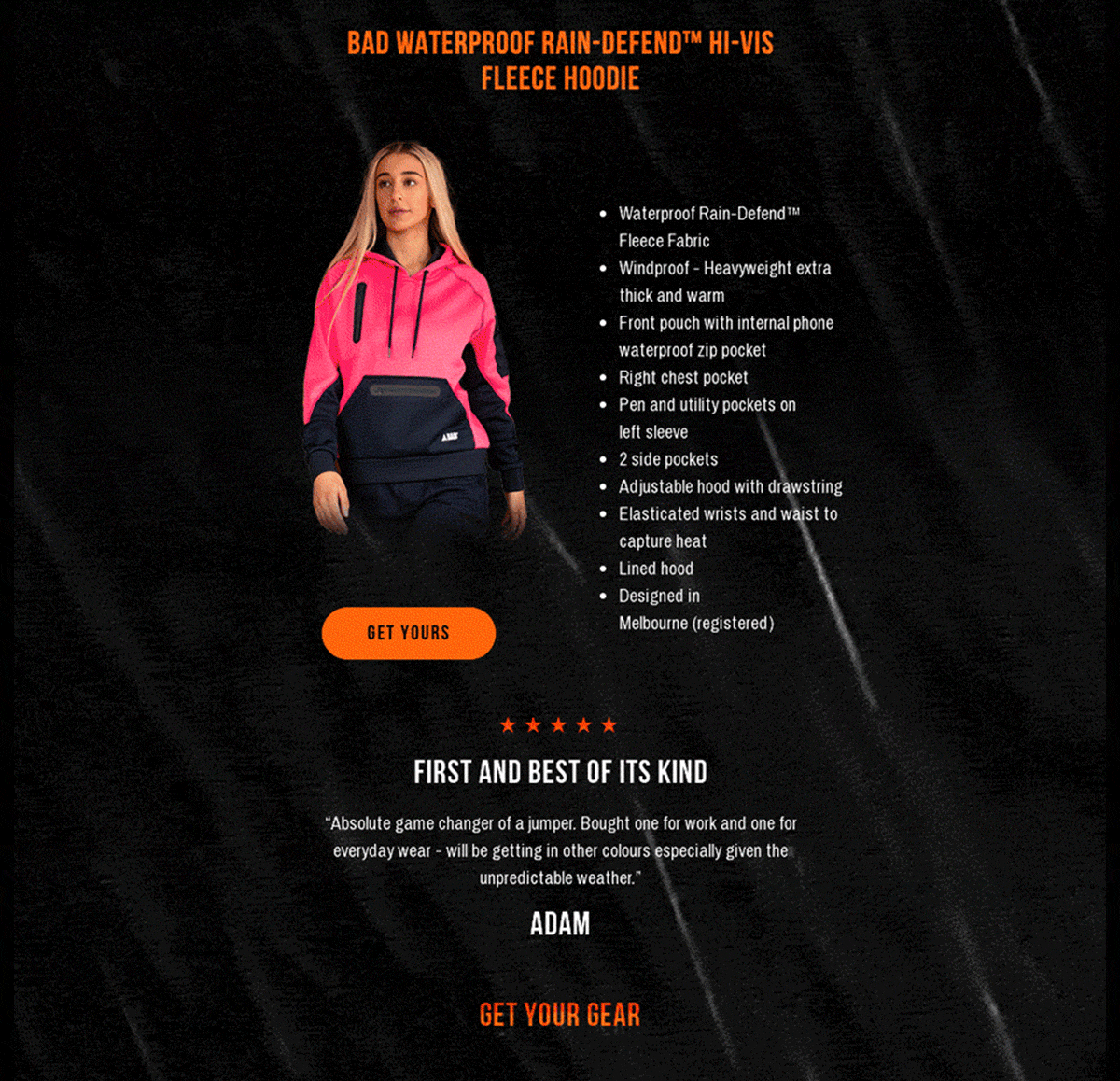 Product Focus
The biggest draw of the RAIN DEFEND™ HI VIS FLEECE HOODIE is that it's waterproof, but how do you showcase this in an email? With eye-catching details. So the team created a rain animation paired with photography of a model wearing the product—who remains impervious to the downpour. Additionally, the email calls attention to product features, available colors, and sizing options.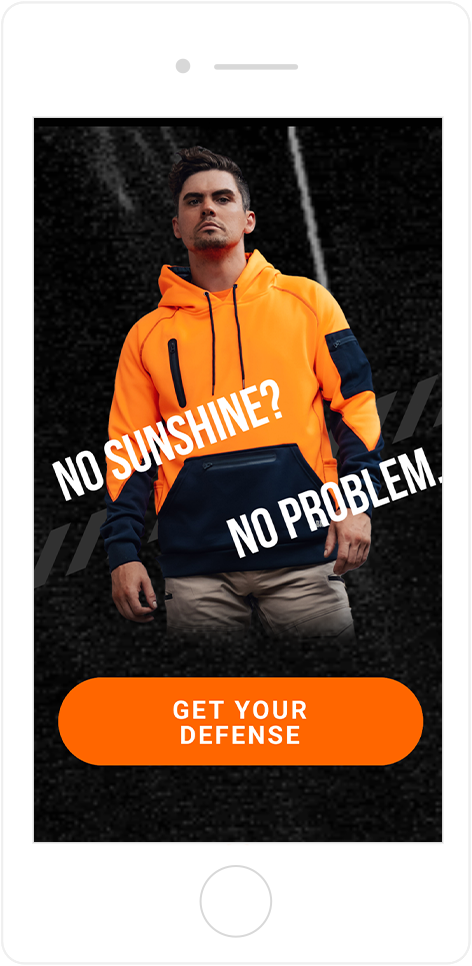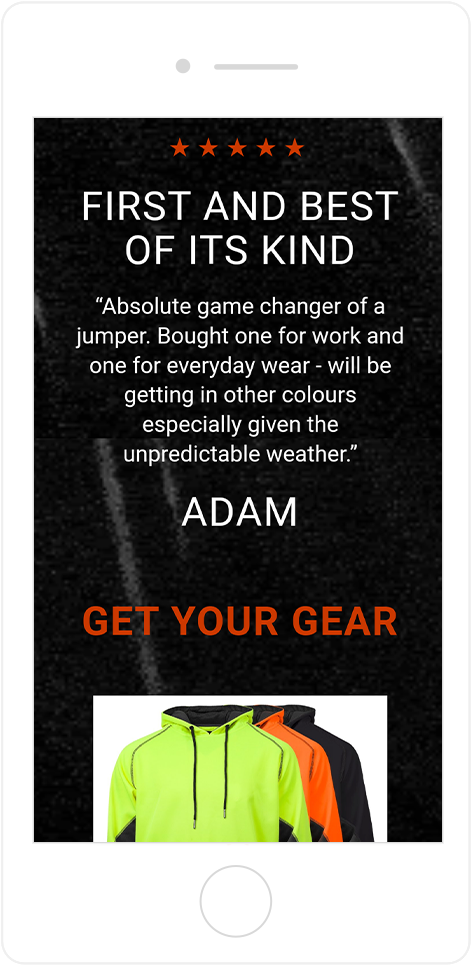 Mobile Optimization
Every email must be equally effective across devices. The SmartBug team integrated live text and CTAs into the emails in the campaign, enabling these elements to adjust on desktop and mobile for maximum readability—and ADA compliance. Additionally, we made the emails more attractive and engaging on mobile by stacking images and copy and adjusting the padding.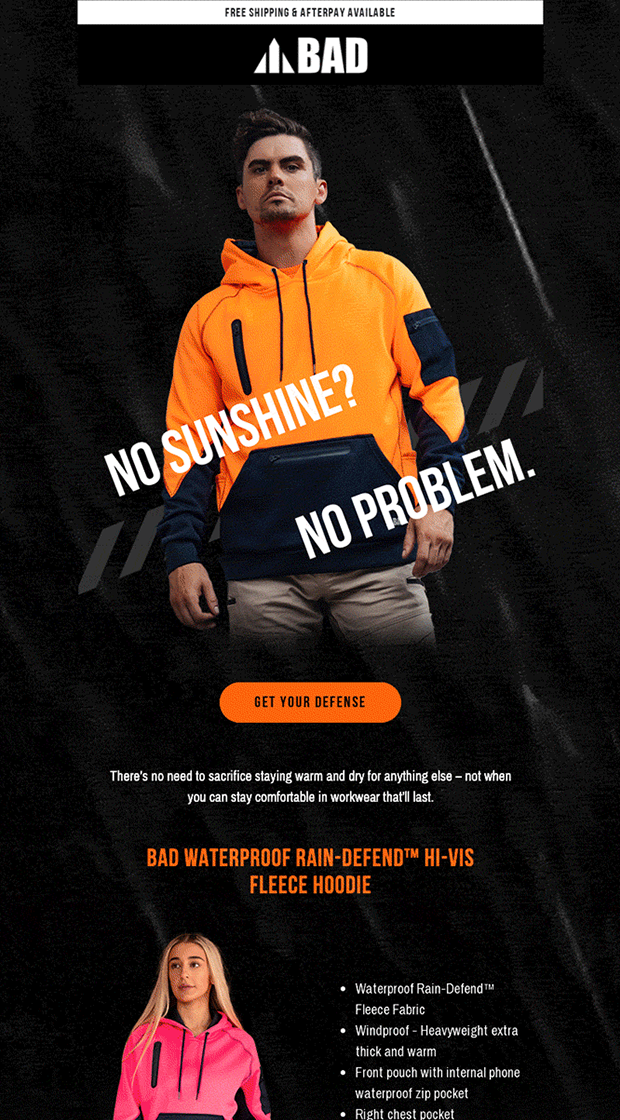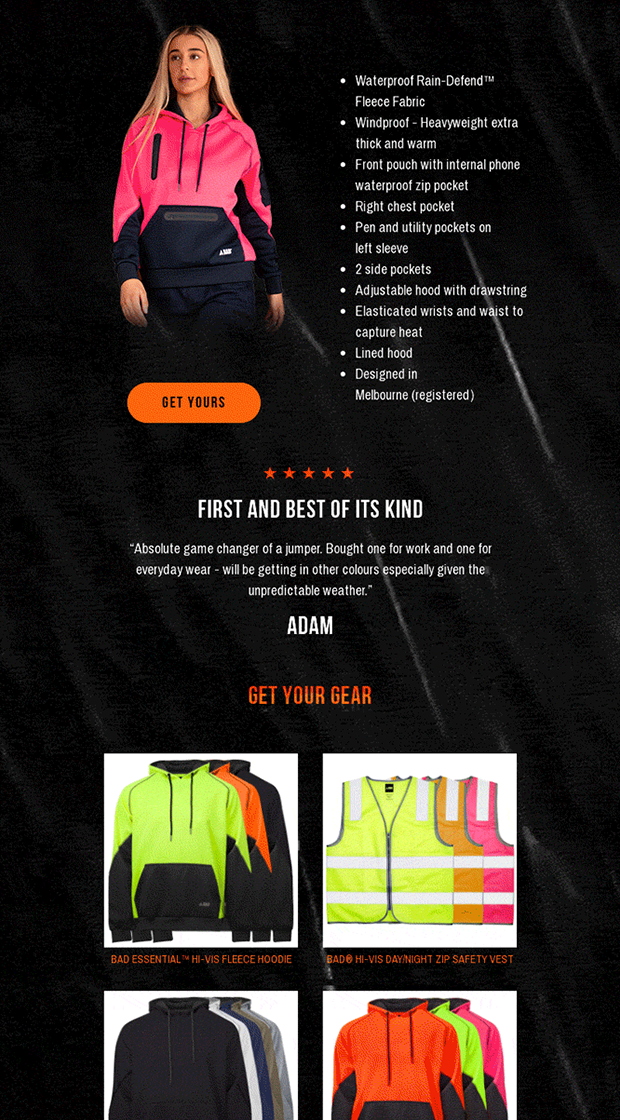 Brand Engagement
BAD also wants to bring customers along their journey. So the campaign incorporates reviews to both build credibility and remind customers that the brand welcomes feedback. And as a quieter nudge, the footer of each email shares links to BAD's active social communities to drive further engagement.