THD
---
Helping a Nonprofit Ad Agency's Personality Shine with a New Website
Background
THD is a multi-channel, direct-response ad agency that has been focused exclusively on nonprofit fundraising and donor acquisition for more than 30 years. THD came to SmartBug Media® to refresh and update its website to better align with its personality and unique approach to fundraising and marketing for nonprofits. Working closely with THD, SmartBug® designed and built a persona-driven website packed with personality and focused on increasing leads and building brand awareness.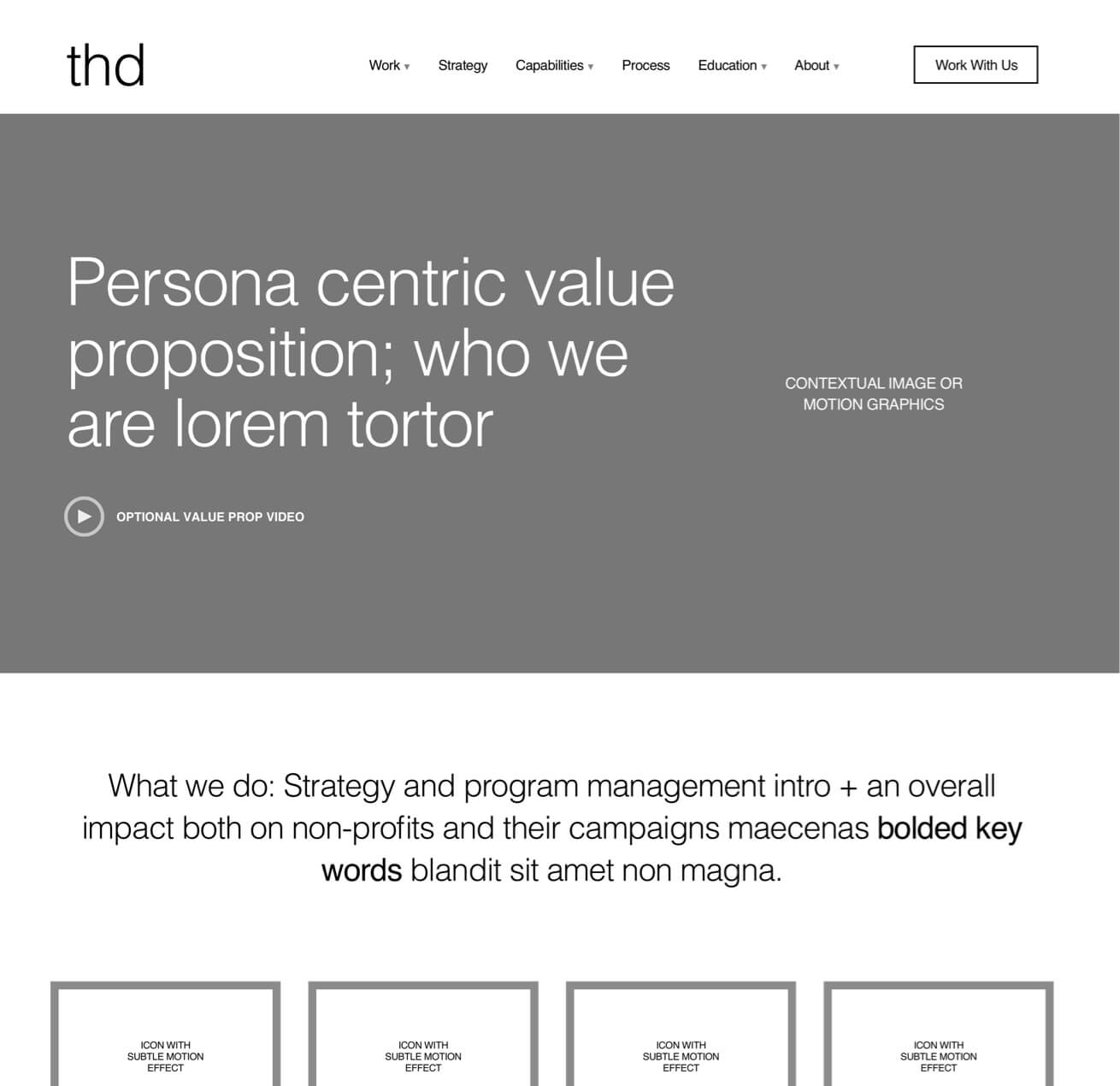 Crafting a Meaningful Narrative
We crafted a narrative for each page that emphasizes the organization's unique personality and value proposition, including THD's benefits and differentiators.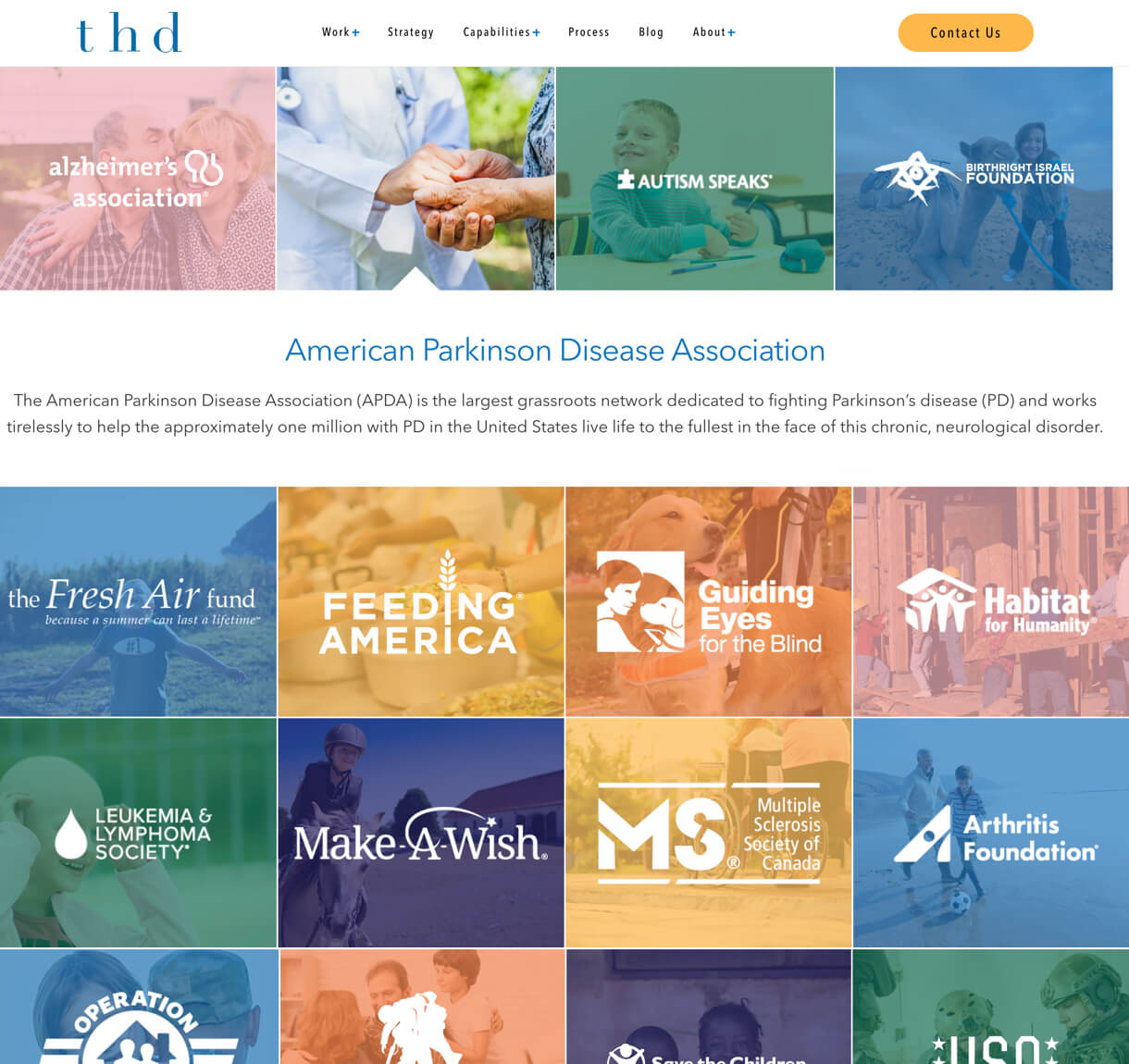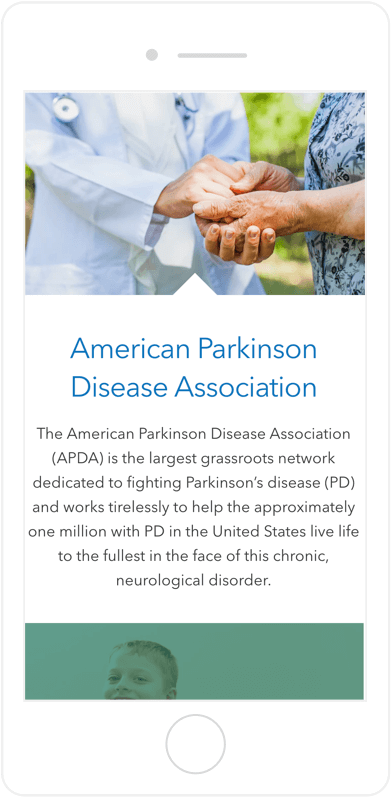 Highlighting Partnerships
Using a custom popup-style module on the homepage, we were able to highlight the mission statements of THD's clients so that visitors can get to know the type of organizations the company works with.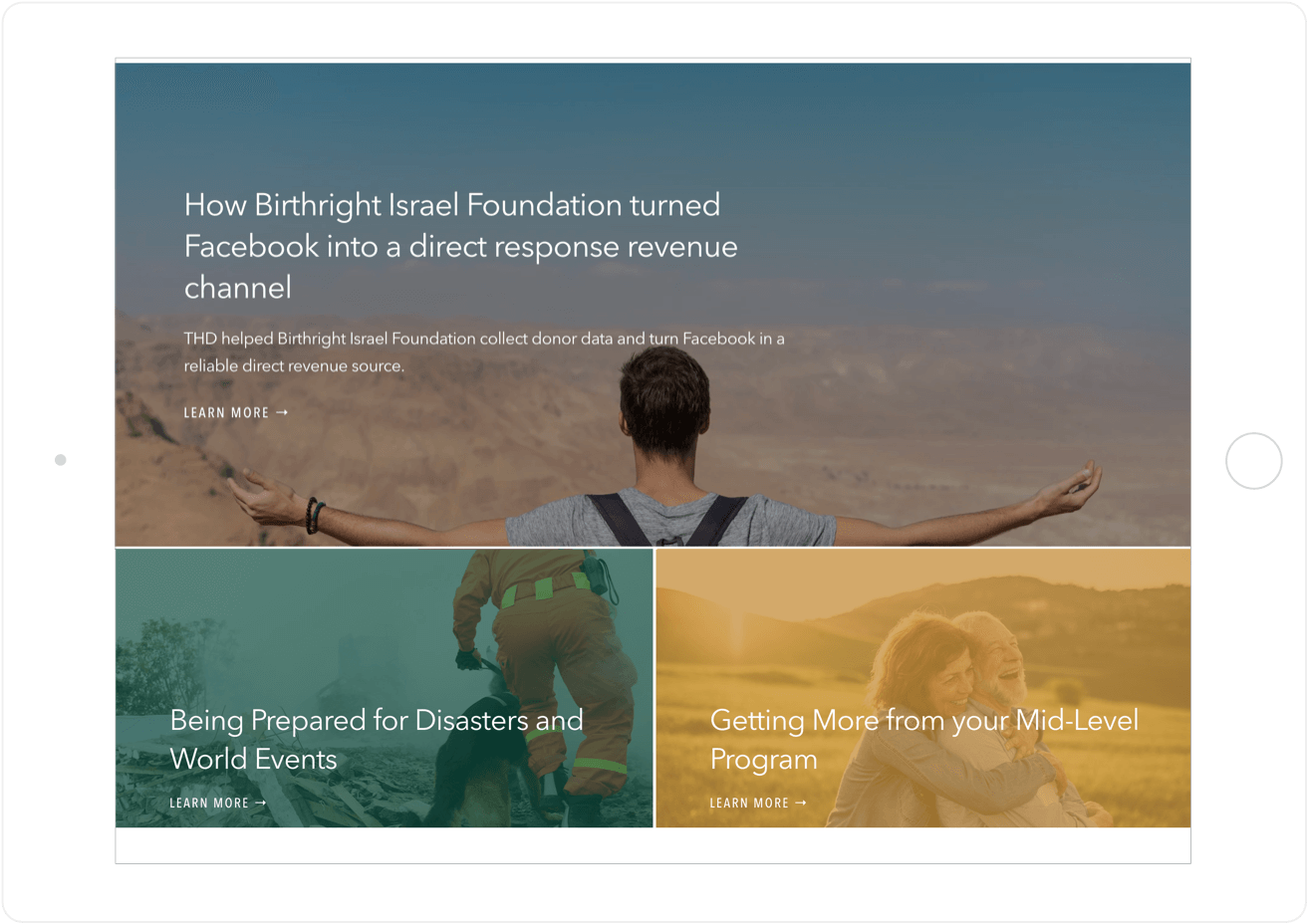 Subtly Weaving in Rebrand
THD recently rebranded, so we prioritized weaving the new color palette into micro-interactions, so when visitors hover over icons, the background colors change subtly.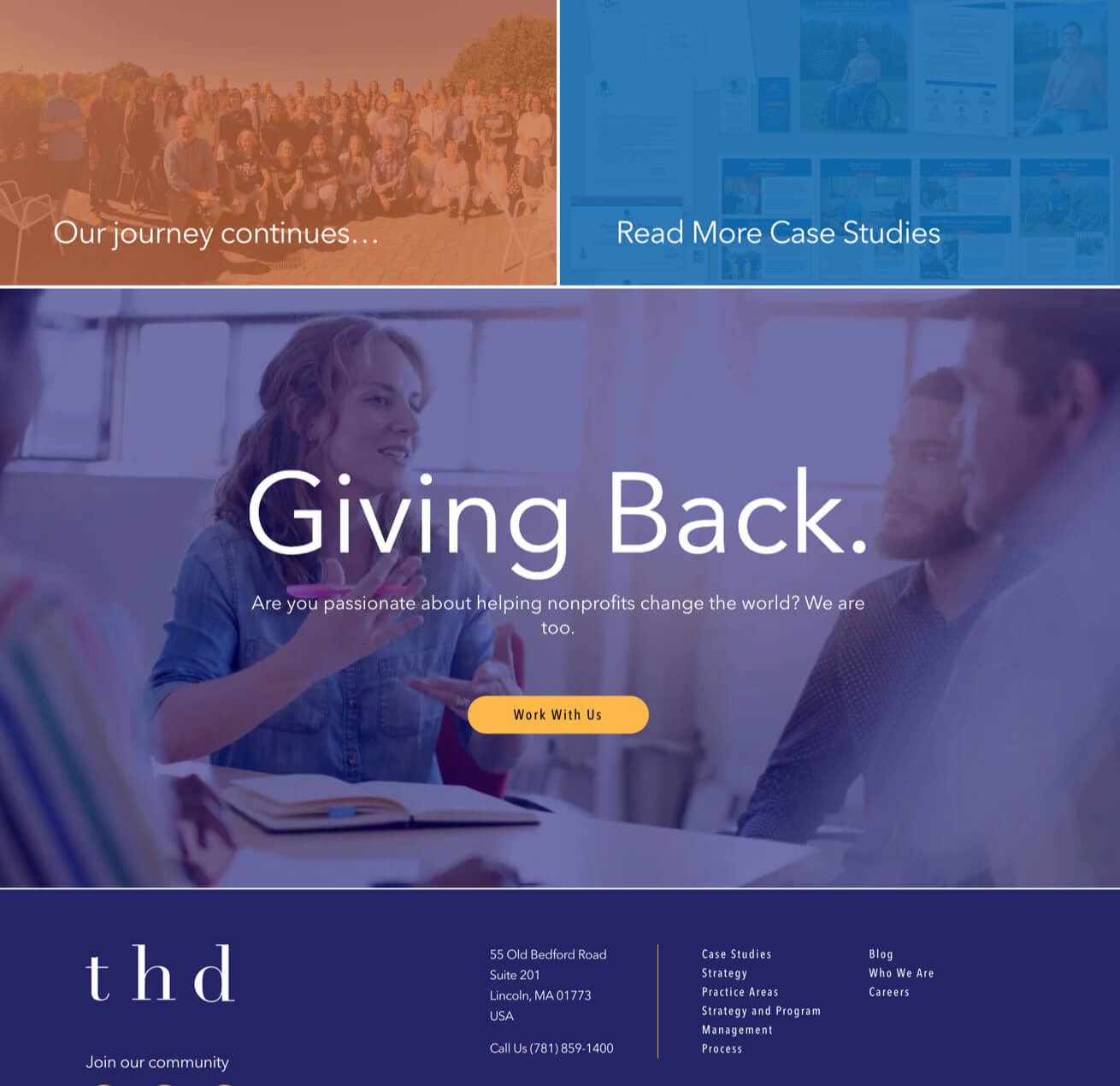 Designing for User Flow
We integrated large-scale imagery with clean textual overlays and website menus that convey understated simplicity in order to deliver a crisp, clear user flow and experience.