TargetCare
---
Strengthening the Value Proposition for a Health & Wellness Brand
Background
TargetCare provides health and wellness solutions to businesses struggling with rising healthcare costs. The company partners with employers and benefits consultants to help improve employee health, engagement, and productivity in the workplace. TargetCare came to SmartBug® looking for a site facelift to strengthen its value proposition so visitors could identify it right away. We built a site that streamlined TargetCare's brand and developed consistent messaging and visuals to bring the team's story to life. The new site spotlights the many advantages of offering wellness benefit programs for employees in the form of refreshed copy, stand-alone pages for specific services, and optimized titles and CTAs to establish topical authority.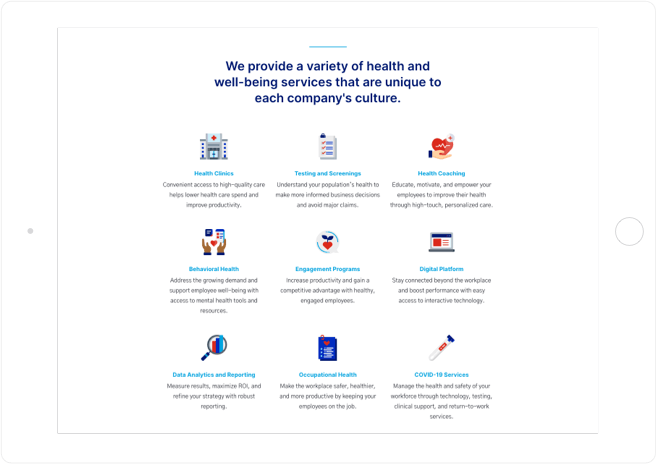 Simplifying Brand Messaging
Our team crafted fresh, new messaging to embody the client's brand voice and position its team as leaders in the health and wellness space.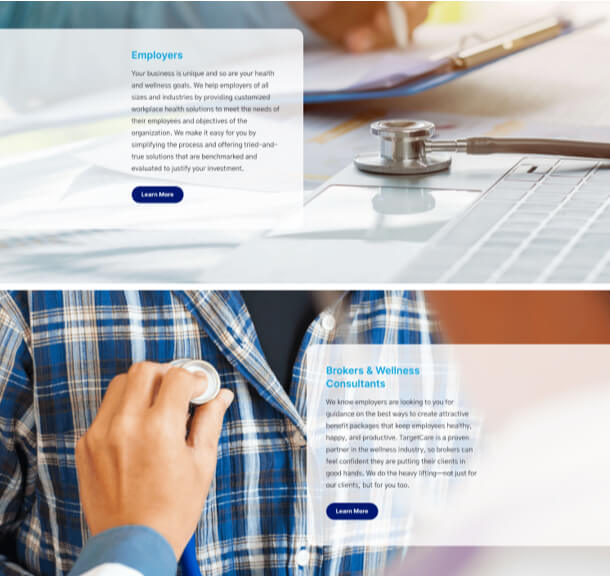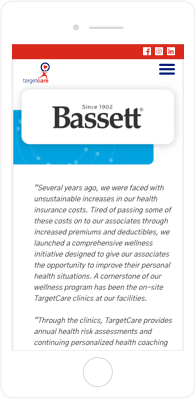 Clarifying the Value Proposition
In addition to new brand messaging, we spoke to both the client's personal relationships and industry expertise to clarify its value proposition.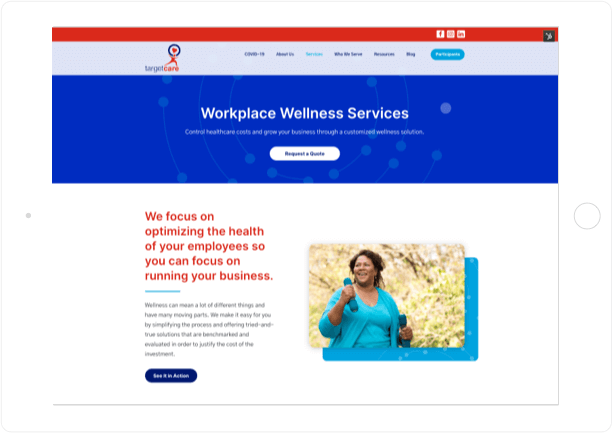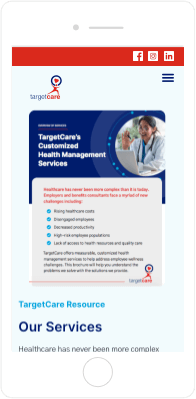 Adding Personalized Touches
Combining personalized touches with user-friendly navigation allowed us to speak directly to each of the client's customer personas.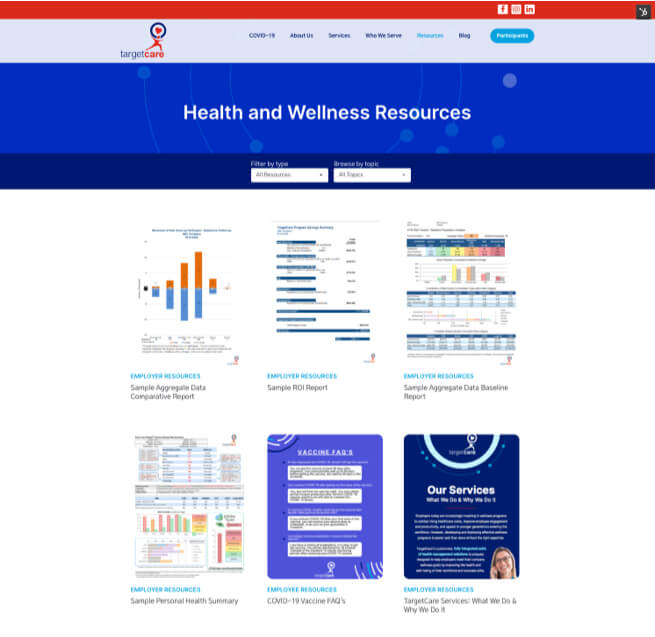 Building a Resource Library
Our team built a resource library to house the client's wide array of downloadable content around COVID-19 education and stress management.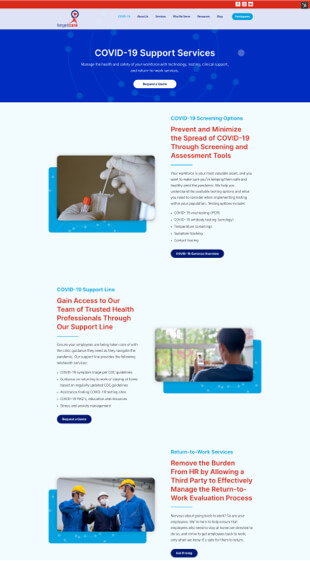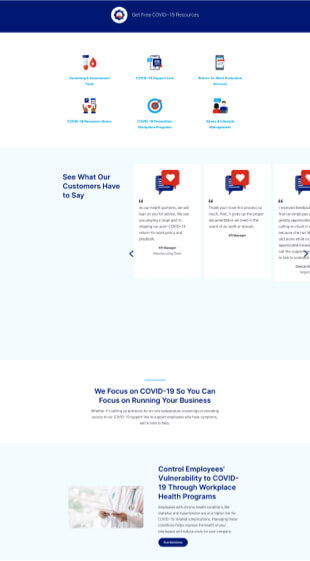 Crafting a Fresh, Modern Look
We developed a clean, modern design, marrying white space with pops of color to catch the visitor's eye and bring the client's story to life.