Kambr
---
Taking Revenue Operations to New Heights
Background
Originating from airline commercial departments as technologists and operators, Kambr delivers on its mission to provide revenue optimization solutions through a combination of software and services.

When the team at Kambr first approached SmartBug Media®, they were looking for a sleek redesign to properly showcase their airline revenue and data analytics solutions as well as their proprietary no-code data visualization software. The rebuild began with a streamlined sitemap to showcase a full range of airline RevOps solutions, resources, and company differentiators. Thanks to custom library pages from SmartBug®, the look and feel of the new site is both cohesive and on-brand.

Strategically placed CTAs encourage users to schedule a discovery call and learn more about Kambr's revenue opportunity solutions. The new site reflects the latest standards in usability and site performance. Since launch, usability has improved and mobile performance has jumped.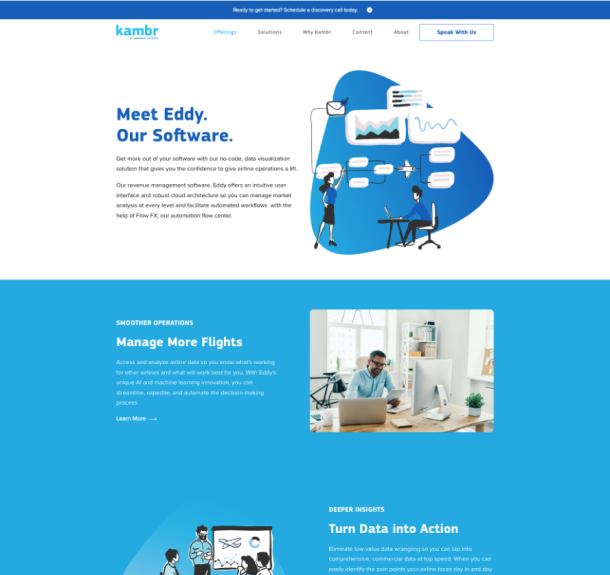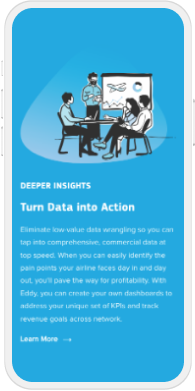 Animated Client Showcase
A rotating carousel of client logos showcases Kambr's extensive roster of airline operations clientele.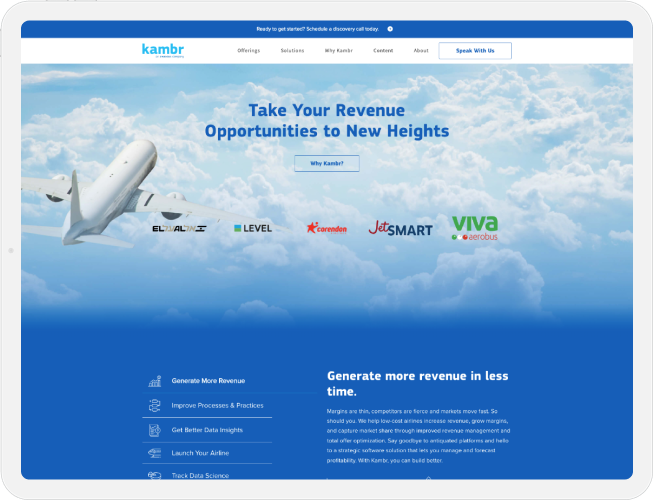 Mock Product Screenshots
In place of proprietary product screenshots, the SmartBug team selected abstract imagery to improve the user experience and call prospects to take action.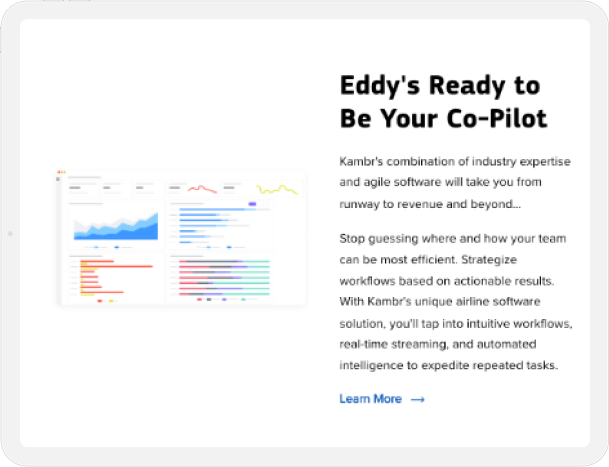 Versatile Custom Library Pages
From SmartBug's custom library of unique webpages, the team at Kambr was able to create a custom look and feel for their unique service offering.