Songtrust
---
Refreshing the Music Industry with Striking Design and Persona-Driven Content
Background
Songtrust is a music startup that provides a technology platform for songwriters, artists, managers, labels, and publishers to collect royalties. Songtrust came to SmartBug Media™ with the goal of building a visually beautiful website that clearly displays its value proposition and core offering. Additionally, Songtrust needed to drive traffic from its target audience; capture, inform, and convert leads; and increase social mentions and shared content. We built a website that showcases Songtrust's offerings by leveraging traditional lifestyle and musical elements, such as performance and technology images, as well as a simple color palette for a modern look and feel.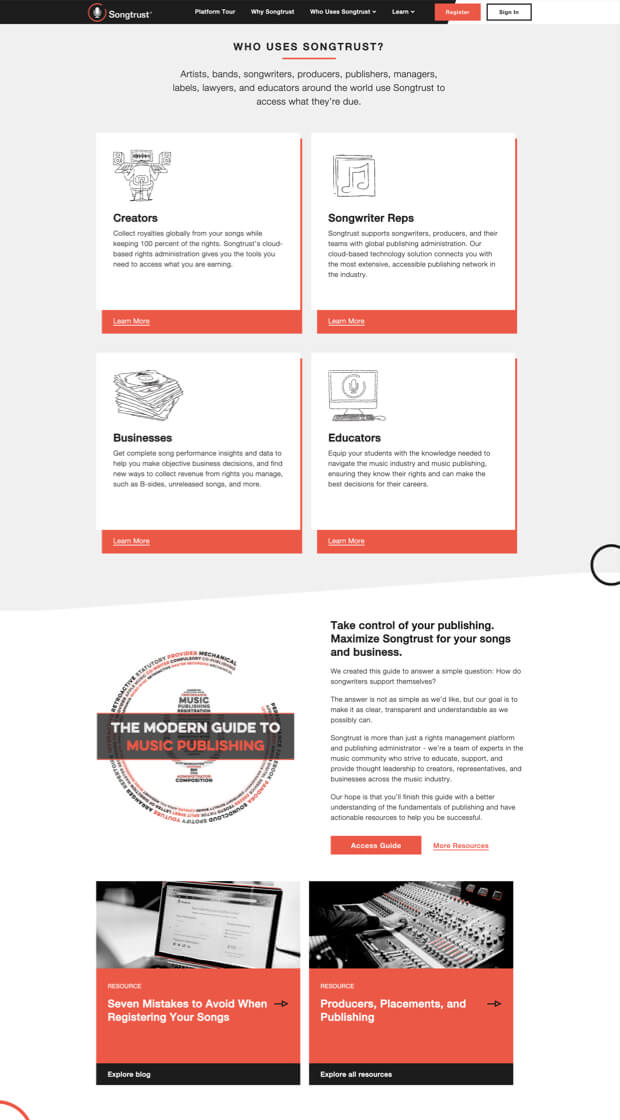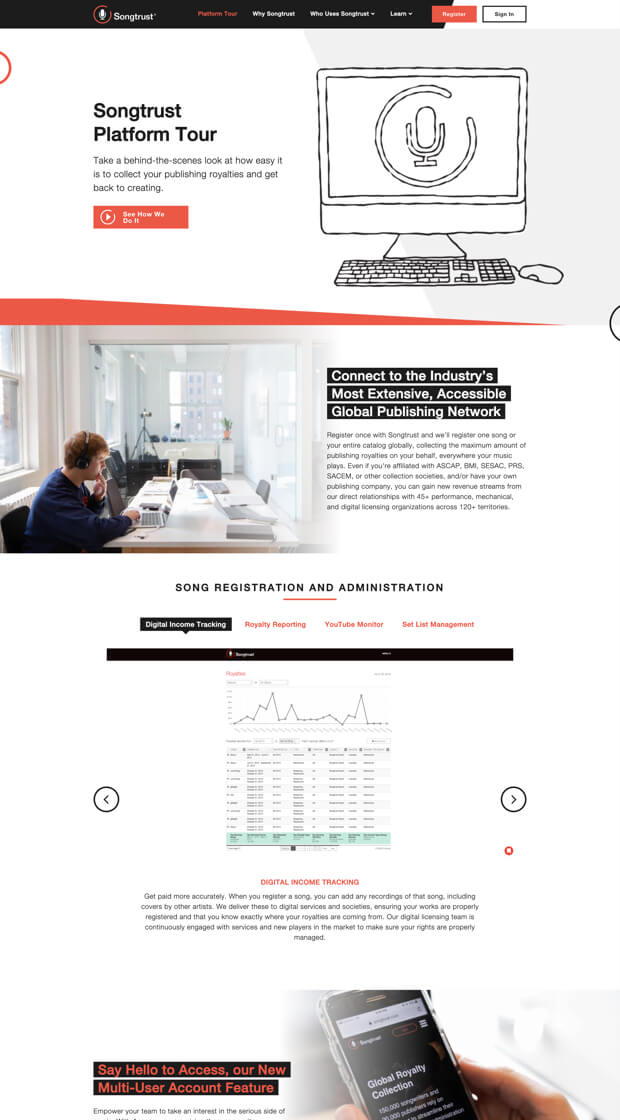 Integrating Relevant Illustrations
We integrated modern, sketch-like illustrations—created by Songtrust's in-house design team—which resonate with the buyer personas' aesthetic throughout the site.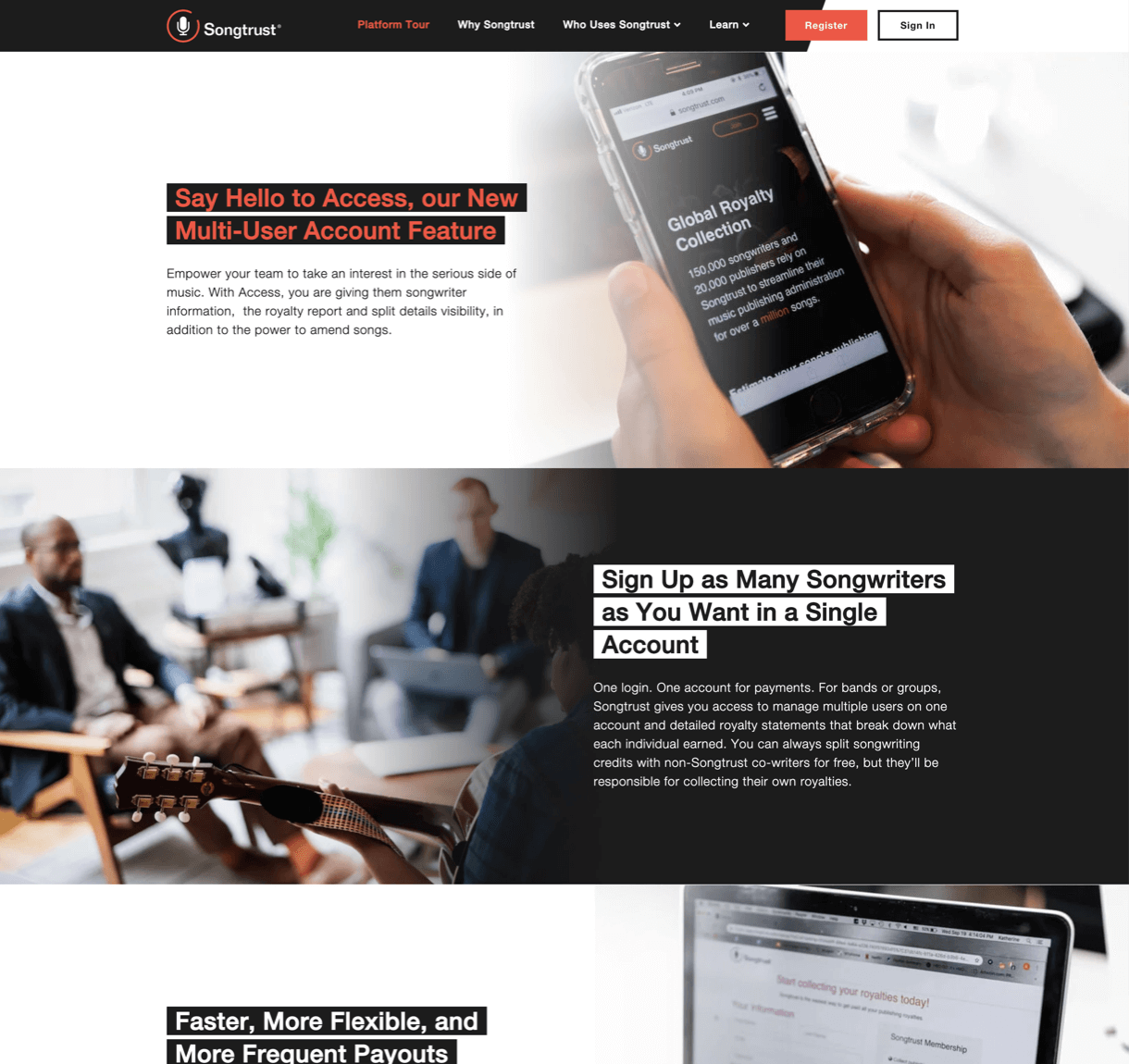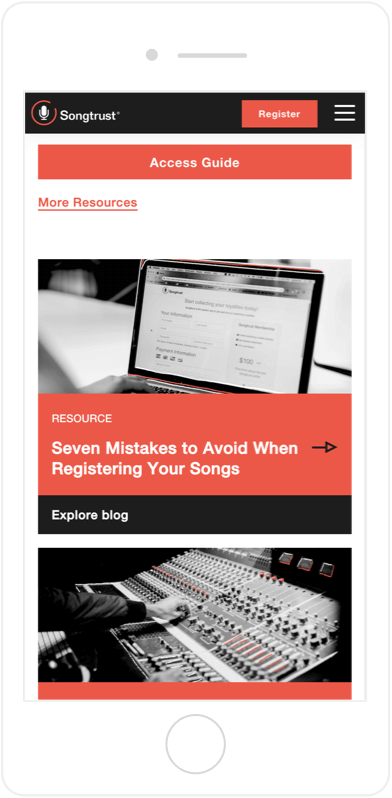 Harmonizing Through Colors
We chose a striking black-and-white color palette with accents of salmon for a fresh, modern look that harmonizes with the music industry, regardless of genre.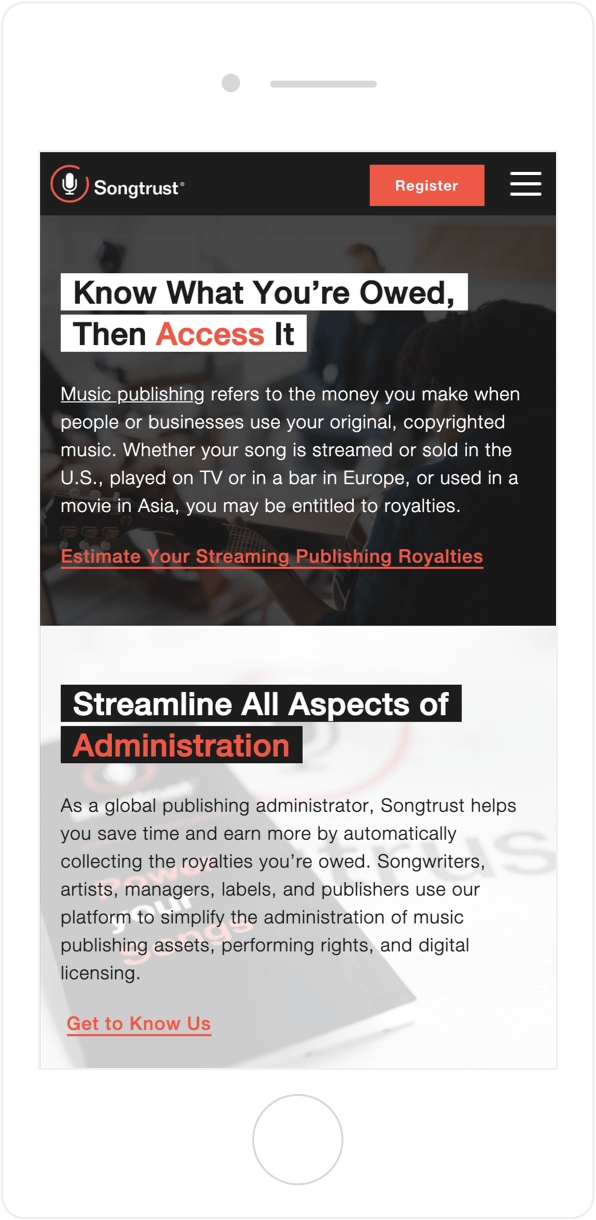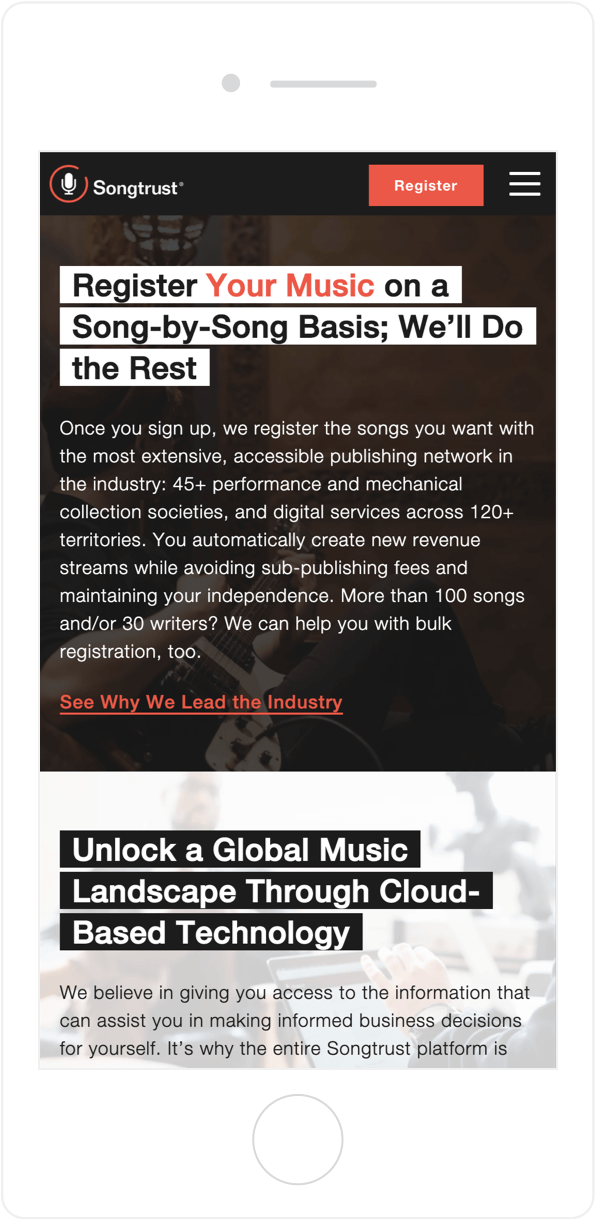 Crafting an Empathetic Narrative
On the homepage, we crafted content to speak to creators at every stage of their career. The narrative offers empathy, education, and clear solutions.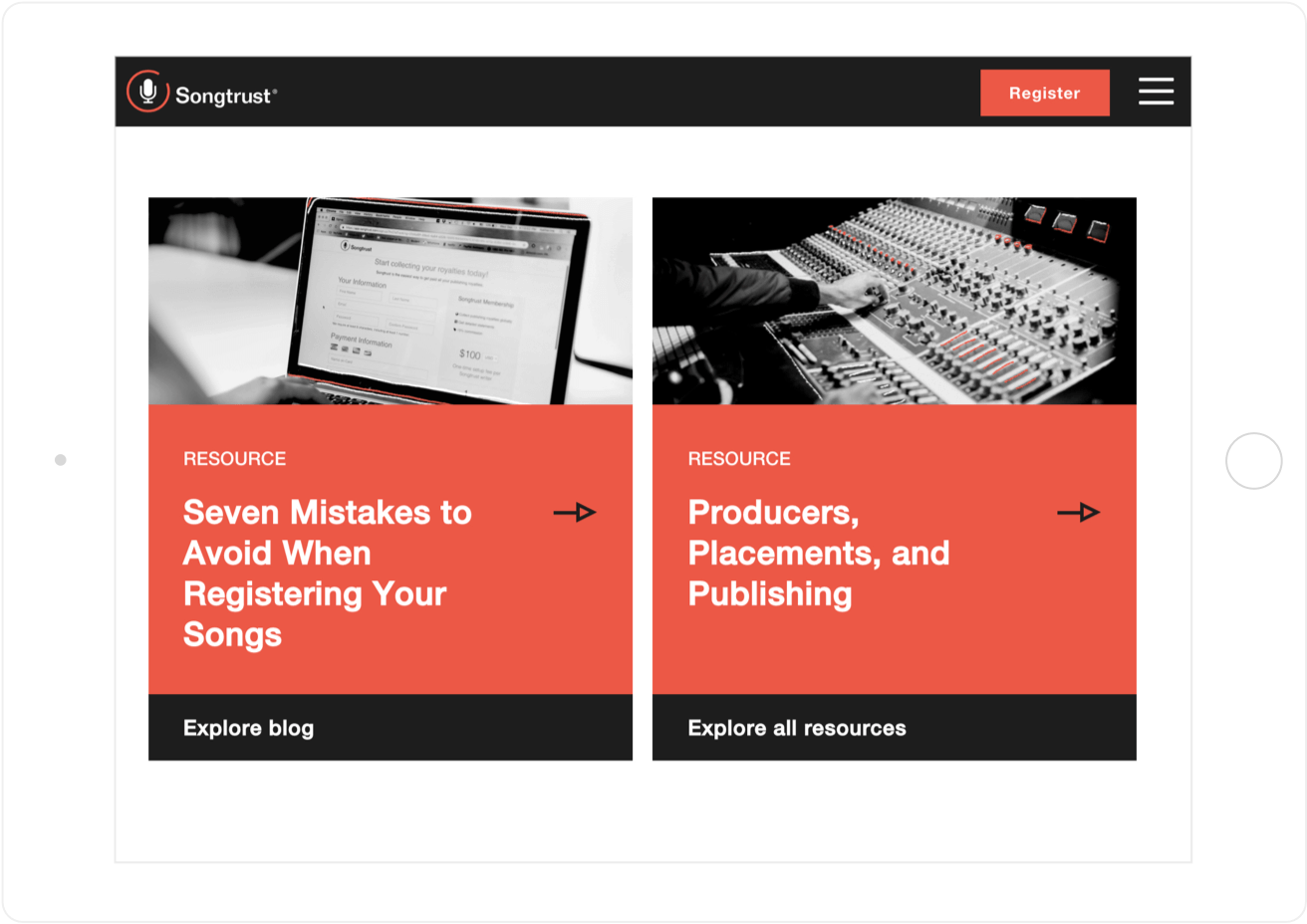 Focusing on the Personas
We narrowed down the Songtrust target audience in order to create content around what buyers truly care about: how Songtrust helps them, not what the features do.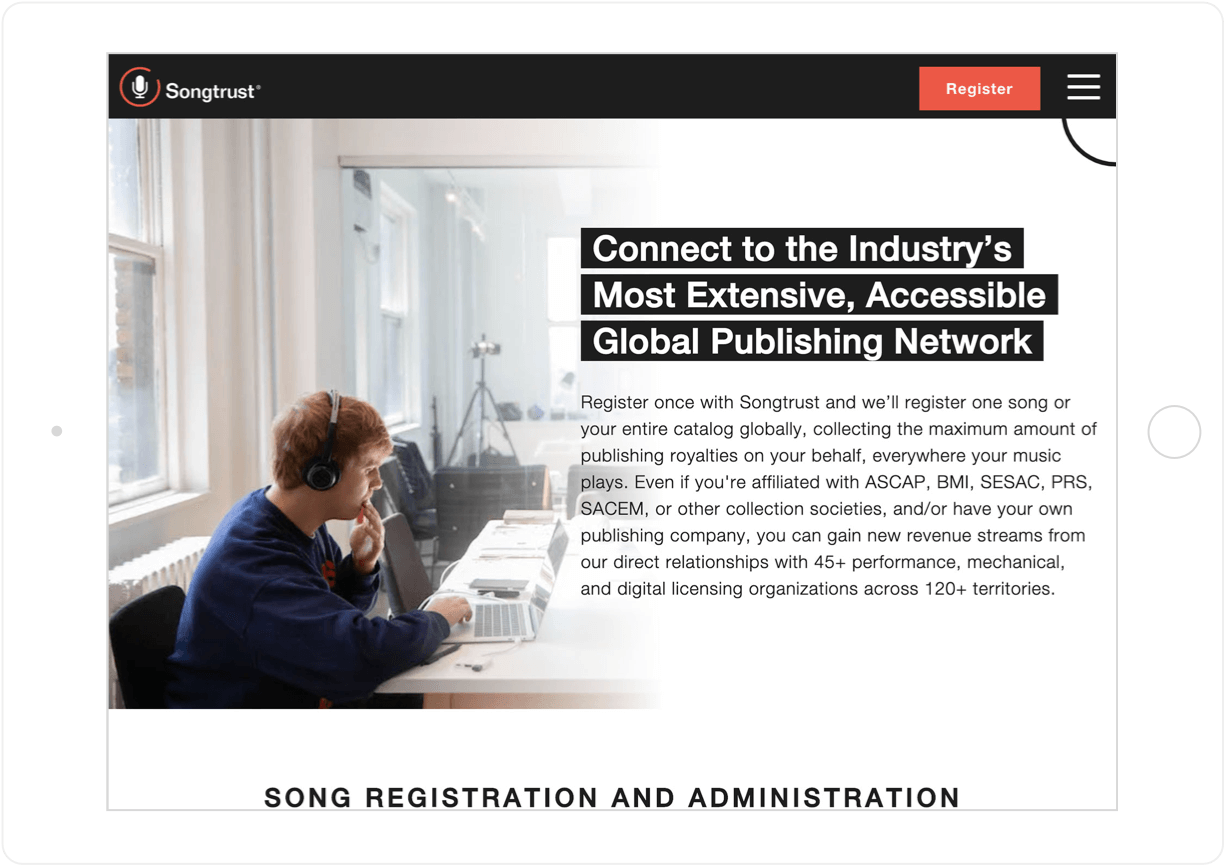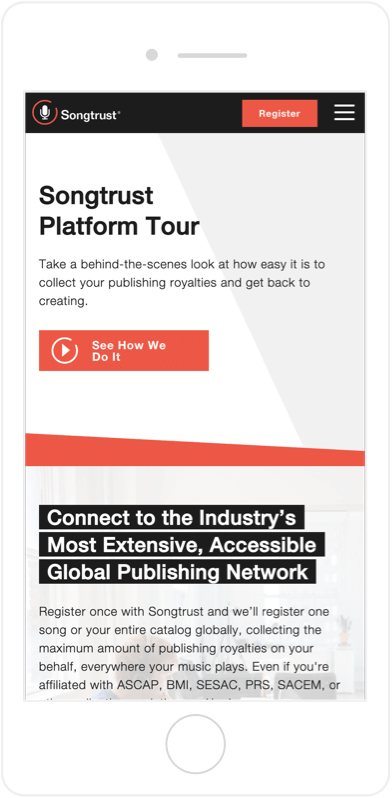 Engineering the Experience
Through UX and persona research, our team was able to get inside the head of buyers to understand their challenges and goals. This research led us to create the solution-driven Platform Tour page.