SDR Nation
---
Creating a Website, Building a Community
Background
SDR Nation is a professional community in which sales development representatives (SDRs) can connect with peers and tap coaching, mentoring, and training resources. Jen Spencer, SmartBug's chief revenue officer, was a founding coach at SDR Nation and recommended our design and production services to the association. We redesigned and expanded SDR Nation's website, making it more appealing and interactive for the community's younger demographic. The new site also emphasizes social proof and highlights SDR Nation's team of coaches.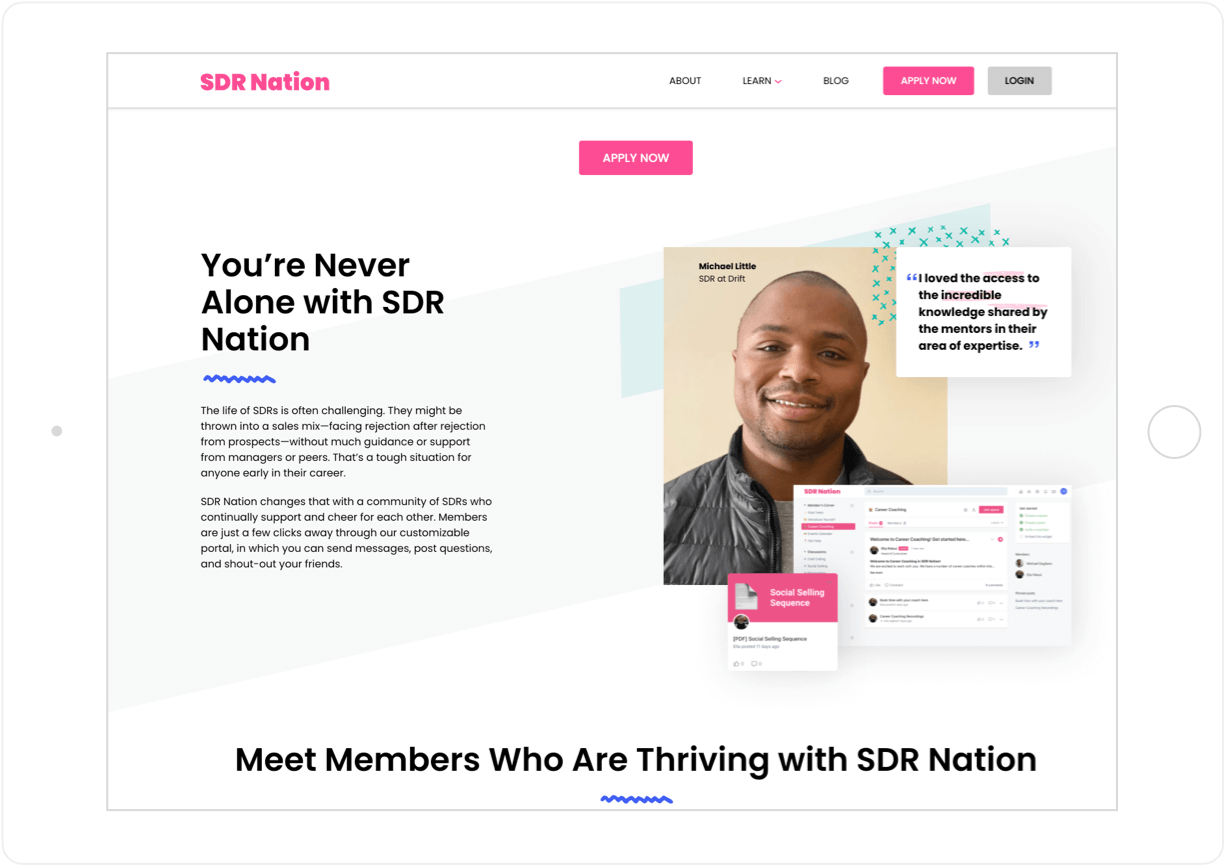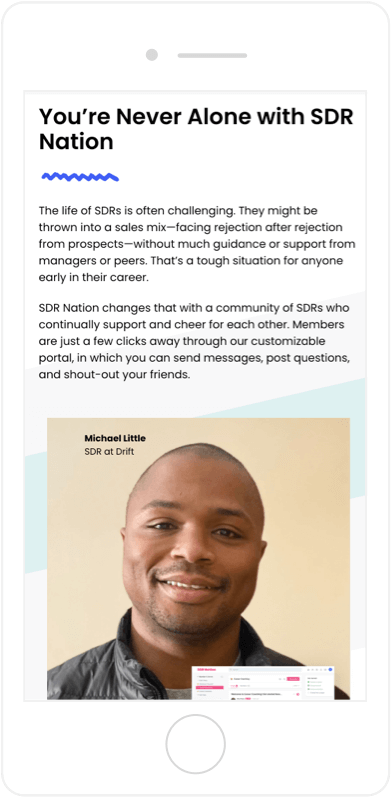 Interactive Homepage Elements
Advanced hover effects, two testimonial sliders, and a unique, graphical main title capture visitors' attention and reinforce the community's mission.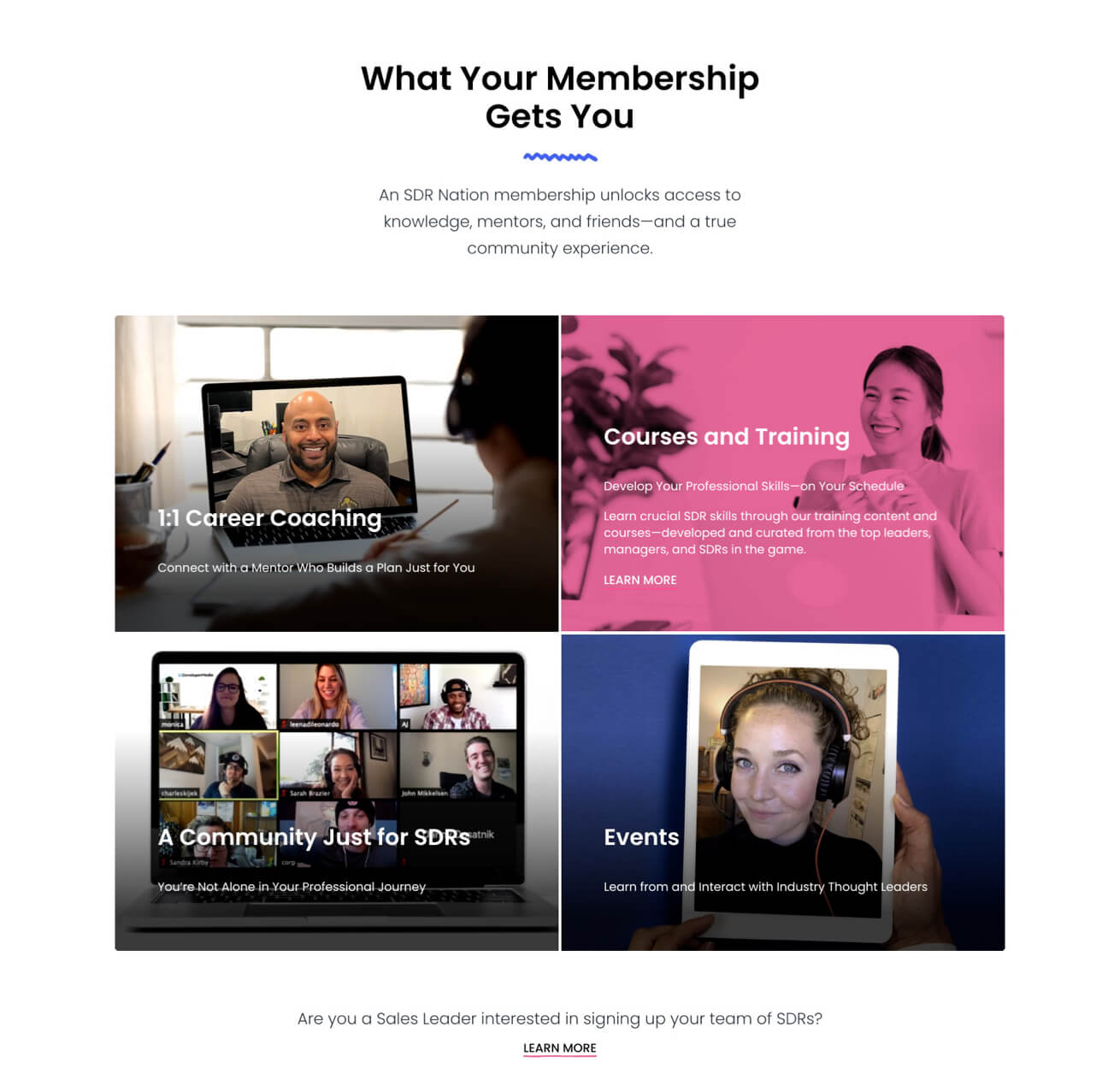 Fun Design for Target Audience
The new design is geared toward the target audience: young SDRs, early in their careers, who are looking for a community that understands them.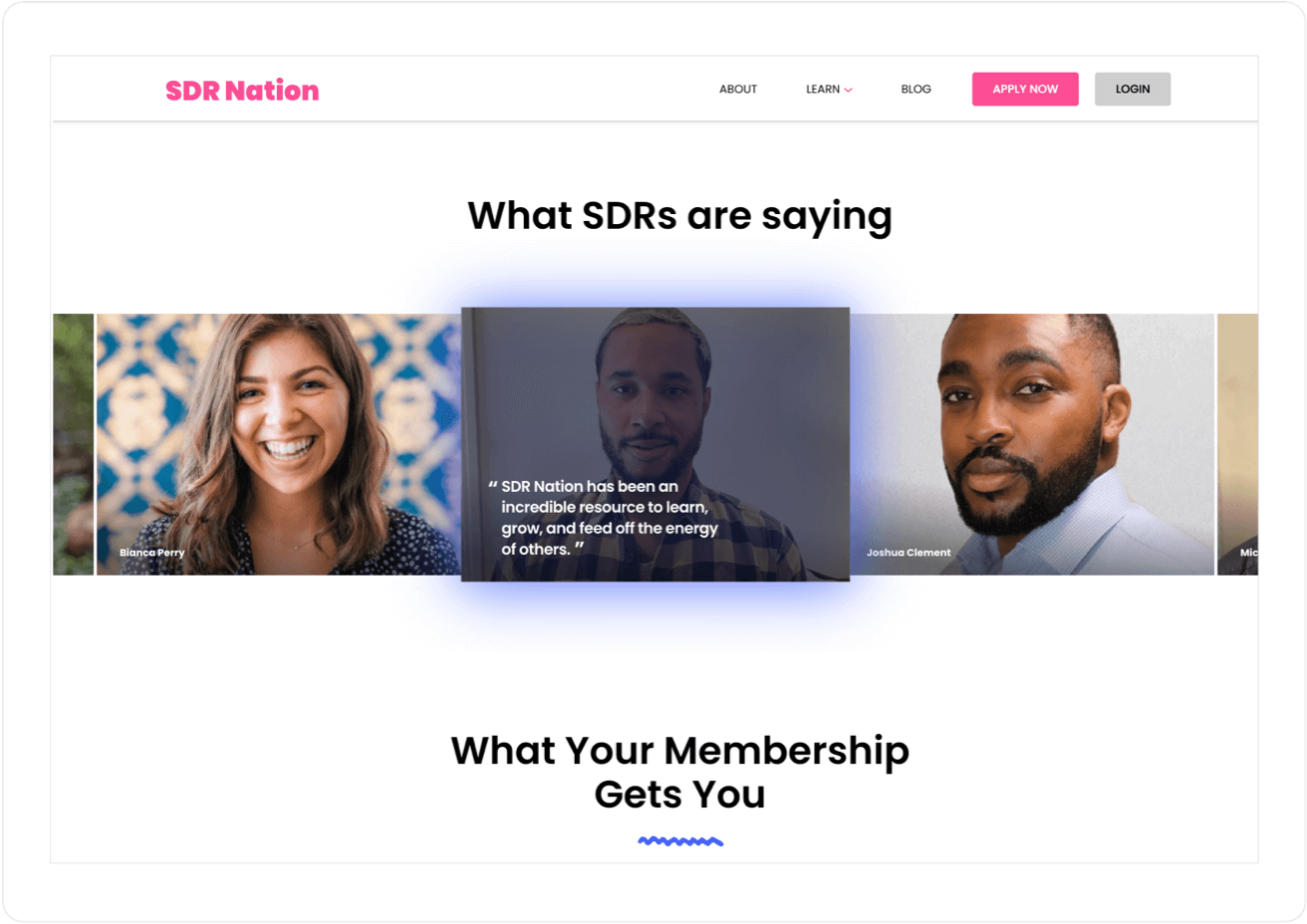 Social Proof
Testimonials throughout the website, including two sliders on the home page, use real photos submitted by members and hover effects to connect with readers.