Juno Health
---
Reinventing EHR Healthcare Technology of Tomorrow
Background
As a catalyst for healthcare innovation for over 30 years, Juno Health, a division of DSS, Inc., wanted a new website that would showcase its unique, patient-centered EHR software.

Juno Health approached SmartBug Media® with the goals of boosting brand visibility, establishing technical credibility, and addressing Juno's key differentiators in the healthcare innovation landscape. The team at SmartBug® got to work developing a new site to achieve these goals while maintaining optimal functionality and a streamlined user experience.

Since the site's launch, users can now seamlessly navigate Juno Health's EHR capabilities and explore individual features and benefits. Responsive animation creates an interactive experience for users and encourages prospective clients to learn more about specific EHR solutions in emergency care, acute care, behavioral health treatment, and prescriptions. By visiting Juno Health's blog and events pages, users can filter by topic to stay up to date on the latest industry trends in their respective areas of interest.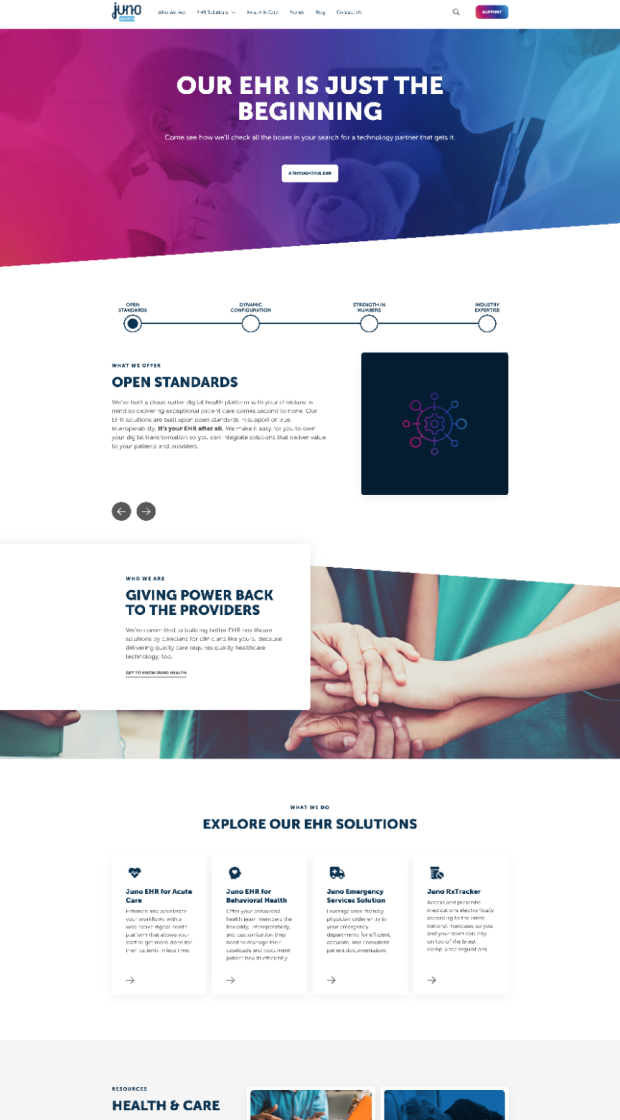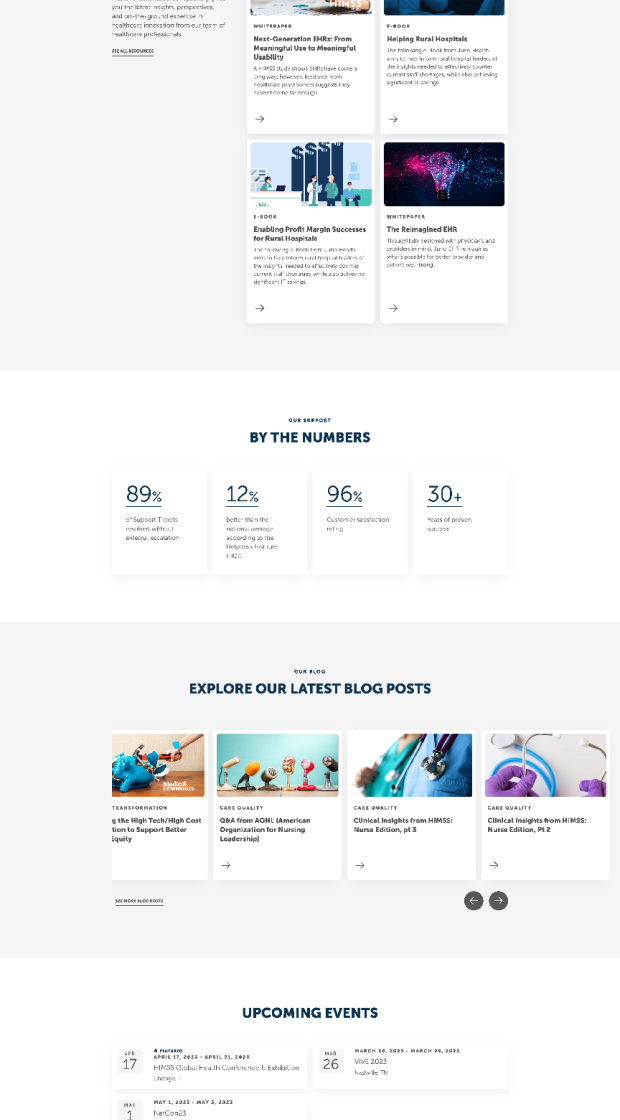 Interactive Content Modules
Timeline-style animations on the homepage and company background page leverage standard slider navigation to guide and engage users.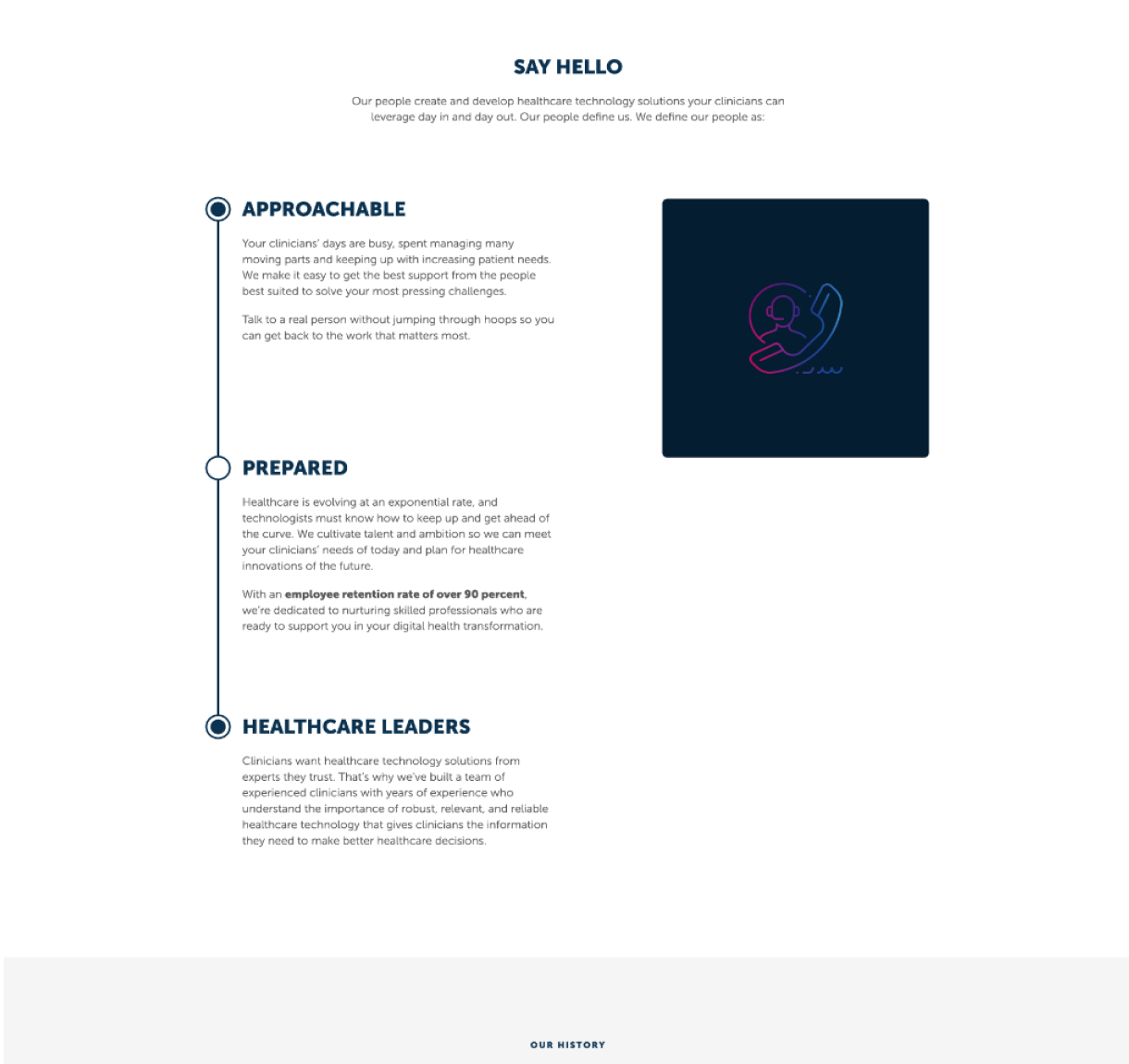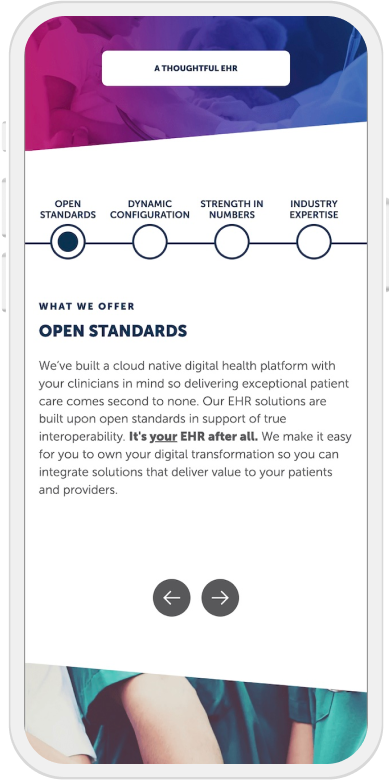 Blur-to-Load Imagery & Micro Animations
Standard lazy loading supports micro animations and imagery while maximizing technical functionality and enhancing the user experience.

Animated icons, success statistics, and resource cards drive user engagement, including within the site's interior pages and content library.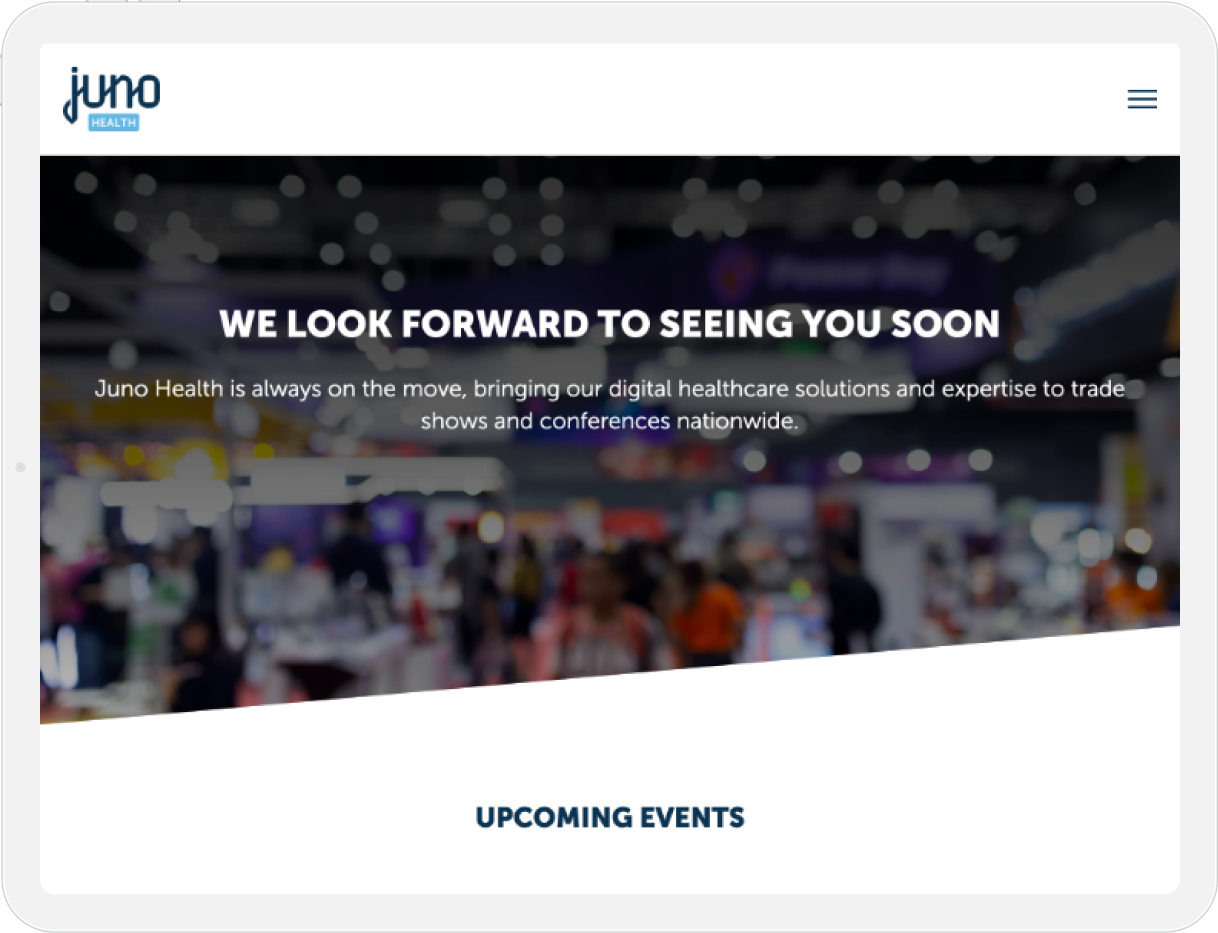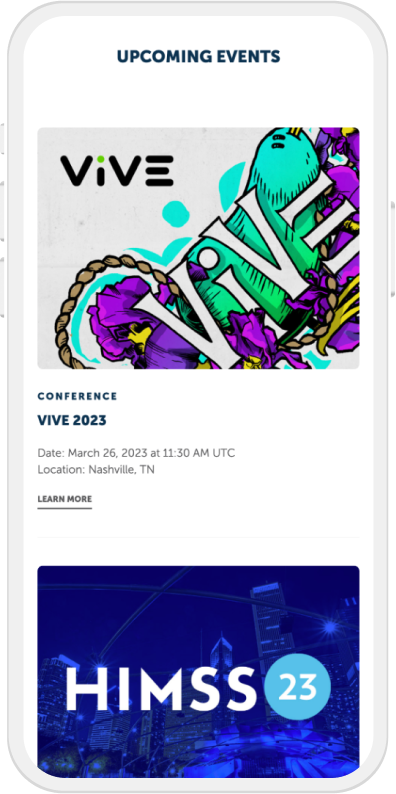 News & Events Library
Visitors can now stay up to date with Juno Health's upcoming events and filter their blog search by topic for the most relevant educational content.