Arcmed
---
Rebranding a Fluidics Design Company with an Upgraded Website
Background
Arcmed provides technology and supply chain solutions for the design and manufacture of precise fluid handling components for diagnostic and analytical instruments. In 2020, three businesses with one shared parent company merged to drive expected revenue synergies under one umbrella.
That's when Arcmed was born. When Arcmed came to SmartBug Media®, it was in need of a new website to launch a new unified brand and build awareness around the integrated product portfolio. Now with a refreshed, organized website that tells the Arcmed story, the newly merged company can move forward as one without causing confusion among new and prospective customers.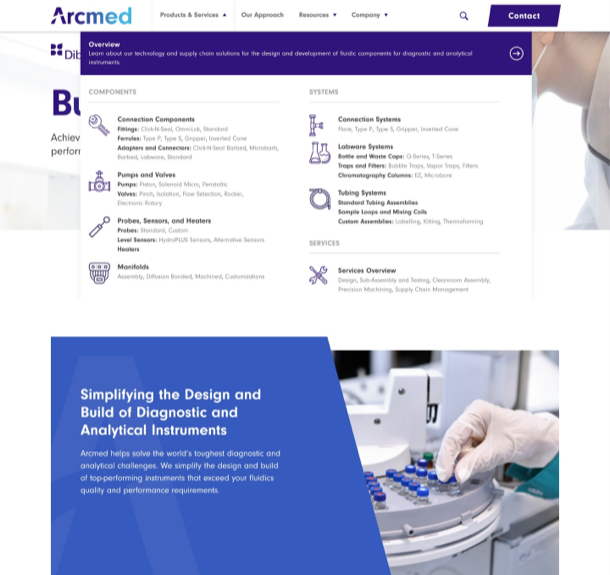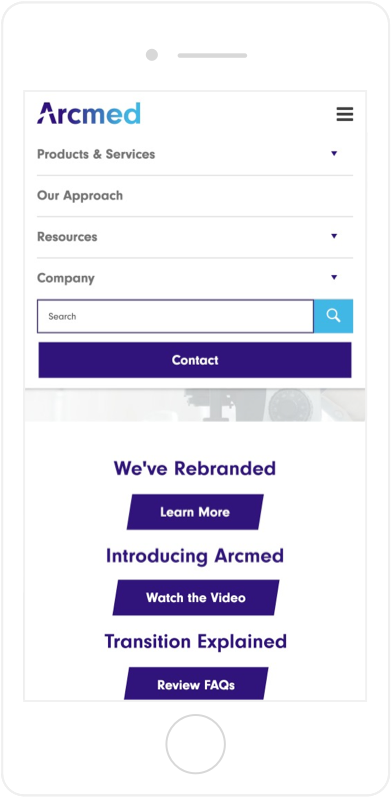 Simplified Navigation
A customized mega menu integrates Arcmed's wide range of products and services in a simplified structure that's easy for visitors to navigate.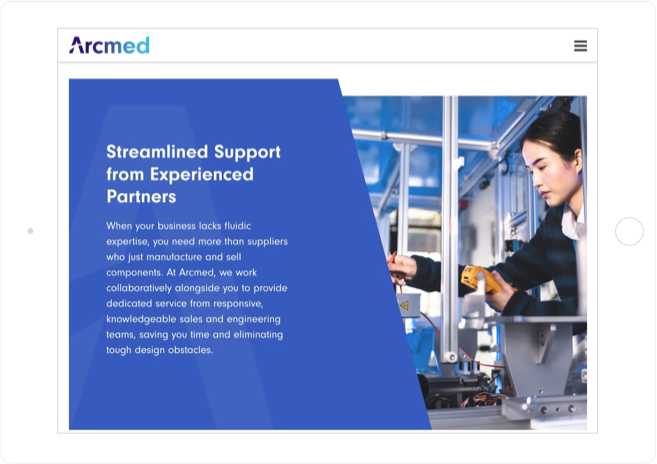 Unified Brand Story
Refreshed website copy tells the story of how three companies came together to help solve the world's toughest diagnostic and analytical challenges.
Improved Usability
Arcmed's new website offers a better user experience, with streamlined navigation, faster loading times, integration of cookies, and one scrolling page for ease of use.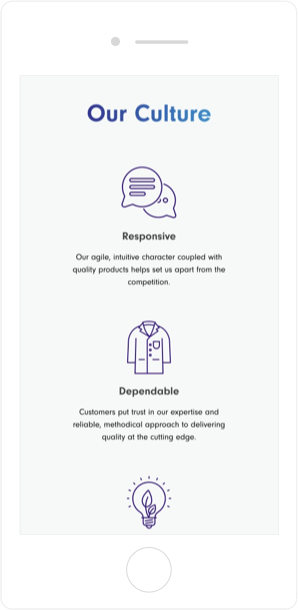 Enhanced Visuals
Graphic elements such as illustrated icons, modern shapes, and an updated color scheme give Arcmed's new website a fresh, eye-catching look and feel.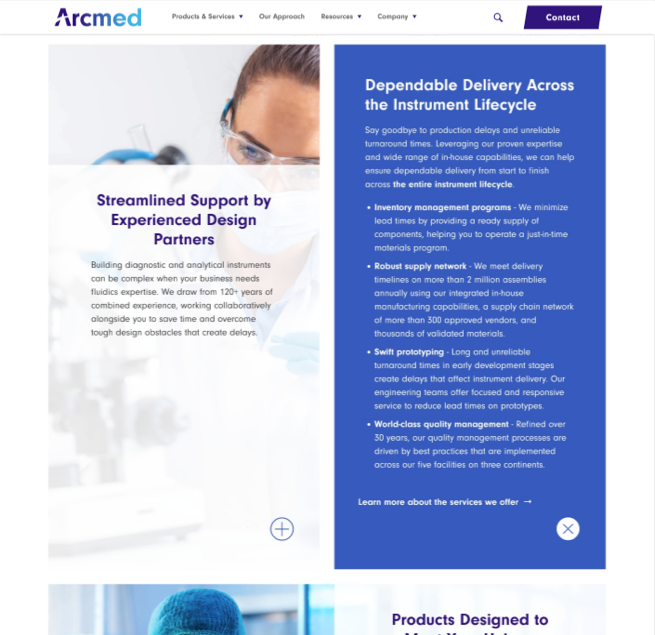 Animated Flip Cards
Animated flip cards on the homepage make it easier for users to digest a lot of information at one time while also modernizing Arcmed's digital presence.